Part travel agent.
All change agent.
We believe that in-person meetings are a powerful thing.
They create more meaningful relationships that empower people and businesses to thrive. That's why we strive to make every traveler's journey more stress-free, and to give every business full visibility and the insights to succeed.
Inspiration born from frustration.
After years of experiencing firsthand the pitfalls of business travel, Ariel Cohen and Ilan Twig asked themselves: "How would we redesign corporate travel from the grounded airplane up?"
In 2015, they created TripActions, a technology-enabled corporate travel management platform that combines data science, user-friendly design, and world-class service, to bring businesses and their employees the most rewarding travel experiences possible. Now, for the first time, businesses can track their travel spends like never before while keeping the focus on employee happiness. So business travel is no longer a pain, it's a perk.
May 2015
TripActions is founded
May 2015
First official TripActions hire
May 2015
$4M secured in seed funding by Zeev Ventures and Lightspeed Venture Partners
November 2015
Held our breath and released Alpha
November 2015
Successfully completed our first booking
March 2016
Our first beta customer took a bet on us (thank you!)
June 2016
50% of bookings were a hit or miss! Learned from our mistakes
June 2016
TripActions opens HQ to Menlo Park
July 2016
Onboarded our first corporate customer: SurveyMonkey!
February 2017
Opened our doors in San Francisco, CA
February 2017
TripActions launched in market
July 2017
TripActions moves HQ to Palo Alto, CA
October 2017
Completed Series A with $27M raised, led by Lightspeed Venture Partners, Zeev Ventures and SGVC
October 2017
Hit our 50 employee mark
March 2018
Raised $51M in our Series B led by Lightspeed Venture Partners & Zeev Ventures
March 2018
Quietly expanded into London
March 2018
Grew to 100+ employees
May 2018
Welcomed our growing support team in Dallas, TX
June 2018
3 months later, our employee base doubles at 200+
July 2018
Opened our European HQ in Amsterdam
September 2018
Officially coast-to-coast! Expanded to NYC
September 2018
Opened our doors in Sydney
October 2018
Raised $154M at over $1B valuation – led by new investor Andreessen Horowitz & participation from repeated investors LSVP, Zeev Ventures and SGVC
October 2018
Ben Horowitz joins our Board of Directors
Our values from day one.
Client and traveler happiness is our guiding principle. So along with data, we use empathy, honesty, and a human touch to better understand their needs. We employ these learnings to provide unprecedented offerings and a level of support that is unmatched in our industry and beyond — to bring our customers together, and to connect with them personally, like never before.
It's all about the user — all of them
Challenge the status quo
Do the smart thing
Always raise the bar
Focus on what actually matters
We grow through direct & thoughtful feedback
We're here, here, and there, to make connections everywhere.
Passionate about our mission?
Join Us
Our Crew
We're a skilled mix of seasoned business travelers, technologists, and travel industry experts with a shared mission — to reimagine the future of business travel.
Fast Growing
#12 for LinkedIn's Top Startups 2018
"The leadership team does an amazing job of explaining the goals and working with the team has the feeling of working on something truly amazing here. You have a lot of autonomy and responsibility here to make a positive impact on the user experience."
Culture
#3 for Comparably's Top Companies with the Happiest Employees 2018
Best Place to Work
Everyone in the TripActions family is critical to our mission.
It's all about the user
–all of them
We grow through direct & thoughtful feedback
"Lots of energy and enthusiasm in the office, very cross-functional work and culture is very transparent. We're definitely on to something here...and travel is a really fun industry to work in."
Fast Growing
#12 for LinkedIn's Top Startups 2018
It's all about the user
–all of them
Culture
#3 for Comparably's Top Companies with the Happiest Employees 2018
Let's go!
As featured in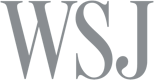 As featured in