TripActions hosted the 2nd annual TripActions Customer Awards ceremony today where we recognized four outstanding organizations who have demonstrated leadership, impact and progress in corporate T&E over the last year. Before announcing the winners, TripActions co-founder and CEO Ariel Cohen took the opportunity to reflect on the incredible partnerships in place with all of our customers throughout the past year.
Ariel reflected how, despite the monumental events that occured since the last awards ceremony, one thing has remained constant: Our dedication to providing a world-class travel and expense platform and experience for our customers and users. Each and every one of our customers have played an integral part in our continued success despite the events of the last six months. They've all worked tirelessly to deliver a best-in-class experience to their organization's employees, business travelers, executive assistants, finance teams, and executives, ensuring their health and safety while controlling costs.
Our partnership with our customers is invaluable. We want to take this opportunity to thank each and every one of you for being a part of the TripActions Community.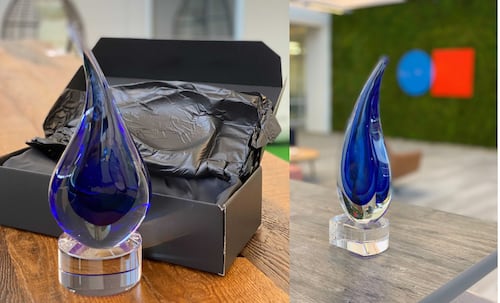 The evening ended with a toast from TripActions co-founder and CTO Ilan Twig who reiterated our ultimate goal at TripActions of empowering the in-person connections that enable employees to build relationships, close deals, and drive growth. Ilan shared, "This past year has been an incredible reminder of how resilient we all are and how important human connections truly are. While we may be in the T&E industry, our mission is not centered around planes, trains, and automobiles. It's about getting the circles and squares together to empower human connections that move people, ideas and businesses forward." Now, onto the winners! We are pleased to recognize Lennar for the Best New Travel Program, Pinterest for the Best New Global Travel Program, Rivian for the Best End-to-End T&E Program, and Ancestry's Randy Luck as Best Corporate Travel Manager. Read more on what was truly extraordinary about each winner below:
Best New Travel Program: Lennar
Lennar was recognized for the incredible speed with which they launched 55 office locations nationwide. They were also applauded for the success of their travel program — they were able to achieve exceptional high user adoption coupled with high traveler satisfaction while achieving double-digit cost savings.
Best New Global Travel Program: Pinterest
Pinterest's travel program was recognized not only for having high traveler satisfaction and user adoption, but for their deep understanding of change management and the importance of having an effective communication plan in place to drive the successful launch of their travel program across 12 countries and 23 office locations.
Best End-to-End T&E Program: Rivian
Rivian has been at the forefront of cutting-edge technology and has been just as innovative with their Travel & Expense program. As they continue to raise the bar in their industry, they've provided invaluable feedback to ensure that we continue to raise the bar within the travel and expense industry.
Best Corporate Travel Manager: Randy Luck from Ancestry
Randy was recognized for his unwavering dedication and advocacy of his travel and expense program. He partners closely with his Customer Success Manager, Eli Harris, to ensure the congruent needs of the business and travelers are seamlessly met. We are so grateful for Randy's partnership.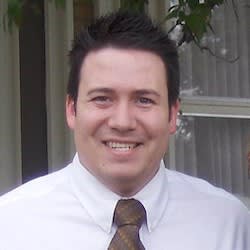 We look forward to seeing everyone virtually tomorrow morning to kick off TRAVERSE 20, our 2nd annual Travel & Expense summit. If you haven't already registered, get your complimentary ticket here.