The role of the travel manager has evolved significantly since the COVID-19 pandemic, and while travel managers have always played pivotal roles at their organizations, their responsibilities have increased dramatically.
While the global travel situation continues to evolve on a daily basis, it can be difficult to keep track of the changing cancellation, change, and loyalty policies for both airlines and hotels. In an effort to ease this process for anyone managing travel, the team at TripActions compiled a cancellation and loyalty policy tracker. This page is updated regularly, so travel managers can get the info they need, consolidated in an easy-to-understand format.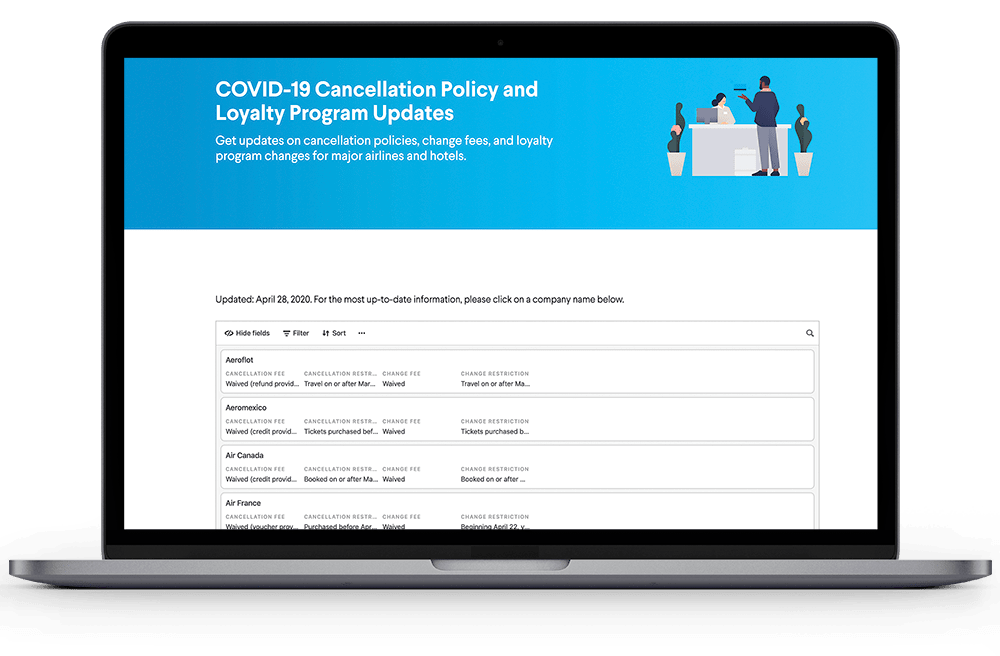 Check out the tracker today and let us know what you think.
If you're already a TripActions customer, our 24/7 global travel agents are available via chat, phone and email to help adjust travel bookings. Travel agents will apply a waiver code when applicable.