Since Day 1, supporting our customers and providing our travelers with the best experience possible has been our focus. Today, we're excited to announce two new enhancements — our free in-app flight changes and in-app banked credits — to make booking travel even easier. With these features, we're staying true to our commitment to continuously raise the bar for our customers and provide them with the best in what a travel management platform can offer.
What's New: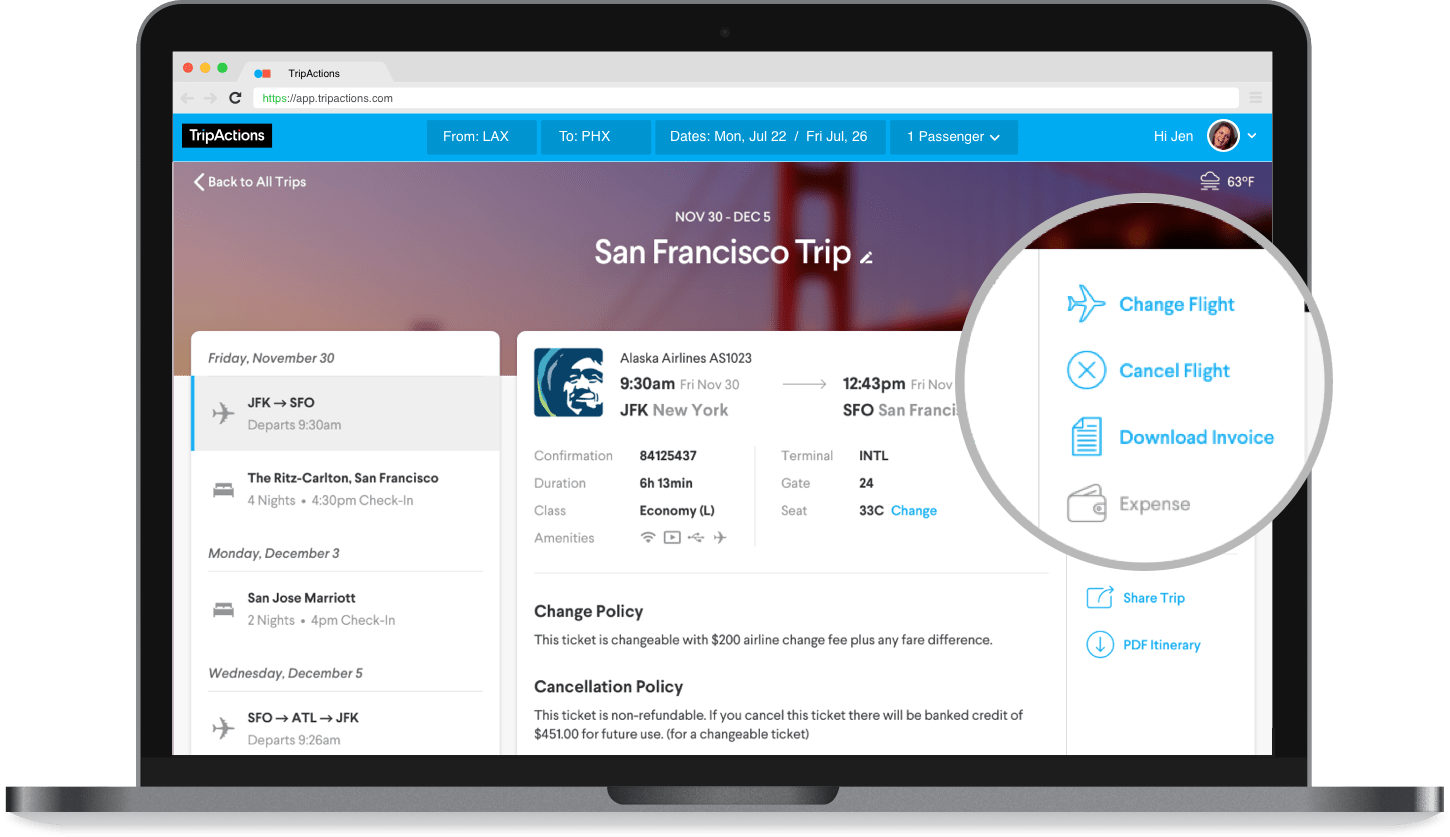 First, we've introduced our free in-app flight change to give our customers greater choice, convenience and flexibility when they need to modify their itineraries in a hurry. TripActions travelers and their EAs can quickly and easily make changes to flights right in the product. And unlike other travel management platforms, TripActions does not charge a fee on top of the airline change fee and any difference in fare. Our free in-app flight change capabilities are an extra benefit for travelers, who may still opt to interact with our 24/7 365 proactive support team whenever they need.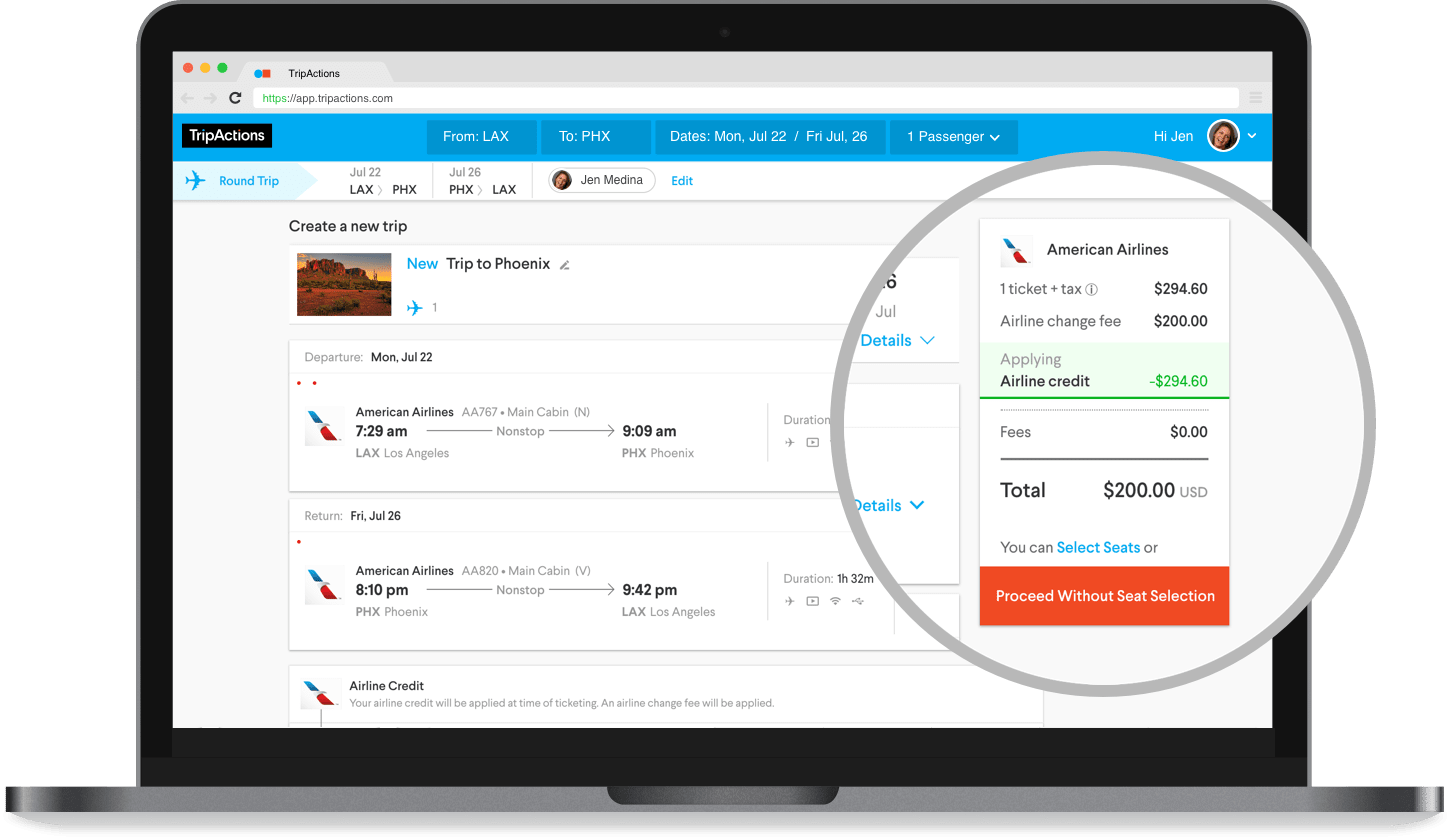 In addition, our rollout of in-app banked credits now makes the manual, outdated process of tracking and managing outstanding flight credits a thing of the past. Instead of having to track the value and expiration of credits received from each airline for changed or cancelled itineraries –– and then taking the extra step to use them on new bookings –– the TripActions platform automatically does this for customers. If a traveler has banked credits, the TripActions platform will apply it against a new booking on the same airline, saving the traveler time and the business money by helping to avoid flight credit expiration.
Our CEO Ariel Cohen, notes: "Since the beginning, we've focused on listening to our customers, and what road warriors want and need when they travel for work. From AI-driven personalization to unrivaled inventory and attentive, proactive 24/7 365 support, every product service we add is with them in mind. As we grow, we'll continue innovating and doubling down on our efforts to create the best experience in business travel in service of our customers."
Our history reflects how we're always raising the bar for our customers and their travelers. Here are a few innovations we're proud of: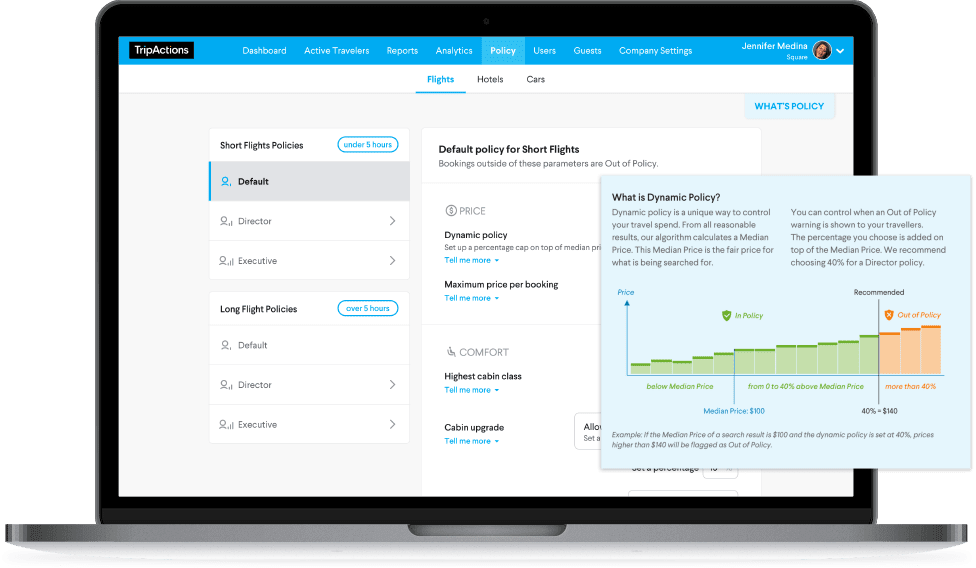 Dynamic policy helps organizations improve spend compliance and control by presenting booking policy based on real-time average costs for lodging and flights.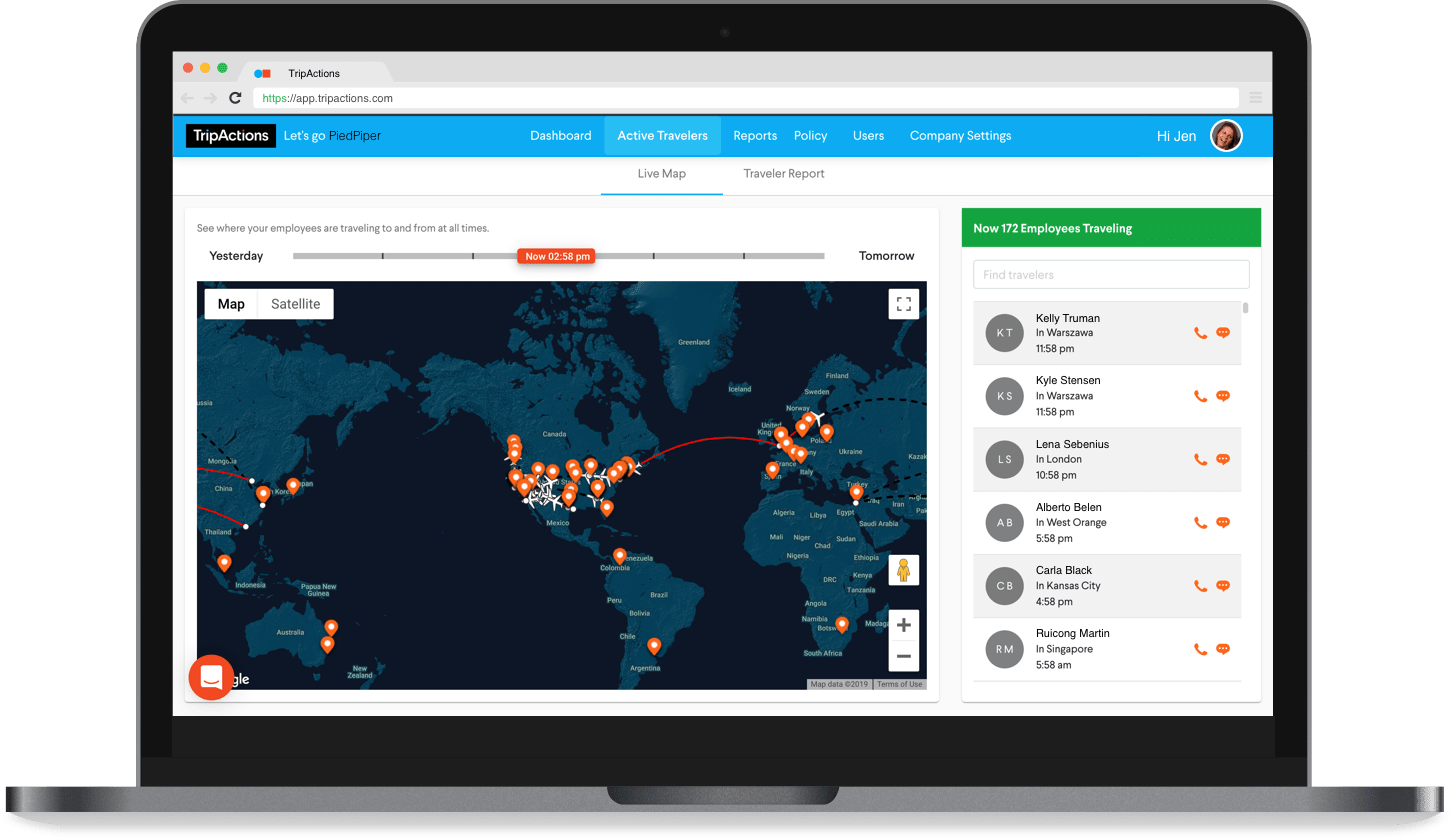 Know where your travelers are at all times – even when they're in the air. Our live traveler map enables travel program managers and admins to fulfill their duty of care commitments.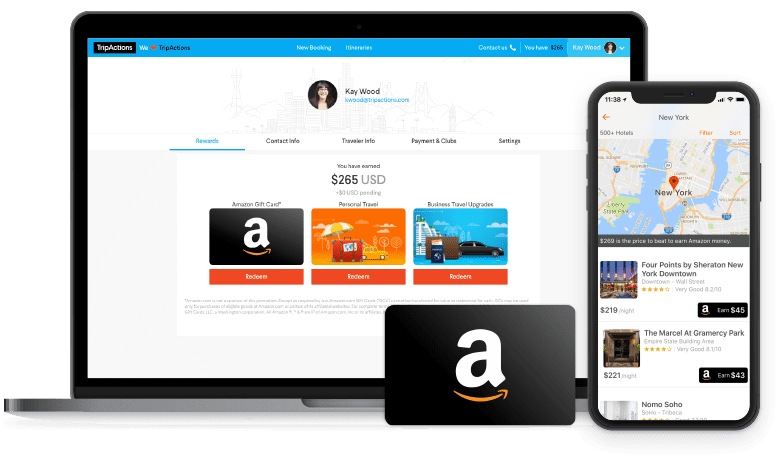 Traveler saves money = company saves money. Fully automated in-product Amazon Rewards helps incentivize travelers to save company money on lodging.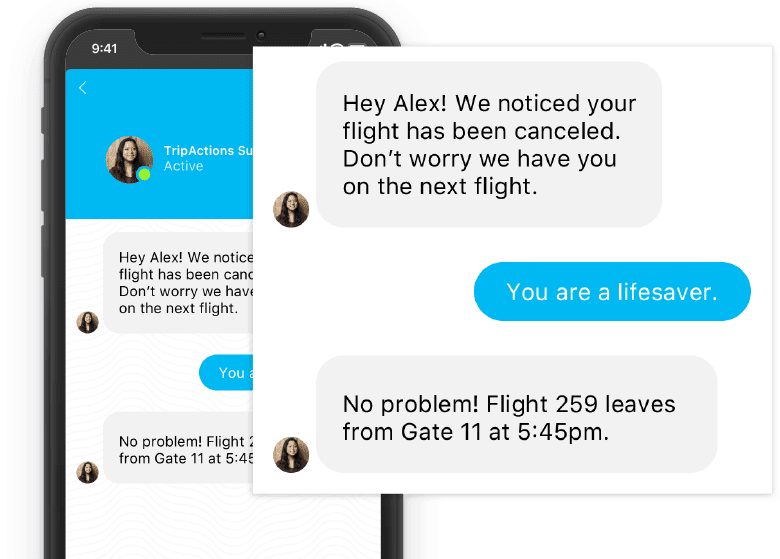 Like a travel agent in your pocket, road warriors have 24/7 365 access to a live human to help when they need it most. On chat, email and phone.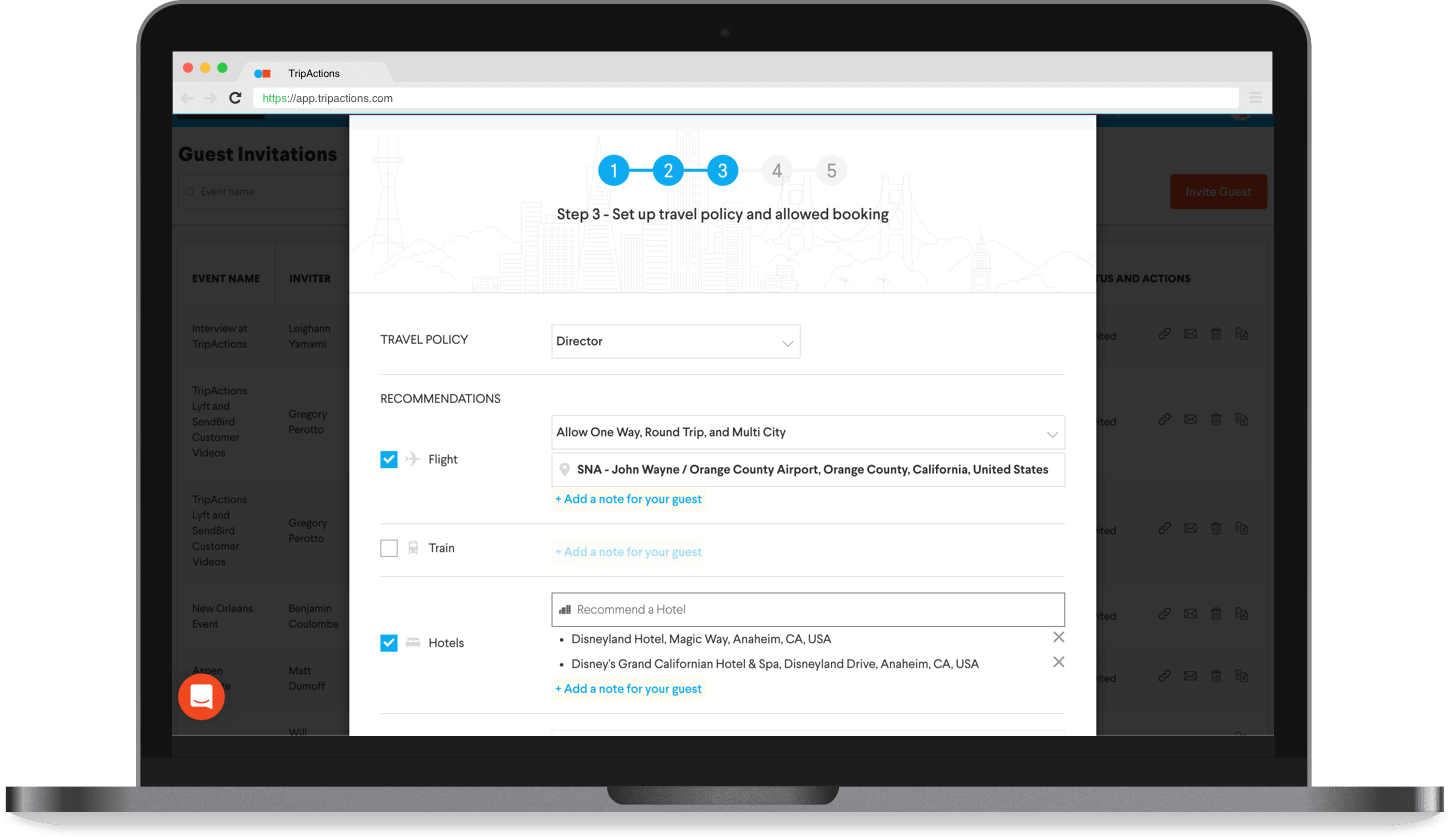 Guest Invites give organizations the ability to invite candidates, event speakers, customers, and others to self-book travel on a corporate credit card via TripActions. Provides an amazing experience and eliminates the hassle of reimbursement.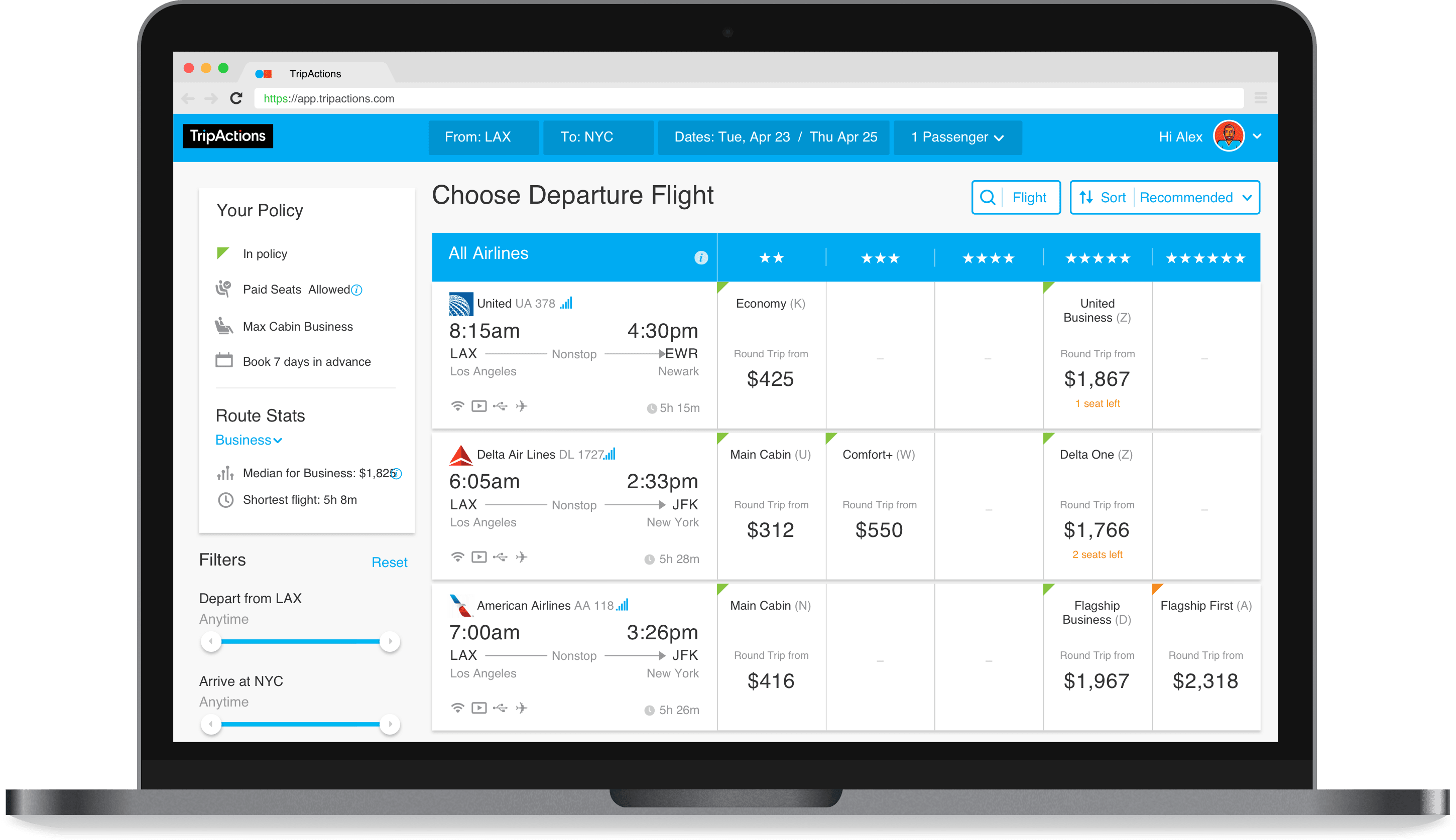 The first commercial version of ATPCO's Next Generation Storefront (NGS) presents richer flight content than ever before, revolutionizing online shopping for business travel.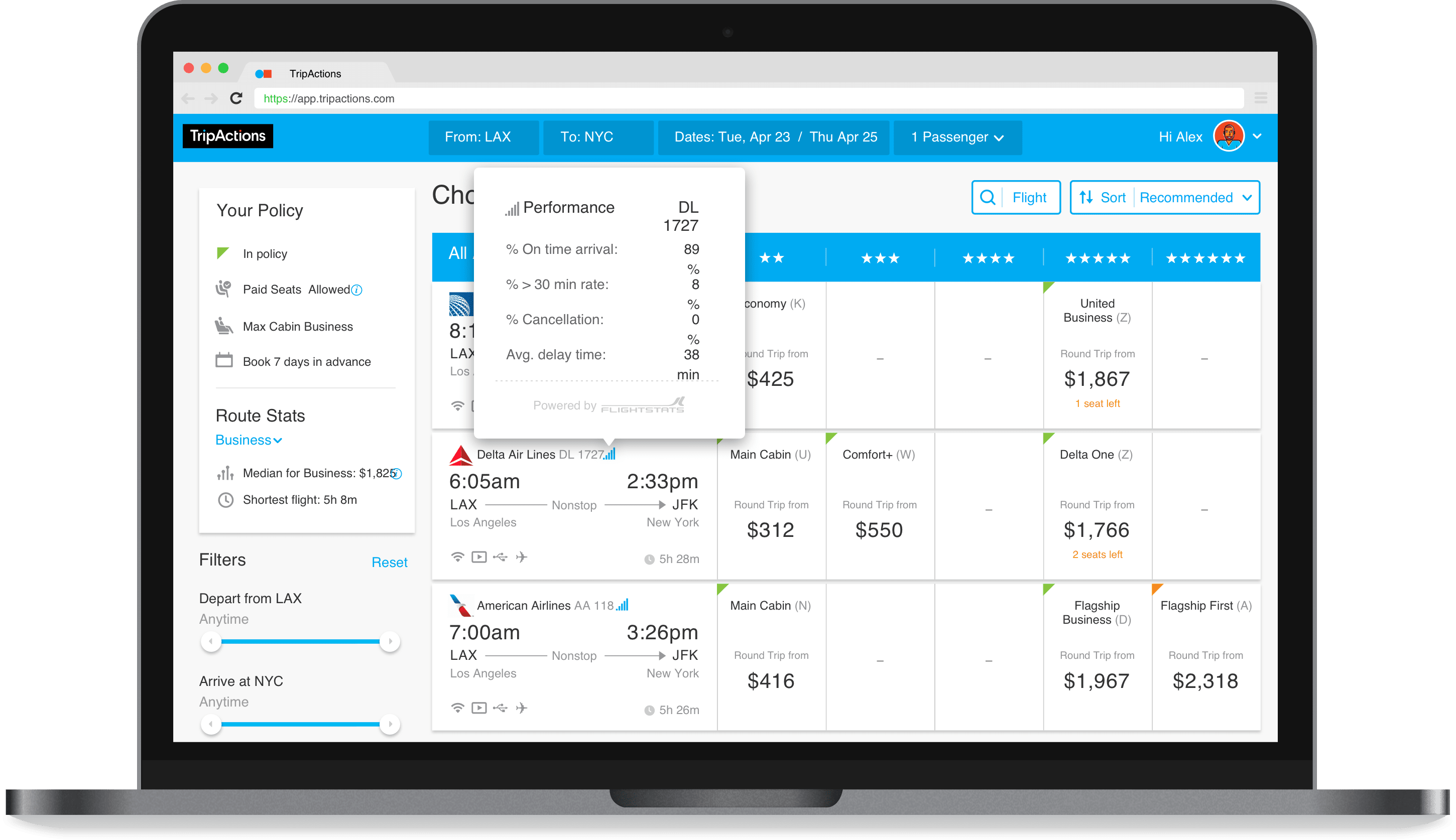 On-time reliability statistics, based on historical data, are displayed to help travelers in selecting the best flights for them.
Visit our product page to learn more about how the TripActions team is working with our customers, partners, and suppliers to continuously innovate to deliver the best experience available in business travel.