First-to-market dynamic pricing. Next Generation Storefront (NGS) implementation. And now, we've enabled free in-app flight changes and in-app banked credits to further delight our customers and their road warriors.
Built on a long history of innovation, our most recent feature releases deliver unprecedented levels of choice, convenience, and flexibility for road warriors and the executive assistants (EAs) who support them by modernizing once manual and time-intensive processes to deliver the best experience in business travel.
Prior to the availability of free in-app flight changes from TripActions, road warriors and EAs had to contact support to make changes to their travel plans. And while customers are able to reach TripActions support within seconds via chat, email, and phone, we're all about giving our customers greater choice, convenience and flexibility at every opportunity. That's why we're excited to announce that TripActions travelers and their EAs can quickly and easily make changes to flights right in the product. And unlike other travel management platforms, TripActions does not charge a fee on top of the airline change fee and any difference in fare. Our free in-app flight change capabilities are an extra benefit for travelers, who may still opt to interact with our 24/7 365 proactive support team whenever they need.
In addition, our rollout of in-app banked credits now makes the manual, outdated process of tracking and managing outstanding flight credits a thing of the past. Instead of having to track the value and expiration of credits received from each airline for changed or cancelled itineraries and then ensuring their use on new bookings, the TripActions platform automatically does this for customers. If a customer has a banked credit, the TripActions platform will automatically apply it against a new booking on the same airline, saving them time and money by helping to eliminate expired flight credits.
Our CEO Ariel Cohen also chimed in on our latest innovations, noting: "We're thrilled to bring new innovations to market that make life easier and less stressful for our customers. When we started TripActions, we wanted to build a modern business travel solution that would delight users at every step, from unrivaled inventory to AI-driven personalization to proactive 24/7 365 traveler support throughout the trip. With today's announcement, we're giving road warriors and their admins even more convenience, flexibility and control so they can enjoy the best experience in business travel."*
TripActions has a long history of industry leadership and customer-driven innovation.
November 2015: TripActions launches to modernize corporate travel management with the best experience in business travel.
July 2016: TripActions delivers unrivaled booking choice by seamlessly integrating inventory from Sabre, Priceline, Booking.com, Agoda into a single corporate booking tool to ensure customers get the travel options they want.
November 2016: TripActions is the first to launch dynamic pricing, helping organizations improve spend compliance and control by presenting booking policy based on real-time average costs for lodging and flights.
February 2017: TripActions integrates Expedia/hotels.com inventory into the product.
April 2017: TripActions introduces its live traveler map to enable travel program managers and admins to fulfill their duty of care commitments.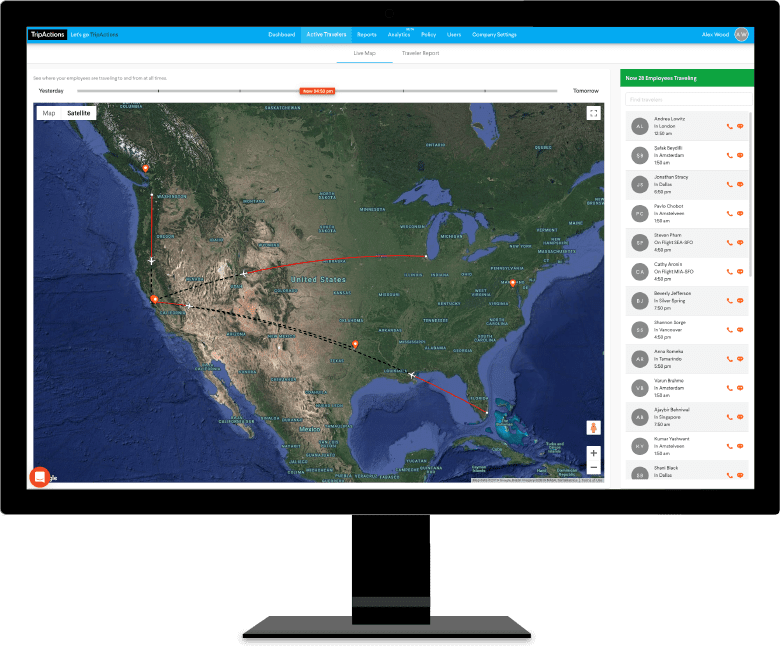 April 2017: TripActions announces full automation of Amazon Rewards within its product to help incentivize travelers to save company money on lodging.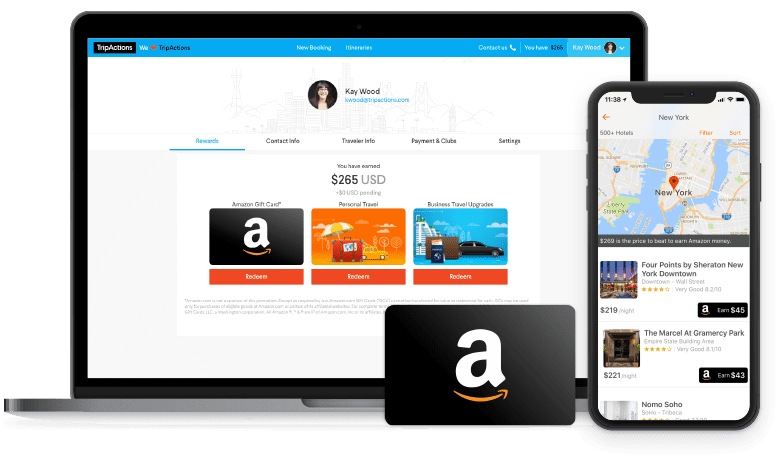 June 2017: TripActions launches global 24/7 365 proactive live human support (on chat, email, and phone).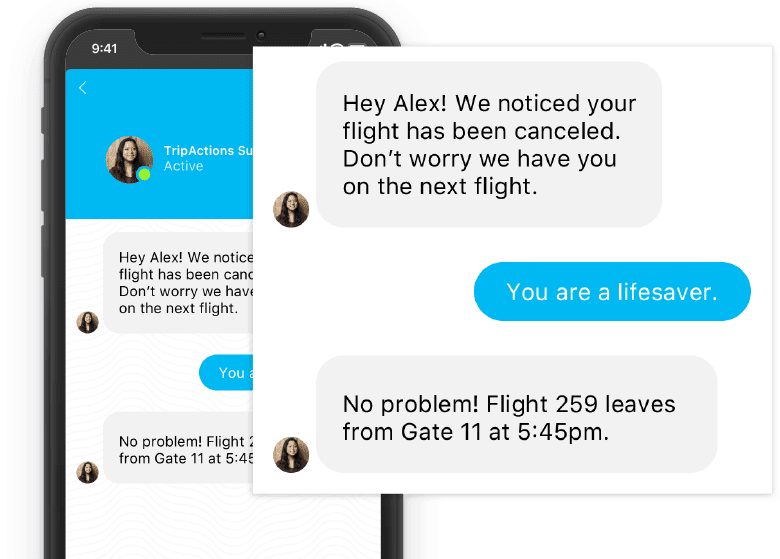 August 2017: TripActions enables Guest Invites, giving organizations the ability to invite candidates, event speakers, customers, and others to self-book travel on a corporate credit card via TripActions to eliminate the need for reimbursement.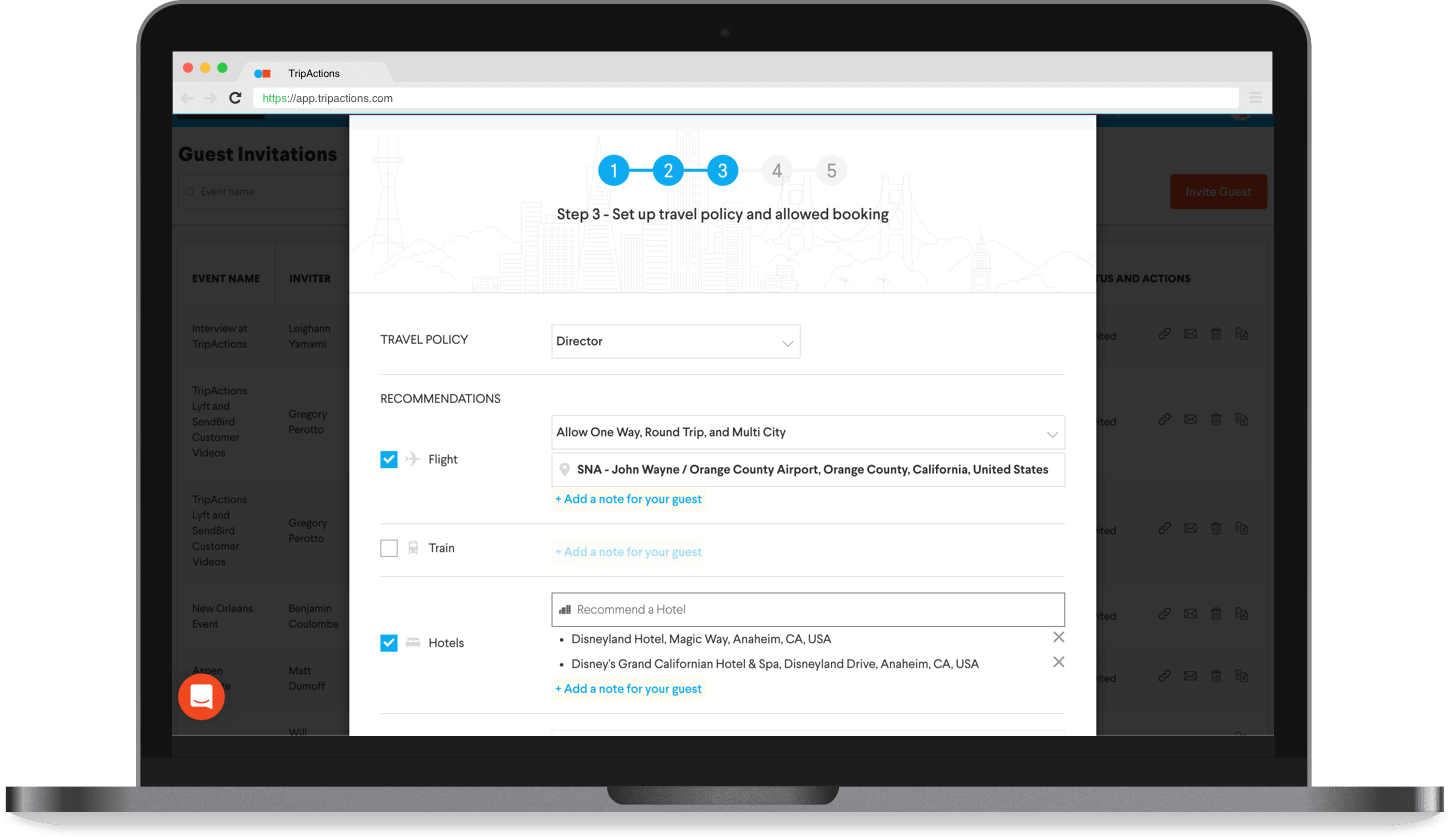 February 2019: TripActions revolutionizes online shopping for business travel with the first commercial version of ATPCO's Next Generation Storefront (NGS), presenting richer flight content than ever before.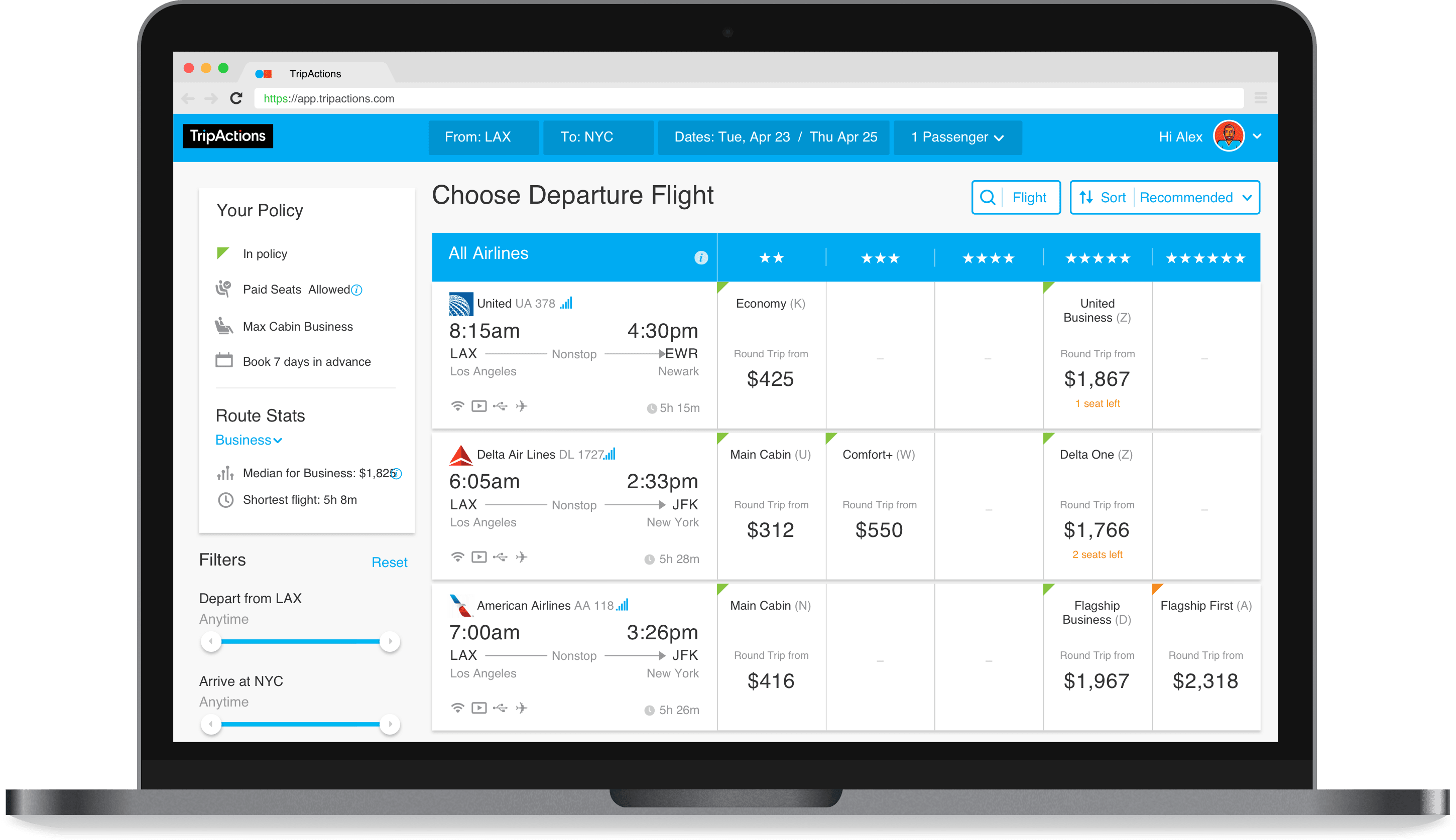 February 2019: TripActions displays statistics for on-time reliability based on historical data to help travelers in selecting the best flights for them.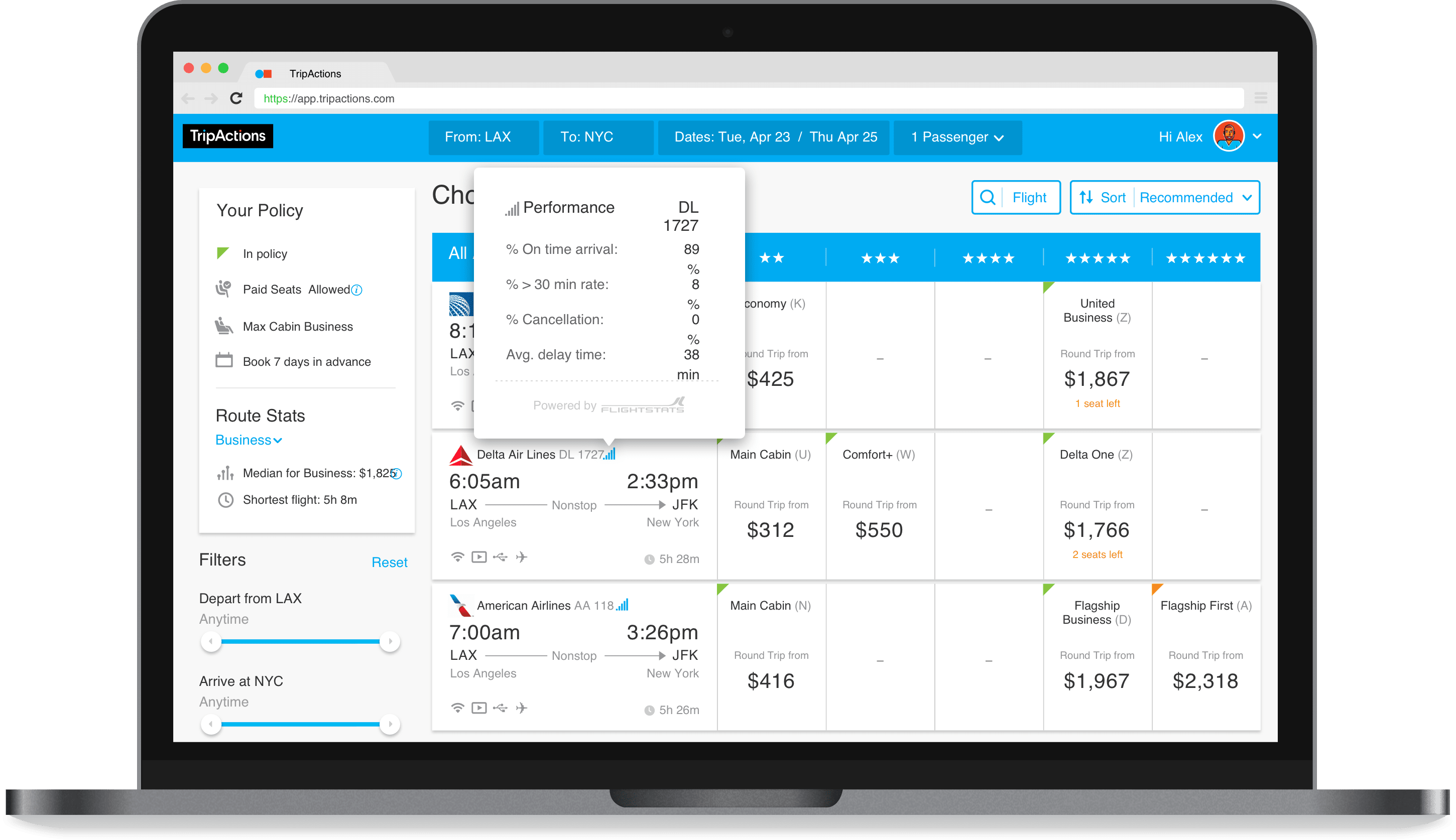 May 2019: TripActions announces industry-first free in-app flight changes and in-app banked credits available in the desktop app.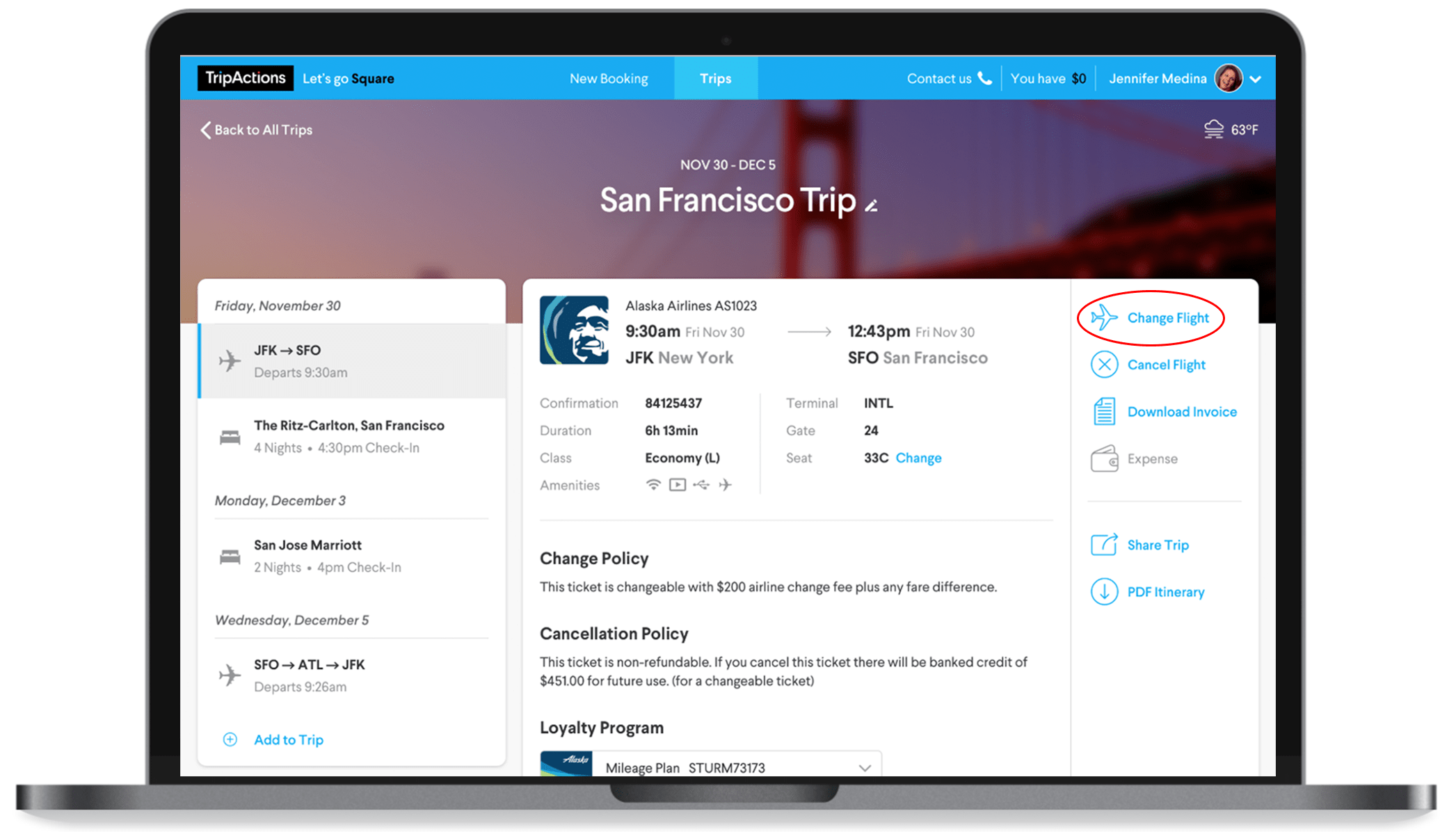 Visit our product page to learn more about how the TripActions team is working with our customers, partners, and suppliers to continuously innovate to deliver the best experience available in business travel.