The TripActions Executive Assistant Spotlight series features Q&As with diligent EAs behind the scenes making travel safer and simpler for the executives they support. TripActions has conversations with these hard-working individuals to learn more about their roles, the people they support, and top tips for other travel delegates.
Twilio is a cloud communications platform that specializes in customer engagement APIs to streamline company communications. TripActions leverages Twilio's custom chat platform, Twilio Flex, for our home-grown travel agent chat tool to give our customers the best possible chat experience.
Meet Ashley Warshauer, an executive assistant for Twilio's sales team. We sat down with Ashley to learn more about Twilio, her role as an EA, and her perspective on the EA experience all things business travel.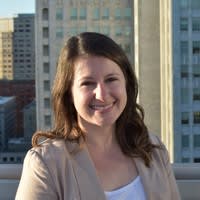 TripActions: Tell us more about Twilio and your role there as an executive assistant.
Ashley Warshauer: Twilio is a communication platform that uses APIs to help companies with communications. Think about when you get text message prescription notifications to pick up drugs at your local pharmacy. Or the rideshare notifications that also keep your phone number confidential to the drivers. That's all Twilio. I support two VPs at Twilio in the sales organization.
TA: How did you become an EA?
AW: This is actually my first EA role. I started as a recruiting coordinator at Twilio for the sales team. I worked well with one of the sales executives who recommended me as an executive assistant when the role opened up, and I still support her today.
TA: What advice do you have for new EAs, particularly as it relates to managing your executive's travel?
AW: It's critical to anticipate changes when it comes to travel. You will get to know your executive's preferences and the potential that they may not end up going on their trip or if they need to change a flight last minute. Some execs have more fluid schedules than others, but it's important to keep their preferences top-of-mind. For instance, I know there are times when my exec would rather be home versus spending the night, so I always try to consider that when I'm organizing their travel.
TA: What role, in your eyes, does business travel play for your execs at Twilio?
AW: For both of my execs, they travel mainly for marketing events and to see customers. Like TripActions, Twilio is hyper-focused on the customer so we tend to prioritize meeting with customers in-person. Other than that, my execs do a bit of inter-team travel to get face time with the team in London, Berlin, and APAC.
TA: What's your leisure destination of choice?
AW: When I used to live in San Francisco, we would travel to Hawaii all the time. I like to keep my travel domestic, purely because there are so many parts of the U.S. that I want to see but haven't been able to. I do have a trip to St. Lucia on the horizon!
TA: How helpful is it to have travel agents available for you and your executive 24/7?
AW: One of my execs travels domestically most of the time, but the other has a team that's more globally distributed so he takes international trips regularly. It's helpful to have agents on hand who know the airports in those international destinations that I've never been to. I can trust their knowledge and it's been helpful with planning those long haul trips.
TA: What aspects of the TripActions product have made your day-to-day job easier?
AW: Definitely chat. When I'm booking travel, I have an idea of arrival and departure times as well as the hotel I want to book for my execs. They both have the set list of trips they take over and over again. It's been great to use TripActions to search for flights and then start a chat with the travel agent to have them book for me. The team has always taken really great care of me, and I can rest assured that the travel is handled.
TA: How do your executives feel about TripActions?
AW: There have been a couple of times when my exec needed to change a flight last minute. Since I'm in North Carolina and my execs are in SF, it can be hard depending on what time they need to make these changes. They've always been willing to call in and get help fast, which puts me at ease when it's after hours in my time zone.
To learn more about the features executive assistants can leverage on TripActions to manage travel, help executives, and keep their execs safe while on the road, check out this blog.
Ready to see firsthand how TripActions can help your executive assistant team? Schedule a demo with us today.