The TripActions Executive Assistant Spotlight series features Q&As with diligent EAs behind the scenes making travel safer and simpler for the executives they support. TripActions has conversations with these hard-working individuals to learn more about their roles, the people they support, and top tips for other travel delegates.
Meet Val McPhail, an executive assistant for WeWork. We sat down with Val to learn more about WeWork, her role there as an EA, and her perspective on the EA experience regarding all things business travel.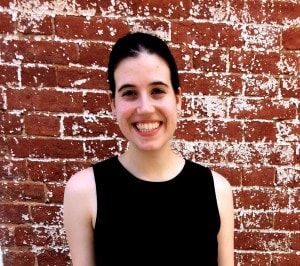 TripActions: Tell us more about WeWork and your role there as an executive assistant.
Val McPhail: I was hired at the rise of a very busy season. Travel management became a major task in my role and I ended up coordinating a lot. The majority of travel concerned high level c-executive meetings; travel that involved my exec. I was in the middle of WeWork's prime-time engagement with TripActions and managing lots of travel - domestically, and all over the world.
TA: Why did you decide to become an EA?
VM: I worked in fashion as an coordinator to a small boutique agency. I was the point contact for the New York office, where I assisted the General Manager and supported some of the creatives. This was my first exposure to travel and office management. I didn't have a full picture of what it was like to be an EA, but at the time my twin sister was an EA at WeWork, and she introduced me to the executive assistant world. This was an opportunity to develop my talents, grow in my career and learn — and I have learned so much. I'm so grateful for this experience.
TA: What's your favorite part about being an EA?
VM: I appreciated the dynamic pace of working in fashion and I've experienced that as an EA as well. There are urgent requests that need to be attended to, and I work well under pressure. I have the unique opportunity to work with people in other departments because WeWork is such a diverse organization. The company brings together a community of people from different backgrounds and industries, and that's super invaluable. You can learn something from anyone, and everyone.
TA: What advice do you have for new EAs, particularly as it relates to managing your executive's travel?
VM: Be present. That's just the nature of the demanding role. You have to be open to meeting people. I find that through complex travel agendas, collaboration and teamwork goes a long way. Being approachable, and welcoming to friendship also helps. When it comes to travel, I think it's important not to lose the human element of working together. That can be overlooked through technology, and pressured times.
TA: What role, in your eyes, does business travel play at your organization?
VM: Not only is WeWork an international company, it was founded on a dynamic, exploratory idea—a company that wanted to do something totally new. Travel is a bridge to connecting within the company and business development.
TA: What TripActions product feature is your favorite?
VM: The flight check-in feature. It's endearing to me. It is a simple gesture towards a task that is often overlooked, forgotten, and yet when TripActions handles it, from a traveler's perspective it feels that you're being pampered and taken care of.
I recall coordinating travel for a finance leader in our organization, who was embarking a multi-city trip to Asia. He planned to travel to cities I was unfamiliar with. The ability to work with TripActions, to easily find flights and hotels within budget is super helpful, oftentimes I'd jump on the phone with an agent and we'd work on the app to plan the trip, together. The TripActions travel agents are super engaged and always available to support.
TA: How helpful is it to have travel agents available for you and your executive 24/7?
VM: Extremely helpful! I started booking with TripActions over the phone, talking with travel agents. There is a comfort in being able to connect with the team at any time of day. I really appreciate that.
TA: How does TripActions compare to corporate travel platforms you've used in the past (in this role and others)?
VM: We used a legacy provider before and, I remember a colleague booking travel through their online portal. At the time, I did not feel comfortable navigating that platform. The TripActions app is fast-running, approachable to explore and navigate. The chat feature is also great for demanding times.
To learn more about the features executive assistants can leverage on TripActions to manage travel, help executives, and keep their execs safe while on the road, check out this blog.
Ready to see firsthand how TripActions can help your executive assistant team? You can learn more on the TripActions Academy, which walks you through the path to modern corporate travel management.