In times of rapidly changing travel plans, it's difficult to manage your own travel, let alone manage the travel on behalf of someone else. As an executive assistant, it's critical to know where your executive is, where their travel plans are taking them, and how current events are impacting their travel.
Here at TripActions, our team has partnered with EAs, personal assistants, and travel teams around the world to create a travel management platform that alleviates these issues.
Supporting one or many road warrior executives is always more important, and it's simpler than ever on TripActions. In the past few months, we have added some very exciting new features designed specifically to help you help your executive when they need it most.
Login As
Booking travel "as" someone else ensures the booking experience is seamless. To achieve an ideal experience, we have improved the way in which you access one or multiple profiles at once, which we call "login as."
All you need to do is head to the booking screen on the web platform and you can now easily transition from one profile to another, ensuring you are able to book as easily as the traveler would with their personal account.
Benefits include:
Creating and managing all their profile settings
Booking travel with their saved preferences and loyalty clubs
Ensuring notifications are pushed to their phones and calendars when trips change or emergencies happen
Chatting with travel agents on their behalf for faster resolution times while your executive is otherwise unavailable
Using their preferred payment method for bookings and changes

Notification Center
As a delegate, you can now choose what notifications your executive receives related to their travel. You can also opt to receive notifications about their travel to your own email, phone, or TripActions app. Toggle these preferences to further support your executive when they're in important meetings, in-flight, or asleep in a different time zone, so you can adjust travel on their behalf if needed.
With these notifications, you can rest assured that both you and your executive have the right information at the right time to make informed decisions about their travel.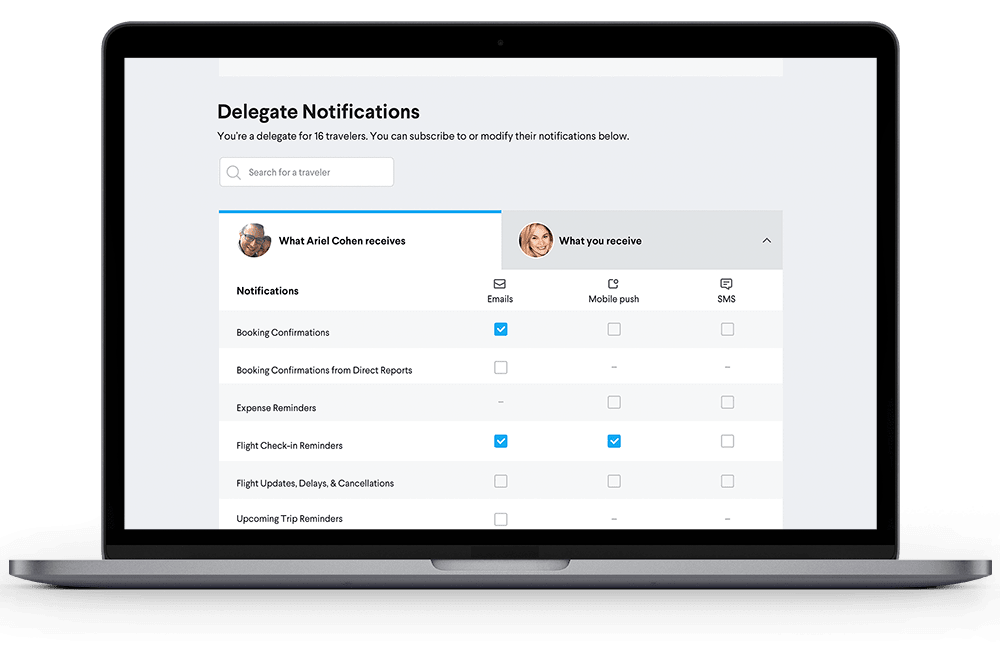 Assistant Field
To improve the travel agent support experience for our EA users, we've added an assistant field to the user profile. This new field allows our system to connect you to your executive, which is passed to our travel agents for more context. You can expect a smoother support experience when you call, chat, or email one of our 24/7 travel agents should you or your executive ever need to reach out for help.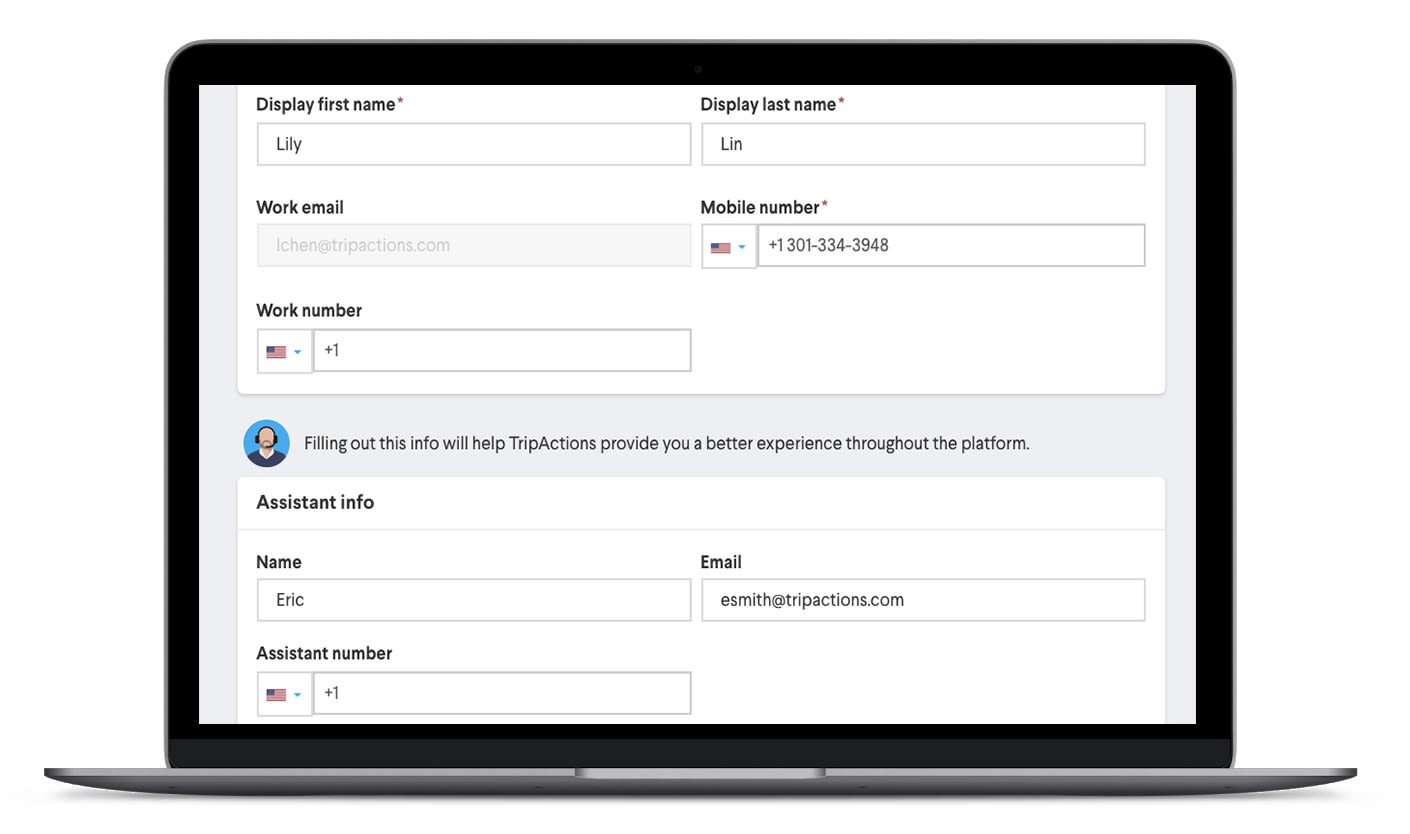 Check back here for regular product updates pertaining to EAs and delegates.