With many employees working from home today, managing corporate card transactions can be more challenging to track. We're happy to announce that TripActions Liquid™ customers will now benefit from two new features that streamline the experience for finance teams as well as their company's employees.
Easy, Contactless Payments

To start, we've launched Apple and Google Pay, making it easier and more convenient for employees to use their TripActions Liquid cards--especially in the current remote world. This payment method enables employees to make contactless payments using their phones.
These new payment options allow for greater security because Apple and Google don't actually use the card number for processing the payment. Instead, they use a token called the "device account number" to process the transaction, which further reduces the chances of the credit card details getting stolen and provides greater confidence for the finance team.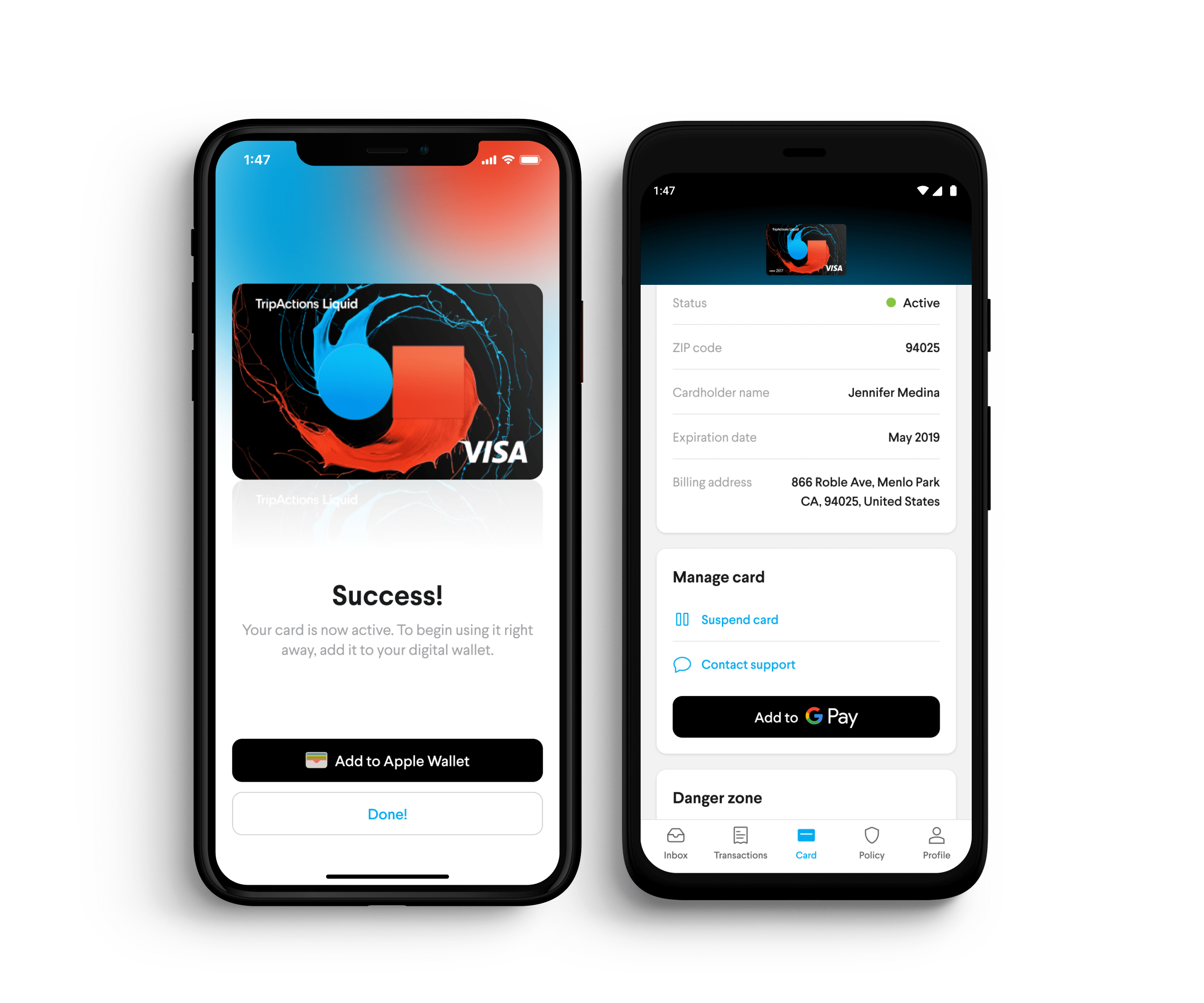 Another important benefit is speed: employees can leverage Apple or Google Pay even before they have the card in hand--so they can start making purchases right away and from home, rather than having to go into the office to retrieve the card.
Convenient Cost Control with Recourse

A powerful new feature for both finance teams and employees is recourse to help protect company funds. Finance teams can better manage non-compliant purchases with TripActions Liquid.
The reason we built this feature is because while issuing corporate cards offers many benefits, they can also make companies feel vulnerable. Even when companies have taken all the preventative steps, out-of-policy corporate card spend can still happen. And with employees working from home and perhaps using a corporate card for the first time, they may not know what's reimbursable and what's not.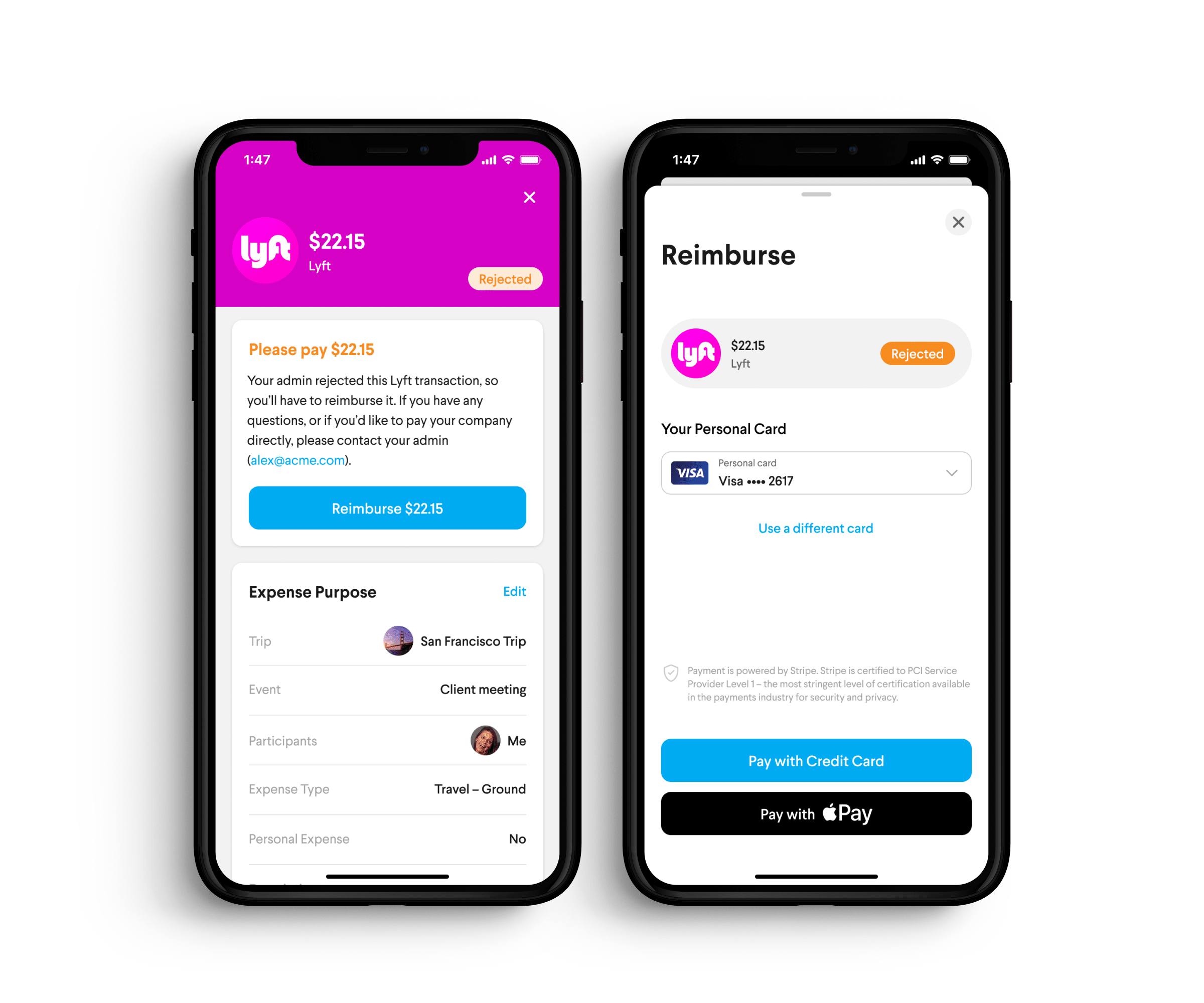 The new Recourse feature makes it easy for finance teams to identify transactions that appear to be out of policy and seek reimbursement from the employee.
The admin can easily flag transactions that are out-of-policy, which will trigger an alert in the employee's TripActions Liquid app. The employee can then reimburse the company with their personal card in a matter of seconds.
"We've approached TripActions Liquid with the user top of mind--and this includes both finance teams and employees," said Yuval Refua, head of the TripActions Liquid product. "These features will help employees manage their expenses in our current global health situation--and empower finance teams with recourse if expenses go awry. By optimizing expensing processes from travel and beyond, we're paving the way for the modernization of the enterprise."
We are grateful to the customers who provided feedback to help craft these new features--and for the exceptional hard work of the iOS and Android development team including Adam Zielinski, Jonathan Sahoo, Michelle Mooi and Collin Meyer, as well as the design team, notably Jardson Almeida and Kellyn Carpenter.
"We are committed to making payments and expensing a more streamlined process for employees and finance teams--using technology to make much-needed improvements to the way businesses operate," said Michelle.
Find out more about TripActions Liquid here, and to see how contactless payments and recourse features are part of a modern take on travel & expense technology, request a demo.