Return to blog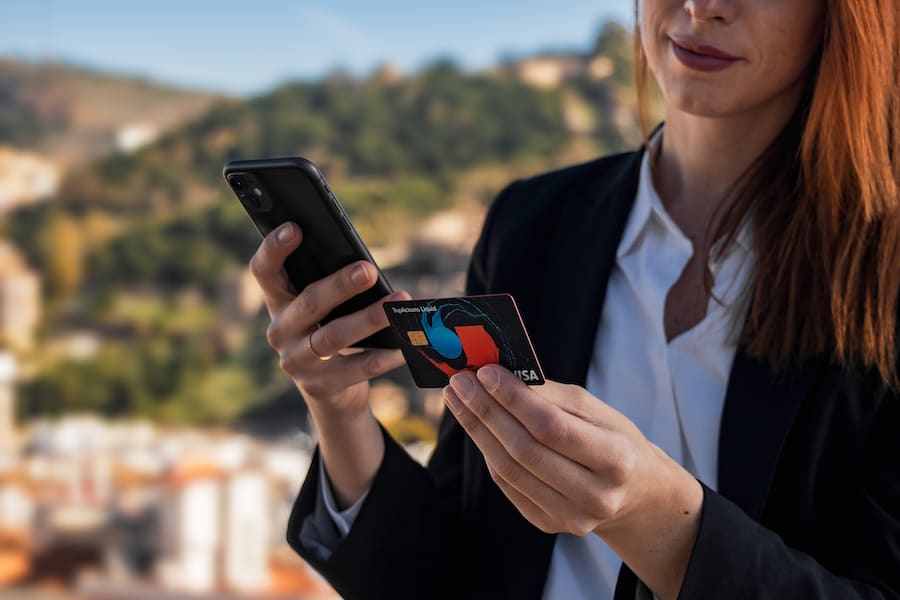 March 9, 2021
La Directrice Marketing de TripActions Partage ses Idées Dans le Podcast « Future of BizTech »
La directrice marketing de TripActions, Meagen Eisenberg, est récemment intervenue dans le podcast The Future of BizTech pour parler de l'avenir de TripActions, de TripActions LiquidTM et des tendances en matière de voyages d'affaires. La conversation a porté sur les changements radicaux qui bouleversent notre façon de travailler et sur ce que TripActions est en train de mettre en place pour aider ses clients à s'adapter à ce nouveau monde.
« Nous pensons en fait que les gens finiront par voyager davantage. Si vous n'avez pas tout le monde au bureau qui travaille ensemble, se retrouve tous les jours autour de la machine à café et innove, vous aurez besoin de communiquer plus que jamais, d'aligner les objectifs et de rassembler les gens en personne », a-t-elle expliqué.
L'hôte du podcast, J.C. Granger, PDG d'Infinity Marketing Group, a souligné la façon dont l'équipe marketing de Meagen est passée des événements en direct et en personne aux contenus numériques, à la communauté et à l'éducation pour rester engagée auprès des clients et des prospects tout au long de 2020.
« Votre équipe a été très créative pour trouver comment survivre à un événement qui, pour ainsi dire, a transformé votre secteur », a déclaré Granger. « Le marketing doit changer lorsque vous avez un événement drastique qui change le marché ou la capacité de faire ce que vous faites. Votre équipe a fait un travail formidable en prenant ce virage. »
Meagen a également mis en évidence certaines des questions d'actualité qui continueront d'avoir un impact sur les entreprises dans les mois et les années à venir, notamment une plus grande priorité accordée aux réunions et événements (M&E), le devoir de diligence, l'engagement accru des entreprises en matière de durabilité et le besoin d'outils modernes de gestion des dépenses pour les équipes décentralisées.
« Le deuxième poste de dépenses le plus important dans la plupart des entreprises est celui des déplacements professionnels et notes de frais, dont 70 % sont généralement des voyages, mais 30 % ne le sont pas. Pensez à tous ceux qui installent leurs bureaux à domicile, achètent des logiciels, aux dépenses de marketing, aux recherches numériques payantes. Vous pouvez faire tout cela sur une carte d'entreprise et il est ainsi beaucoup plus facile de gérer les dépenses et de faire des rapprochements », a déclaré Meagen. « Cela a considérablement fait accélérer TripActions Liquid cette année, car tous nos travailleurs à distance et à domicile doivent être en mesure d'effectuer des paiements et des dépenses. »
Return to blog