Millions of business trips are taken around the world every year — and that number is only growing. It's estimated that companies can generate $12.50 in revenue for every dollar they invest in corporate travel, so it only makes sense that more and more organizations are looking for smarter ways to ensure the hefty costs that come with T&E don't eat away at that potential return on their investment.
But if travel and finance teams want to ensure visibility, compliance, and program optimization, they must select and implement a solution their road warriors will actually use. And when competing with more intuitive, user-friendly consumer travel booking sites and apps, that's no simple feat.
With most legacy travel management tools lagging behind modern consumer experiences, is it any wonder that on average more than half of all business travelers end up going rogue and booking on whatever app they use for personal travel? To ensure adoption, the solution you use must deliver 5 key elements: Choice, Ease of Use, Support, Flexibility, and Trust. The below charts illustrate why they're so crucial for corporate travel program success: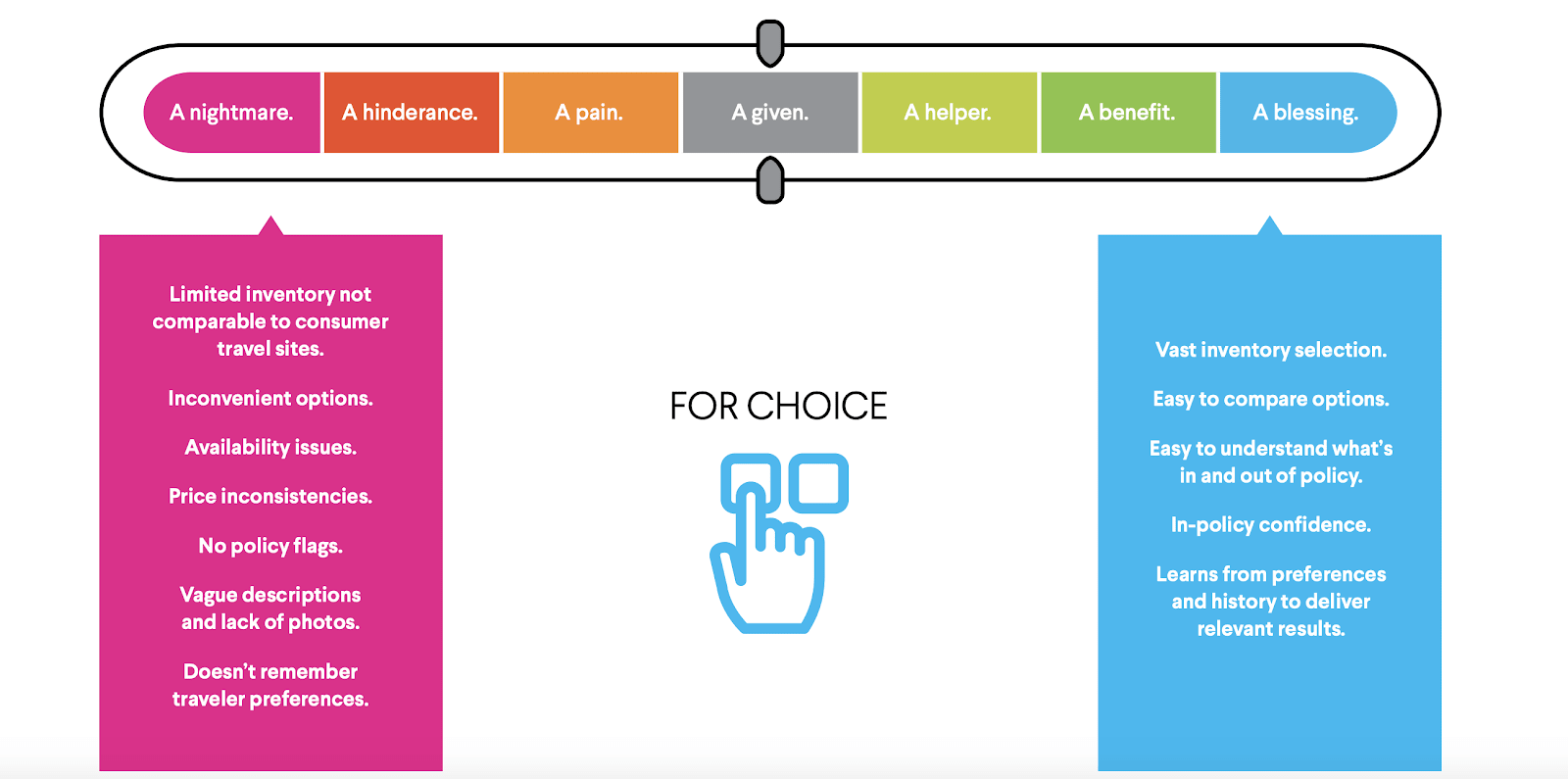 Choice is more than surfacing as many cheap flights and hotels as possible — it's presenting inventory in an intuitive way that meets the needs of both the traveler and the business.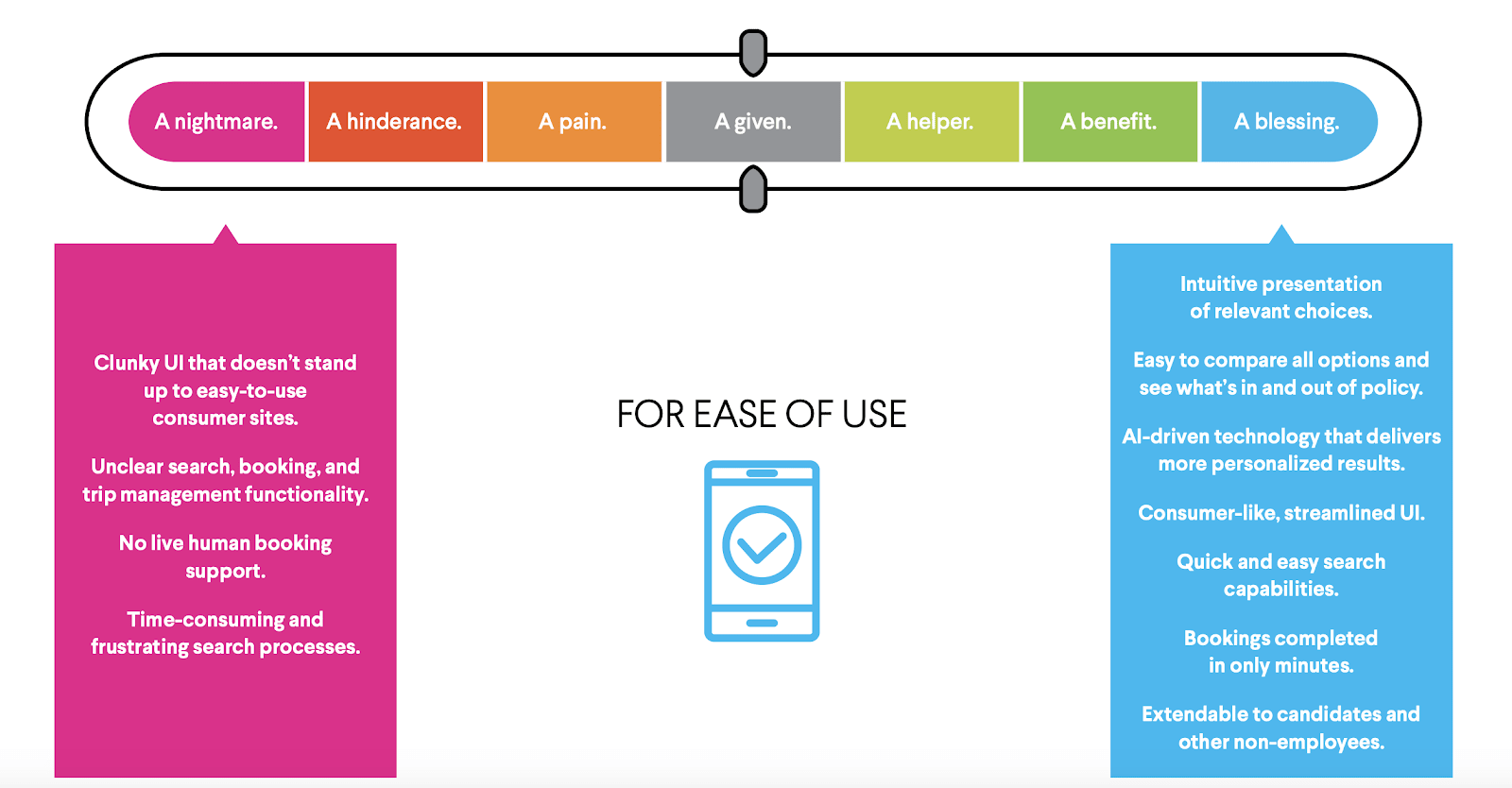 In today's tech-savvy world, people have little patience for confusing and cumbersome apps and interfaces. Worse yet is when they finally figure out how to use a tool and it delivers less than stellar search results.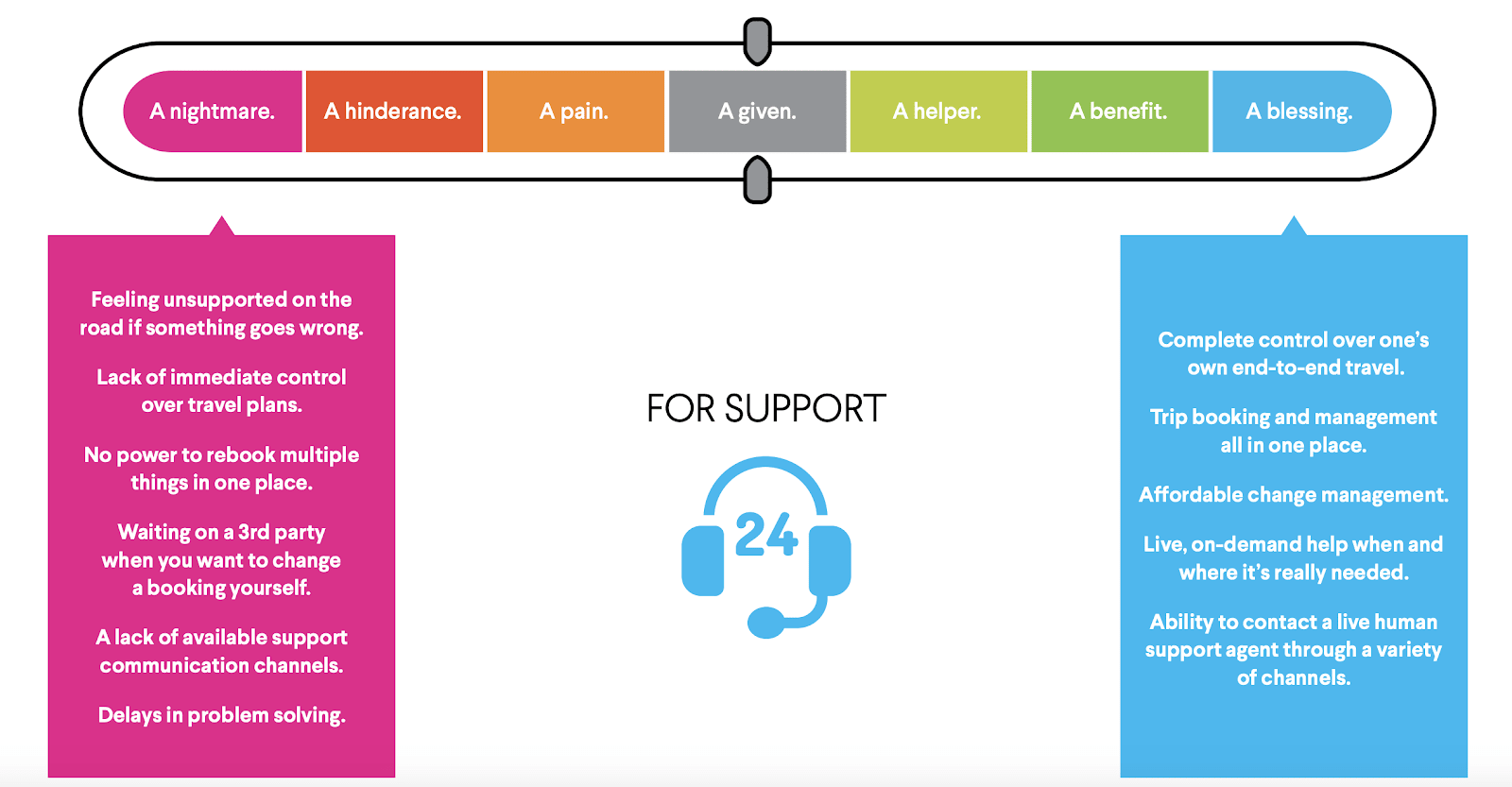 Sometimes a traveler wants complete control over booking changes, and sometimes they need complete help from a human. It's important to allow for both in your travel program.
Travel is fluid — there are many unpredictable factors that can affect how a trip will pan out, whether it's wild weather or a huge industry conference in whichever city the traveler is visiting. Program flexibility lets you account for a variety of individual circumstances.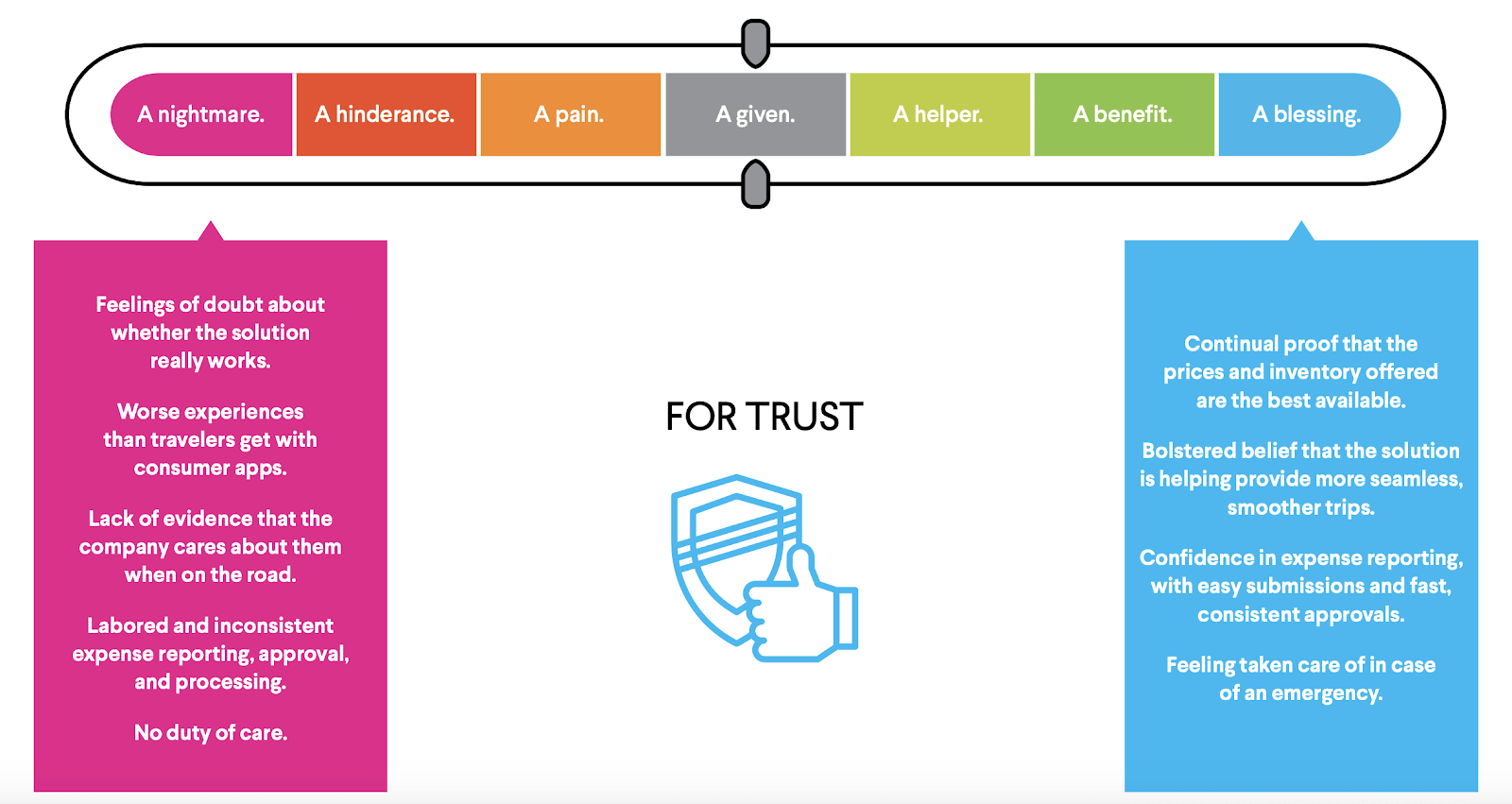 Harried business travelers want to trust that their companies care about their success and safety on the road. On the flip side, internal departments such as HR and Finance want to feel confident that employees are safe while on the road and operating within expected budgets.
Make the most of business travel by empowering employees no matter where they are.
By implementing a corporate travel solution that empowers rather than frustrates or hinders, you'll see happier travelers and reap the rewards of more successful business-driving trips. High adoption rates shouldn't come from threats or strong-arm tactics on the part of HR, Finance, or a Travel Program Manager, but rather by providing a powerful platform that consistently delivers positive results for travelers and admins alike.
Learn more about how to implement a successful corporate travel program by downloading A Guide to Getting 100% Traveler Adoption.