Ask anyone in Sydney whether they prefer Bondi Beach or Manly and you'll end up with a great debate on your hands. Both destinations have beautiful beaches, lazy cafes, and waves ripe for surfing — so how do you choose?
To help you successfully extend your next business trip in Sydney, our team has broken down what to do at both Sydney hotspots below:
Bondi Beach
Start your day with a coffee and a read at Bondi's local bookstore, Gertrude & Alice Cafe.
Hit the world-famous Bondi Beach! The farther north you go, the more local it gets. Make sure to swim between the flags to avoid surfers and strong currents.
Beach hop along the Bondi to Coogee Walk, starting with Sydney's most instagrammable spot — Bondi Icebergs Club. Pack a swimsuit, as you'll walk by Gordon's Bay, a popular dive and snorkel spot where placid waters host an underwater nature trail. Spot the local Blue Grouper, then head to Coogee Pavillion for a pizza and a view.
Visit the Bondi markets over the weekend — Saturday has all the eats and Sunday has all the goods (and the best gifts to buy for those at home!).
Ice skate on the beach if you're in Bondi during the month of July.
Shimmy to live music downstairs at Bar 34, blasting Thursday - Sunday.
Ice cream at Messina — enough said!
Your weekend dining guide should include breakfast at Trio or Shuk, lunch at The Shop or Raw Bar, and dinner at Brown Sugar or Sean's Panorama.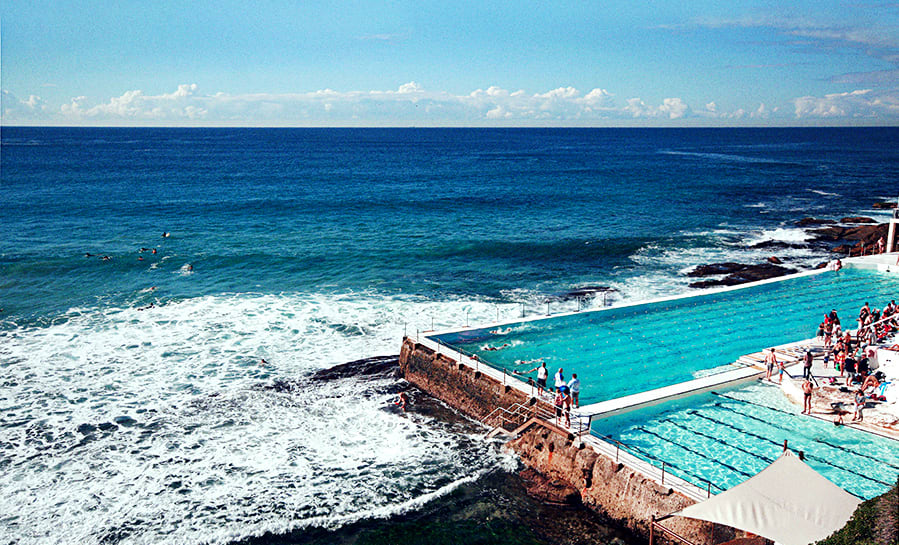 Manly Beach
Take the ferry from Circular Quay to Manly to get the best view of the Sydney Bridge and Opera House.
Take advantage of the many activities available, including snorkelling at Shelley Beach, surfing at Manly Beach, volleyball, kayaking, rollerblading, biking, or strolling along one of the many walks from Manly to Spit, North Head or Shelley Beach.
Stop off for a coffee and a bite at Pure Wholefoods, Fika Swedish Kitchen, or The Boathouse Shelley Beach.
Shop a variety of arts, crafts, and produce at one of Manly's weekend markets.
Plan your trip around the Manly Food & Wine Festival in July, or the Australian Open of Surfing in February.
Venture up to Freshwater Beach for some less crowded real estate and have lunch at Pilu to take in the truly amazing view.
Your weekend dining guide should include breakfast at The Pantry or Girdlers, lunch at The Boathouse or Momo Bar, and dinner at Hugos or Chica Bonita.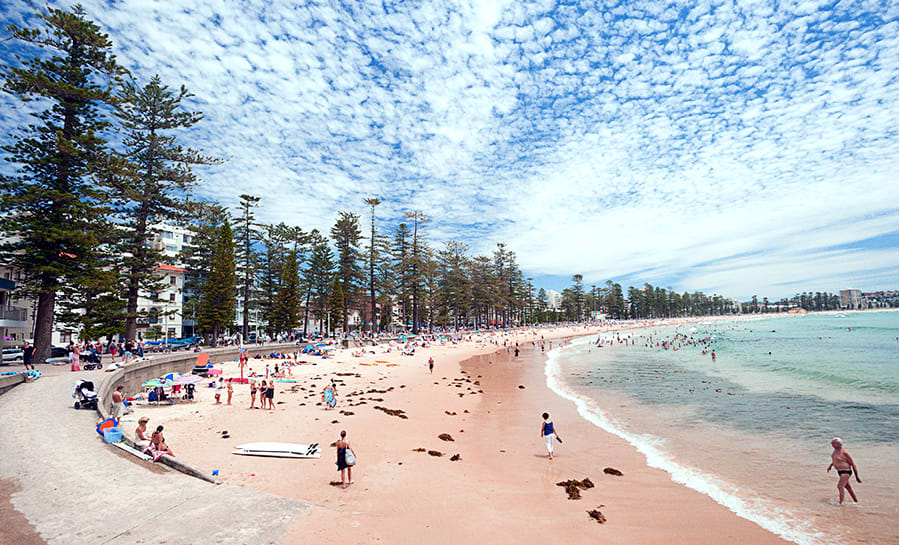 From Sydney's best bleisure spots to hot spots in Chicago's O'Hare, as TripActions' presence continues to expand across the globe, expect to see even more travel hub advice spanning destinations worldwide.