What a year! It was equal parts challenging, surprising, and rewarding for the corporate travel and fintech communities. The industry ventured into unprecedented territory that challenged customers, partners, suppliers, and colleagues alike.
At every juncture, TripActions remained focused on its north star: Customers and their success. We iterated and built new products and formed new partnerships to bring our travel managers, finance leaders, and business travelers the best cloud-based corporate travel and expense management technology when they needed it most. It was an honor to partner with our 4,000 customers around the world in taking care of their travelers and businesses. With 500+ new customers in the TripActions family this year, it's never been clearer that the only path forward involves a cloud-based corporate T&E management solution. Bring it 2021. We're ready for you.
Join us in looking back on the year: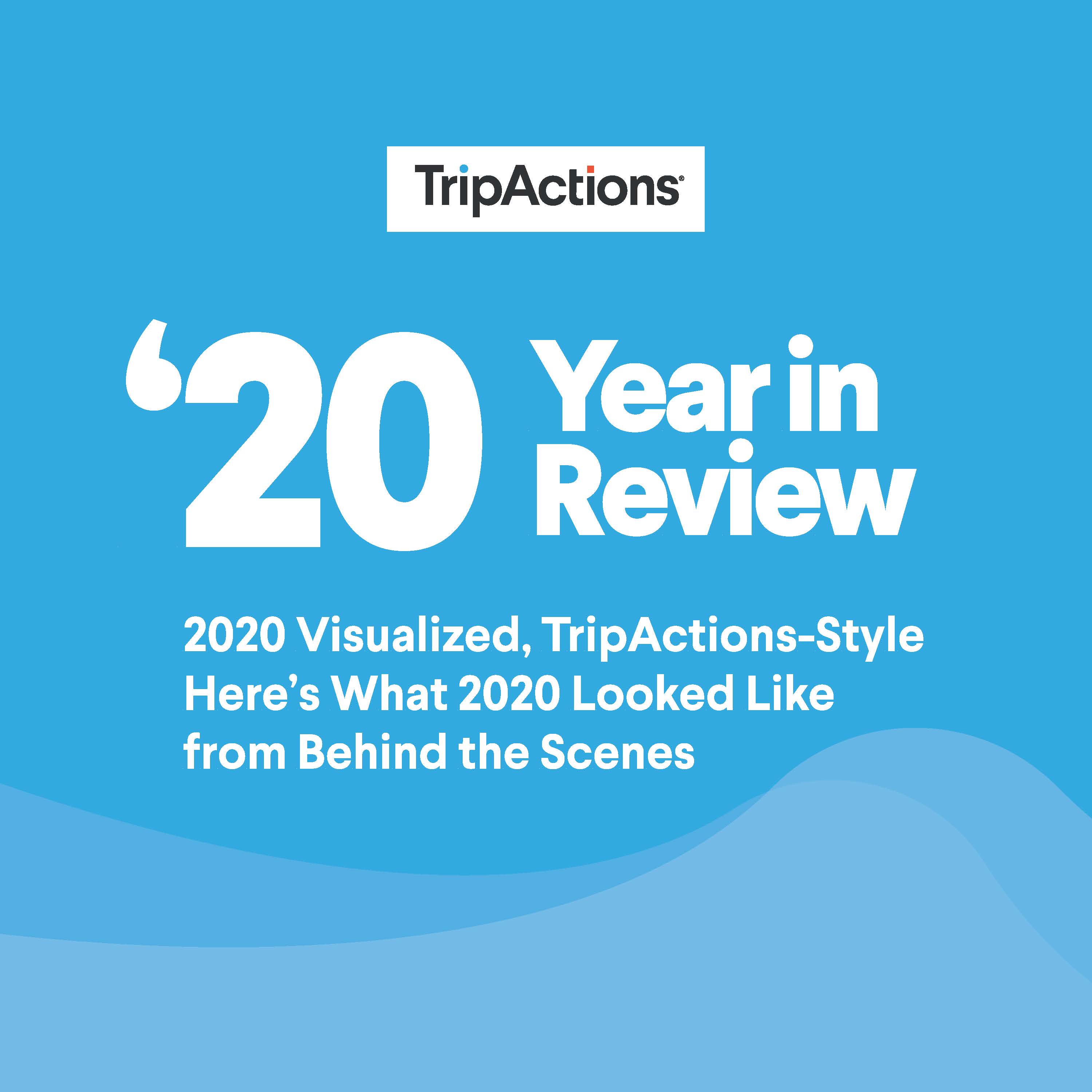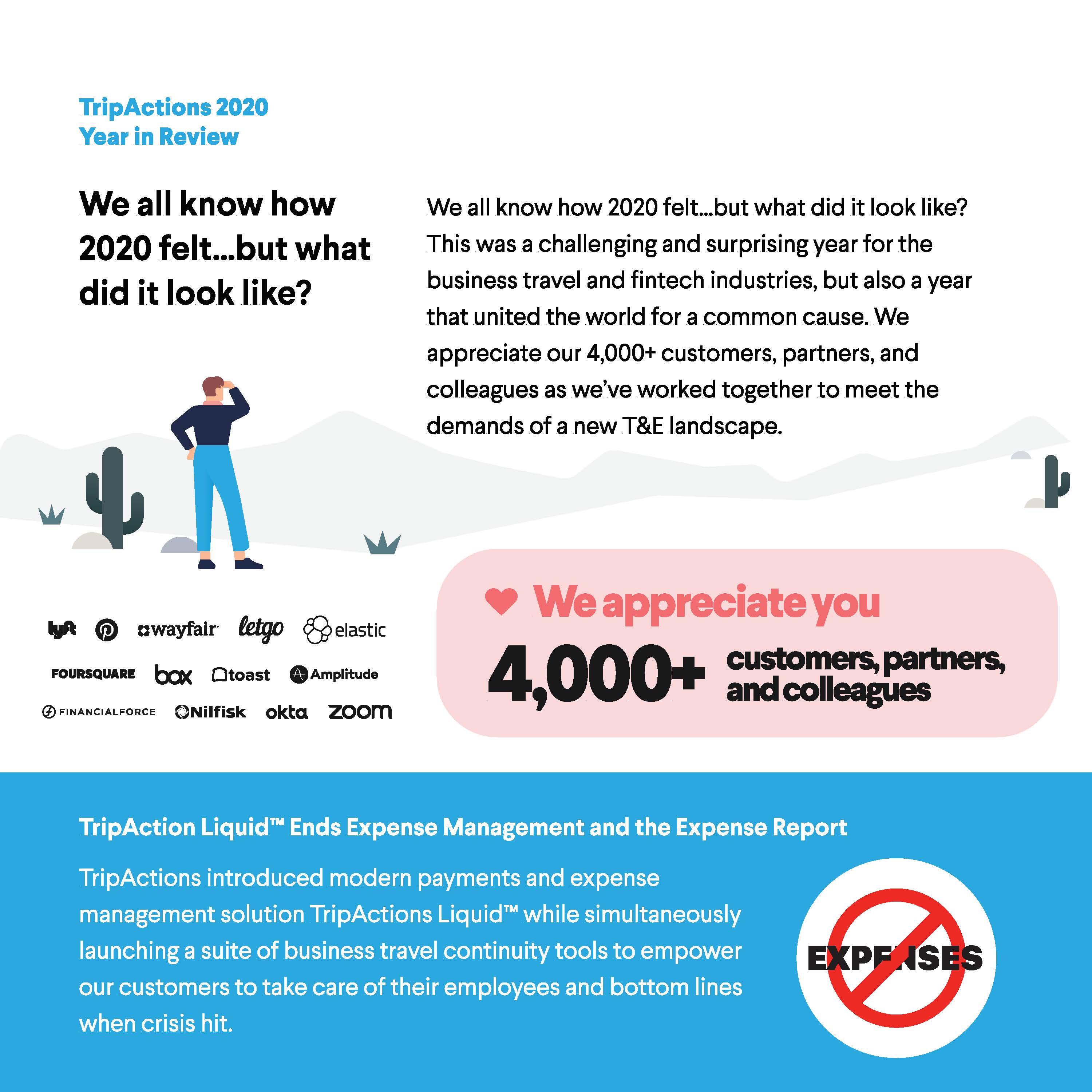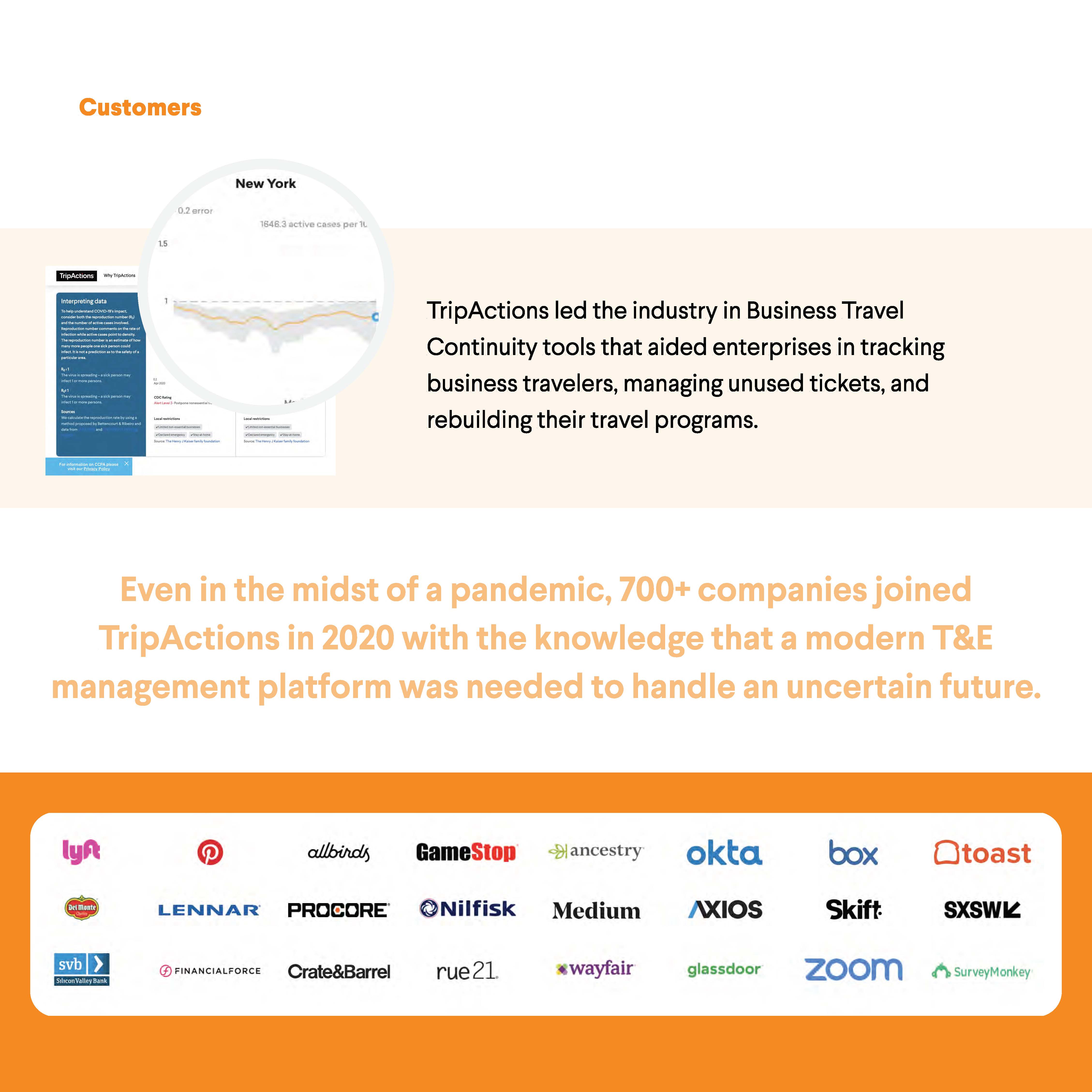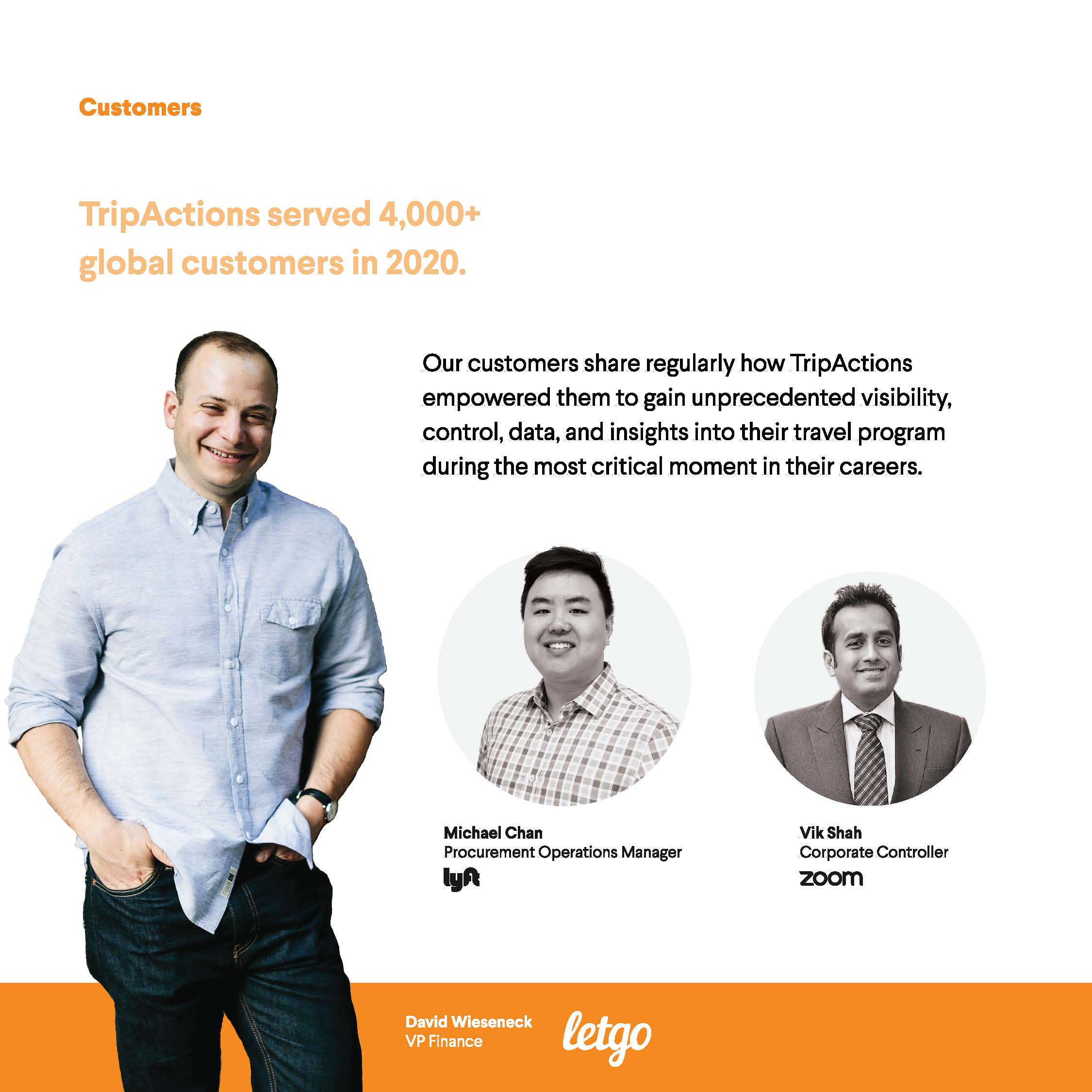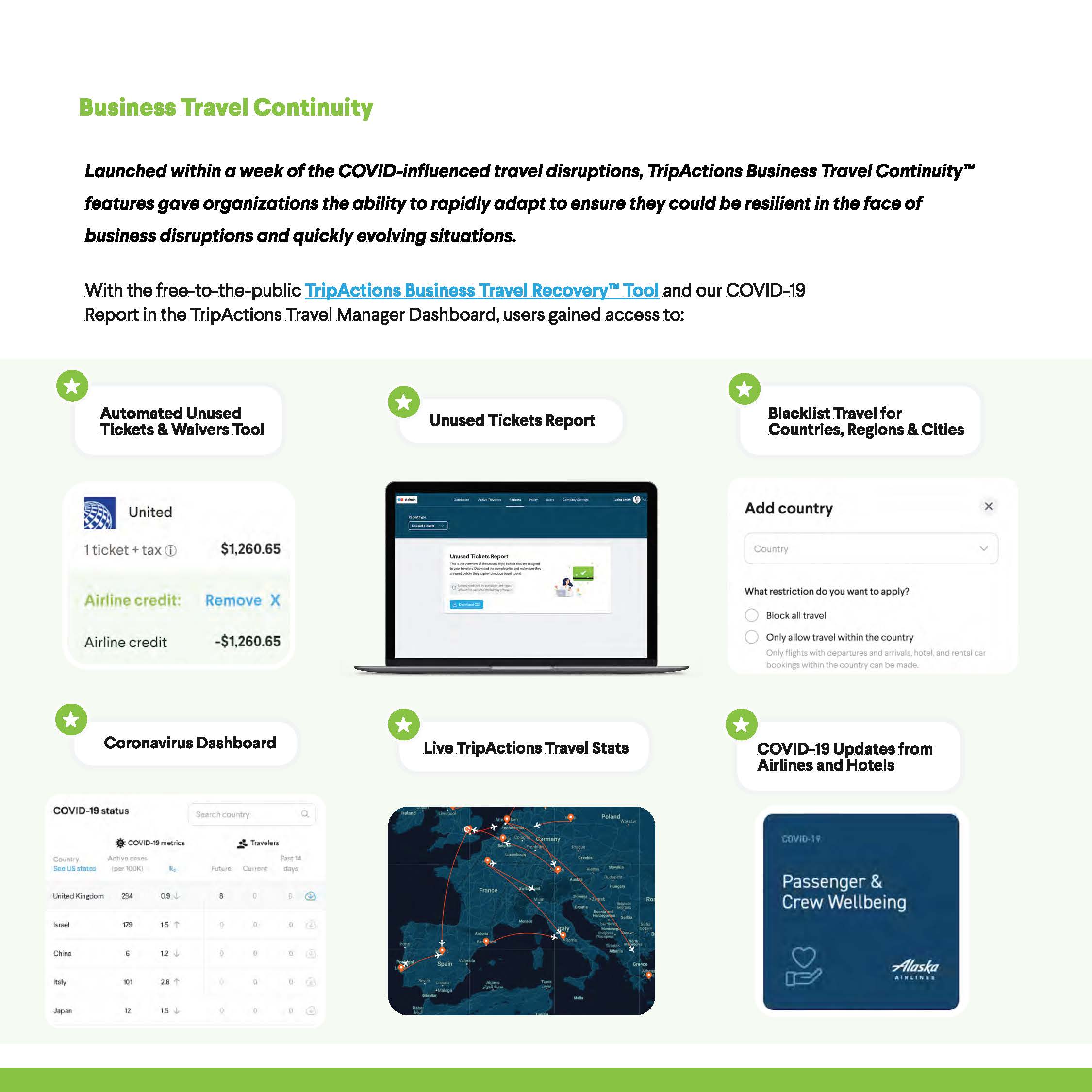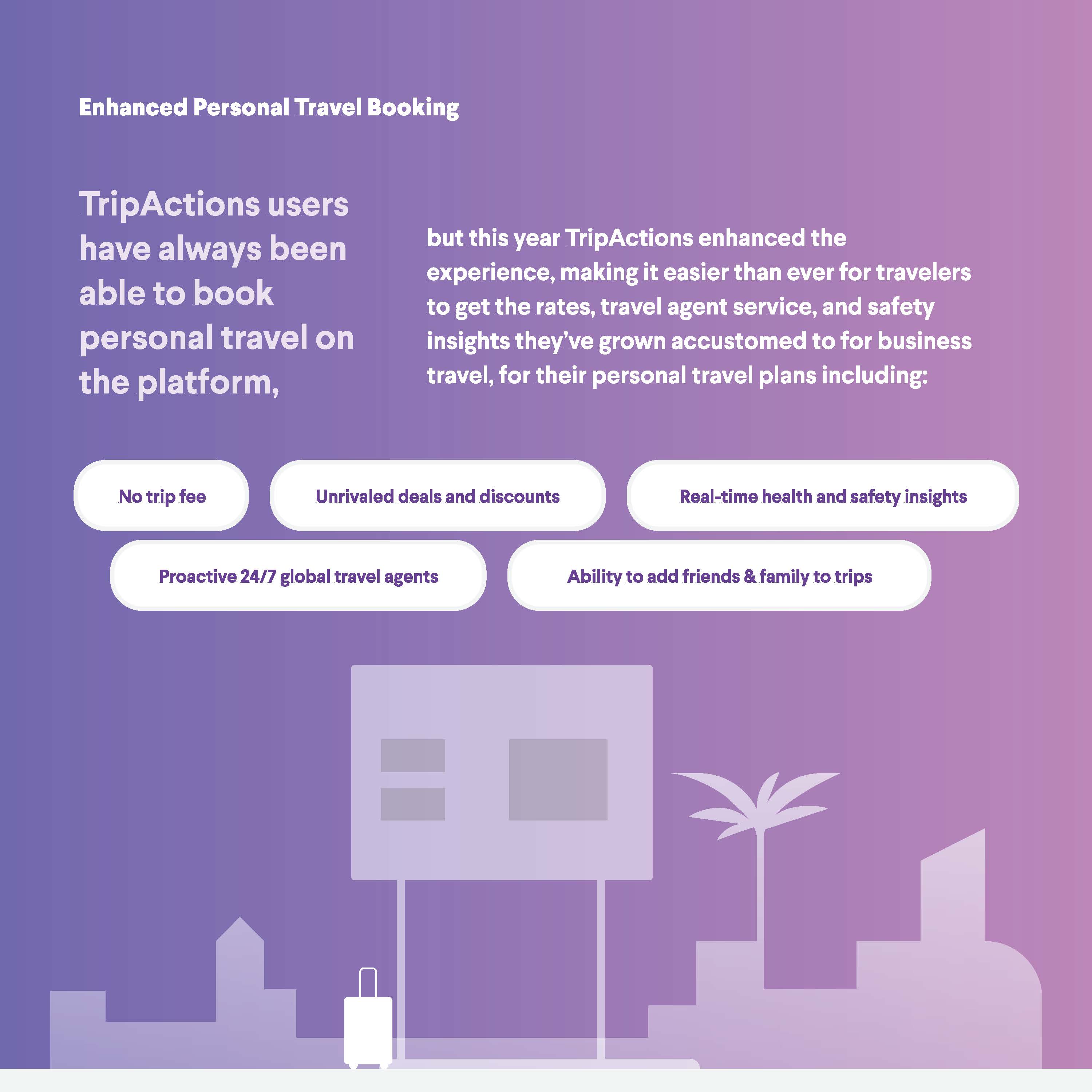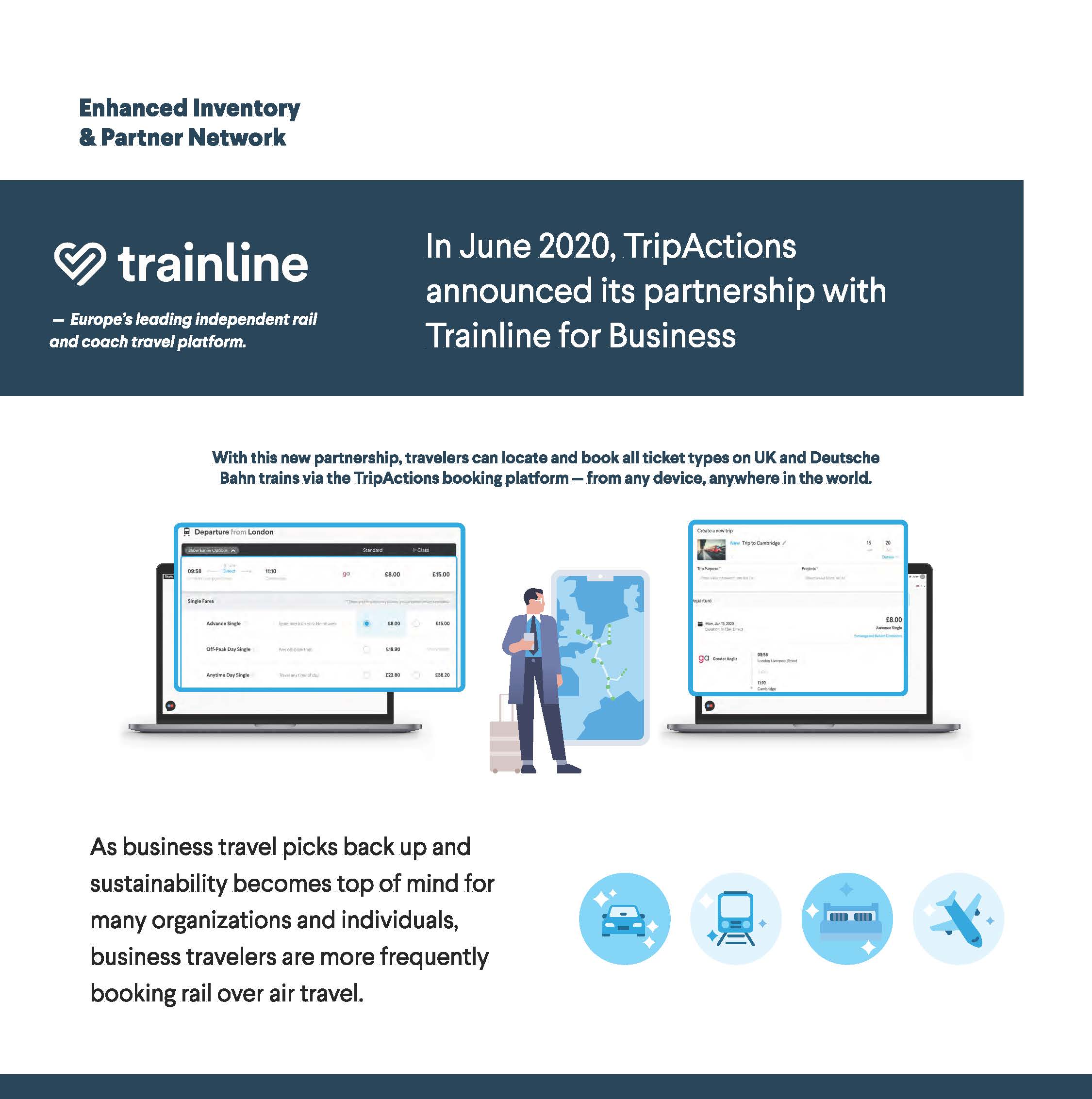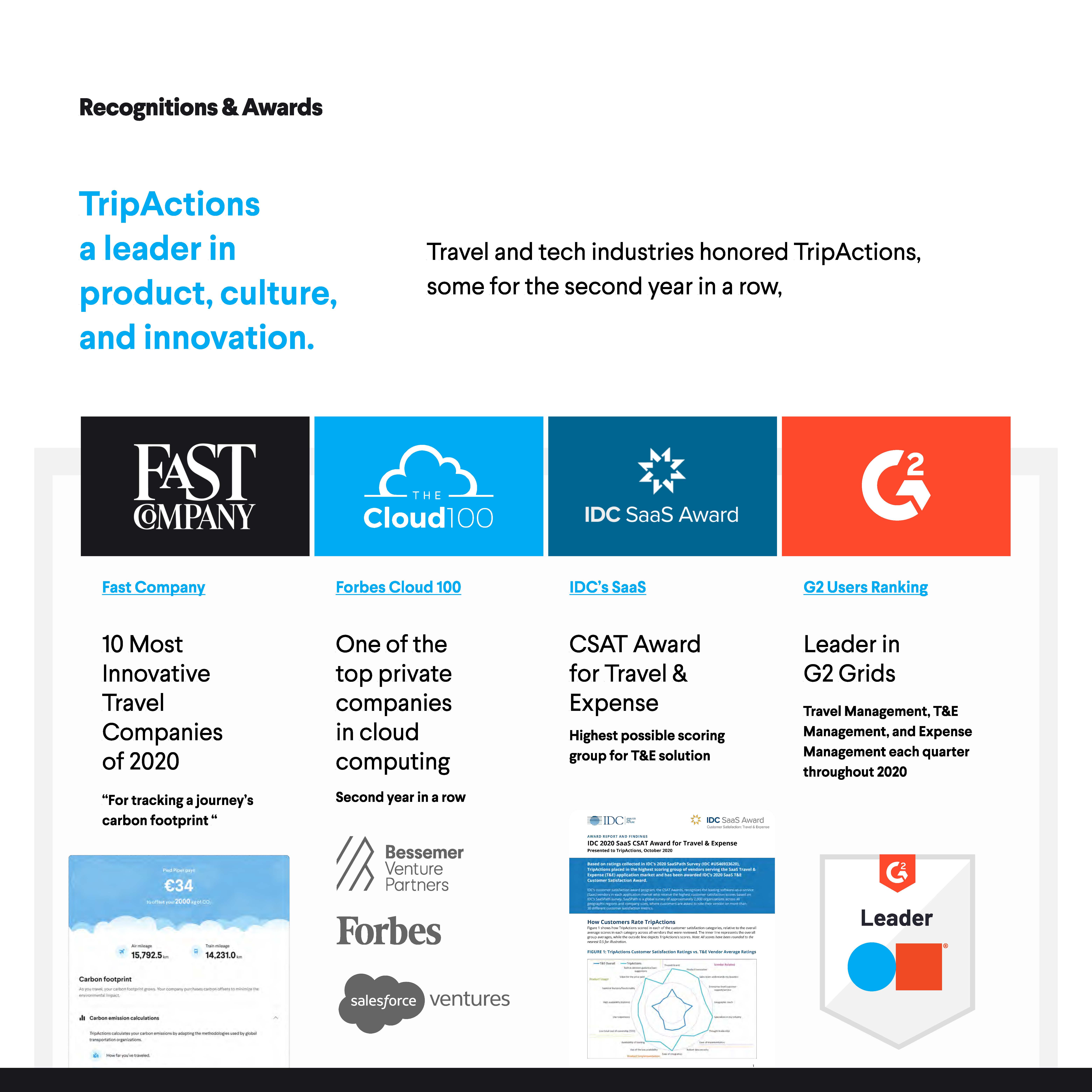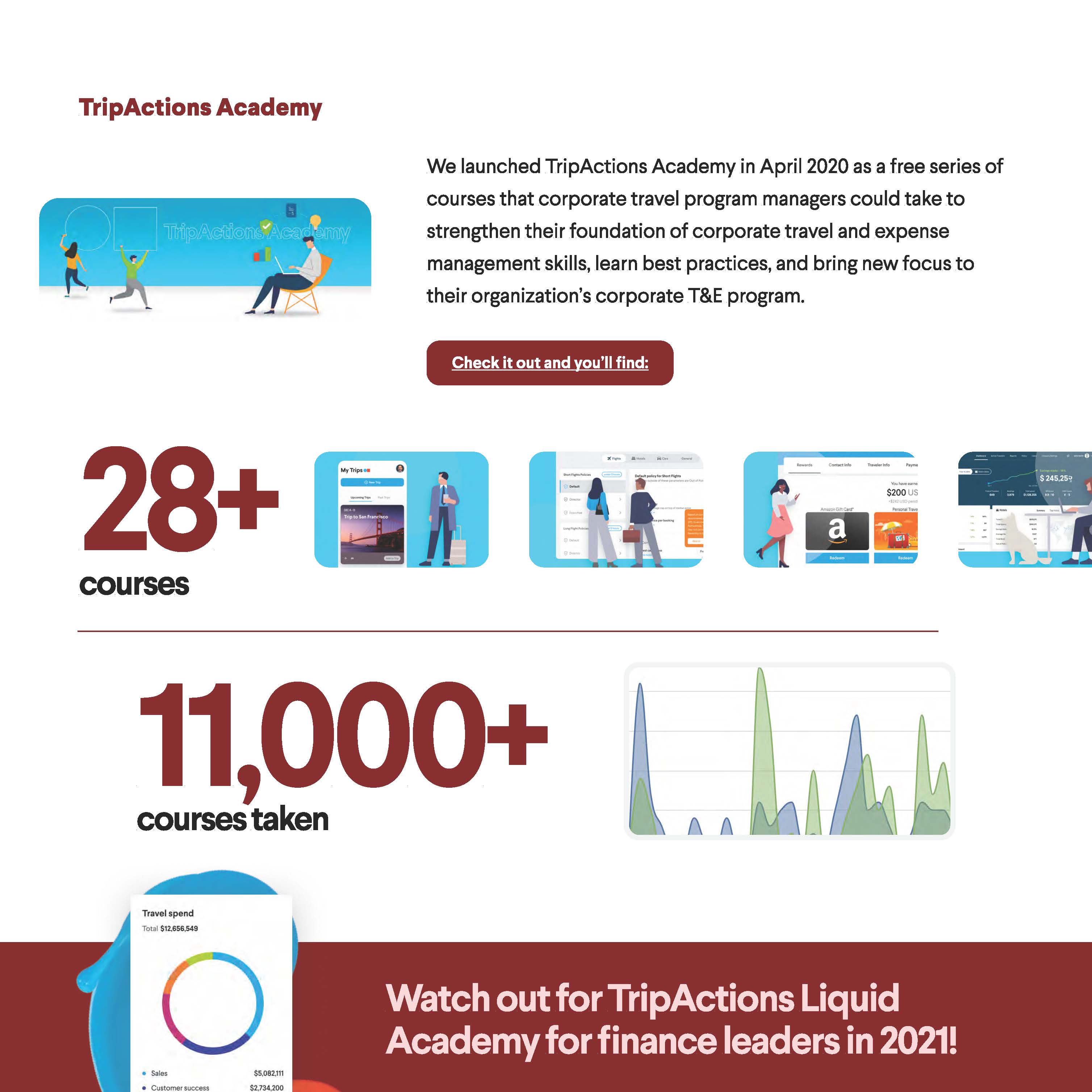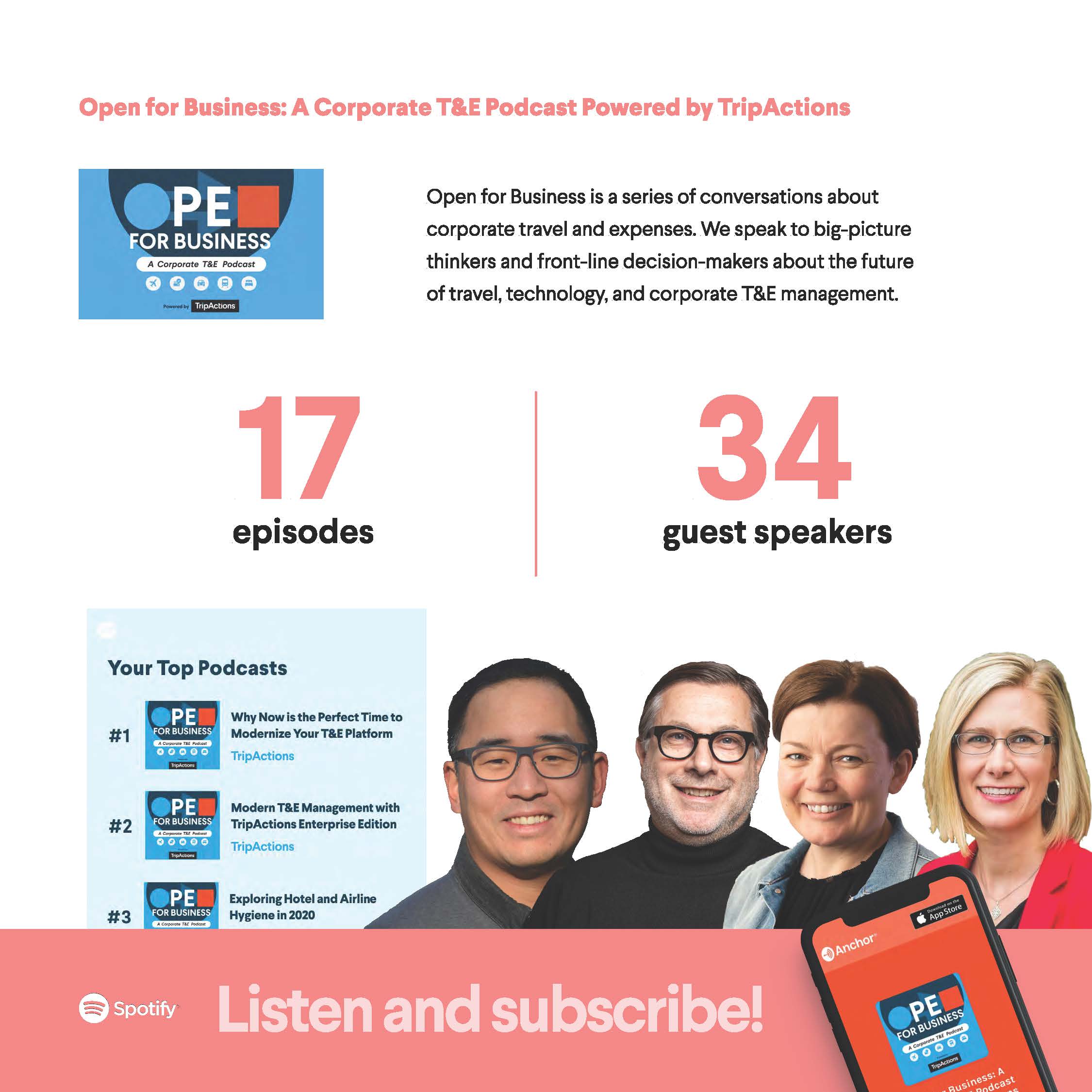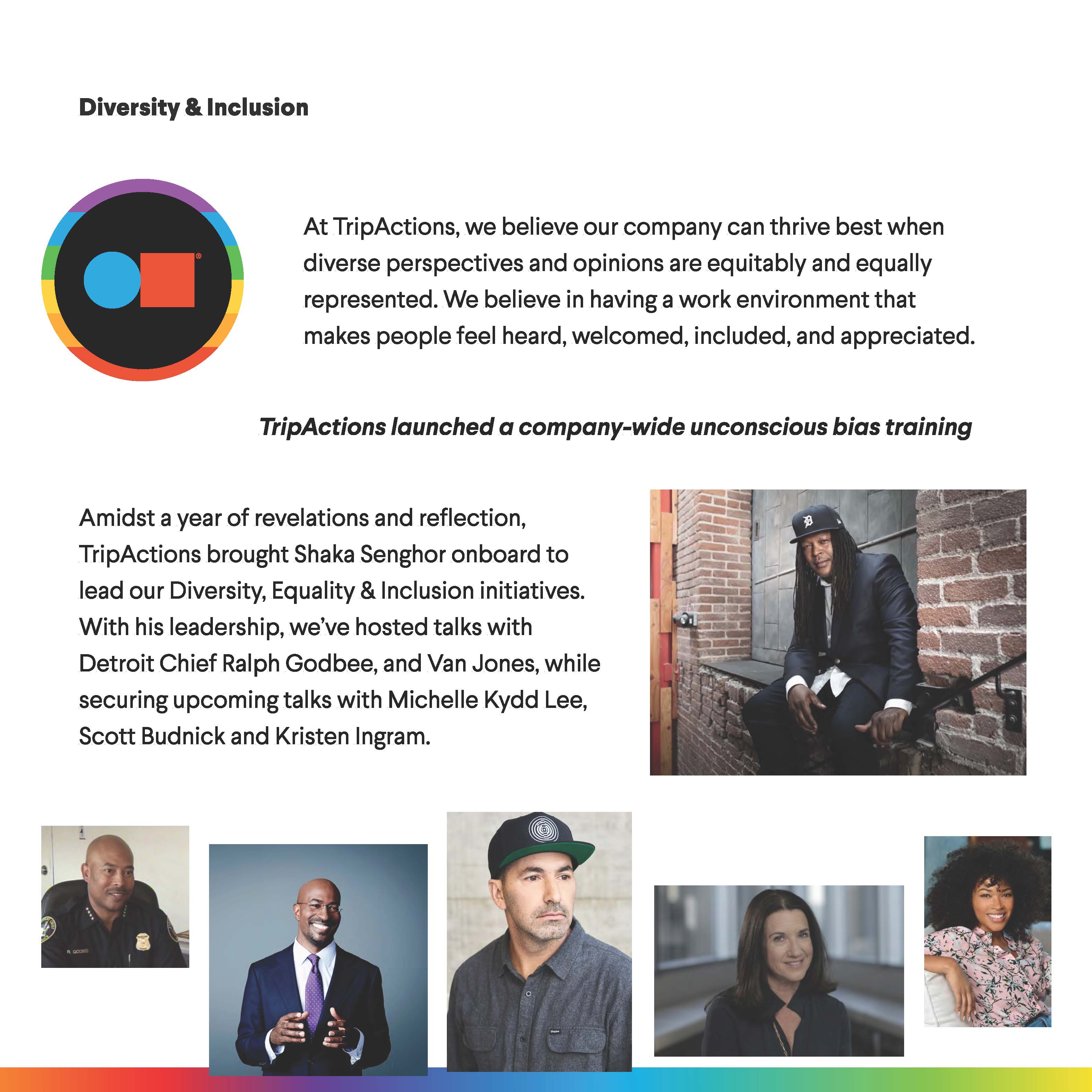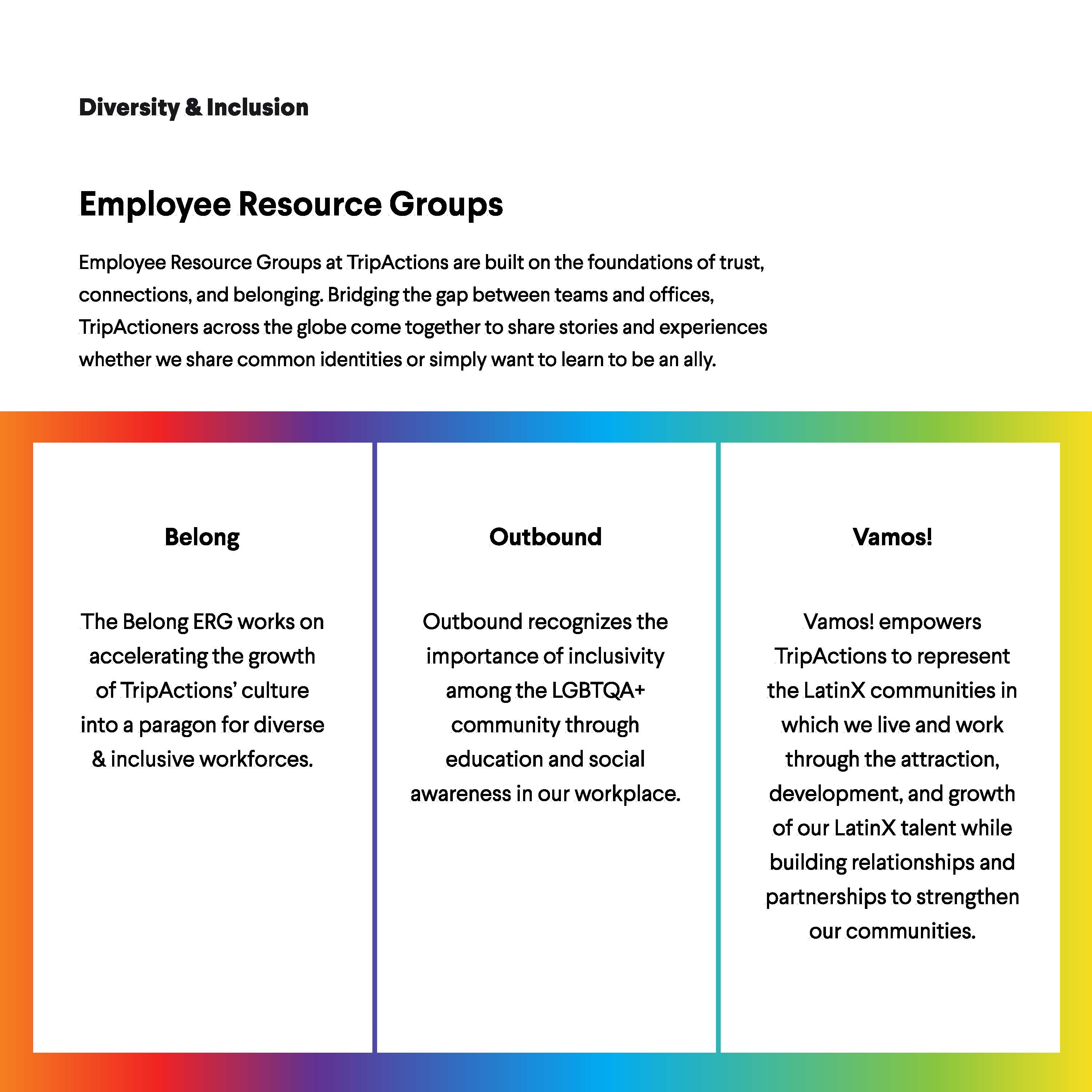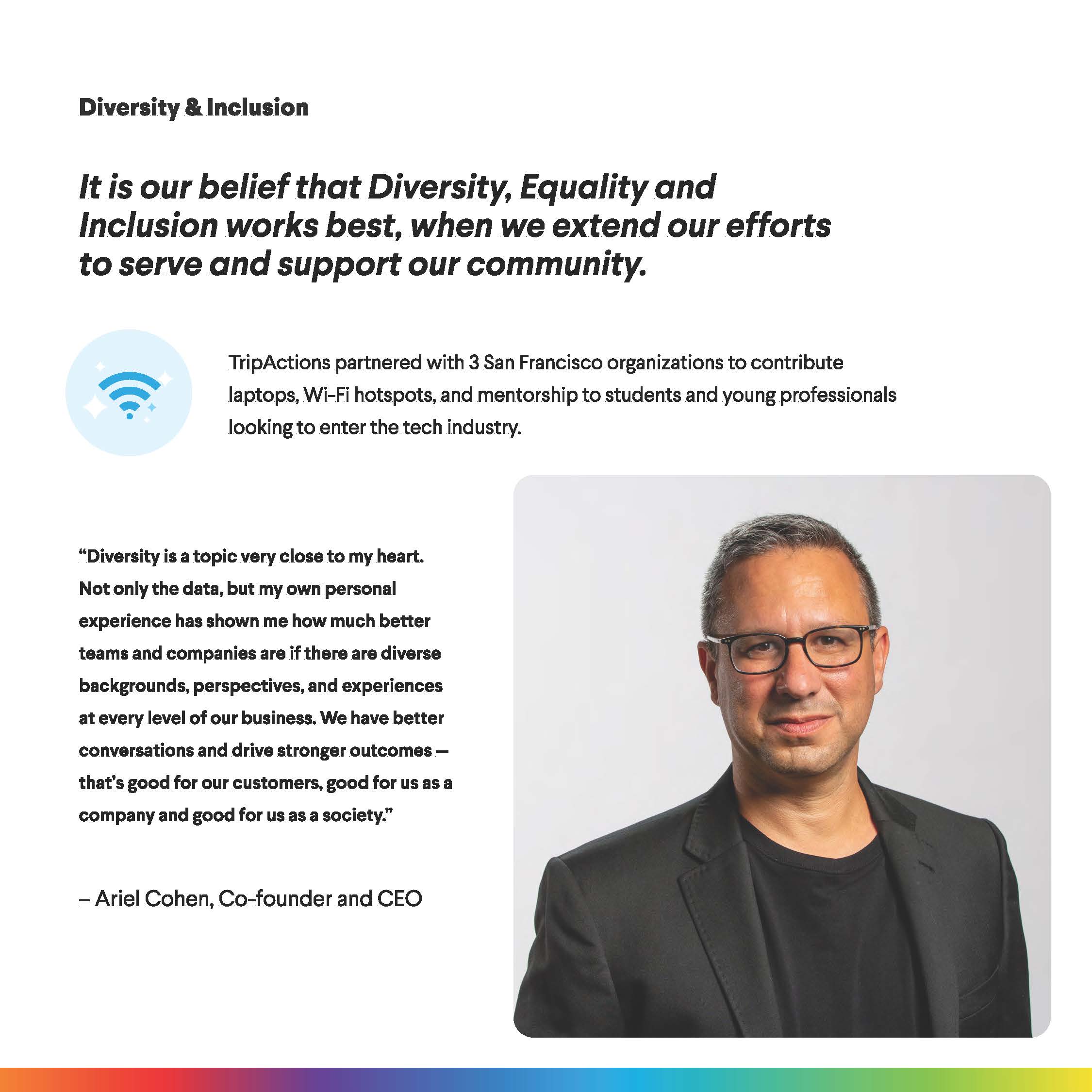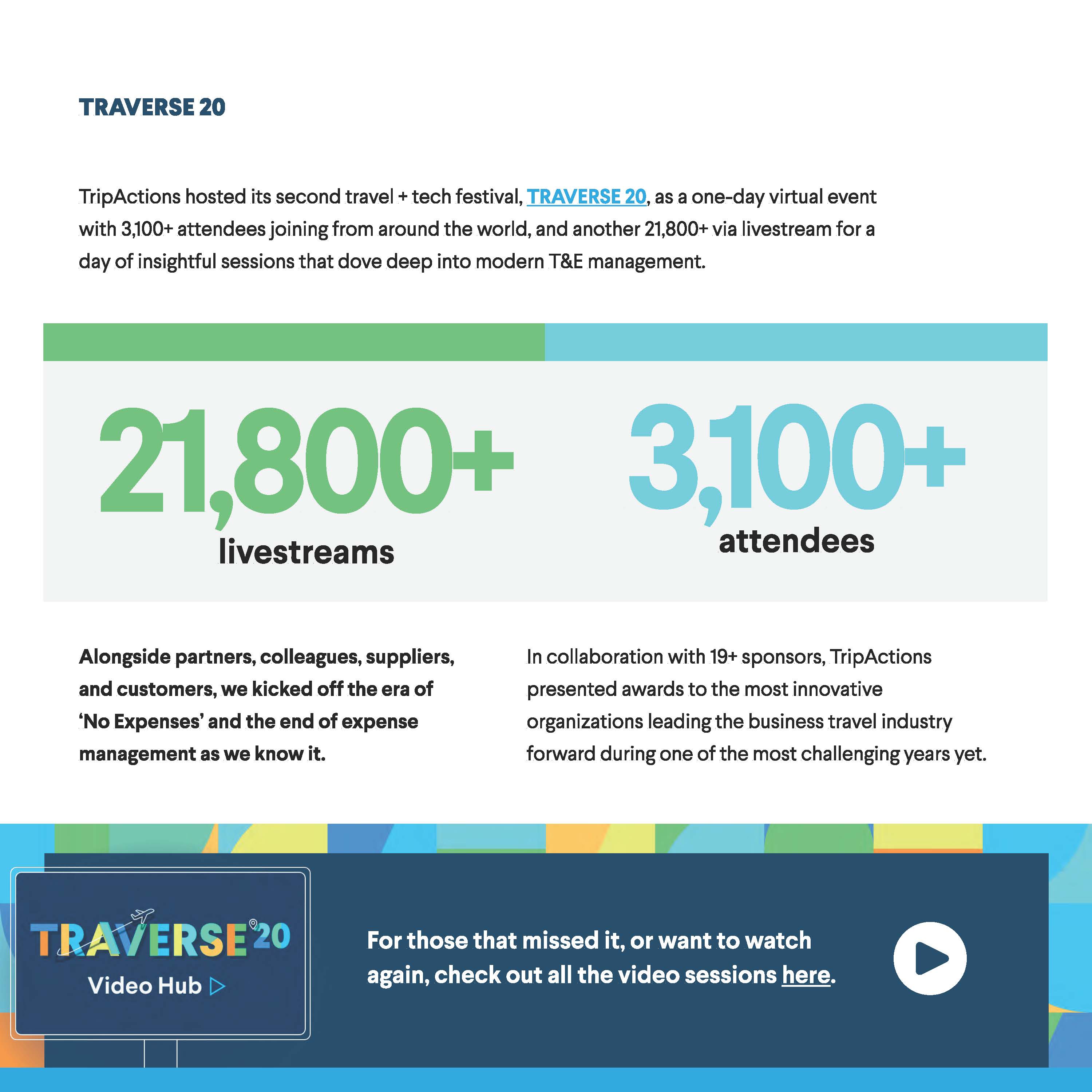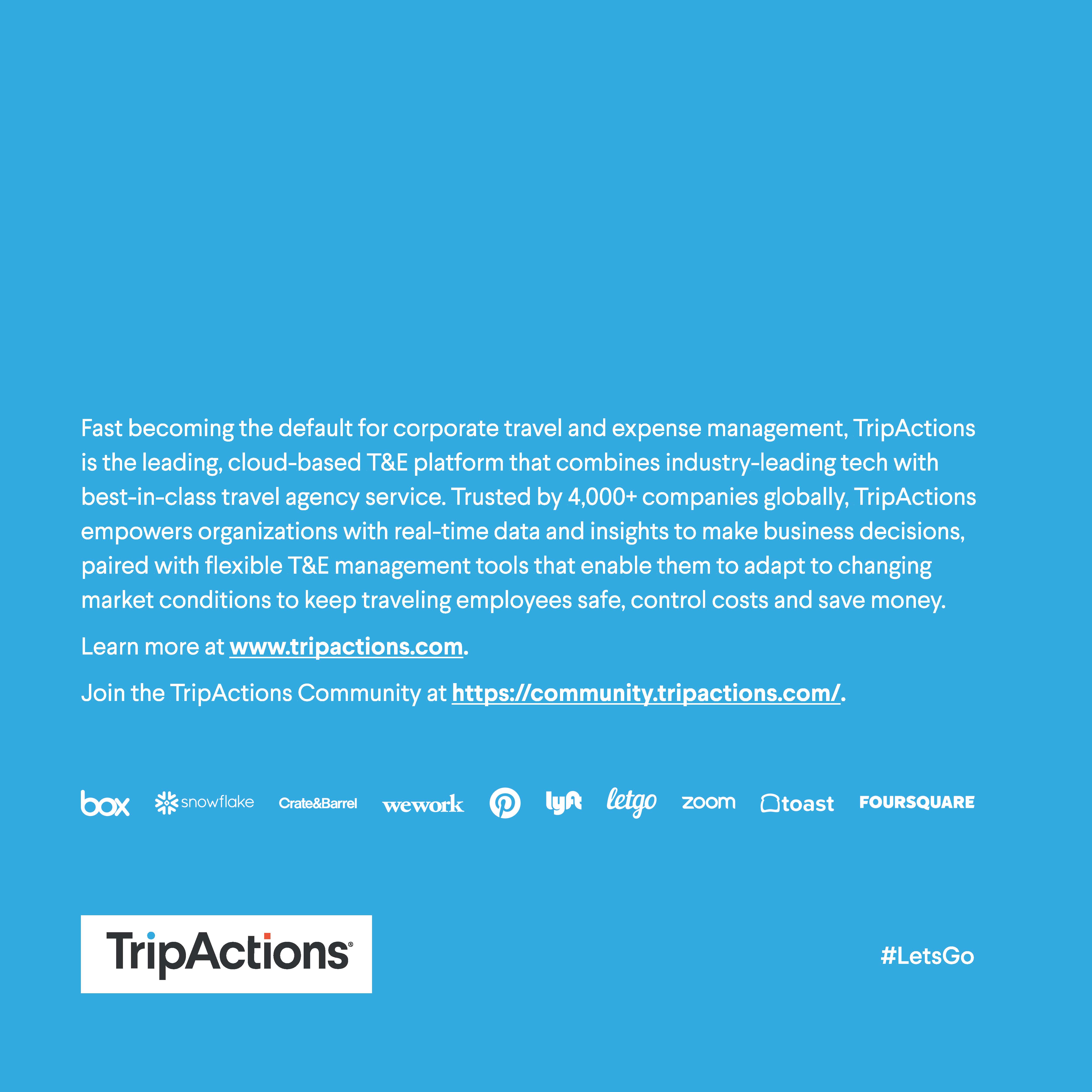 We can't wait to work alongside all of you in the new year!