At a company moving as fast as TripActions, we recognize that it's essential that we keep aligned and exchange knowledge and ideas. We are always passionate believers in the power of face-to-face connections--for our customers as well as ourselves. They are the foundation of strong relationships and ongoing collaboration with teammates, prospects, clients, partners — everyone. So as you can imagine, we made sure we got the most out of our annual global sales kickoff meeting in San Francisco this past week.
At SKO, TripActioners from around the world gathered to prep for the best year yet. With a team that's growing as fast as ours is — we grew from 370 to more than 1,000 employees last year— we recognize that an event like this is essential to maintaining our focus.
The #1 message of the two-day event? It's all about the users. When you focus on the individuals who are using the solution every day, the rest (visibility, cost control) will follow.
Check out some highlights: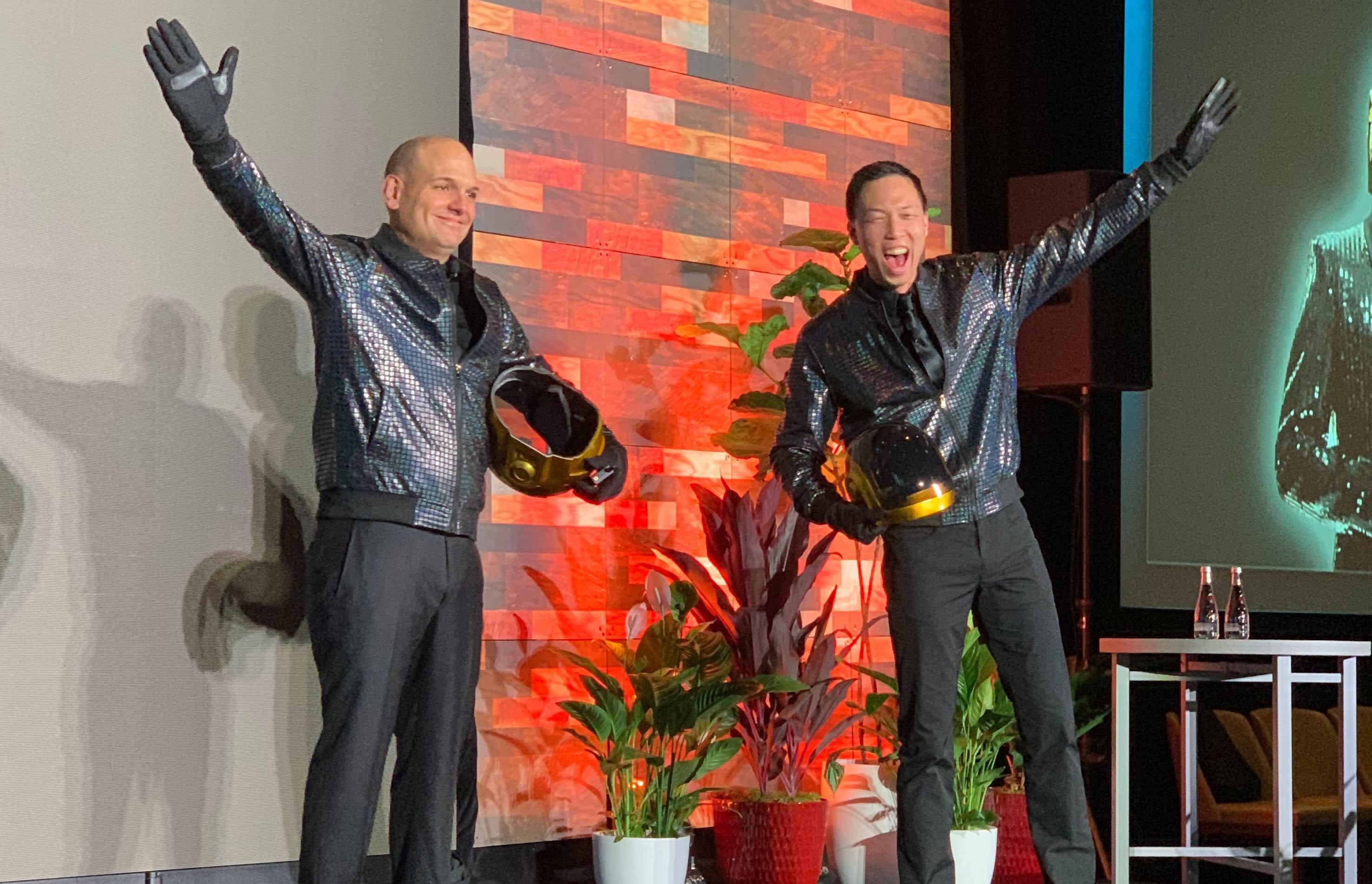 CRO Carlos Delatorre and EVP of Sales Rich Liu opened the event in full Daft Punk regalia.
CMO Meagen Eisenberg shared the history and evolution of business travel for those who are new to the industry.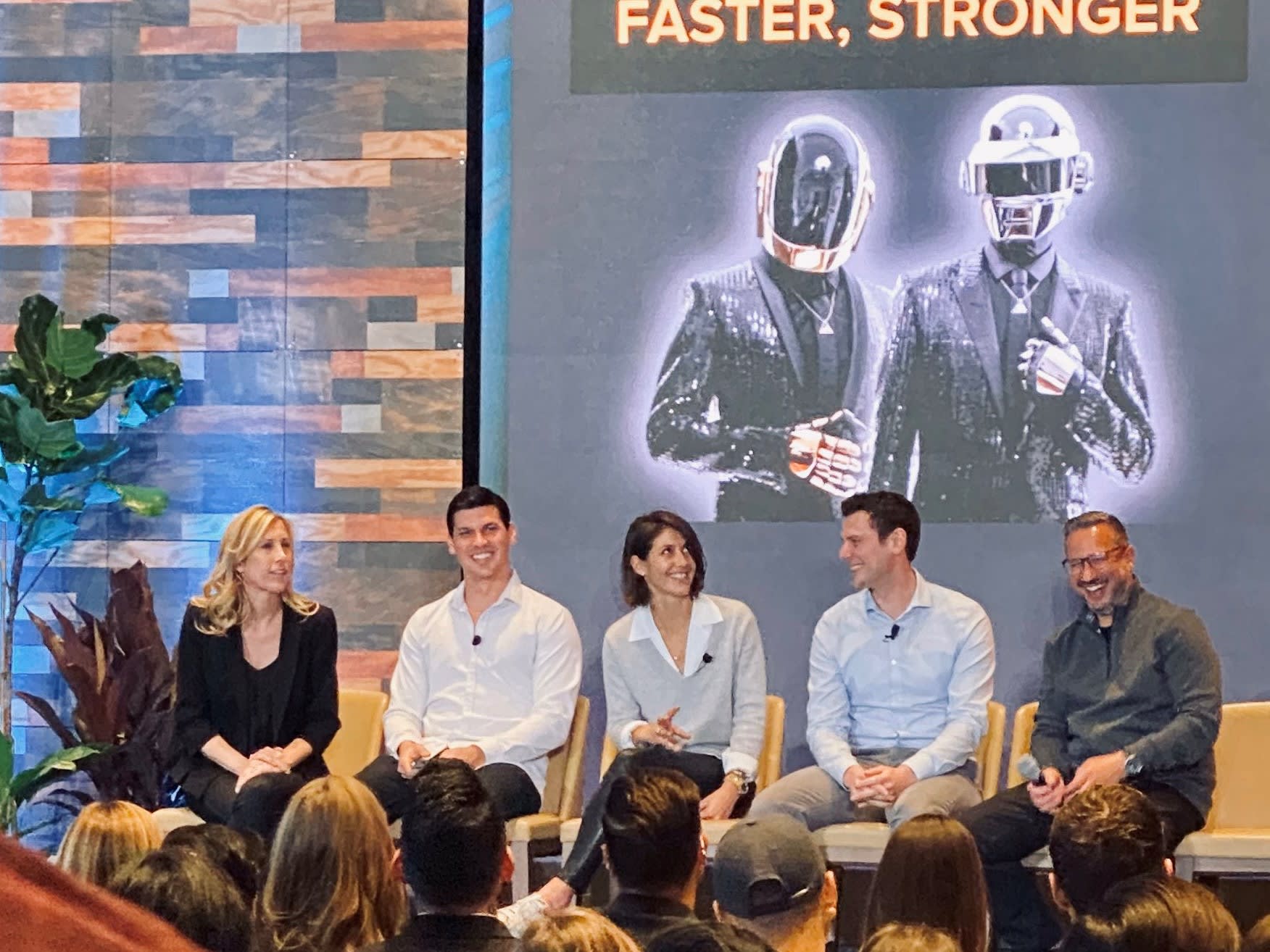 Members of the TripActions executive team opened up to questions from all in a casual Q&A session.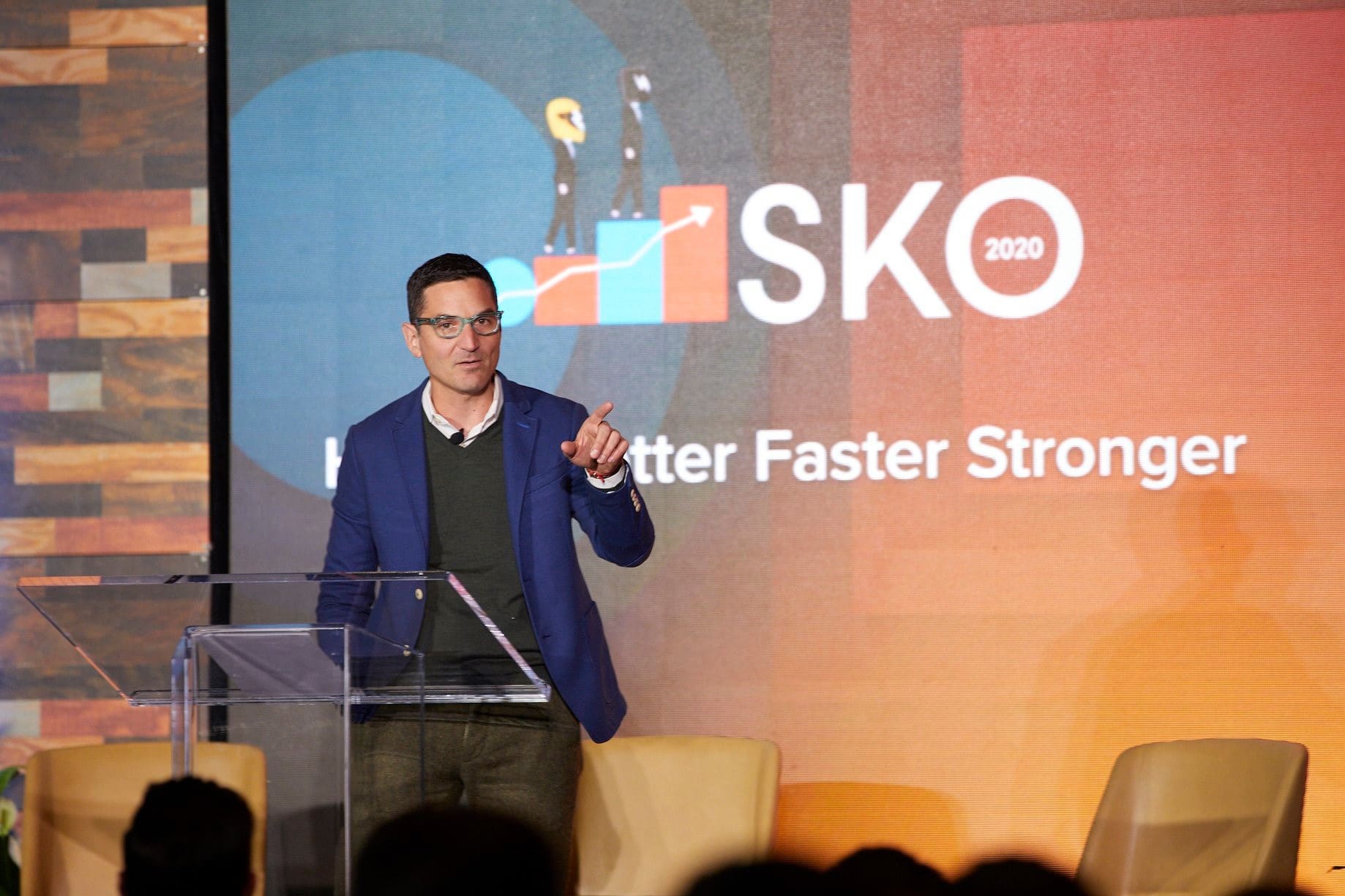 Guy Raz, host of the NPR show How I Built This, shared seven lessons learned from many years of interviewing leaders and entrepreneurs of all kinds who have built successful products and companies. Lessons spanned storytelling to creativity to great leadership—and he was funny to boot.
That evening included a celebration at nearby Devil's Canyon Brewery, with multiple food trucks, neon disco cornhole games, fresh-made donuts, and... Winner's Club! More than a couple dozen members from our SDR, commercial, mid-market, and enterprise sales teams were rewarded for their 2019 success with a trip to Cabo San Lucas at the beautiful Nobu Hotel.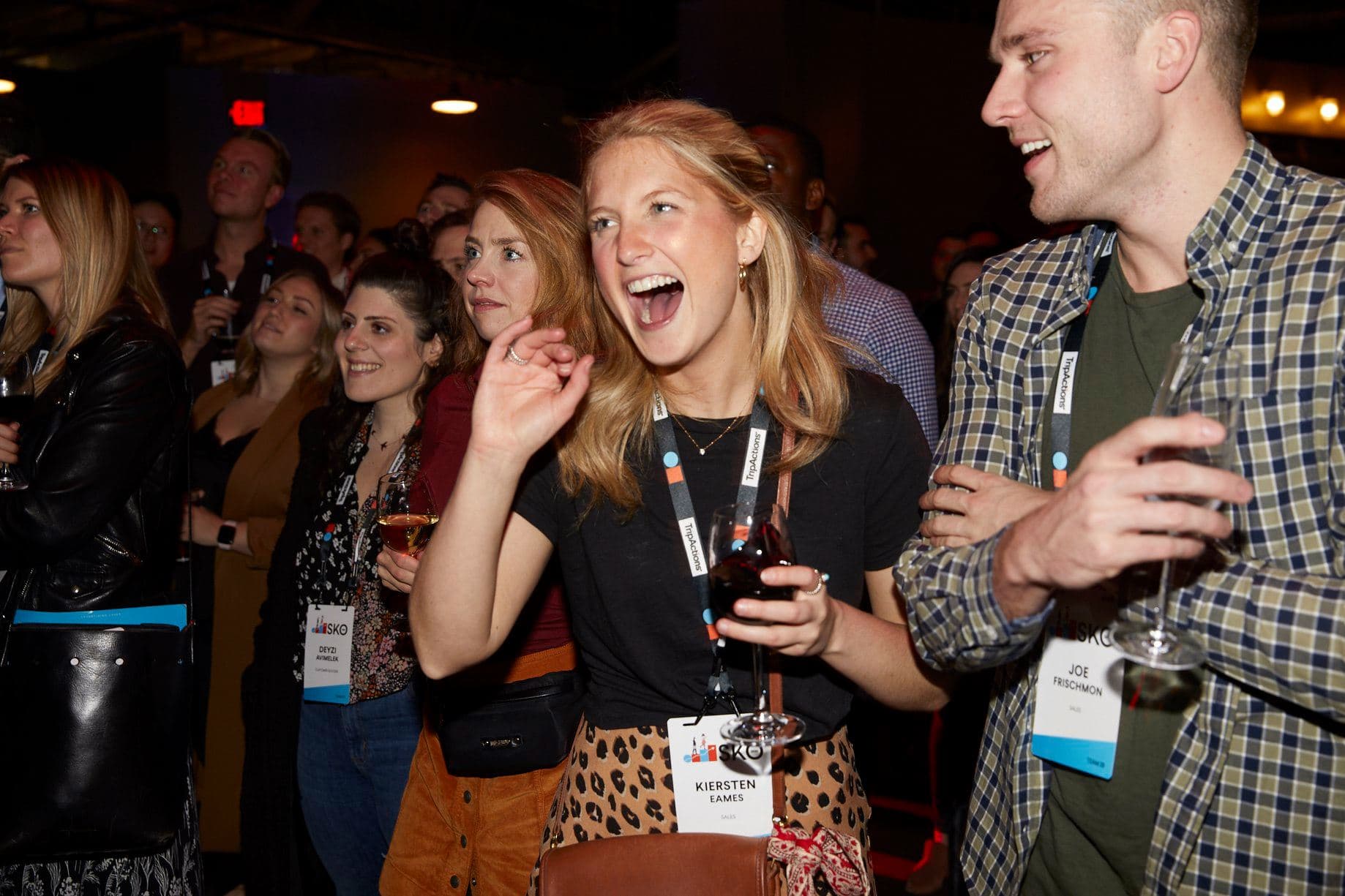 Check out more photos of this amazing event in the SKO event Facebook album. Day Two of SKO included in-depth training, relationship-building approaches, and face-to-face practice in breakout groups — all geared toward empowering the team to support even more growth and new customers worldwide in the coming year.
If working at an organization that's disrupting and modernizing the world of business travel is interesting to you — and if you want to be the part of a team that's going places—check out our careers listings. Let's go.