Designed for the Enterprise to safely drive traveler satisfaction and productivity while improving T&E cost, efficiency and compliance
The unique events of today call for organizations to be agile, flexible and focused on employee safety while saving money. However, many enterprise leaders found their organizations unprepared for COVID-19 as a result of the limitations of their antiquated, legacy travel management company (TMC). They recognize the mission-critical importance of working with a trusted T&E partner who delivers real-time data and insights, paired with flexible, scalable travel and expense management technology—all to protect travelers and control costs on their path to business and economic recovery. As a result, more enterprises are making the switch to modern T&E management with TripActions Enterprise Edition.
"TripActions Enterprise Edition offers robust capabilities previously only available to enterprises by stitching together multiple, disparate legacy technologies," noted Ariel Cohen, co-founder & CEO, TripActions. "With TripActions Enterprise Edition, CFOs and travel leaders no longer have to compromise between cost control and traveler safety. They can boost traveler satisfaction and productivity, drive safety and compliance, and make their T&E program efficient and cost-effective with modern enterprise T&E management from TripActions."
"With its cloud-based infrastructure, scalable technology and leading business continuity and duty of care features, TripActions is the right T&E platform for today's enterprise," said Andrew Davis, Chief Human Resources and Inclusion Officer at Lennar. "TripActions provides the technology, expertise and partnership we need to deliver a world-class corporate T&E program that empowers all of our Associates to achieve our business objectives."
With the ability to quickly adapt to current events, rapidly innovate and scale to meet enterprise needs, TripActions serves 4,000+ corporate customers ranging from small to large and complex global businesses. TripActions customers empower their travelers to build relationships, close deals and drive growth all around the world in places like Amsterdam, Dubai, London, New York, Singapore, Sydney and Tokyo.
"TripActions is the only complete, end-to-end T&E management solution for the enterprise with the best online booking tool, global TMC and payments and expense solution in one platform," said Judy Payne, Director of Meetings and Travel, GameStop. "TripActions scales with our business to give us the tools and data we need to deliver a robust, global T&E program that protects our traveling employees while saving us money."
As the leading cloud-based travel and expense management platform, TripActions Enterprise Edition delivers:
An intuitive, personalized AI-powered booking and payments experience across web and mobile
An unrivaled marketplace offering robust inventory through multiple points of sale and diversified sourcing via GDS, new distribution capability, consumer and low-cost carrier channels
Dedicated, global in-house travel agents delivering 24/7/365 localized support
Enterprise-grade infrastructure, security and compliance
Integrations with leading Enterprise SSO, HRIS, calendar and other systems
Strategic consulting services offering T&E program and policy design, optimization and support
Duty of care and traveler safety features built in house, and with connections to ISOS and WorldAware ®
Powerful cost savings tools like automated reshopping, traveler incentives, and automated unused tickets and waivers
A transparent pricing model to avoid legacy model surprise service charges and hidden fees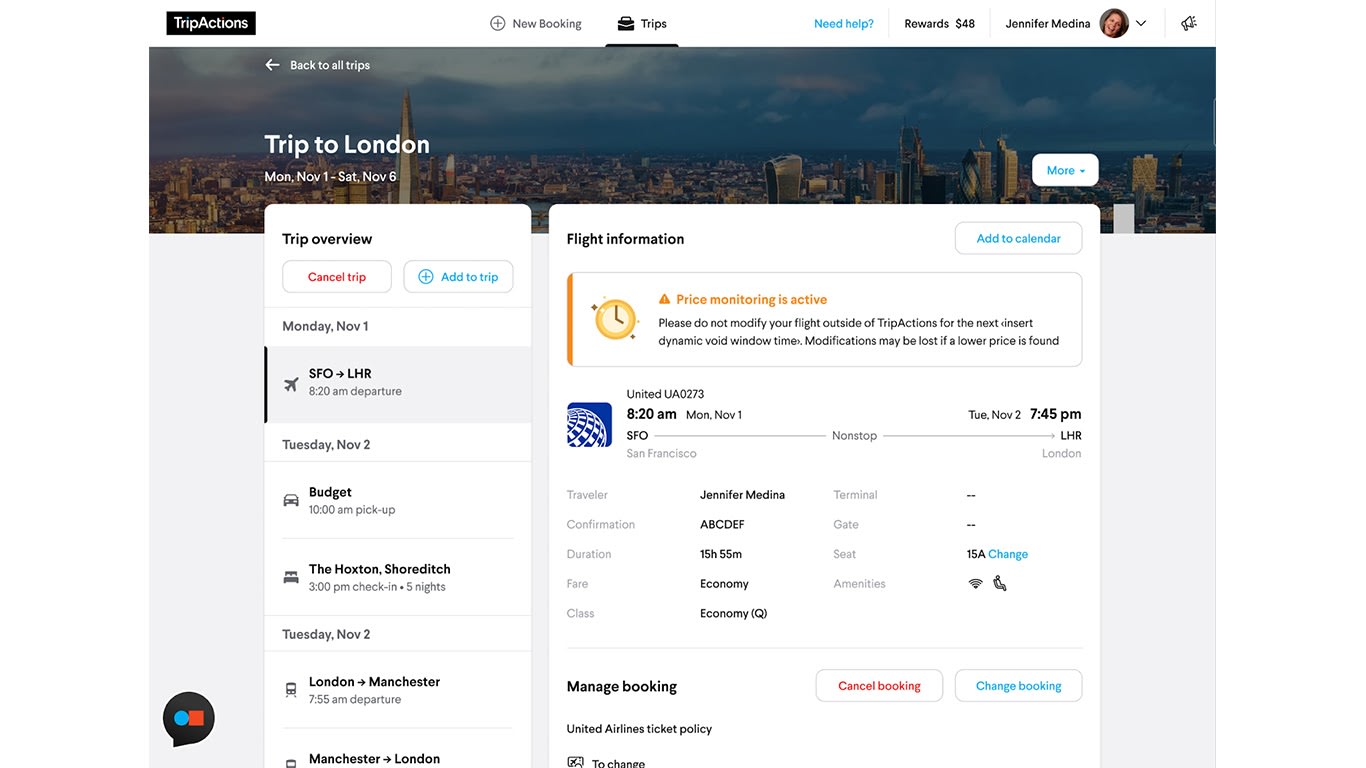 Automated reshopping ensures organizations get the best price for their booked travel.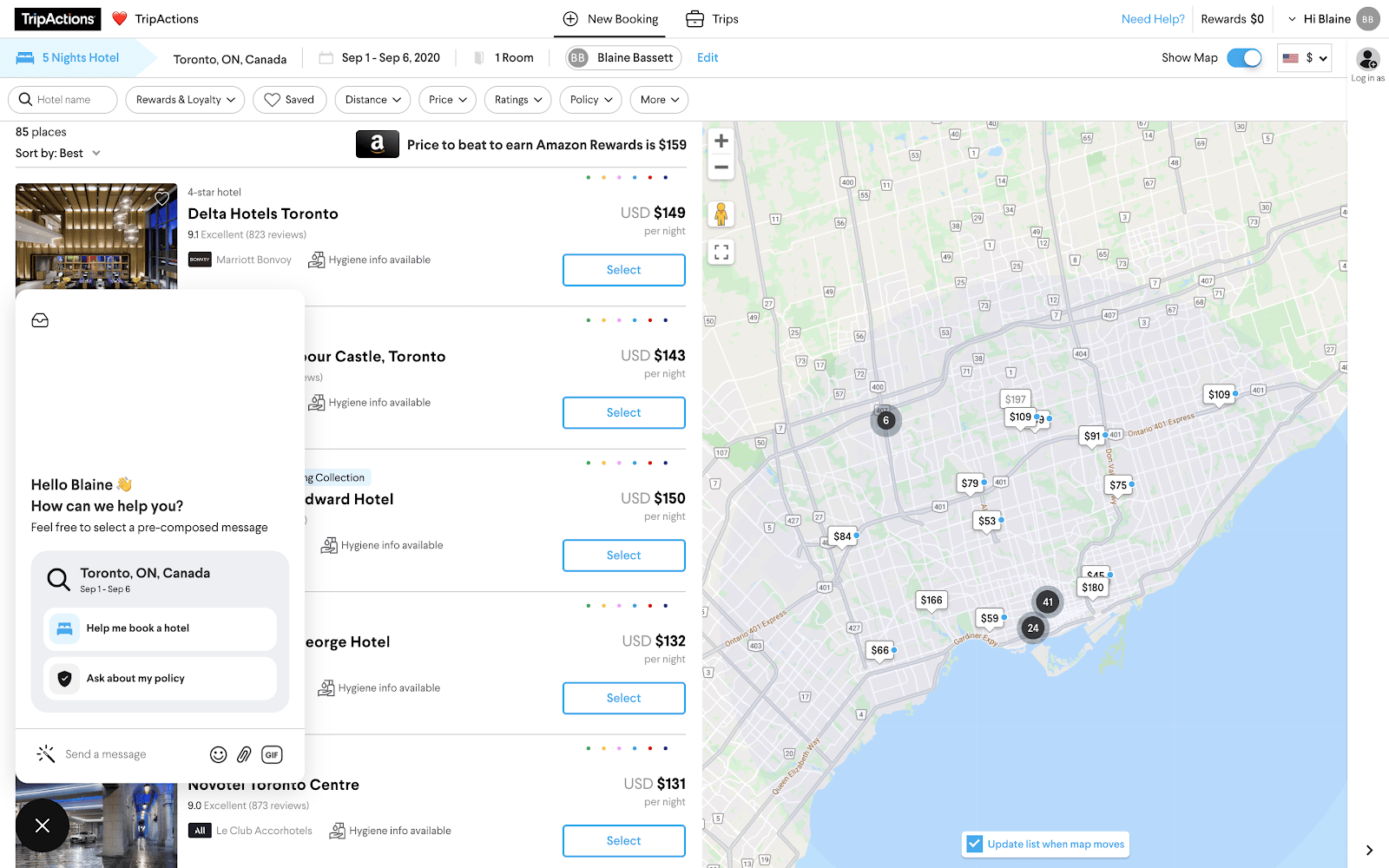 TripActions' proprietary backend technology, TravelXen, gives its in-house travel agents the contextual information they need to serve travelers quickly and efficiently so travelers can focus on where they're going rather than the process of getting there.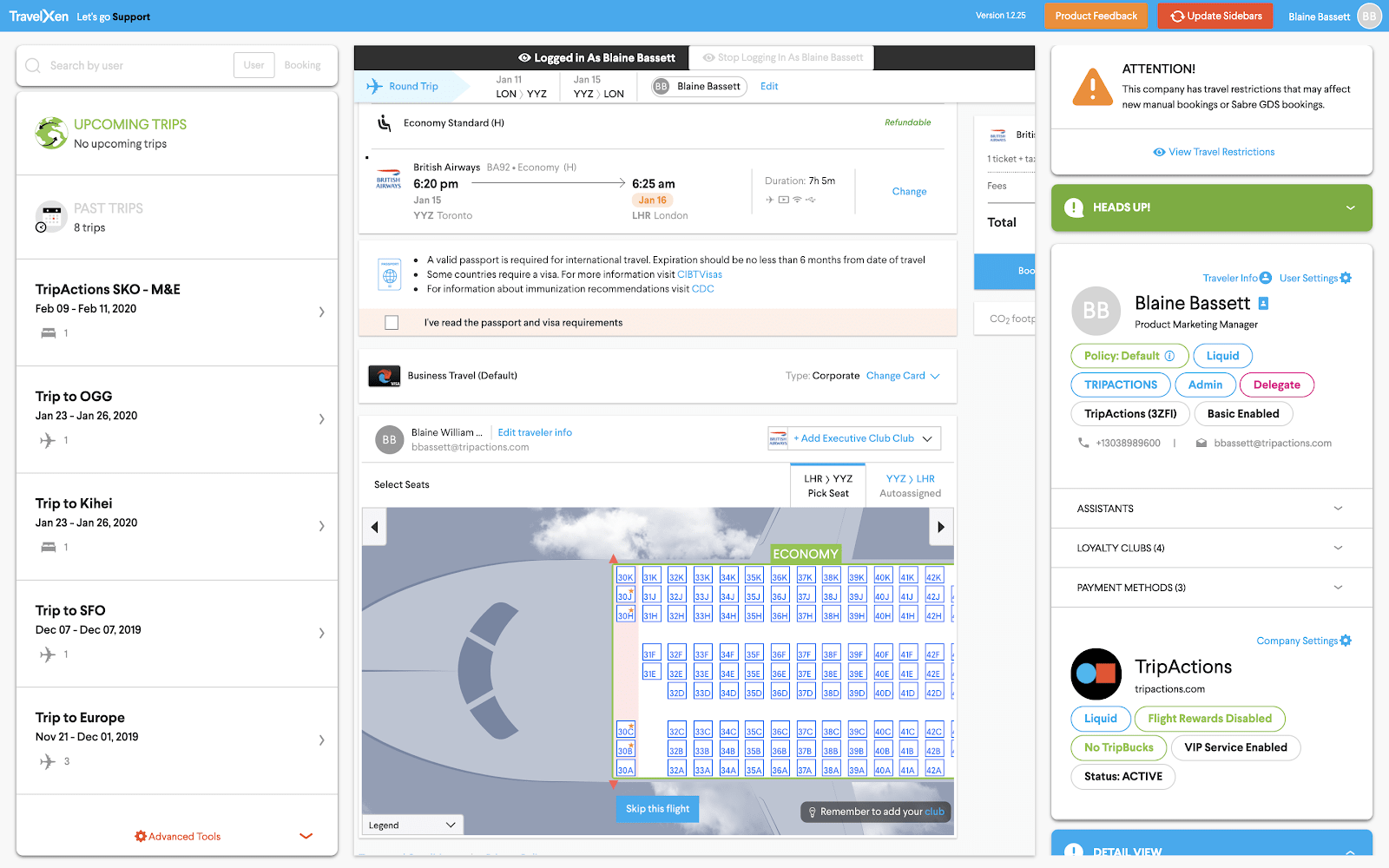 In-app chat (plus phone and email) puts TripActions' expert global travel agents right at the fingertips of travelers whenever needed and no matter where their itineraries take them -- all included at no additional cost.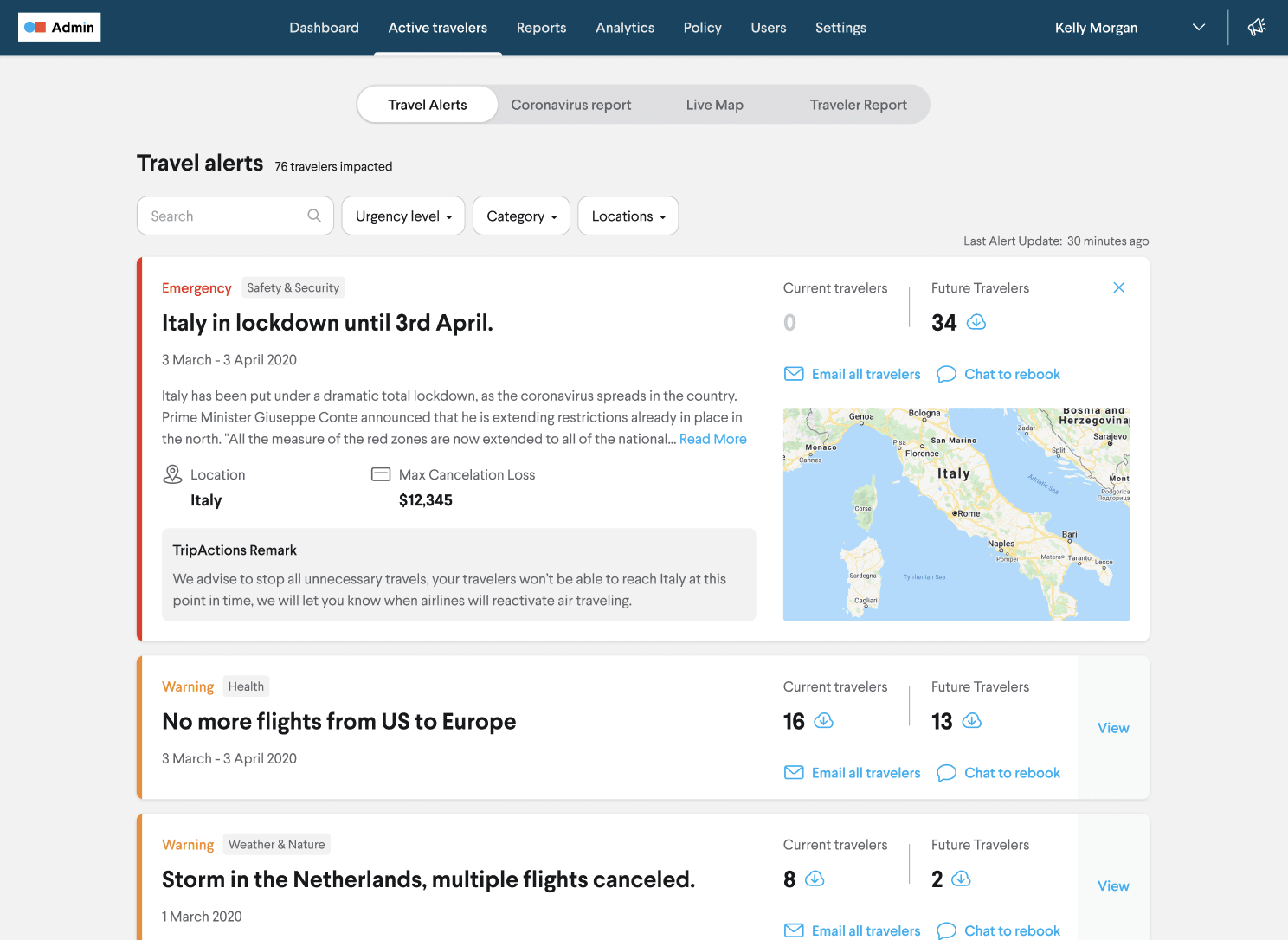 TripActions delivers real-time data to travel managers to be able to effectively manage their travel programs and adjust travel policy based on rapidly evolving conditions, whether caused by natural disaster, political unrest or global health crises like coronavirus.
TripActions Enterprise Edition is available today for organizations looking to improve traveler satisfaction and productivity, drive safety and compliance, and make their T&E program efficient and cost effective—all to deliver a robust global corporate travel program. To learn why nearly 500 companies have switched to TripActions since the onset of COVID-19, watch the video below, register for the Modern T&E for Business Recovery webinar or attend TRAVERSE 20, the virtual travel and expense summit.
WorldAware is a registered trademark owned by WorldAware, Inc.