When it comes to business travel, cleanliness and sanitation are now critical to the decisions around getting back on the road and in the skies. Like many airlines, United is developing new practices. Last week, the Curb to Cabin Tour showcased the cleaning and sanitation standards that United Airlines employees are practicing, and providing to travelers to help build back confidence in travel. Here's a report on what we found at San Francisco International Airport (SFO).
To start, all United employees go through a daily temperature check. They have special areas right in the front check-in area where they wait in line, walk up to a camera sitting on a desk and get scanned to find out immediately if they have an elevated body temperature. If an employee's body temperature is too high, they do another quick scan to verify the results. All employees with high temperatures are immediately sent to a facility to receive a COVID-19 test that returns results in only 30 minutes.
After hearing this, I was secretly hoping for an elevated body temperature, so they'd whisk me away to get one of their instant tests done, providing me with reassurance of my continued health. But alas, my body temperature checked out within the norm.
At all front desk ticket counters, there are new plastic panels between the agent and passengers made from recycled airplane windows.
Self-service check-in screens have been intermittently blocked off to maintain distance between people checking in.
Pro tip:
Look for the touchless self check-in screens available at many airports.
Going through TSA checkpoints safely is largely dependent on other people being conscientious of social distancing. However, guidance is provided in the form of dots laid out everywhere, along with signs encouraging smart spacing. TSA has even begun asking passengers to hold up their IDs and tickets, and they heavily promote using ticket apps to remain contactless, as they did even before the pandemic.
Understandably, most safety processes are maintained and provided by the airport, but airlines have added extra hand sanitizers at their desks, and for employees as well.
United has actually begun opening up their lounge (in SFO)….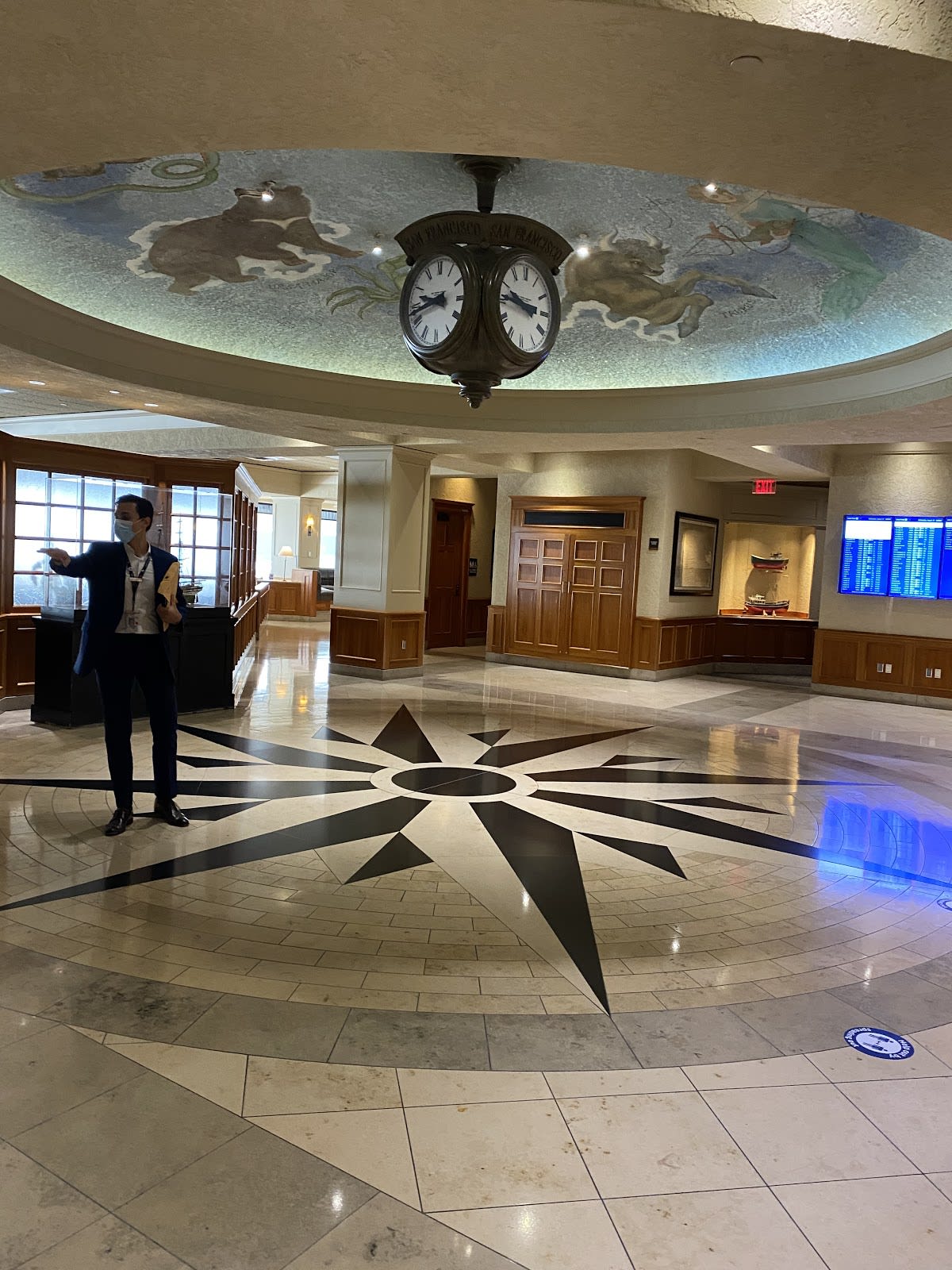 The lounges don't offer any food or beverage services yet, but they do have these takeaway bags of snacks.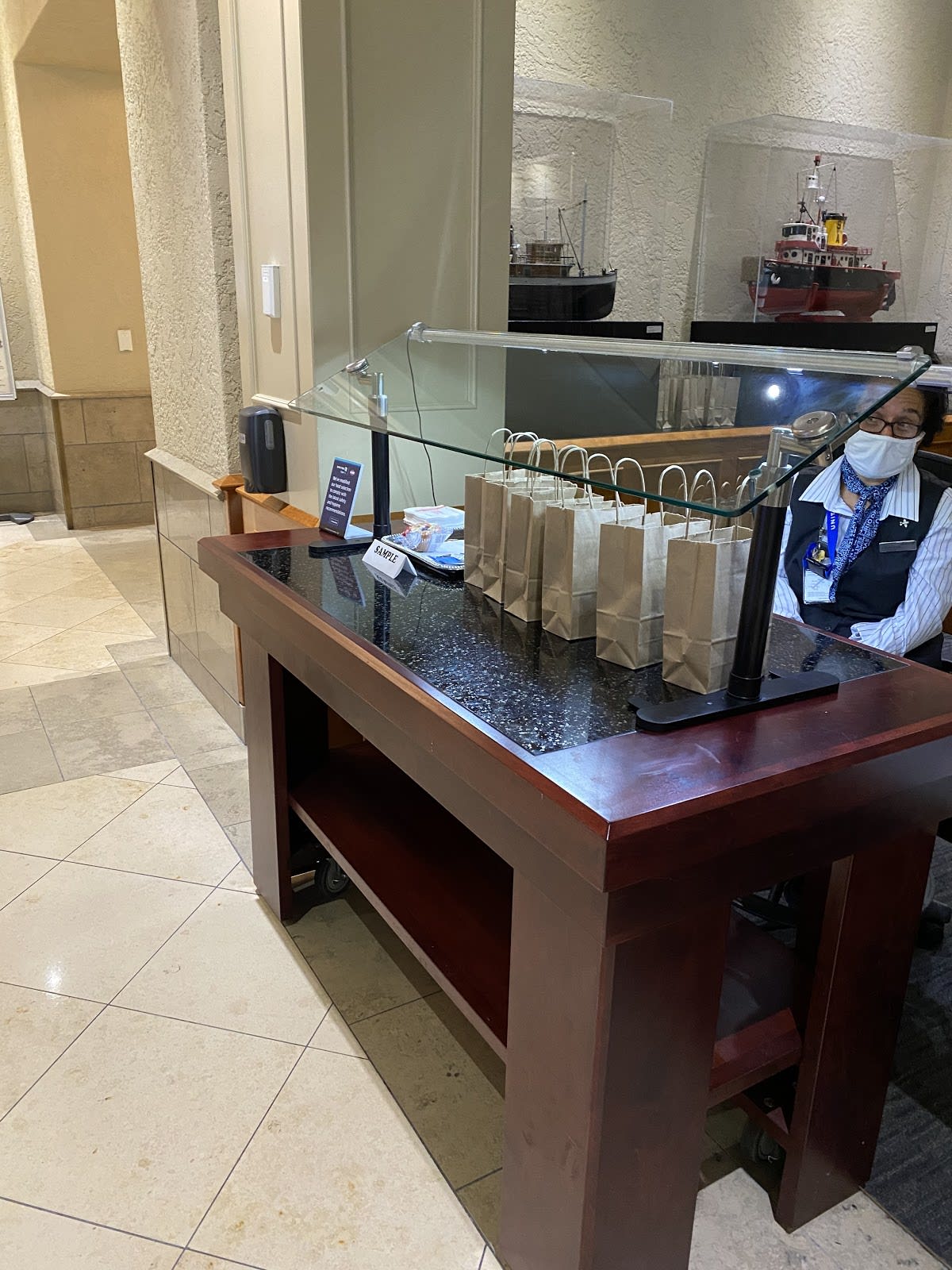 When it comes to sanitizing the plane, United does "electrostatic spraying," a new technology for disinfection. This Ghostbuster-like device sprays out disinfectant that finds and clings to every surface--top, bottom or side.
While at the gate, the air is left on so it continues to cycle through their HEPA filter system. They also pump in extra air from outside, as well. HEPA filters, those things we've all been hearing about, remove 99.97% of air particles (which is highly effective against COVID-19 sized particles).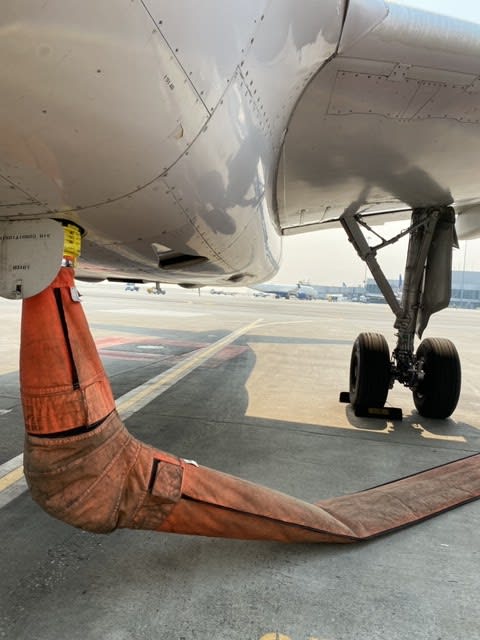 This is what a HEPA filter actually looks like.
Only two of these are necessary for each plane -- one on each side -- and are capable of fully recycling the air in a cabin every three to five minutes. These filters used to be replaced about every six months, but now they're replaced every three months.
Pro tips:
Turn on your overhead vent, and use your neighbor's if you can. This air comes directly from the filters.
Dress warm so you don't freeze with the extra cooling.
And if you were wondering, no, that's not a bottle of Vodka next to the filter in the photo above. It's hand sanitizer that United Airlines employees make and bottle themselves.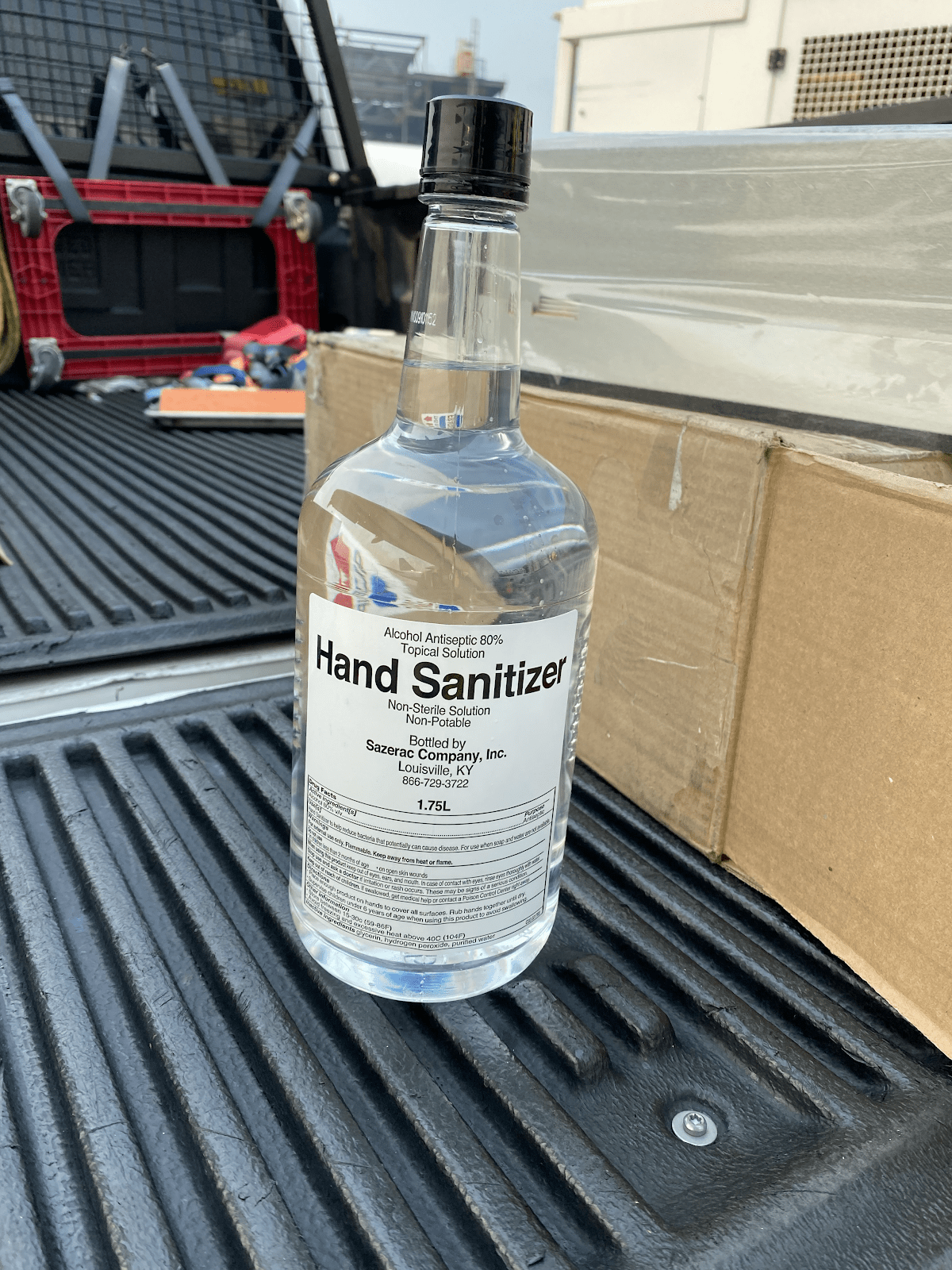 Not only that, but United is making their own masks.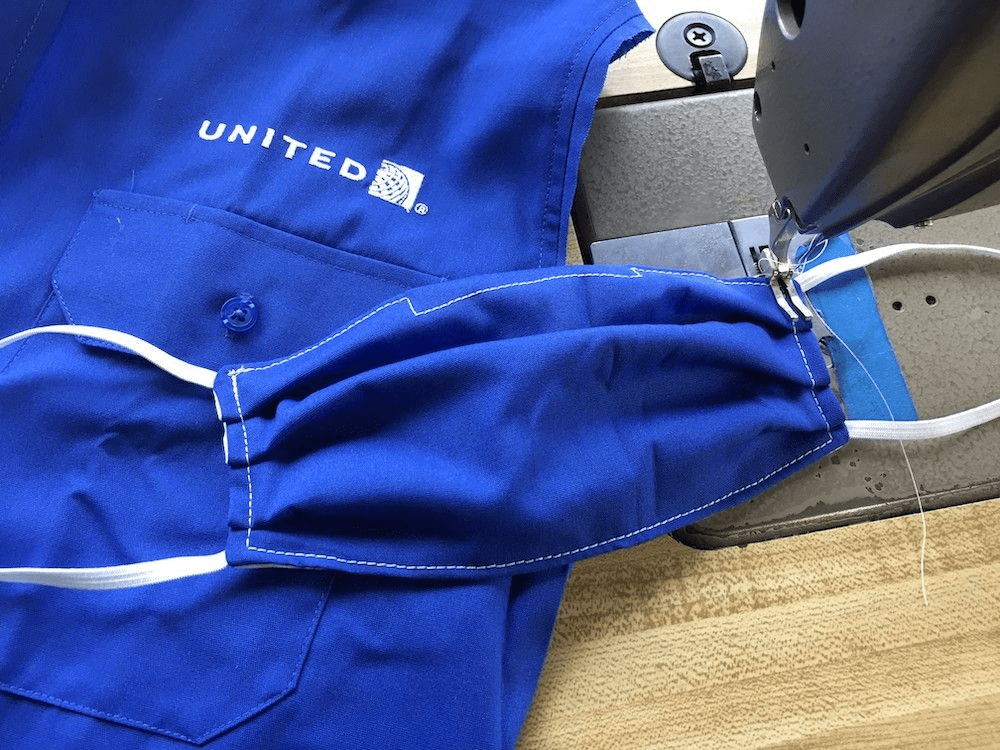 The same United employees who stitch seats and uniforms, have taken all the old United uniforms and have been turning them into masks for employees.
All airlines require masks to be worn at all times, and NO MASKS WITH FILTERS are allowed.
Pro tip:
If you need a mask, want to replace a single-use medical mask, or have a mask with a FILTER, just ask any front desk or gate agent -- they have extra on hand.
When entering the plane, United is boarding many aircraft from back to front, and they offer a small plastic bag with a water bottle, snacks and sanitizing wipes when you board.
Along with being required to keep masks on at all times, it is encouraged to not get out of your seat unless necessary, and to limit service requests (hence the prepackaged water and snacks).
Pro tip:
If possible, wait to board and deboard the plane until the end (or there is a clear opening). You won't be fighting for overhead storage, and you don't want to crowd in the aisles.
In short, ample and sensible precautions are now in place, designed to empower travelers to be responsible and conscientious when making the decision to fly again. And all of us at TripActions are here to help you when you are ready to travel again.
Blog written by Bill Pursell, Supplier Marketing Manager, TripActions