Office Guides, a new offering from TripActions, provides a platform to help traveling employees navigate the return to in-person work.
With the rise of hybrid and remote work models, coming to the office can be disorienting, especially as many employees visit headquarters or satellite offices for the first time with unfamiliarity around location, protocol for entry, nearby accommodations—and even the best place to grab a bite.
Legacy T&E solutions often force companies to leverage shared documents or internal wikis to house office information. Those resources can be difficult to locate, incomplete, or not up to date, creating a disjointed and confusing experience. Office Guides addresses those pain points.
"Office Guides is yet another example showing how TripActions is tech-forward, cutting-edge, and disrupting the industry. It's easy, it's intuitive, and that it can be accessed by the user in the app is amazing," said Lisa Mackay, T&E Program Manager, Datto.
Simplify Trip Planning
Office Guides presents travelers with a centralized source of information to facilitate a smoother trip experience. By providing AI-driven recommendations—such as preferred arrival airports or accommodations—directly in the TripActions app, companies and program administrators can help employees seamlessly complete their booking process.
Lists of relevant airports and hotels are auto-populated in each guide for ease of use, and admins are empowered to recommend specific hotels via the preferred hotel badging already configured in TripActions. That way, travelers can confidently make the safest and best booking choices.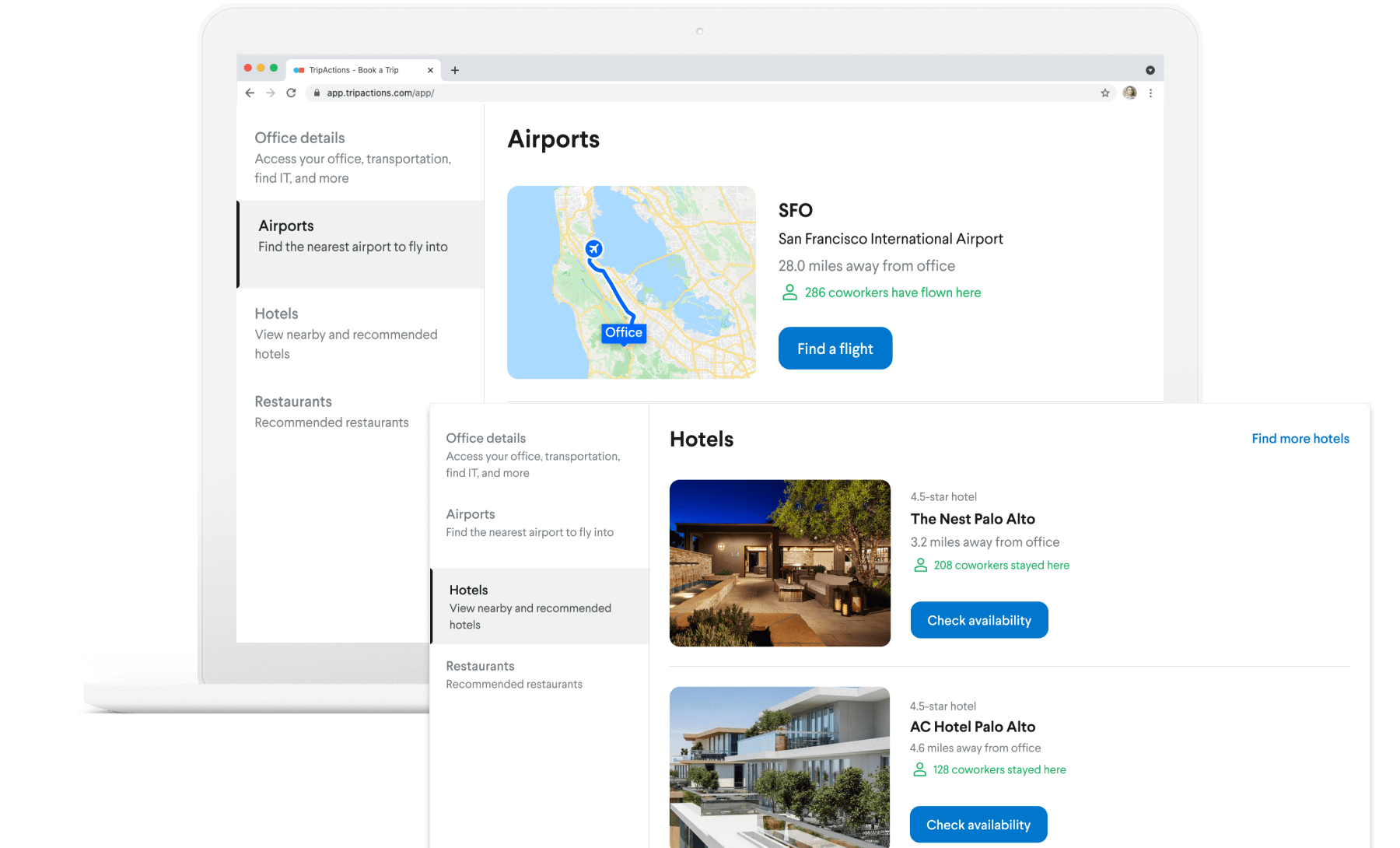 Improve On-Trip Experiences
Gone are the days of struggling to locate the office, finding conference rooms, and tracking down key office contacts. Office Guides can be viewed on mobile devices, enabling travelers to access pertinent office-specific details on-the-go.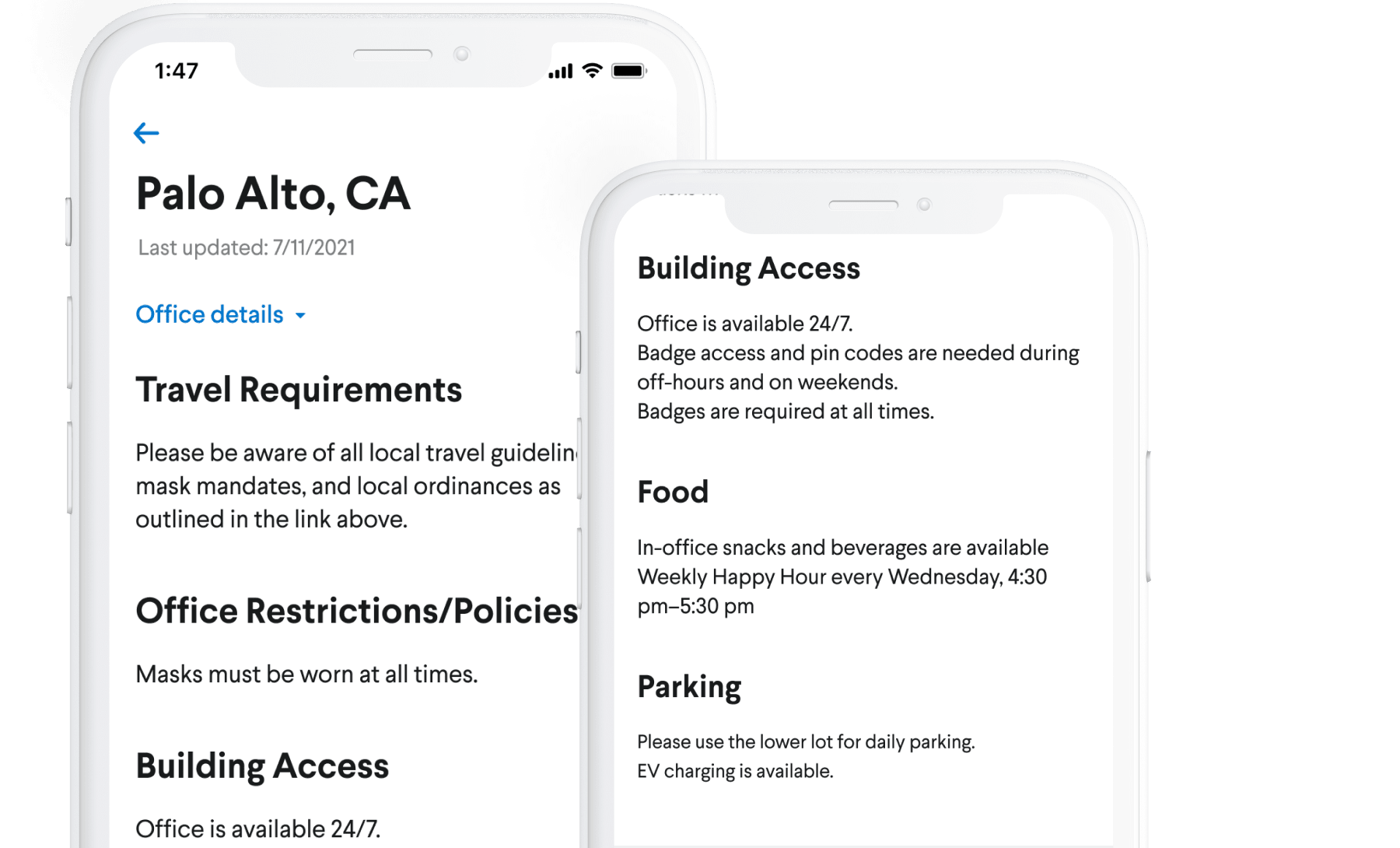 Save Time
Guides serve as a scalable way to address frequently asked questions, which eliminates the need for admins or hosts to repeatedly answer questions or send out the same resources.
Office Guides are an opt-in feature that admins can toggle, and the resources can be limited to offices with frequent visitors. The ability to switch on Guides on a per-office basis also enables content creation at a pace in line with admin interest.
For companies with existing systems or internal wiki pages, Office Guides complement those systems by enabling links to external resources. By keeping sensitive or frequently updated information out of the office guide but accessible through a link, travelers are able to access resources while not creating an additional administrative burden.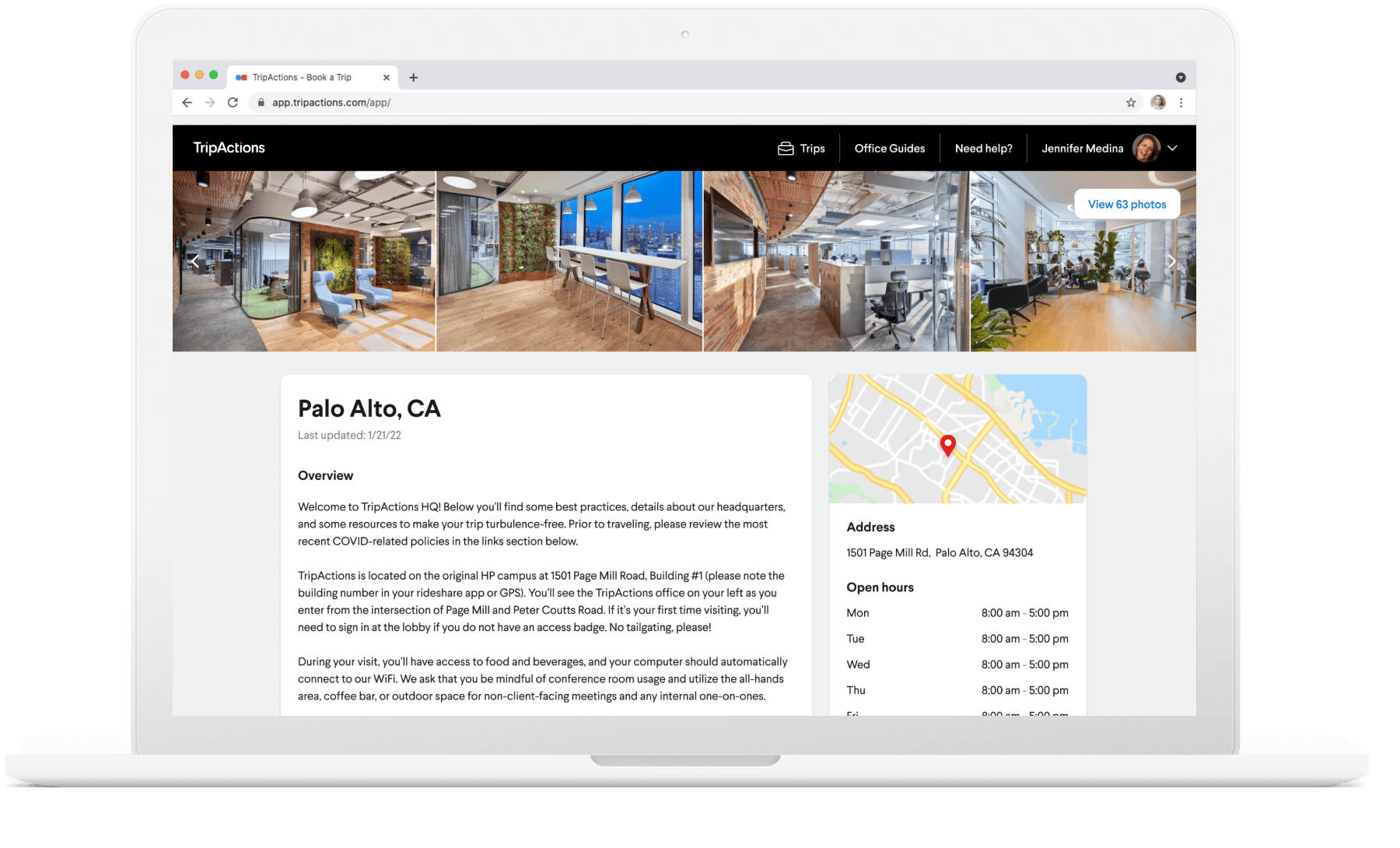 Learn more about the TripActions Office Guides feature here.