Driving traveler adoption can often be a challenge. When employees don't like or trust their corporate travel solution, they look to other methods — whether that's driven by a bad user experience or lack of inventory.
At TripActions, we're dedicated to putting the user first and creating an end-to-end corporate travel management platform that employees love. One way we're doing this is through consistently enhancing our inventory offering to provide an unrivaled choice and a more personalized experience for every user.
That's why we're excited to announce that customers can now add Priority Boarding to bookings with Aer Lingus, Wizz Air, and RyanAir.
How it Works
When booking flights with these airlines via the TripActions platform, users will now see the option to add Priority Boarding on the checkout page as an add-on. The prices displayed for our customers and their employees will be the same as what the airlines offer themselves.
Should a traveler proceed to book without priority boarding, priority boarding cannot be added later within TripActions self-service after checkout has been completed. However, our 24/7 travel agents are on hand to help with inventory changes via chat, phone, or email.
This Aer Lingus, Wizz Air, and RyanAir Priority Boarding add-on is available now for all customers.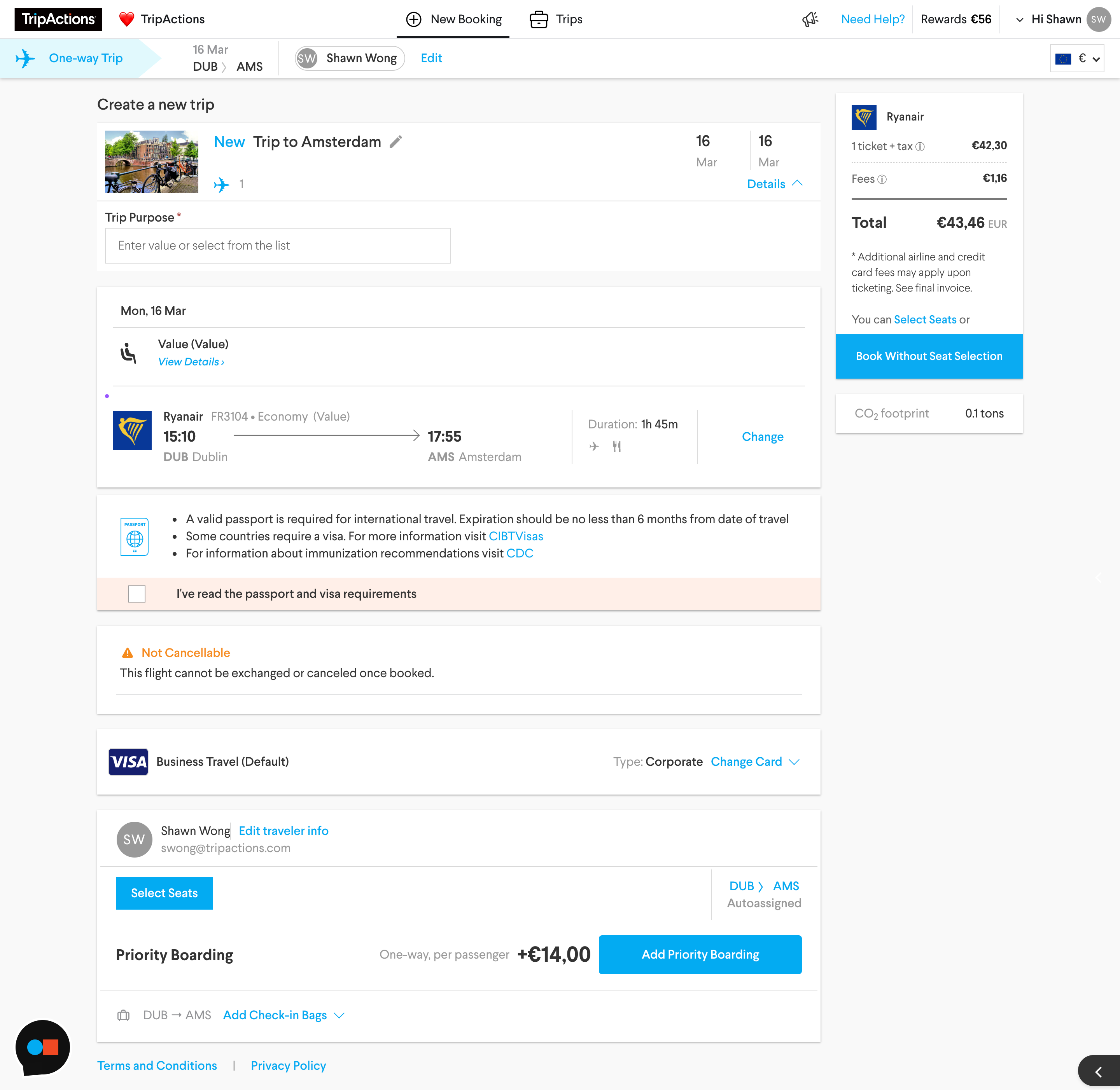 Why Choose Priority Boarding
The low-cost carriers offer Priority Boarding for travelers to improve the quality of their trip through add-ons like additional cabin bags, selecting alternative seats free of charge, and fast track security.
"TripActions is dedicated to working with a variety of channels to maximize choice and provide the best experience in business travel," said Daniel Finkel, Vice President of Booking Experience and Supplier Strategy at TripActions.
Priority Boarding functionality is a welcome enhancement for business travelers; it's designed to save them time, frustration, and make work trips that much better.