Return to blog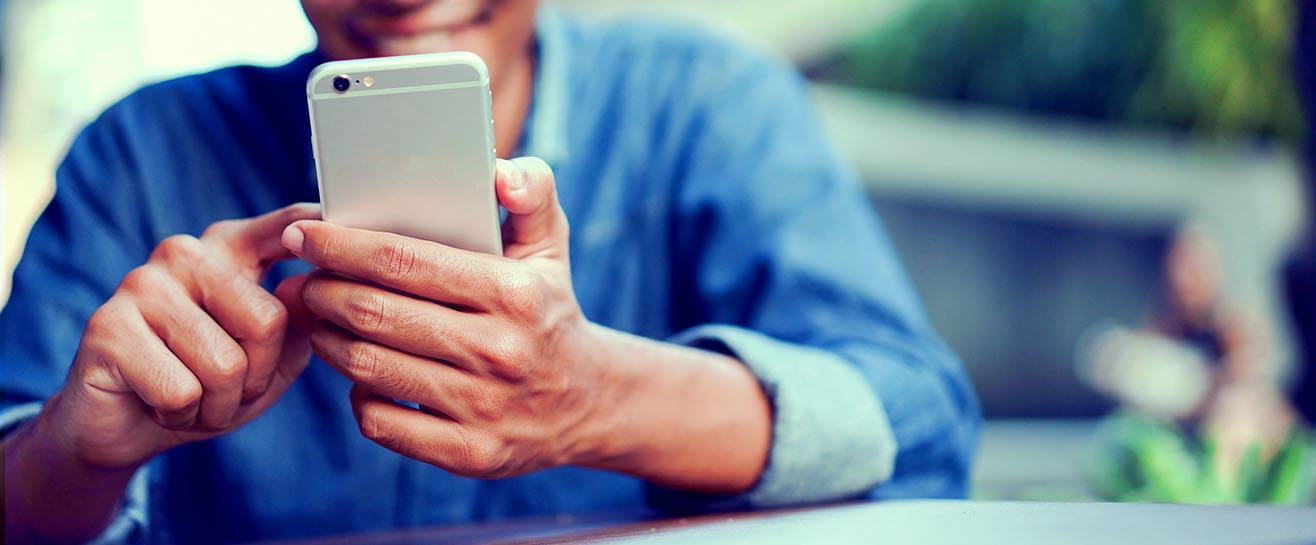 August 30, 2019
The Best of GBTA 2019 in Twenty Tweets
GBTA was just three weeks ago, and we are still thinking about everything we learned there—which is encouraging us (and helping our customers) go more places, both figuratively and literally.
We spend so much of our time with our heads down, working relentlessly to improve our customers' experience and provide the most innovative corporate travel solution possible. But GBTA offered opportunities to connect with our peers and colleagues — to take a step back and look at the larger landscape. This is what makes events like GBTA such a critical part of serving our customers.
That's why we are looking back at GBTA today with the best 20 tweets of the year's largest and most important business travel event.
As 7,000 business travel professionals arrived in Chicago earlier this month, they shared photos, insights, and standout learnings on Twitter. The official #GBTA2019 hashtag generated nearly 500,000 impressions and 6,073 engagements throughout the five-day event.
The event has an impact that is felt throughout the industry far beyond those three days. We wanted to welcome and say goodbye to all participants by keeping TripActions top of mind with installations throughout the Chicago O'Hare Airport.
On my way back from @GlobalBTA, amazing to see @TripActions taking leadership on so many fronts #GBTA2019 #letsgo pic.twitter.com/xdVCWaJeJK

— Ariel (@arielcoco) August 7, 2019
Chicago was a particularly special GBTA host city this year as the event aligned with the official opening of the TripActions Chicago office.
Can't wait to touch down in Chicago this weekend and be part of #GBTA2019 with @TripActions -- Looking forward to all the great sessions, people and events! And I just <3 Chicago.

— Dave Packer (@ThePackerMan) August 2, 2019
The McCormick Center was an ideal venue to host the event with sweeping views of Lake Michigan outside of conference rooms.
Taking a minute to soak in the atmosphere at the McCormick Center. #gbta2019 @BCDTravel pic.twitter.com/xRSO1epe53

— ICHawkeye (@ICHawkeye) August 7, 2019
Attendees took time before and after the event to soak in the incredible landscape and attractions in Chicago.
Countdown to start #gbta2019 attendees team up with @ecpatusa & @americanair #endtrafficking, made possible by american airlines. pic.twitter.com/a0AOiCUJp0

— 🙋🏻‍♀️ (@TaraO) August 4, 2019
Pre dinner drinks @CityWineryCHI @dannykaz10 #GBTA2019 #Chicago pic.twitter.com/wZ6JOPJ5ax

— Kiwi in Barnes (@AlexanderRyll) August 5, 2019
There were incredible installations throughout the conference, but nobody brought the energy (or swag) like TripActions.
Come to @TripActions Booth #3531 & take a photo at our art installation to be eligible for cool prizes! #GBTA2019 @meisenberg pic.twitter.com/0T15a4wtKJ

— Krystine Dinh (@KrystineDinh) August 4, 2019
We have socks! Come to Booth 3531 #GBTA2019 pic.twitter.com/vpafJzV64T

— TripActions (@TripActions) August 6, 2019
We absolutely loved welcoming peers, colleagues and potential new customers to our booth to demo the TripActions product and share some industry love.
Lyft ❤️ TripActions #GBTA2019 #LetsGo pic.twitter.com/8Tz2KUnIBJ

— Meagen Eisenberg (@meisenberg) August 5, 2019
It was a fantastic opportunity for TripActions co-founders Ariel Cohen and Ilan Twig to share everything that the TripActions team is working so hard to achieve and how we plan to continue building the best corporate travel system on the market today.
"5 years from now, everyone will be using TripActions." - Ariel Cohen, CEO and Co-Founder at @TripActions #GBTA2019 pic.twitter.com/3ZgylIinn0

— Cirium (@cirium) August 5, 2019
The moment that @itwig explains AI ML at GBTA and his example... hotdogs , #JianYang #tripactions pic.twitter.com/6N4IAz4oZ2

— Ariel (@arielcoco) August 6, 2019
Growing hospitality company RLH Corporation captures the essence of what makes GBTA such an empowering and important event in the corporate travel world here.
.@GlobalBTA 2019 was a huge success! Our team attended this annual convention in Chicago last week and had a great time developing new connections and building new partnerships. We're looking forward to the event being near our headquarters in Denver next year! #gbta #gbta2019 pic.twitter.com/yG4eNquTOu

— RLH Corporation (@rlhco) August 14, 2019
Women are a driving force in the corporate travel world. TripActions advocate, managing partner at Festival Road, and co-founder of Women at Work Caroline Strachan wrote up the 10 tips she shared on a panel about female traveler safety.
Why we shouldn't all be jumping on the female traveller bandwagon. The #GBTA2019 session I spoke in now available in written form ...#FemaleTraveller #BusinessTravel #TravelManagement https://t.co/Brr0wgI6uI

— Caroline Strachan (@carostrachan) August 13, 2019
There were standout sessions that dove deep into the most pressing topics impacting corporate travel solutions, managers, finance teams, planners, and the travelers themselves.
Introducing Sabre AirVision Schedule Exchange, a new way to manage schedule change communications across your airline and codeshare partners. Learn more: https://t.co/zsvmRNhRsA pic.twitter.com/6ce4PPCWVs

— Sabre Airline Solutions (@SabreAS) August 7, 2019
Great #AirlineNDC session at #GBTA2019 I hear there was no prep allowed + no questions in advance = far more edgy / engaging discussion. Nicely done @travelarita
(+ main stage gender diversity 👫👏) pic.twitter.com/bbrxTSV6Ep

— Caroline Strachan (@carostrachan) August 6, 2019
Incredible leaders such as United CEO Oscar Munoz shared valuable insights.
CEO's said #BusinessTravel industry needs to continue to focus on #mindfulness #wellbeing and cultural competency at #GBTA2019 https://t.co/kYQdbKwyn3

— Business Travel (@businesstravel) August 5, 2019
The sessions spread between smaller break-out rooms and the mainstage truly touched on every part of the business travel experience from flights to ground transportation, with appearances from some familiar faces.
Welcome @JohnnyJet to Chicago looking forward to the panel discussion today @GlobalBTA "evaluating the 7 ground transportation pricing models" at 10.30am @Blacklane @summitqwest #GBTA2019 #groundtransportation #BusinessTravel pic.twitter.com/rce4bByIyU

— norbert r. meinike (@meinike) August 6, 2019
There was an atmosphere of learning and engagement that far exceeds what's expected at the usual trade conference.
Every session I have been In has been standing room only. #learningneverends @GlobalBTA #GBTA2019

— Rita Visser (@travelarita) August 6, 2019
The event was about much more than the nuts and bolts of corporate travel. It spoke about business relationships, building networks, and being a productive and additive part of the larger community. Beth Kinerk spoke about how networking is more about what you give than what you take.
What an honor to be on #GBTA 2019 Center Stage with these amazing leaders Dorothy Dowling, Kristen Shovlin and Si-Yeon Kim. #inspired #avisbudgetgroup pic.twitter.com/EjkTLA8Tpd

— Beth Kinerk (@BKinerk) August 13, 2019
TV host Andy Cohen, actress Ashley Judd, broadcaster Bob Costas and Boeing CEO Dennis Muilenburg spoke during the catered lunch breaks. They shared stories and perspectives that further elevated the conversations taking place and recognized the impactful power of travel.
"Travel feeds your soul."

Actress and humanitarian Ashley Judd on spending time in France 🇫🇷 learning the culture when she was younger.#GBTA2019 pic.twitter.com/LPQh6BC7Gr

— CultureMee 🌎 ✈️ 🤗 (@culturemee) August 7, 2019
TODAY: Award-Winning Broadcaster Bob Costas reflects on his experiences and shares his story at the Global Business Travel Association's Annual Meeting in Chicago, IL. #GBTA2019@globalBTA https://t.co/gX0QSfsVGB

— Michelle Muntifering (@michmunt) August 5, 2019
You never know who might be a fan of yours. - Award-Winning Sportscaster, Broadcaster and Best-Selling Author Bob Costas on his story about unexpected fans. #GBTA2019 pic.twitter.com/bGkPDIDHLI

— GBTA (@GlobalBTA) August 5, 2019
From the moment we arrived at the TripActions' GBTA kickoff party until weeks later when we reviewed all we had learned and experienced, this year's GBTA was our team's best yet. We can't wait to see what comes next.
Missed us at GBTA? Our GBTA 2019 Wrap Party Webinar with panelists from American Airlines, Chrome River and Procore is now available on demand.
Return to blog