TRAVERSE 19 is just a week away, and we're already packing our bags to head to San Francisco to uncover the latest insights, best practices, and connections in corporate travel management. In addition to Caroline Strachan of Festive Road and Johnny Thorsen of Mezi, we're also excited to be hosting corporate travel luminaries from organizations disrupting the way travel has traditionally been managed.
Here's what fellow industry leaders and speakers at TRAVERSE 19 are looking forward to most at the travel + tech festival.
The TRAVERSE session track "Towards the Future" will tackle rethinking and reshaping business travel in an ever-evolving technological landscape. When asked about the future of corporate travel, Global Travel Manager for Slack Frankie Rodriguez said, "I'm newer to the travel space and I have a unique perspective on business travel and the future of business travel because of that. At TRAVERSE, I hope to share experiences, relate to the audience, and get them to understand what we've always been doing is outdated. We need to work together to move the industry forward, change mindsets, and think outside of the box."
With new technology changing the way we travel, innovative industry players like Zoom are leveraging these tools to travel smarter. "The way we manage travel at Zoom is different because so many of our meetings happen over video," said Vik Shah, Corporate Controller at Zoom Communications. "I'm hoping to talk [at TRAVERSE 19] about how we're balancing in-person and virtual meetings. It's also been a key focus of ours to make sure our business travelers are happy despite having to sacrifice time to travel for work. Some of our teams, such as our professional service arm, are almost always on the road, and we're working towards making Zoom's whole business travel experience seamless and as enjoyable as possible."
As a celebration of all things travel + tech, TRAVERSE 19 will include seasoned titans of industry sharing insights and going beyond the basics of corporate travel management. "I'm excited to learn new ideas from companies at TRAVERSE that are bigger than letgo is now, but where we plan to be in the future," said David Wieseneck, VP of Finance at letgo. "We're looking to make our travel scalable and not fall into traps that growing companies usually fall victim to."
TRAVERSE 19 is brought to you by our generous sponsors, who you can meet and greet in our exhibitor hall, at food and drink stations, and throughout the venue.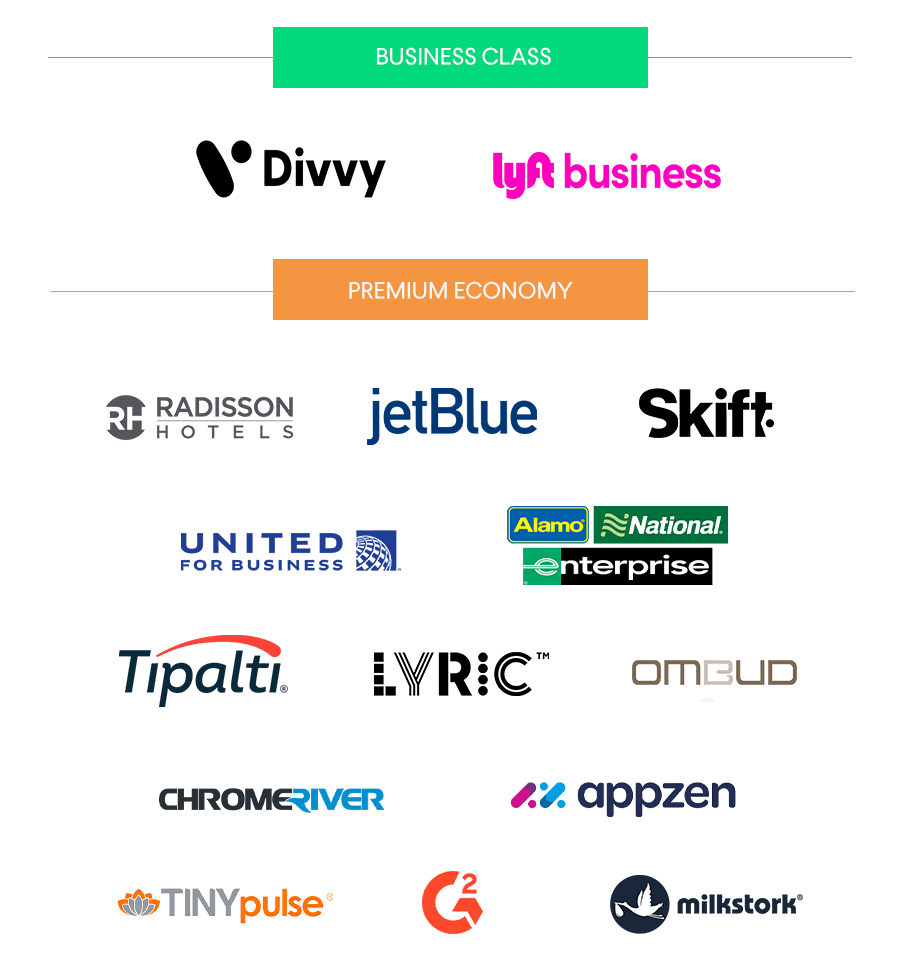 For a full list of TRAVERSE 19 sponsors, check out the event website.
If you're thinking TRAVERSE is all business travel and no leisure time, fear not. We're thrilled to announce Gryffin as the headliner for TRAVERSE fest. With sold-out shows and his debut album Gravity on the way, San Francisco-native and global electronic music phenomenon Gryffin has taken his unique perspective to the top of the charts. A longtime guitarist and classically trained pianist, he's now joined onstage by a drummer and guitarist/keyboardist. We can't wait to see the show he puts on at TRAVERSE, and we know you'll want to be there too!
Don't miss out on Captain Sully, Gryffin, and everything you'll learn at TRAVERSE 19 — register today.