The travel landscape has shifted since the spring, and today, many people are back on the road, in the skies and on rail. In our new series Today's Traveler, you hear what it's like to travel today. This week, Mark Goldberger, director of enterprise travel management at TripActions, shares a travel experience from the Bay Area to Miami.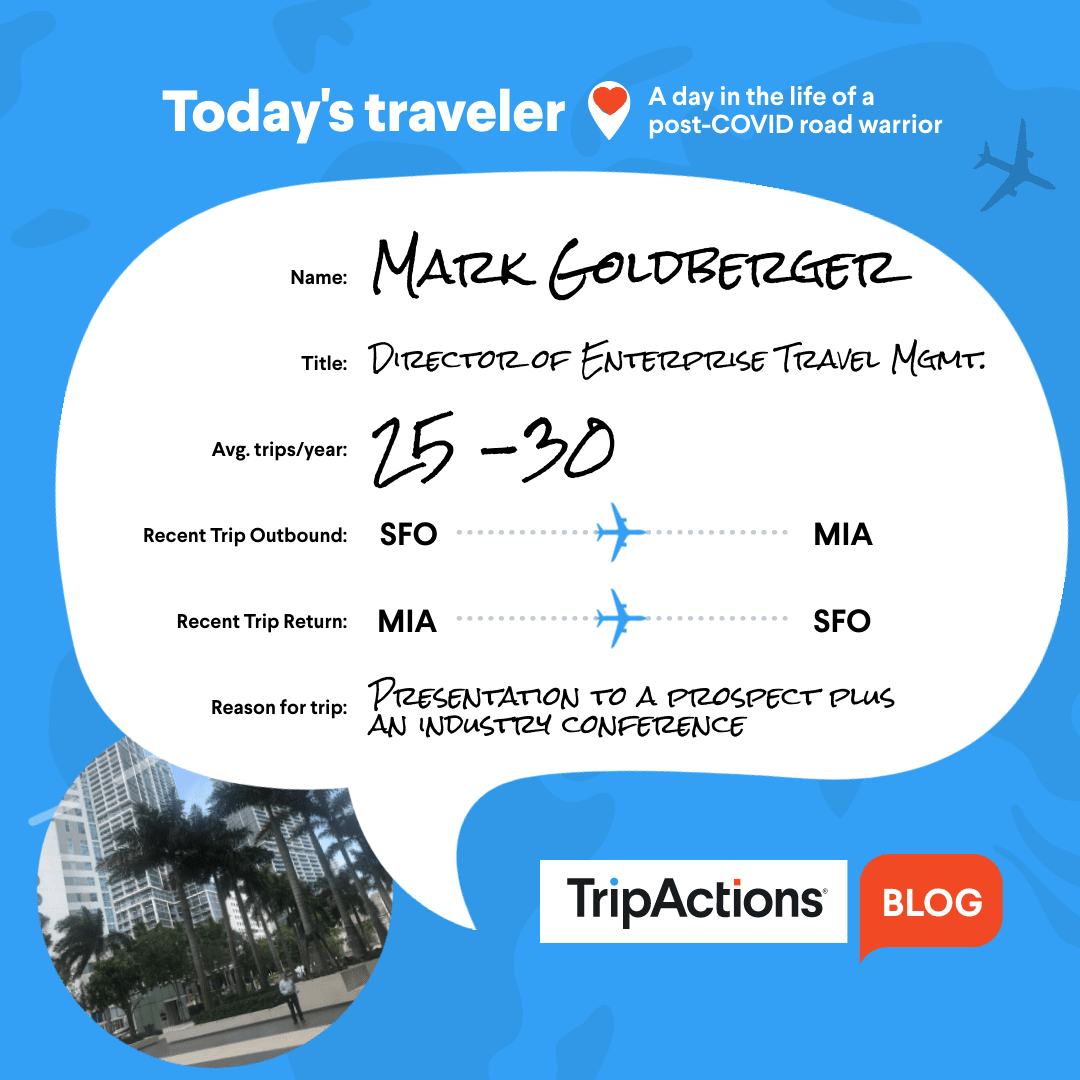 Food (what you ate, if you purchased in the airport or brought from home and/or what was offered in the plane)
My destination was Miami in May, so I obviously had to pick up some Joe's stone crab claws while they were still in season, along with some key lime pie. When in Rome, right? Otherwise, it was a mix of convenience store energy drinks.
Sanitation - airports
As hard as it was to find hand sanitizer when the virus first struck, sanitizing stations are ubiquitous now.
Sanitation - in flight
Seats, doors, arm rests -- everything was wiped down well by the crew before boarding, and most passengers brought their own wipes with them to do the same, just in case. While I still wouldn't put items in the seat-back pocket, I've never felt safer when flying, and it is so nice to not have someone in the middle seat.
Other comments/observations, if any
While it's true that there are certain extra inconveniences to traveling right now (temperature scanners, PPE, no hot meals), these are generally balanced by the perks, such as reassured health and safety, and the genuine graciousness of hospitality professionals.
Are you gearing up to travel, or do you anticipate your organization will increase travel in the near future? Learn more about how TripActions is helping travelers get back to business travel safely.