TRAVERSE 19 flew to an exciting close on the second day of the travel + tech festival. Expanding upon the foundation of Day One, more than 800 business travel leaders dove deep on Day Two and came away with new ideas to fuel business travel in their organization.
More than two dozen attendees started the day with a breakfast panel on Female Voyagers: The New Faces of Travel, sponsored by Coupa. Panelists Caitlin Gomez, Head of Corporate Partnerships, Lyft; Ardelle Seguritan, Executive Assistant, Confluent; and Deborah Williams, Enterprise Customer Success, TripActions, enjoyed the sunshine as well as an engaging conversation moderated by TripActions CMO Meagen Eisenberg.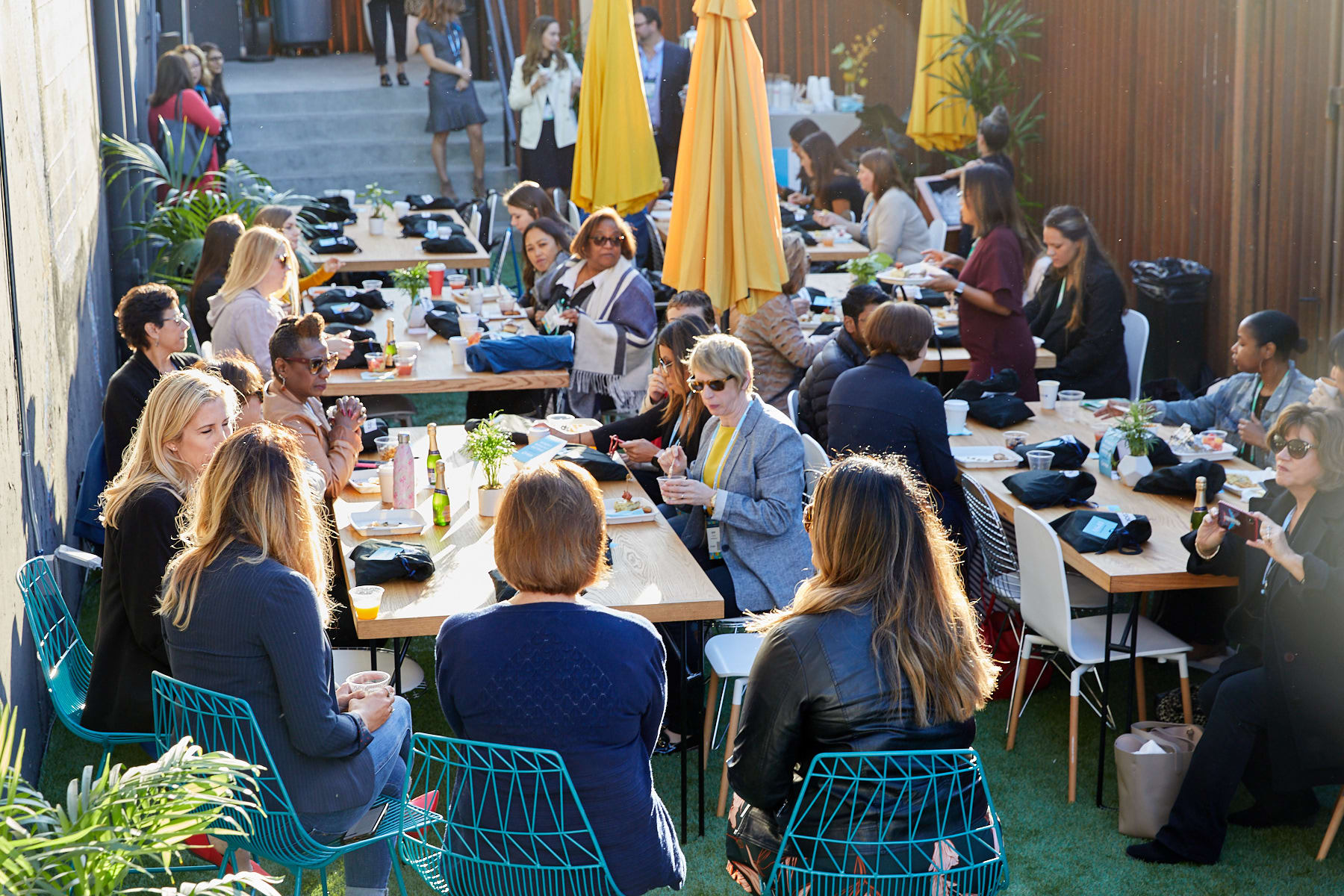 As Caitlin Gomez pointed out: "As a female traveler, there are absolutely things you have to keep in the back of your mind that your male counterparts don't." These women road warriors shared anecdotes and discussed issues ranging from safety to career considerations in the context of business travel.
Deep-Dives
Following breakfast and coffee, TRAVERSE attendees built upon yesterday as the compelling sessions continued across four tracks: Innovation in Travel, Towards the Future, Building World-Class Travel Programs, and Beyond the Basics.
Innovation in Travel covered how business travel leaders can increase visibility into the travel programs they manage--which includes understanding costs of business travel in addition to visibility into where travelers are, to support duty-of-care obligations. Attendees also enjoyed a very engaging session on Flight Booking 2.0: The Next Generation Travel Booking Experience.
The Towards the Future track featured a look at the big picture of how technology is transforming business travel. Another session covered technology trends in financial technology, including virtual cards and other technologies impacting the future of payments. "The promise of virtual cards is that they should work everywhere. Building an infrastructure that can be used across regions is the only way to build solutions that will scale," said John Haddock, Head of Issuing at Stripe.
Building World-Class Travel Programs highlighted solutions for travel program transformation—such as making user experience a top priority, as well as bringing on software that will scale with your company as you grow. The session titled "Prepare for Take Off: Air Strategies for Business" explored the complexities of flight distribution, with an eye towards how companies of all sizes identify common goals and develop strategies to better partner with airlines.
For attendees looking to go Beyond the Basics, the morning sessions explored two closely related aspects of the business traveler experience. One session dove into incentives for travelers, with a discussion of how incentives can help shift booking behavior and drive savings. In the other morning session for this track, Brian Kelly, aka The Points Guy, discussed Loyalty in Business Travel: Why is it Important to Business Travelers & How Does It Interface with Your Travel Management Program?
"Elite status is as important as it's ever been... Business travelers know how to get the most within the rules. An employee that's able to maintain their status is happier... and if a flight gets cancelled, they'll be able to rebook fast and get back into the office," said Brian.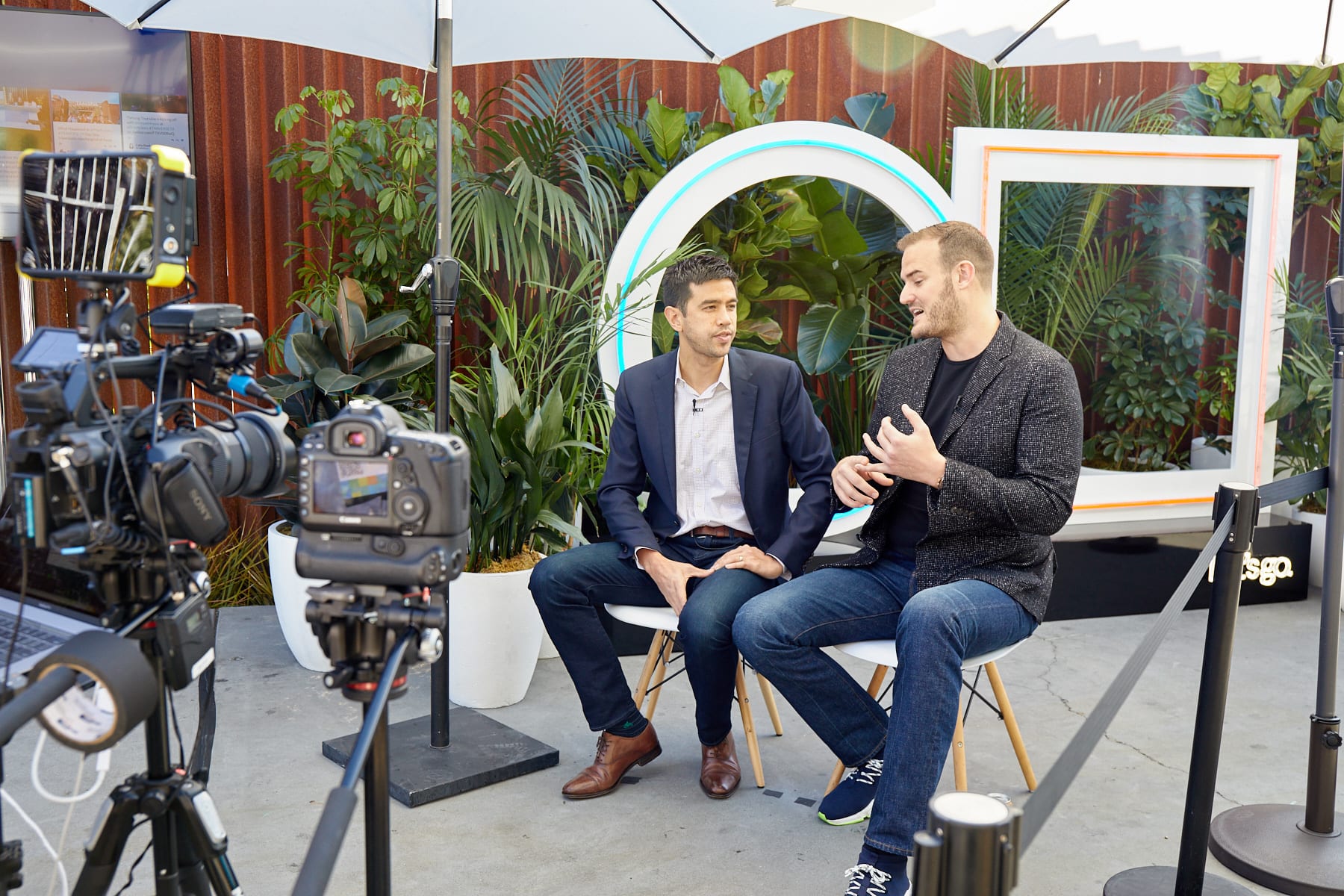 The State and Future of Business Travel
Back on the mainstage, TRAVERSE 19 concluded with a conversation about The State and Future of Business Travel, sharing the results of a survey conducted in partnership with Skift. Key takeaways for 2019 and 2020 included:
Broader impact of the economy and political environment affecting perceptions of safety, types of travel, and destination choices
Changes in business travel distribution, such as new distribution capabilities (NDC) and increasing emphasis on ancillary services that enhance the traveler booking experience
Business travel expectations continuing to be influenced by consumer experiences to personalize and streamline the entire trip
Emerging business traveler habits like "bleisure" (adding a leisure component to a business trip) provide opportunities for companies to enhance the happiness of their travelers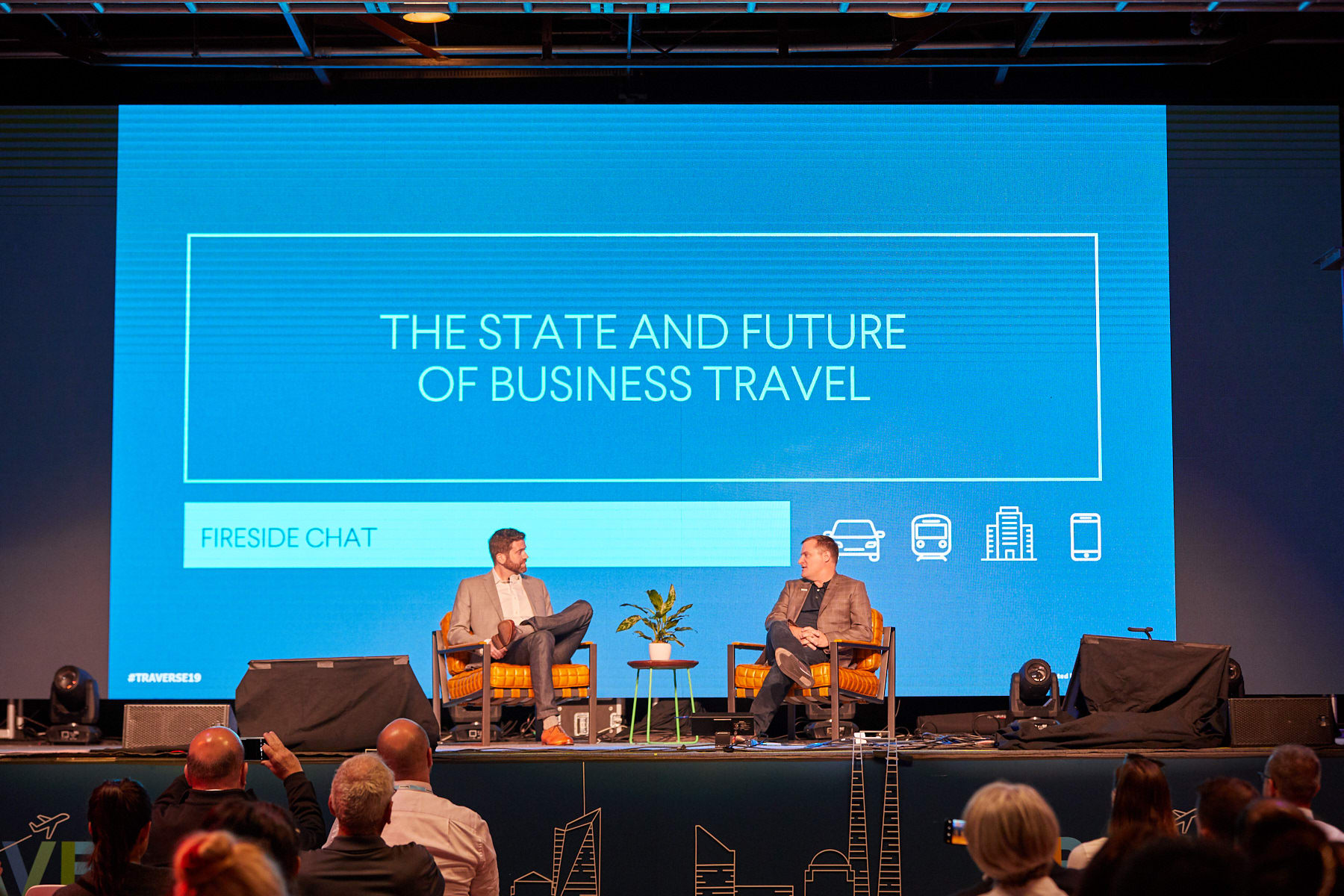 The full State of Business Travel report will be made available in the next few weeks.
In Closing...
Ilan Twig closed the event with an upbeat review of the learnings, connections and celebrations that took place over an eventful two days — and promised to keep the momentum going next year with TRAVERSE 2020.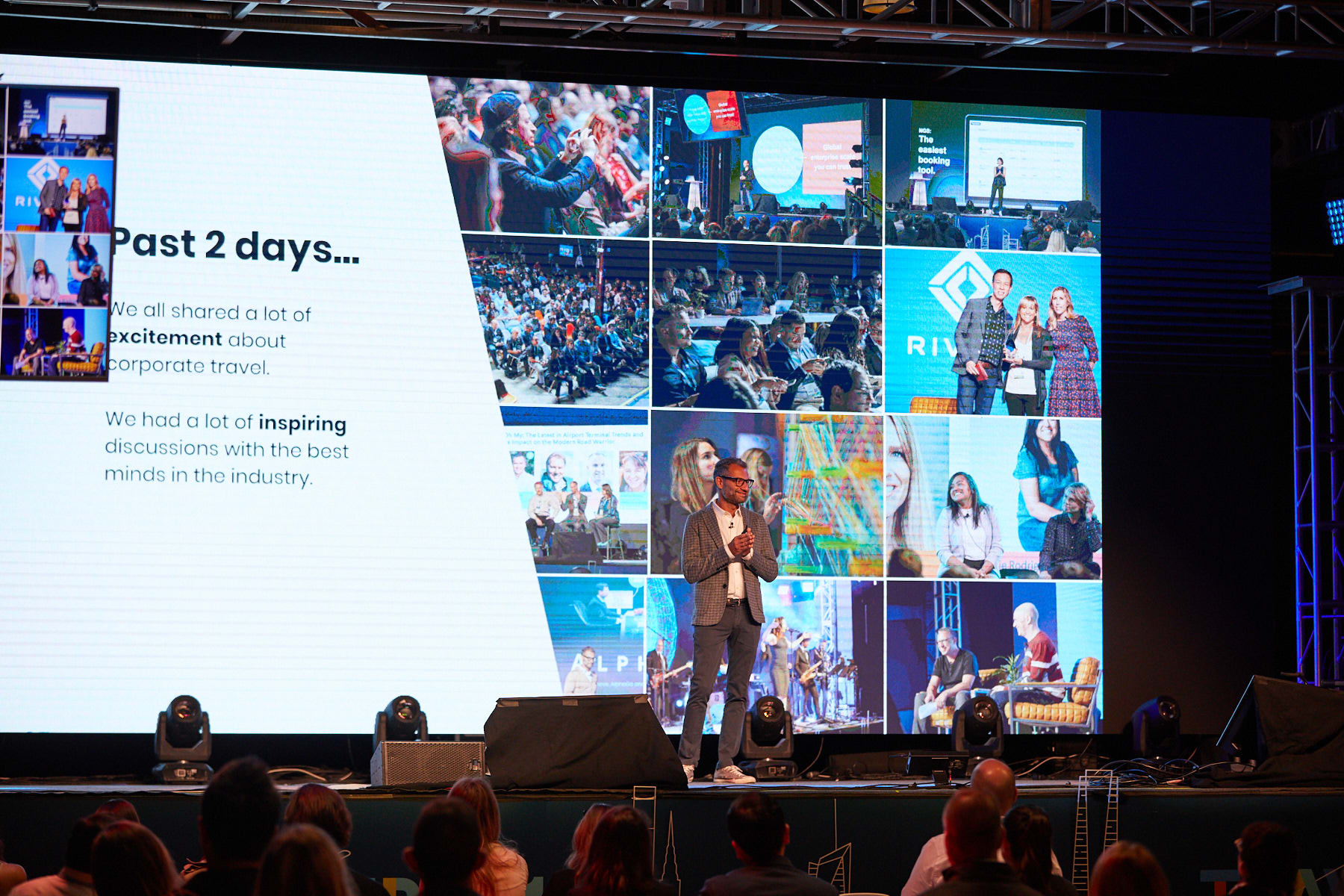 All of us at TripActions are incredibly grateful to everyone—our speakers, partners, sponsors, customers, and business travel leaders who helped fuel the tremendous energy we've enjoyed for the past few days. The power of in-person connections made it all possible.
If you missed anything (and there was a lot!), you can catch up on the past two days on our blog with our TRAVERSE Day One Recap, Trust & Transparency announcement, Carbon Impact Data announcement, Corporate Travel Management Awards… and register now for a can't-miss webinar version of the TRAVERSE session titled "No Passport Required: A Futuristic Vision of Business Travel."