TripActions is kicking off TRAVERSE 19 — a first-of-its-kind travel and tech festival — this October in San Francisco. We're bringing together business travel managers, along with finance, HR, and procurement leaders to network, learn, and discuss the latest in corporate travel management.
In addition to speakers Captain Sully, Penelope Talbot-Kelly, and Ben Horowitz, we're hosting leaders from several organizations championing travel management, including Vik Shah, Corporate Controller at Zoom. TripActions took time with Vik to learn more about his business travel experience and outlook for TRAVERSE 19.
TripActions: What is your favorite business travel destination?
Vik Shah: London has been my favorite travel destination. It's a diverse, buzzing place with people from all over. I used to live in Central London, so I enjoy going back whenever I can.
TA: What is your beverage of choice in-flight?
VS: Tomato juice because it fills you up and cools you down. I don't drink soda so juice is a good choice from the typical in-flight options.
TA: Checked or carry-on luggage?
VS: Carry-on. I like to only carry a backpack if I can. I have learned over the years, especially from my years as a consultant, to pack light. I can manage to fit almost everything I need in one backpack.
TA: What's one thing you can't travel without?
VS: A good book. I like to read on flights to pass the time. I have recently picked up Alone on the Wall by Alex Honnold, the free solo climber who took to Half Dome in Yosemite.
View this post on Instagram

</div

</a

</div>
TA: What is the longest flight you have ever taken? Was it worth it?
VS: My parents live in India so it takes 24-26 hours every time I visit them. I did take a 17-hour flight to Dubai when I was working as a consultant, but I believe the longest travel day I had was round trip San Francisco to London in one day. I was working on closing a deal, so I flew to London first thing, closed the deal, and flew back to San Francisco just a few hours later. I wouldn't have been able to close the deal without being there in person.
TA: What is your favorite leisure travel destination?
VS: Southern Italy and the Amalfi coast is definitely my favorite. I love the mountains and the water and the Amalfi coast has both. The people there are relaxed and very hospitable. I make it a point to try different lodging and restaurants every time I visit. The local bed and breakfasts usually only have five or six rooms so it's always a great way to get to know the locals that way. Last time I was there with my wife, we stayed in a small town in Positano.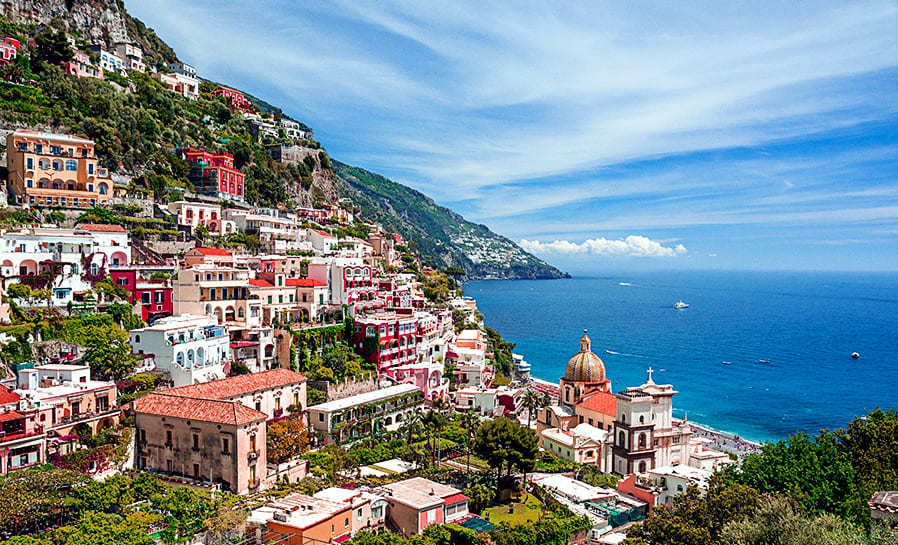 TA: What will attendees gain from your session at TRAVERSE 19?
VS: The way we manage travel at Zoom is different because so many of our meetings happen over video. I'm hoping to talk about how we're balancing in-person and virtual meetings. It's also been a key focus of ours to make sure our business travelers are happy despite having to sacrifice time to travel for work. Some of our teams, such as our professional service arm, are almost always on the road, and we're working towards making Zoom's whole business travel experience seamless and as enjoyable as possible.
TA: What are you hoping to experience at TRAVERSE 19?
VS: I'm looking forward to learning best practices at scale, especially for international business travel. This year, Zoom has been focusing on international expansion and we're looking to replicate the travel practices we have domestically and shifting to a more global lens when it comes to travel. Overall, I'm excited to hear from other companies that are solving travel problems. I'm a huge believer in thinking outside the box — business travel doesn't have to be done the same way it's always been done.
TA: What are your can't-miss recommendations while in San Francisco for TRAVERSE 19?
VS: I highly recommend visiting Land's End — it's absolutely beautiful. If you're into hiking, Twin Peaks is my favorite hike in San Francisco. I like getting outside to parks throughout the city because you can feel like you're somewhere else without having to actually leave the city. Whatever you do, don't try to see the city by driving — the best way to get around San Francisco is on a bike or by tram.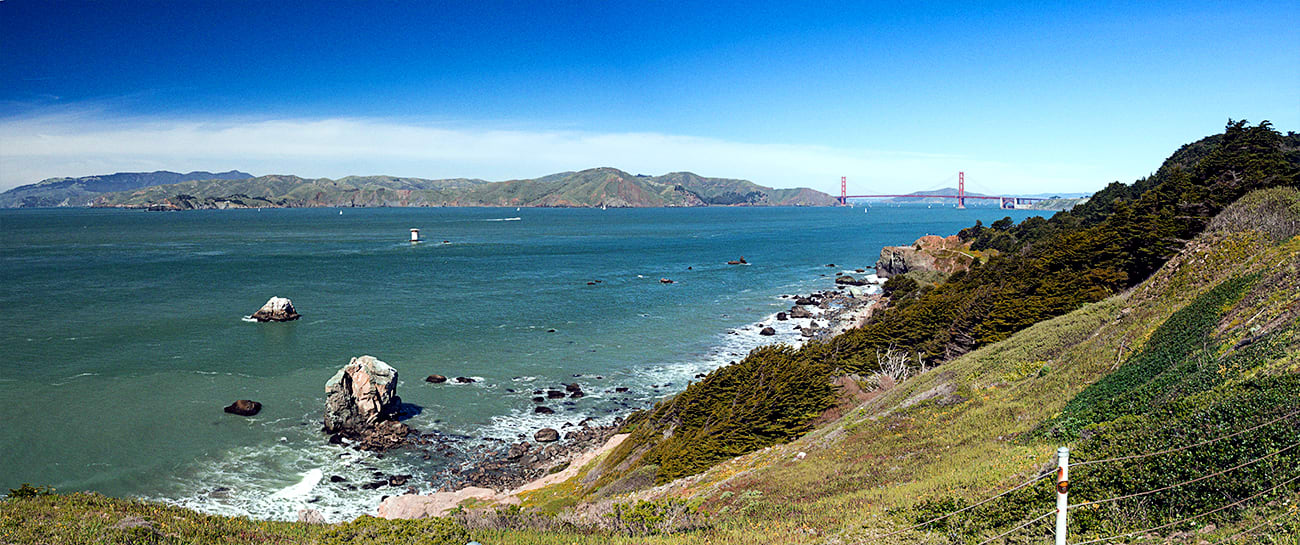 Register for TRAVERSE 19 to hear Vik and other leaders share insights on travel technology, innovation, and best practices. In case you missed it, TripActions sat down with another TRAVERSE speaker last week, Omar Ghani from Lyft. Check out the Q&A to learn more about Omar and his business travel insights.