"Thrilling." "Invigorating." "Been too long."
Those were some of the sentiments overheard at TRAVERSE 21, the industry-leading travel, spend, and tech event that returned to in-person today at the Palace of Fine Arts in San Francisco after being virtual-only in 2020. The roar of the crowd, the buzzing in the air, the run-ins with old friends, the fist-bumps, the chats over coffee, the trading of ideas: It all felt...normal.
And TRAVERSE "brought it"—a jolt of strong coffee waking up and shaking up our collective work-from-home fatigue. Hundreds of people (all vaxxed, tested on site, and masked) poured into the historic building to network and look forward. Hundreds more watched virtually from around the world. Speakers fired up the crowd, shared thoughts on the industry, and fed the frenzy around the rich future of travel and spend.
On this clear California day, the cloud of the pandemic felt lifted and TRAVERSE 21 shone brightly. The result was magic.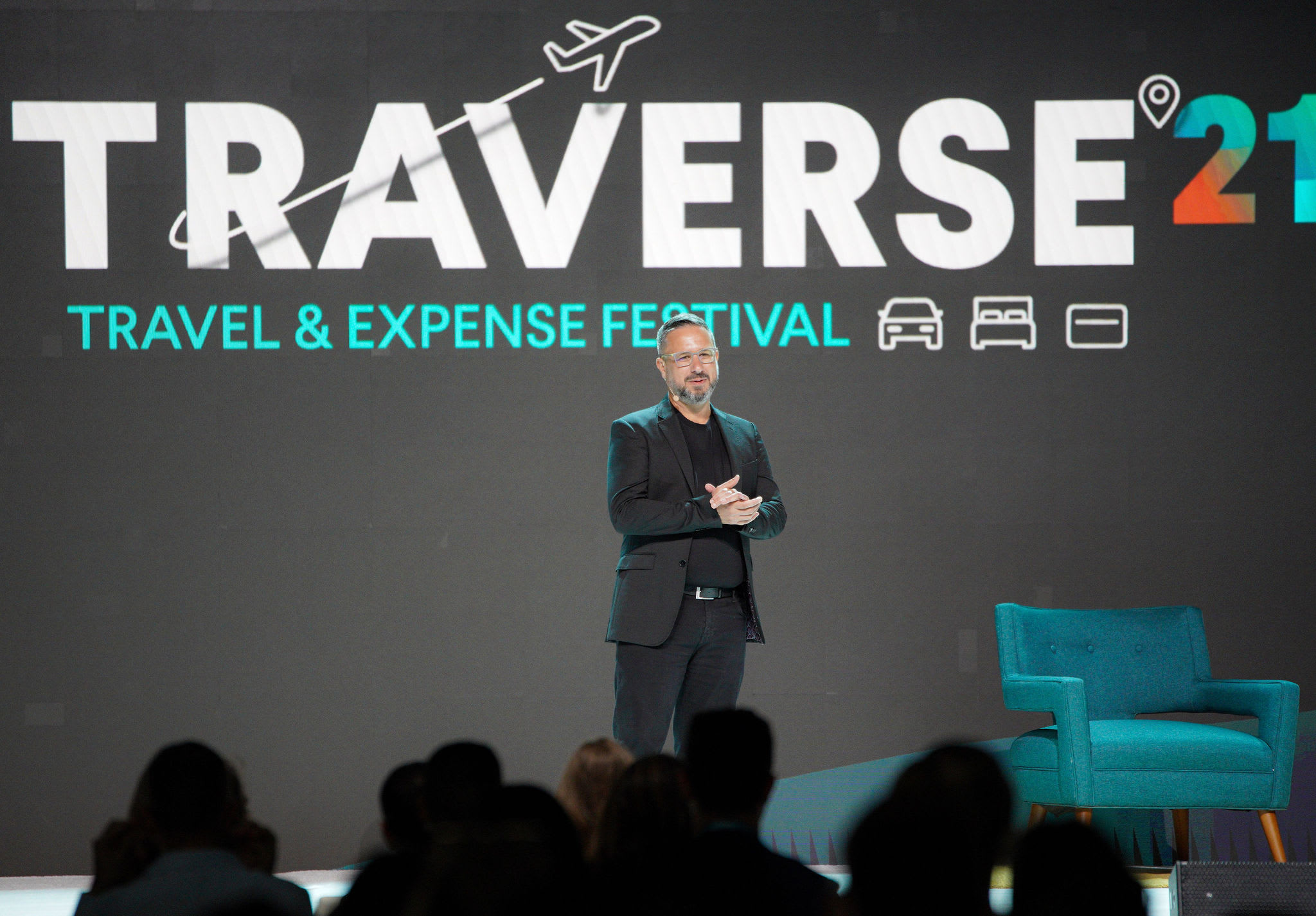 The Kickoff
"In-person—that's what it's all about," said Ariel Cohen, Co-founder and CEO of TripActions, in front of an excited audience. And the mission of TripActions, of course, is to deliver on that experience.
It's a vision, he said, that started in March 2015 with "3 guys and 1 big idea," referring to Co-founder and TripActions CTO, Ilan Twig, as well as the company's first investor, Oren Zeev, who joined Cohen on stage. "Nobody thought travel was the next big thing at that point" said Zeev, but everyone he talked with back then was hungry for a new corporate travel solution.
Now, after aggressively fighting through the pandemic's challenges, TripActions—with the addition of TripActions LiquidTM and VIP travel service Reed & Mackay—has more than 5,000 customers and is poised to continue its fast-paced growth.
Cohen's vision today? "To build the best travel company on the planet," he said to the cheering crowd.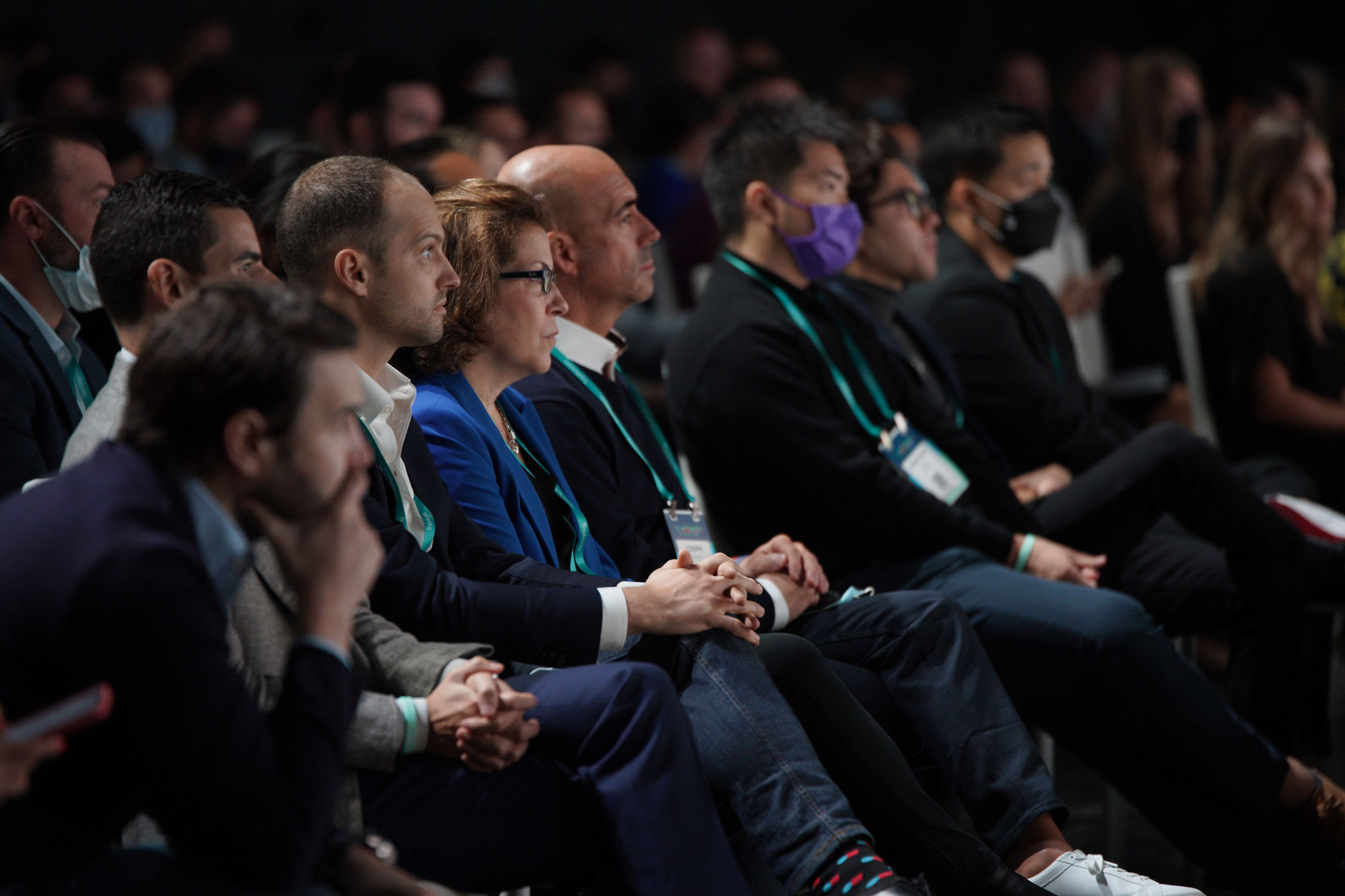 What the Companies Say
Just outside, the bright blue sky and soaring pillars of the Palace offered inspiration of their own. Sponsor booths buzzed with foot traffic as people filtered in and out of the TripActions Liquid Lounge.
Back onstage, customers talked about how TripActions is working to fulfil Cohen's vision. The ease of use and implementation, plus the treasure trove of inventory that travelers are looking for, has made TripActions a winning change for Adobe, said Mark Garfield, the company's SVP and Chief Accounting Officer and Corporate Controller. And being able to adapt specific travel policies for employees in different areas has helped them scale, he said.
Vik Shah, Corporate Controller of Zoom, talked about the dramatic change that TripActions Liquid has brought to his company. Reconciliation used to take a day or two each month, but eliminating manual approvals has dramatically decreased that time. Successful platforms are focused on the user, they're simple to use, and automated—it's all necessary for a hybrid workforce.
How Business Travel Happens Now
"I can't wait for the next business trip," is what travelers are saying after taking their first business trip since the pandemic's onset, said Mary Davis, Operations Manager at Tinuiti, during one of the breakout sessions.
It was just one of the positive sentiments expressed by company reps with travelers getting back to the road. They also talked about how much more productive they are when meeting in person—and how invigorated they are by the experience.
How are they traveling differently? For Ancestry, employees who would travel to one place are now going to multiple locations, making their trips more productive, said Randy Luck, Senior Manager, Accounts Payable & Travel at Ancestry. And Tinuiti, which has hired 400 new people since the pandemic, launched a program called "Second impressions" to give those new employees the opportunity to travel and connect with colleagues in person.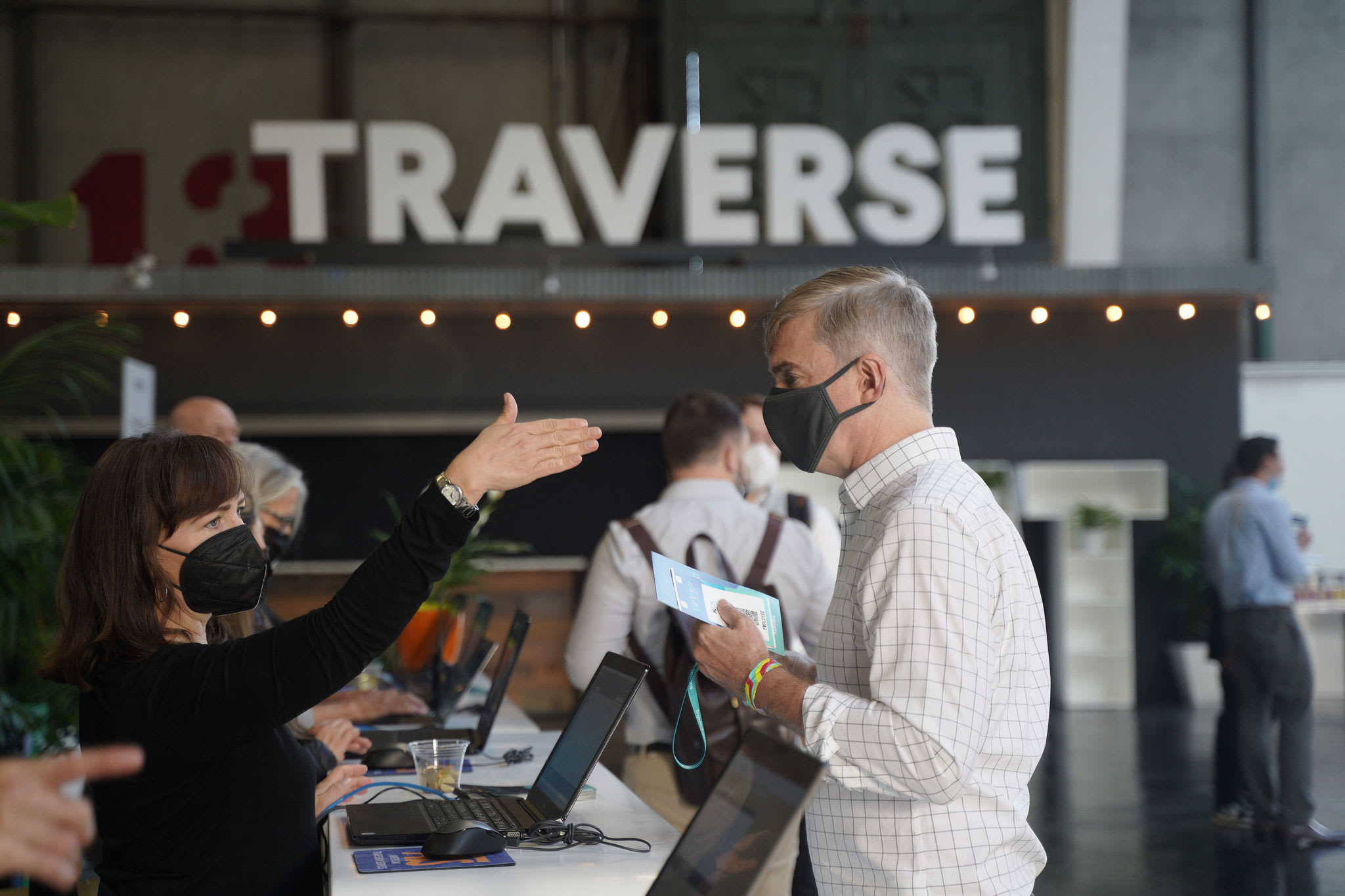 How Fintech Is Shaking Things Up
In his welcome speech, Ariel Cohen talked about how he's a problem solver, so it's no surprise he's created a product that solves problems. It's true on the travel side, and it's also true on the finance side. For Angelina Colombo, Senior Manager of FP&A at Fast, those problems were visibility, control, and automation. Solving them meant fintech. And that meant TripActions Liquid, which has helped them define and change policy on the fly, then implement it in a proactive way.
And chasing employees is a thing of the past for Stephen Coveleski, Director of Finance at Campus Cooks, where manual expenses would roll in up to 45 days after a purchase. Now automated approvals and ease of reconciliation have streamlined their process, while reimbursement within 24 hours has made employees happier.
As they spoke in the mammoth exhibit hall, the afternoon sun flooded through huge skylights, illuminating a new way of doing travel and expense.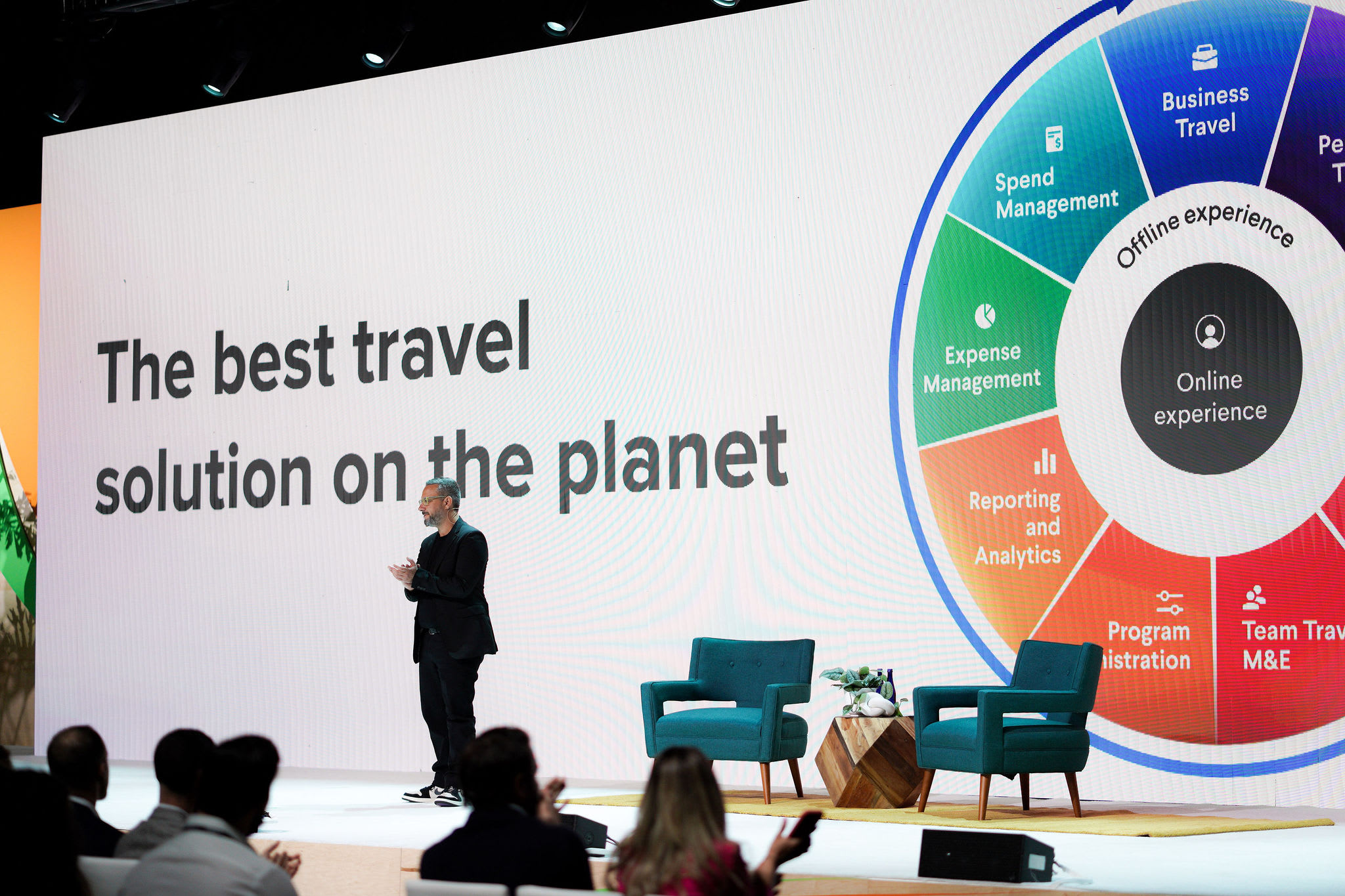 Where We're Headed
TripActions isn't sitting still. Two TripActioners—Nina Herold, Chief Product and Operations Officer and Michael Sindicich, General Manager of TripActions Liquid—talked about upcoming new features around Office Guides and sustainability; upgrades to TripActions Lemonade, VIP, and Team Travel; and new enhancements to TripActions Liquid.
Indeed, moving forward is a passion for the company: TripActions Co-founder and CTO, Ilan Twig, talked about how much the company likes to build things, while showing photos of he and Cohen assembling furniture for the early offices of the company that's become an industry leader. There's lots more to come—watch this space.
And the future of the industry? Suzanne Neufang, CEO of the Global Business Travel Association discussed trends and said their definitive monthly surveys show that numbers are improving. There's no question: Travel is back.
On these notes of positivity and optimism, the daytime session wrapped. Lessons learned, tips and tricks absorbed, the excitement started to build for the evening entertainment.