Wednesday, April 22, 2020 is Administrative Professionals' Day, a celebration of the hardworking men and women that keep all executives and teams at their best and on schedule, as well as offices running smoothly. While working from home has changed many of the ways EAs and admins operate on a daily basis, these essential team members are still hard at work making magic happen for everyone (virtually) around them.
In times of rapidly changing travel plans, it's difficult to manage your own travel, let alone manage the travel on behalf of executives, someone else or your entire company. As an executive assistant, it's critical to know where your executive is, where their travel plans are taking them, and how current events are impacting their travel.
TripActions applauds all of the EAs, delegates, and admins that juggle travel for one executive, several executives, and even entire teams. Admin's roles can be as unique as they are, and today is a day to celebrate all of the around-the-clock work it takes to manage meetings, calendars, travel and more.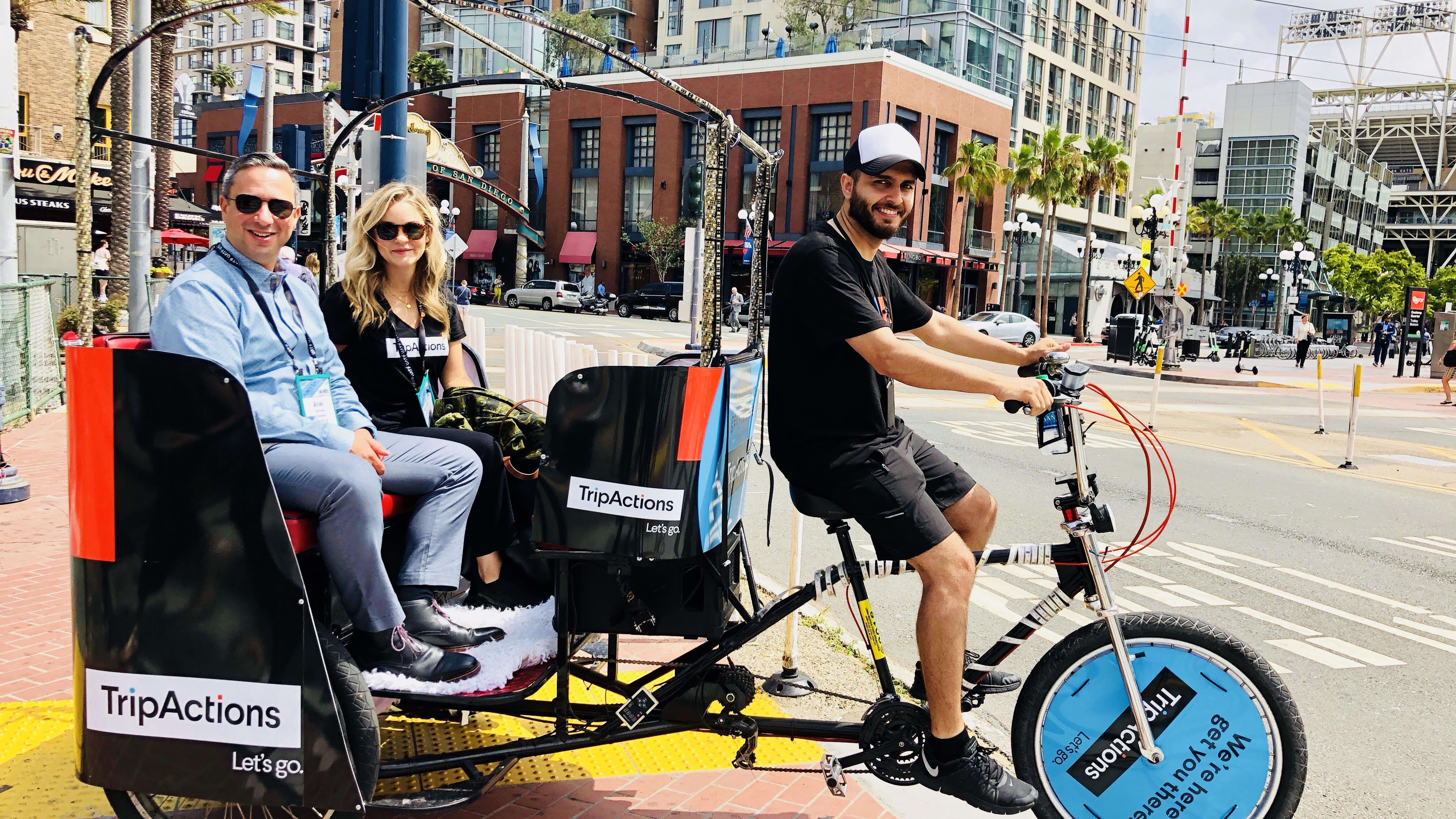 TripActions CEO and Co-founder Ariel Cohen with his EA Michelle Vaughn
Here at TripActions, our team has partnered with EAs, administrative assistants, personal assistants, and travel teams around the world to create a travel and expense management platform that alleviates these issues. Supporting one or many road warrior executives is always important, and it's simpler than ever with TripActions. You can read more about new features designed specifically to help you help your executive and team on this blog, which is updated regularly with new features designed with EAs in mind.
When it comes to managing exec travel, Ashley Warshauer, Executive Assistant at Twilio and part of the TripActions EA Advisory Board, is dedicated to making sure her execs have a great experience. Ashley offers this advice to her fellow EAs:
"It's critical to anticipate changes when it comes to travel. You will get to know your executive's preferences and the potential that they may not end up going on their trip or if they need to change a flight last minute," Ashley told TripActions in a recent interview. "Some execs have more fluid schedules than others, but it's important to keep their preferences top-of-mind. For instance, I know there are times when my exec would rather be home versus spending the night, so I always try to consider that when I'm organizing their travel."
Whether you're new to the EA profession or are a career-long administrator, TripActions salutes you for making your organizations the very best they can be.
TripActions recently launched a new learning platform for admins and EAs in the corporate travel world. The platform is free for anyone to sign up and content is being added weekly, including content specifically to help EAs—new and seasoned—learn more about corporate travel and expense management, and how to optimize their pivotal role.
A huge shoutout to all the EAs worldwide — today is all about you. TripActions is here for you when you're ready to pick up where you left off to get your executives and teams back on the road safely in the coming months.