Holiday travel comes with a certain set of challenges for the professionals charged with managing corporate travel. Some employees make last-minute changes to return flights to join family and friends. There is a rush of receipts and invoices as the year comes to an end. We know the holiday season can be stressful so we wanted to kickstart with a sense of comradery and some productive conversations around how to manage it all.
The TripActions team in New York held a seasonal gathering for our community at the Miracle Christmas Cocktail Pop-Up Bar on Wednesday, December 4. There was kitschy décor, themed cocktails, and festive jingles, but -- more importantly -- a real sense of community and new contacts made.
More than 30 travel professionals looking to deliver world class corporate travel programs joined some of the TripActions New York leadership team to network, talk business, and enjoy the Miracle pop-up.
After the guests arrived and settled in with a holiday-themed drink, the travel talk began.
Christine Vittorio, TripActions Enterprise Account Executive, and Michael Gladstone, Senior Manager of Emergency Management and Planning at WeWork, led a conversation around bleisure, risk, and resources as business travel intersects with personal travel in the coming weeks.
Michael talked about corporations' perspectives and policies around bleisure travel while taking into account the heightened risk that holiday travel poses during this time of year. As one of the longest tenured members of WeWork's security team, Michael is responsible for the development and implementation of WeWork's Global Crisis and Emergency programs.
""What drives us is that we want to make sure our employees are happy, but also that they're really safe," said Michael.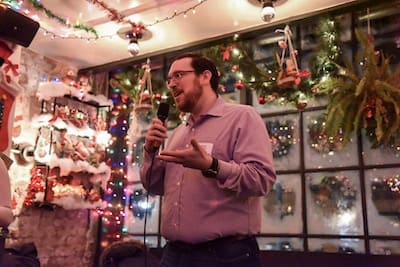 There were a diverse group of attendees including corporate travel managers at large and small companies as well as finance and HR leaders. The group, including TripActions employees, walked away with actionable steps that they can integrate into their strategies and plans throughout the winter holiday season and a list of resources suitable for any budget.
"It is so powerful to come together with so many of our colleagues throughout the industry and have the chance to talk about these topics that we're all thinking about in person," Christine said after the event. Christine empathizes deeply with the business travelers that TripActions serves.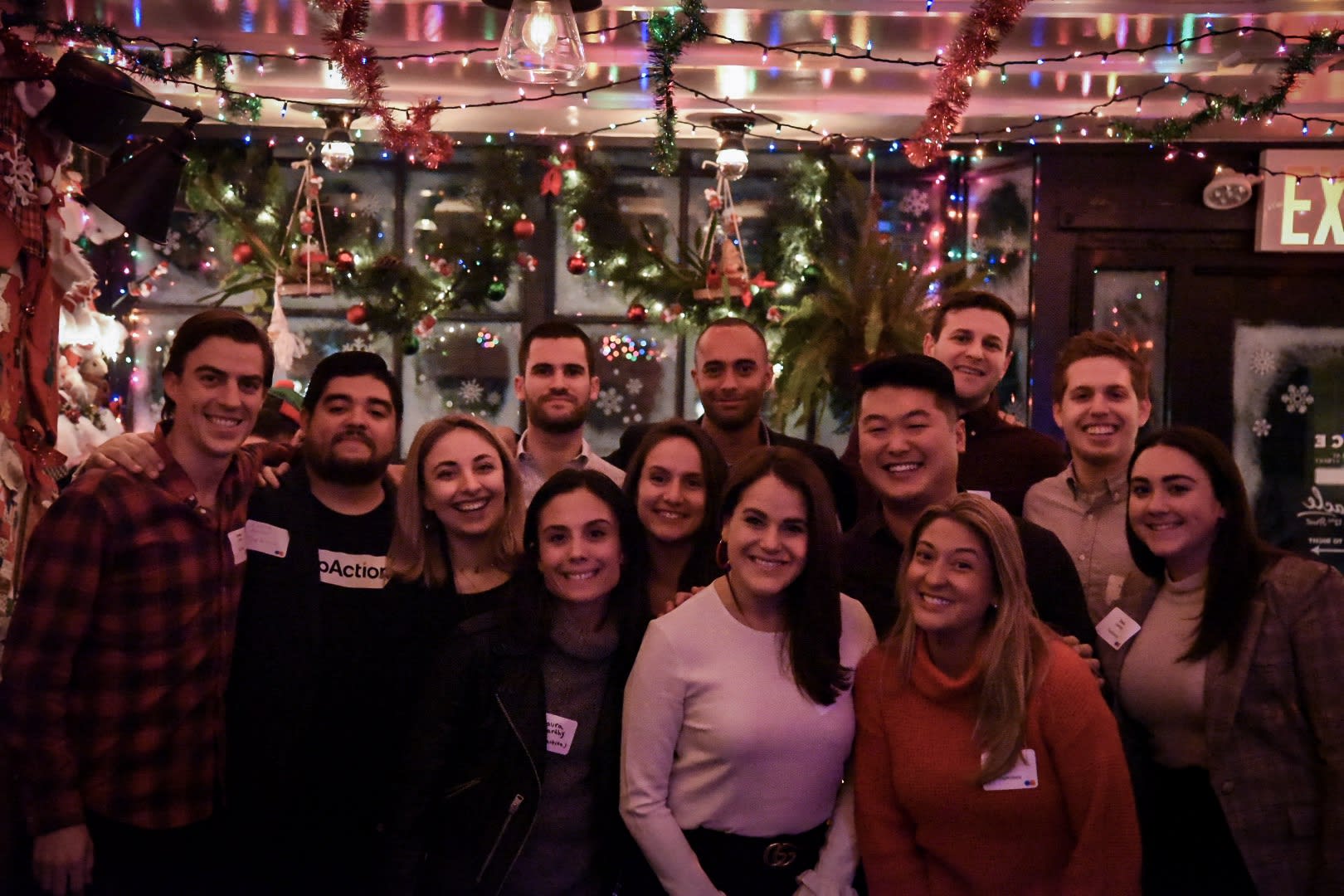 "It was an incredible conversation around business travel duty of care and travel security programs. Everyone left with notes and actionable items that they can take to their organizations to improve their travelers safety and experience. It was a great start to the season in New York."
After the talk, the group came together to support the work of All Hands and Hearts (AHAH). When a natural disaster strikes, AHAH arrive early and stay late to address the immediate and long-term needs of affected communities. We created holiday cards that included supportive messages for those sacrificing their holiday season to help those impacted by natural disasters.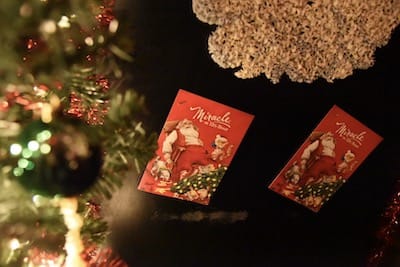 One attendee won the raffle prize for a two-night stay from INNSIDE by Melia NoMad, which was coordinated in collaboration with the TripActions Hotel Supply team.
TripActions is built on the idea that in-person connections matter and that means in our own local communities. We're all ready to take on the holiday travel season with a renewed sense of purpose after a night at Miracle.