It's here! For the first time ever, TripActions is combining its corporate travel platform and the TripActions Liquid™ payments and expense platform data into the TripActions T&E Spend Management Dashboards -- a powerful combination including the T&E Performance Dashboard and Spend Analysis Dashboard.
The new combined dashboard presents a comprehensive hub with an enhanced, easy-to-understand view of an organization's real-time T&E spend.
Travel managers can now slice and dice real-time spend data with unprecedented granularity in the Spend Analysis tab to uncover inefficiencies to drive savings and improve the bottom line. With full visibility into critical travel and expense data, travel managers are empowered to build a Travel & Expense programs focused on efficiency and cost effectiveness.
With the Spend Analysis Dashboard, travel managers and finance professionals can filter data across the dashboard by date range, geography, or reporting group. They can also group and visualize data across different time frames, currencies, point of sales, and department as well as export the data they need in CSV or Excel.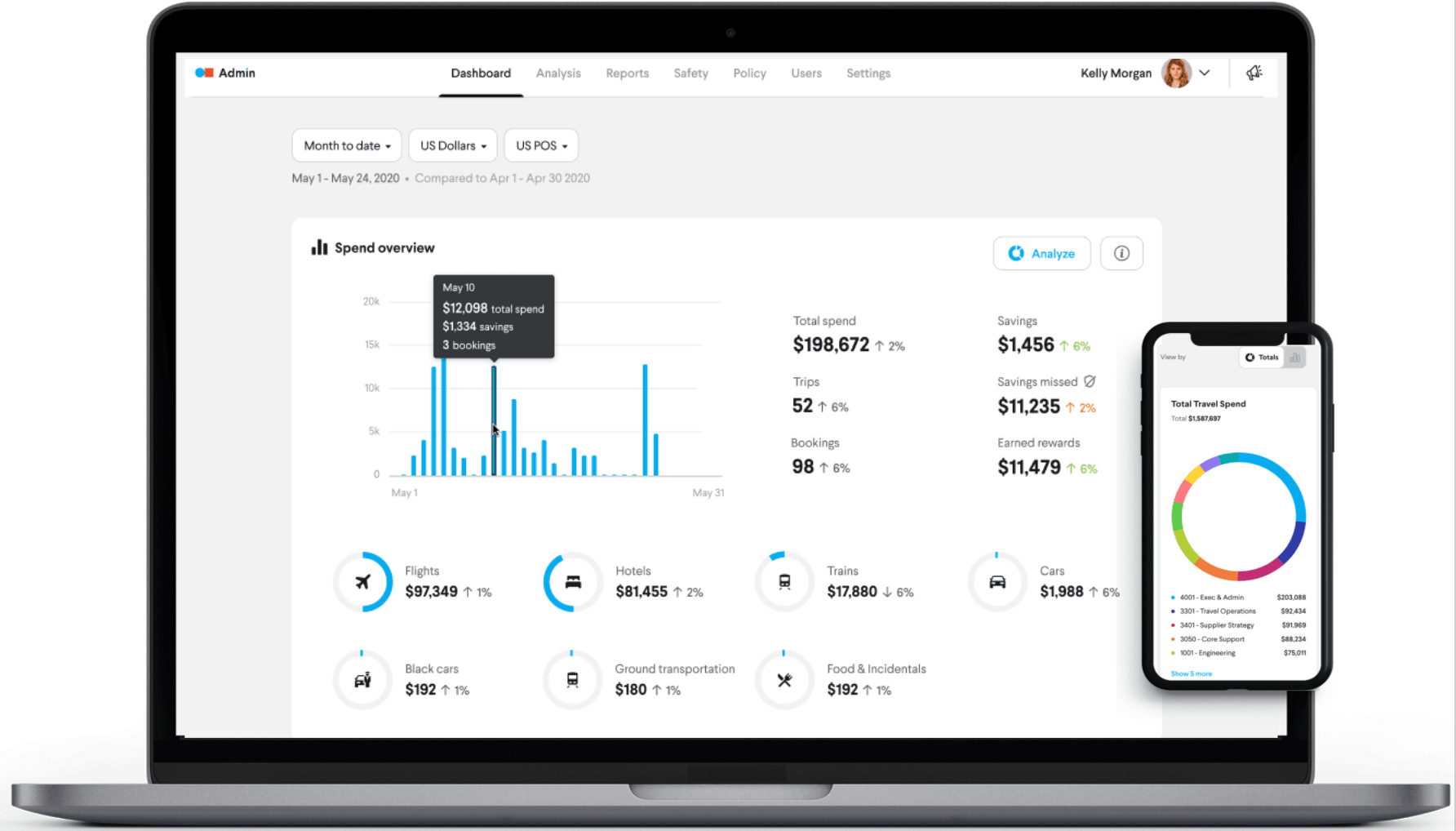 To be effective today, travel managers and finance leaders require real-time data and flexible, modern T&E tech to protect traveling employees and control costs, especially in support of their organizations' path to business and economic recovery. With TripActions as a T&E partner, they'll now be able to manage T&E to control costs without sacrificing employee experience -- all while supporting their organizations' growth trajectory up and to the right.
To learn more about this modern, integrated approach to real-time travel and expense management, get in touch with TripActions today.