Welcome to the fifth edition of Exchange! In addition to the major B2B fintech news from the past two weeks and some recommended reading, we'll cover the costs of T&E reimbursement for CFOs.
Weekly Stat
Cross-border volumes (excluding transactions within Europe) are now at 75% of 2018 levels — a three-point increase over the previous quarter. Additionally, Visa Direct, which facilitates fast debit card payments (domestic or international) on the Visa network, grew transactions 60% in Q1.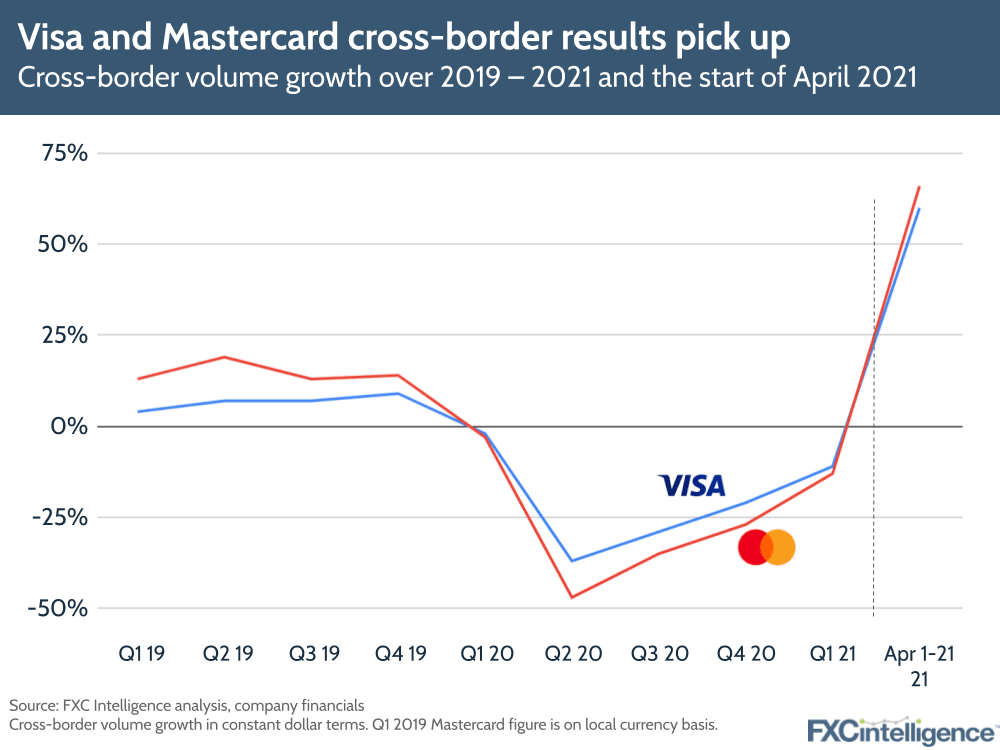 Source: FXC Intelligence
B2B Fintech News
Insightful Reads
Fintech In-Depth: Core Banking Systems Primer CFO.com: Metric of the Month: Total Cost to Process T&E Reimbursements Lending Tree: The Cost of Accepting Credit Card Payments: NA vs EU PYMNTS.com: Deep Dive: How Automation, Virtual Cards Can Help Firms Meet Their Next-Gen B2B Payment Needs PYMNTS.com: Deriving Value From Procure-To-Pay Beyond Early Payment Discounts
Office of the CFO
The Cost of T&E Reimbursements
CFO.com recently examined what the total cost to process T&E reimbursements looks like and the findings were eye-opening.
Business travel is coming back quickly — TripActions' data shows almost 50% of 2019 booking volume levels and growing fast. As vaccines roll out and business travel returns to the levels CFOs are used to seeing, it's critical to have an efficient T&E process.
That said, the typical model of reimbursement for T&E is a costly one. CFO.com, through responses to APQC's Accounts Payable and Expense Reimbursement Performance Assessment, found that a typical company spends $7.80 per T&E disbursement to process expense reimbursements. These costs usually come from approving and processing reimbursements, fixing human error in reports and reconciliation, the need to communicate policies, and more.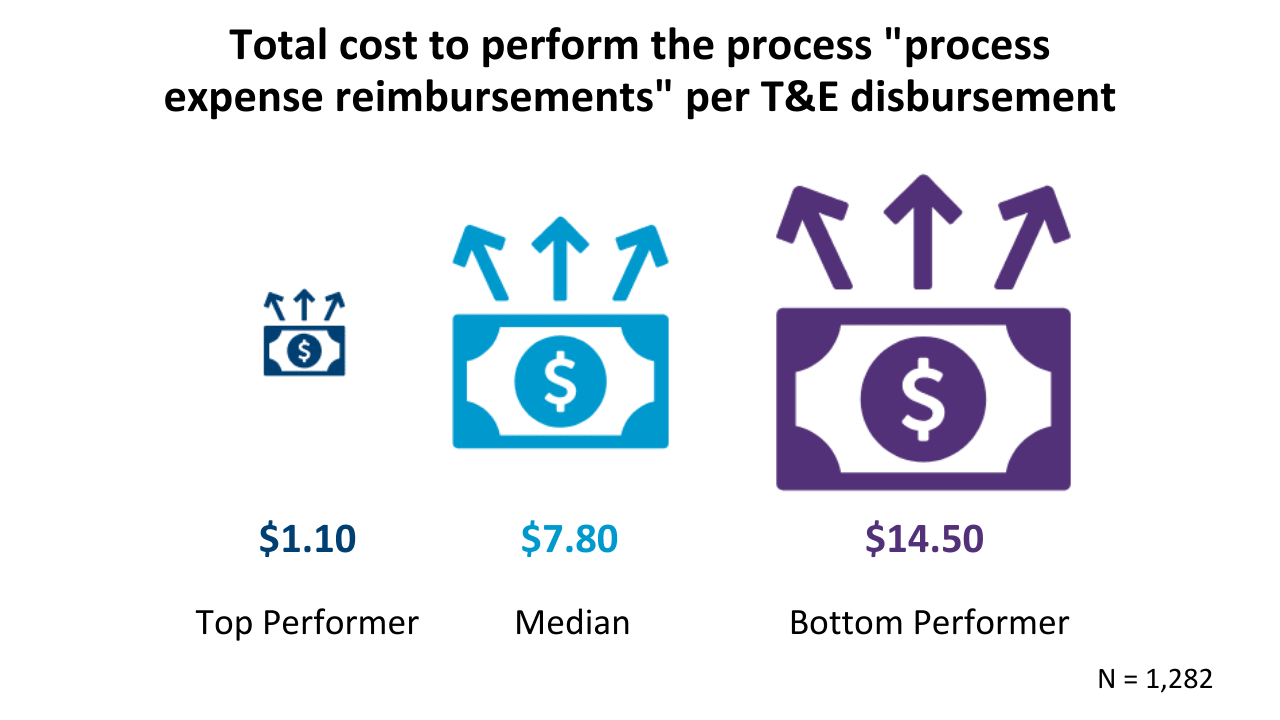 CFO.com shares three important practices to help companies lower this cost and avoid pitfalls around expense reimbursement: digitize and automate the process, develop and communicate clear policies, and monitor process performance.
As a company that automates expense management, TripActions is very close to this area, so let's focus on the practice of "digitizing and automating" the T&E process.
T&E reimbursement as a concept is in the process of becoming obsolete. Financial technology has progressed to the point where CFOs can give cards — physical or virtual — to every employee due to the built-in policy controls. This means companies no longer need employees to front the money, completely removing the need for reimbursements. By automating policy enforcement and expense reports, while eliminating the need to process reimbursements, the cost of managing T&E falls dramatically.
For more, check out this TripActions guide on the hidden costs of expense reports.
For rich commentary on the trending stories and research in B2B fintech, sign up for Exchange: A B2B Fintech Newsletter Powered by TripActions.