Today G2, the largest software marketplace review platform, announced the 2020 winners of its annual Best Software Awards. We're honored that TripActions ranked #27 on the Best Software and #38 on Fastest Growing Products.
Akin to The People's Choice Awards for tech companies, G2's Best Software Awards rank the world's best software companies and products based on authentic, timely reviews from real users. Companies on the list have proven their commitment and value based on hundreds, if not thousands of verified reviews. With more than 57,844 software companies on G2, TripActions is humbled to be recognized on two lists, an achievement that can only be earned through the endorsement of its users.
Check out what some of our users are saying about us on G2: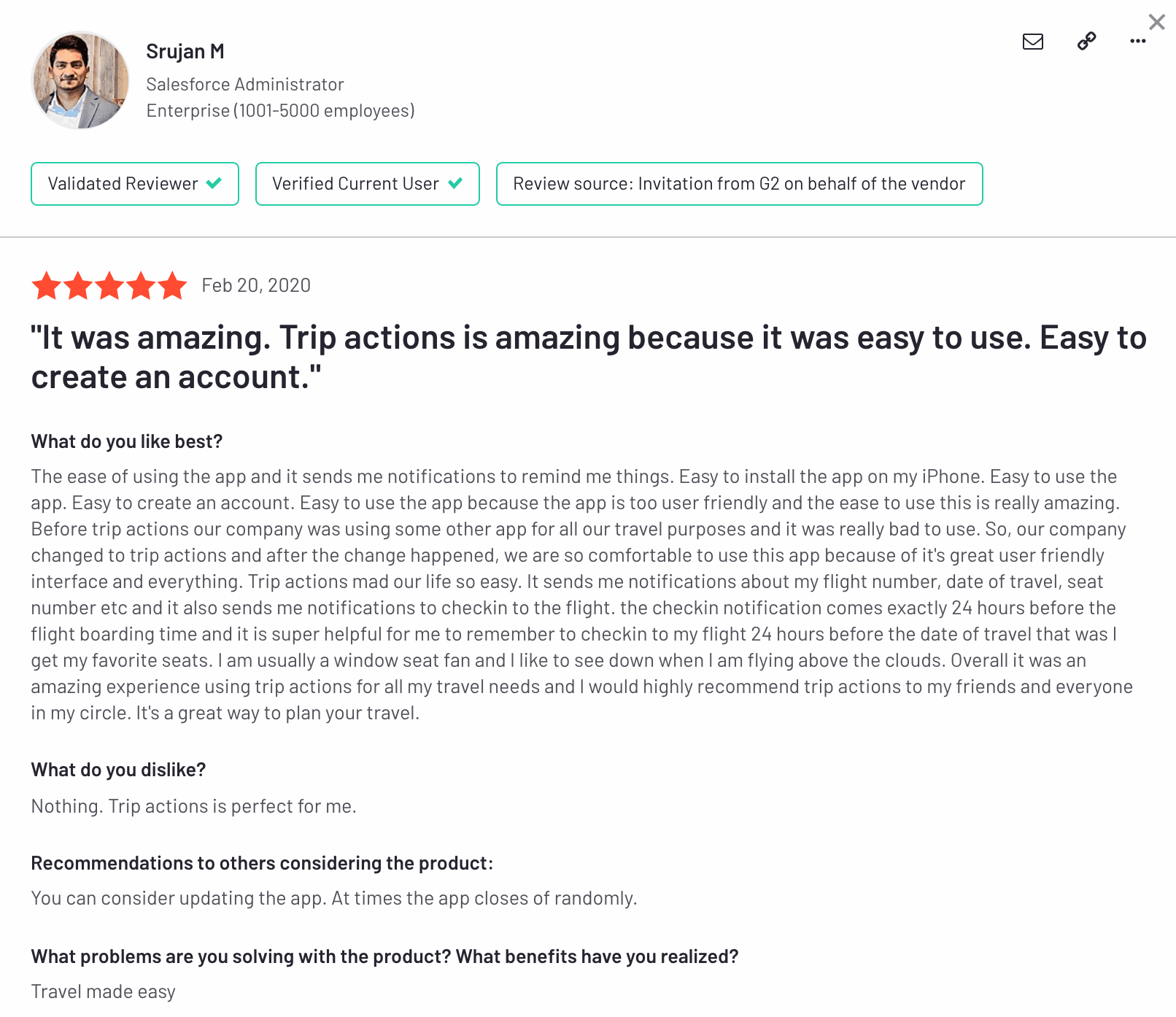 G2 created the Best Software and Fastest Growing Product lists based on data from more than 1M authentic, verified customer reviews. These reviews were written and published between January 1, 2019 - March 3, 2020. These reviews—each vetted by a real person to ensure legitimacy—spanned 77,381 software products.
Our laser-focus on all TripActions users results in an unmatched experience, boasting high adoption and customer satisfaction ratings. We're delighted to be recognized not only as a top software company, but also for our fast-growing product suite, built to give enterprises the tools they need to take care of travelers, curb costs, and maintain business continuity. The TripActions product is constantly evolving and improving to meet the needs of each and every one of our users.
To learn more about how TripActions can help your company control costs and deliver an unrivaled traveler experience, schedule a demo with us today. If you're already a TripActions customer, leave a review on the G2 site.