We're thrilled to be in Chicago this week for GBTA 2019. The action started Sunday night, with the TripActions kickoff party with our partners United Airlines, Lyft, and Sabre. At the IO Rooftop atop the Godfrey Hotel, it was a warm summer evening with the fresh river air in our hair and heat from the setting sun on our faces.
A stop at the bar provided a selection of four branded cocktails by TripActions and our partners. There was the Carpool Lane sponsored by Lyft, Sky High by TripActions, The Upgrade by United for Business, and the Sabre Negroni by Sabre.
It was great to catch up with clients and friends from across the corporate travel industry, along with our partner teams at Lyft, Sabre, and United. We also chatted with the Roadmap team who showed up with Dutch pride — blue and white dresses and suit jackets that depicted Dutch scenes.
Nights like this are why we believe in the power of in-person connections. Check out party photos taken by our head of social Dania Gelfond.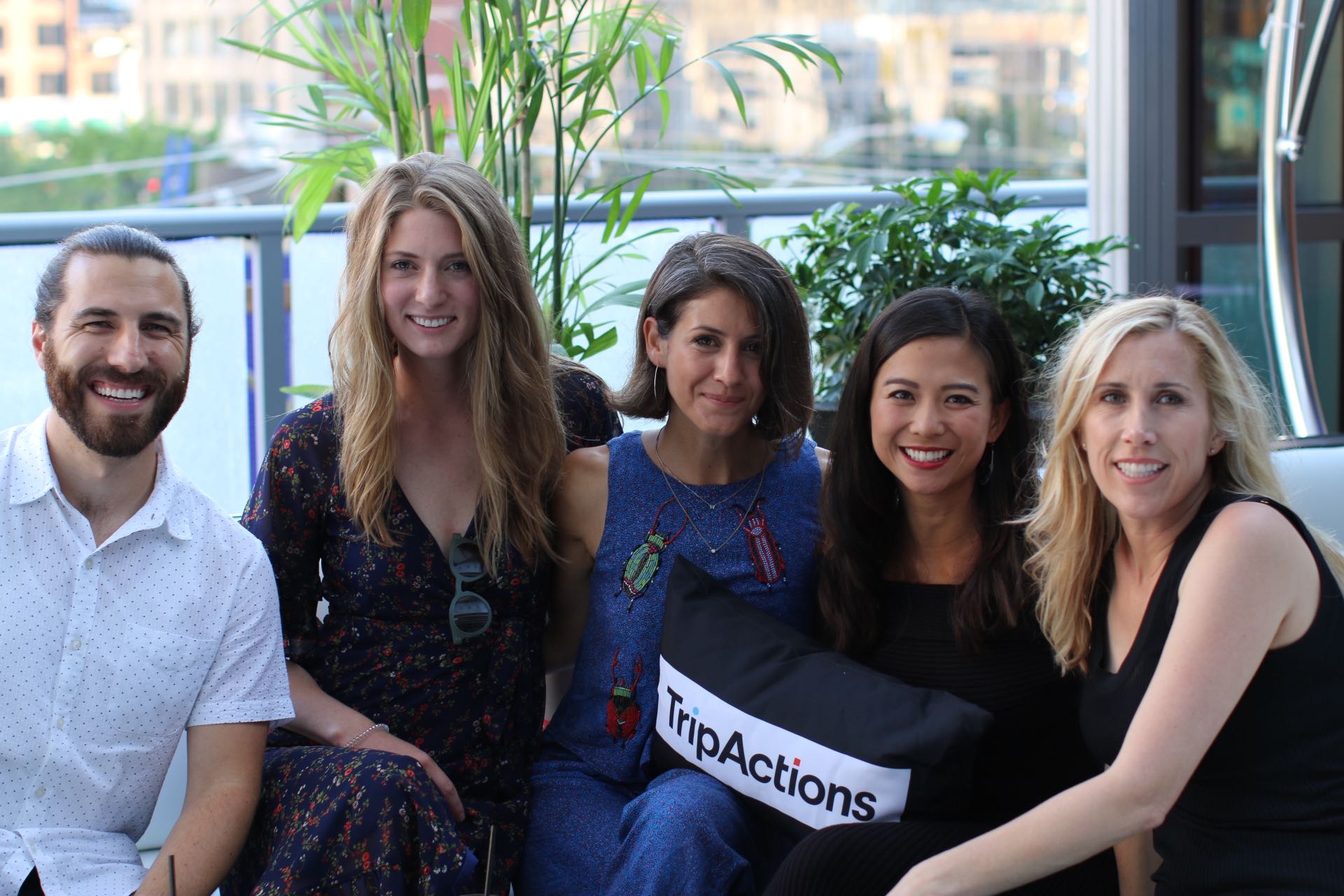 Photo: Todd Maki, VP of Partnerships, Nina Giovannelli, VP of Business Operations, Anique Drumright, Head of Product, Krystine Dinh, Director of Communications, and Meagen Eisenberg, CMO.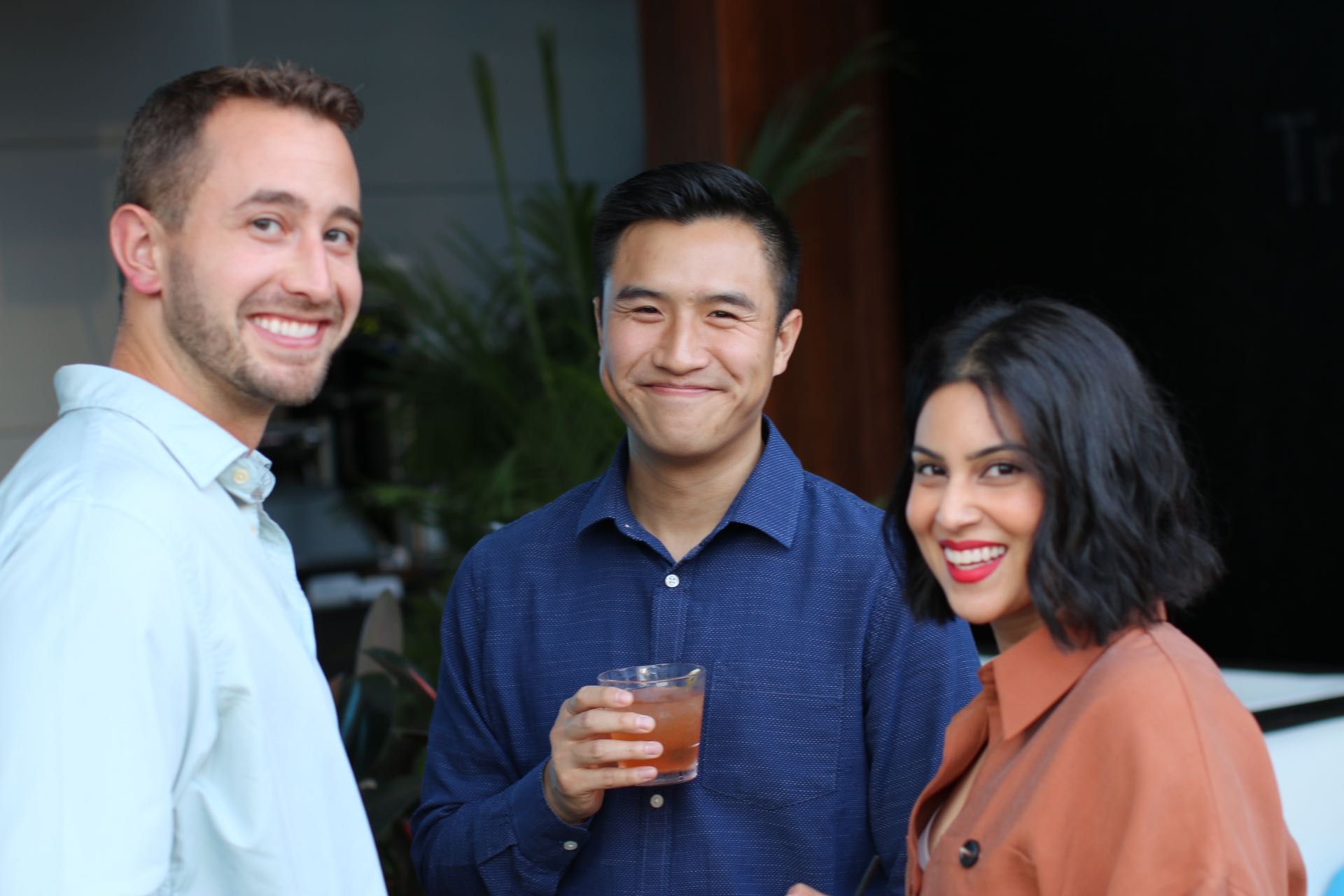 Photo: Blaine Bassett, Product Marketing Manager, with Shawn Wong, Product Manager, and Nadia Hussain, Product Marketing Manager.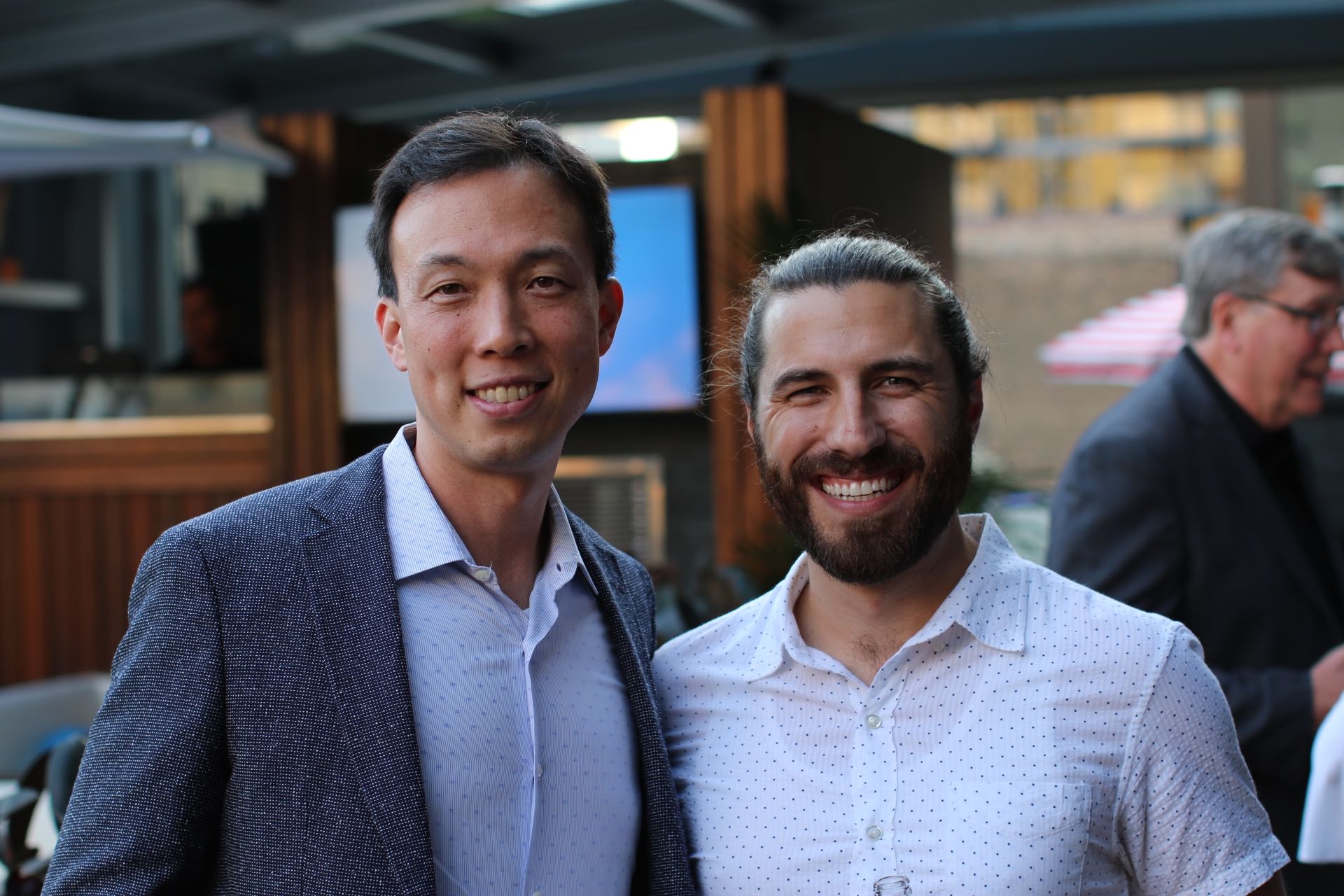 Photo: Rich Liu, CRO, with Todd Maki, VP of Partnerships.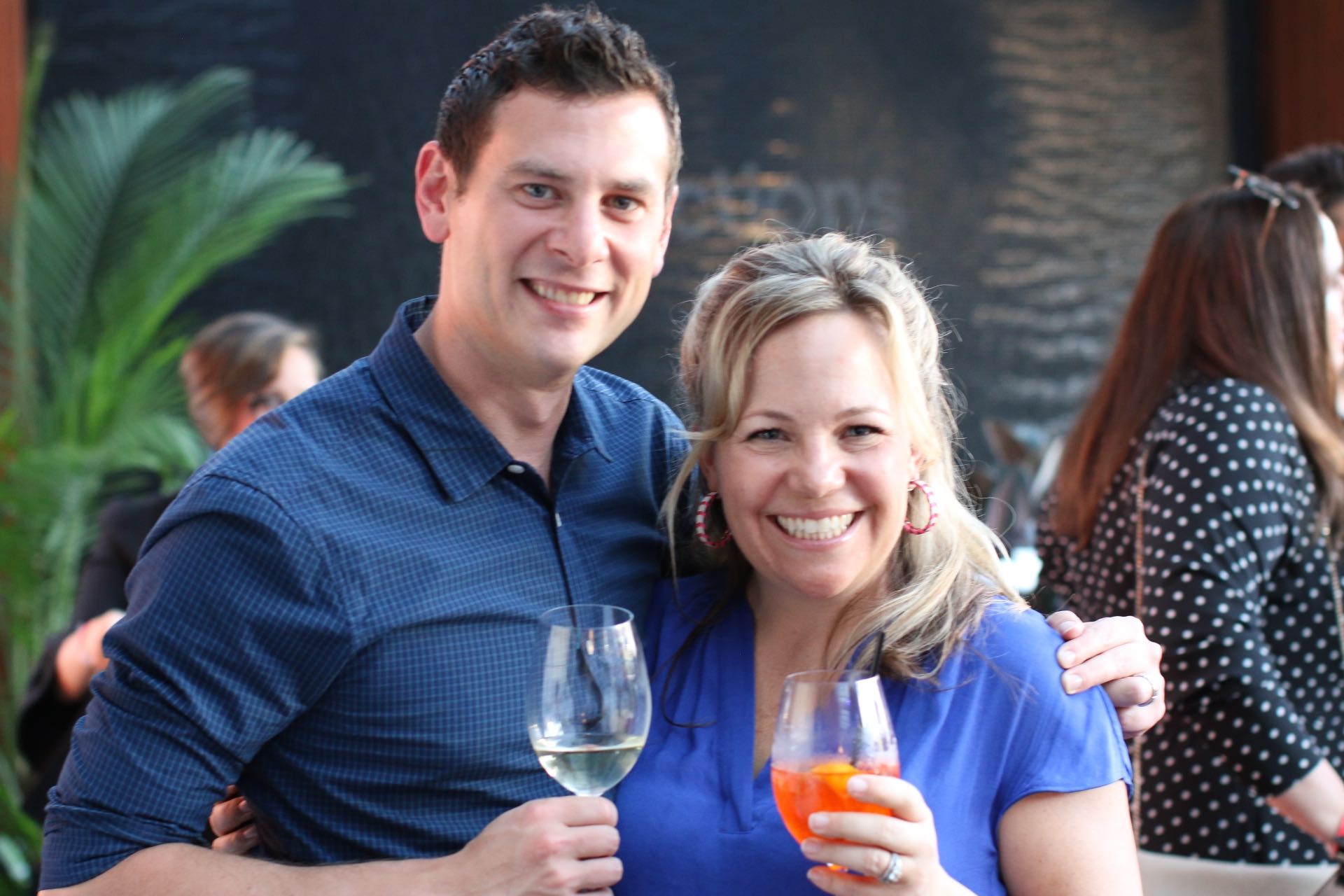 Photo: Daniel Finkel, VP of Booking Experience and Supplier Strategy with Stefanie Layne, Chief of Staff.
Following an incredible sunset and rooftop gathering, we were up bright and early Monday morning attending education sessions on everything from the power of AI in corporate travel and the importance of data quality, to changes in hotel loyalty and dedication to diversity.
TripActions Vice President of Booking Experience and Supplier Strategy Daniel Finkel appreciated the opportunity to discuss NDC on the GBTA Broadcast Studio with IATA & United NDC.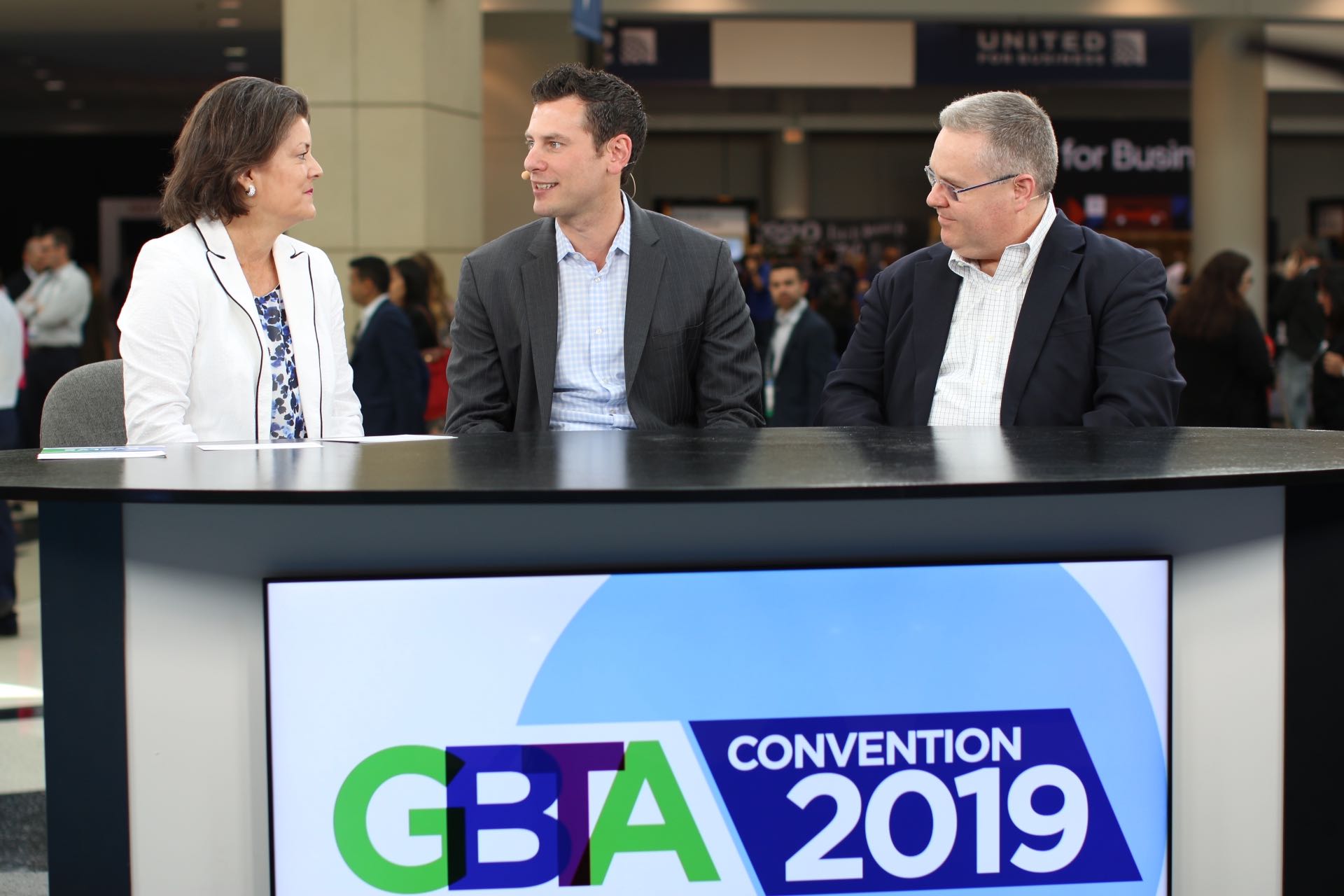 On center stage, CEO Ariel Cohen had the honor of joining a panel entitled Travel Technology: Disruptors or Problem Solvers?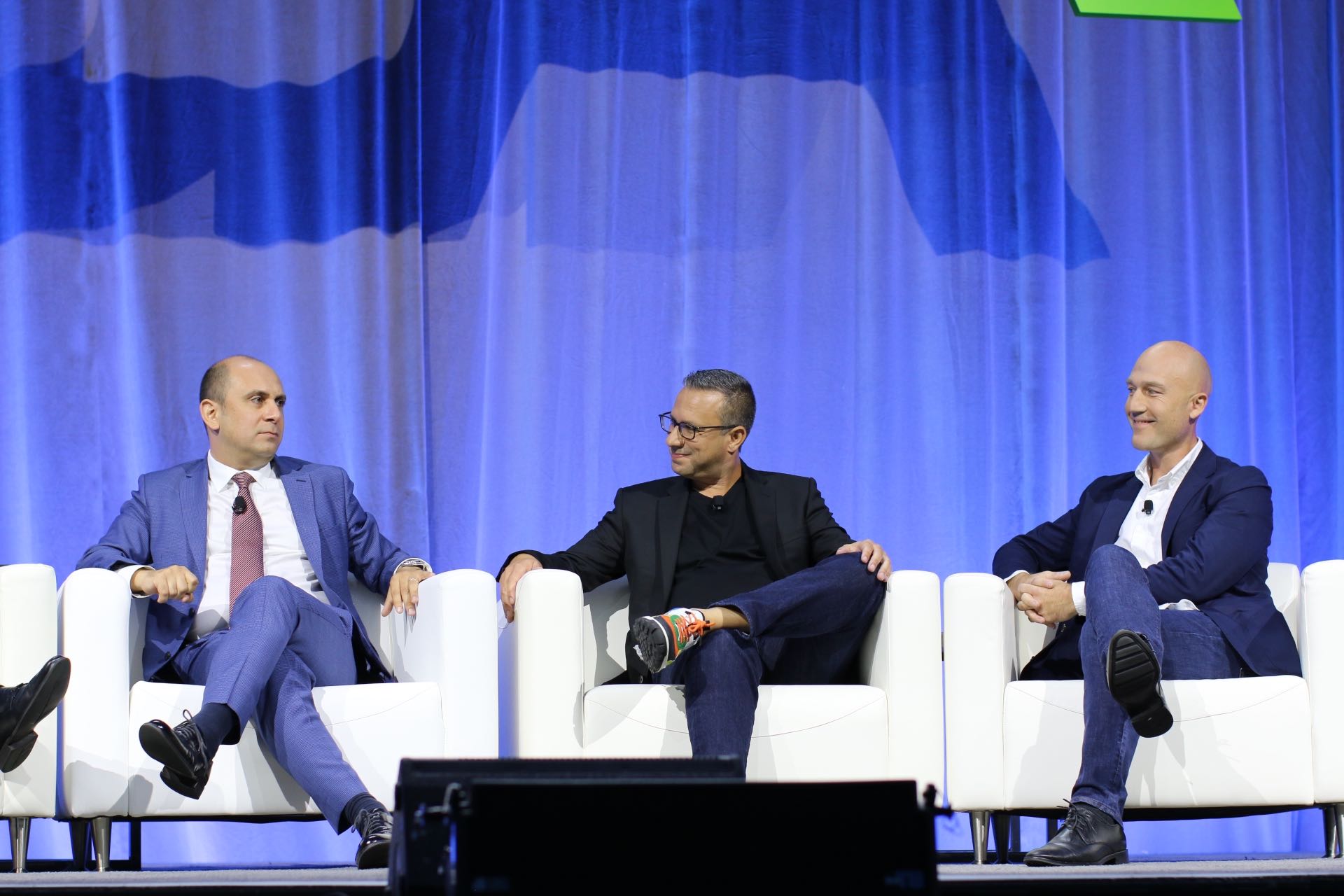 At lunch, Boeing Chairman, President, and CEO Dennis Muilenburg gave a fascinating talk about the possibilities of supersonic air travel.
We spent the next five hours talking all things business travel with partners, clients, and prospective clients at our booth and VIP Lounge. It was the best part of the day, as we love to connect face to face and hear what people are talking about when it comes to business travel. We shared product demos, held one-on-one meetings in our private lounge, and spent a little time exploring the disruption taking place across the industry at nearby booths.
Our team members, partners, clients, and prospective clients who participated in a demo headed up to the VIP Lounge throughout the afternoon.
"I've never seen a lounge like this in a decade of attending GBTA," said a veteran attendee as he took in the view from above.
We started happy hour at the VIP Lounge with our custom cocktails:
"Making Connections" with Ketel One, blackberries, fresh basil, fresh lime, and ginger beer
"Better Business Technology" with Ketel One botanical grapefruit and rosé, St. Germain elderflower liqueur, fresh lemon and grapefruit juice, finished with Prosecco.
It's impossible to attend every single session or meet every person, so — here are a few highlights from TripActions and other social feeds:
View this post on Instagram

</div

</a>
We're excited to be back at GBTA today and can't wait to see you there.
If you couldn't make it to GBTA this year, follow us on Twitter and Instagram for all the highlights or schedule a call with one of our business travel experience experts to learn more.
Ready for more? Join us at TRAVERSE, a travel and tech festival where we'll discuss the future of business travel, this October in San Francisco.