The TripActions product has evolved significantly in the past quarter due to changing events and feedback from our customers. For a quick and thorough overview of the ways in which the TripActions platform can help address your travel management and travel payment challenges, we recently hosted a webinar for a deep dive on these features.
New features the webinar covers include:
Coronavirus Report
To help TripActions customers mitigate the organizational impact of the coronavirus, we released a real-time coronavirus report that shows traveler impact, the latest updates from the CDC, and relevant news, all within the TripActions Admin Dashboard. Combined with our suite of Business Travel Continuity™ solutions, businesses can leverage these tools to ensure the safety of their travelers, even in the face of rapidly changing circumstances and uncertainties.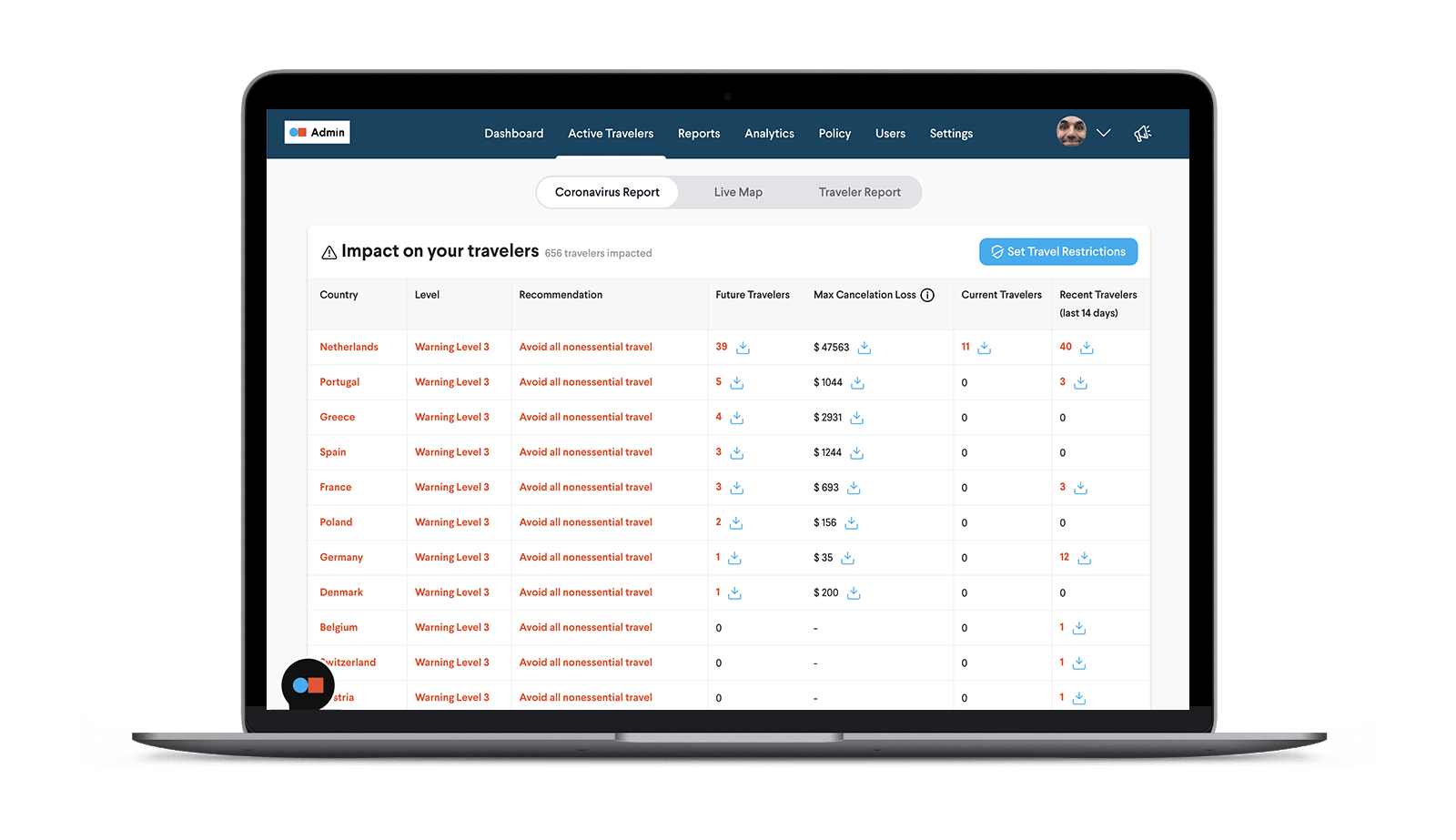 Manager Dashboard
TripActions admins have long held access to the savings, out-of-policy bookings, and other reporting functionality with the Admin Dashboard. This power has now expanded with the launch of the TripActions Manager Dashboard. Now any user designated as a manager in TripActions (one or more employees directly reports to you) has access to booking data.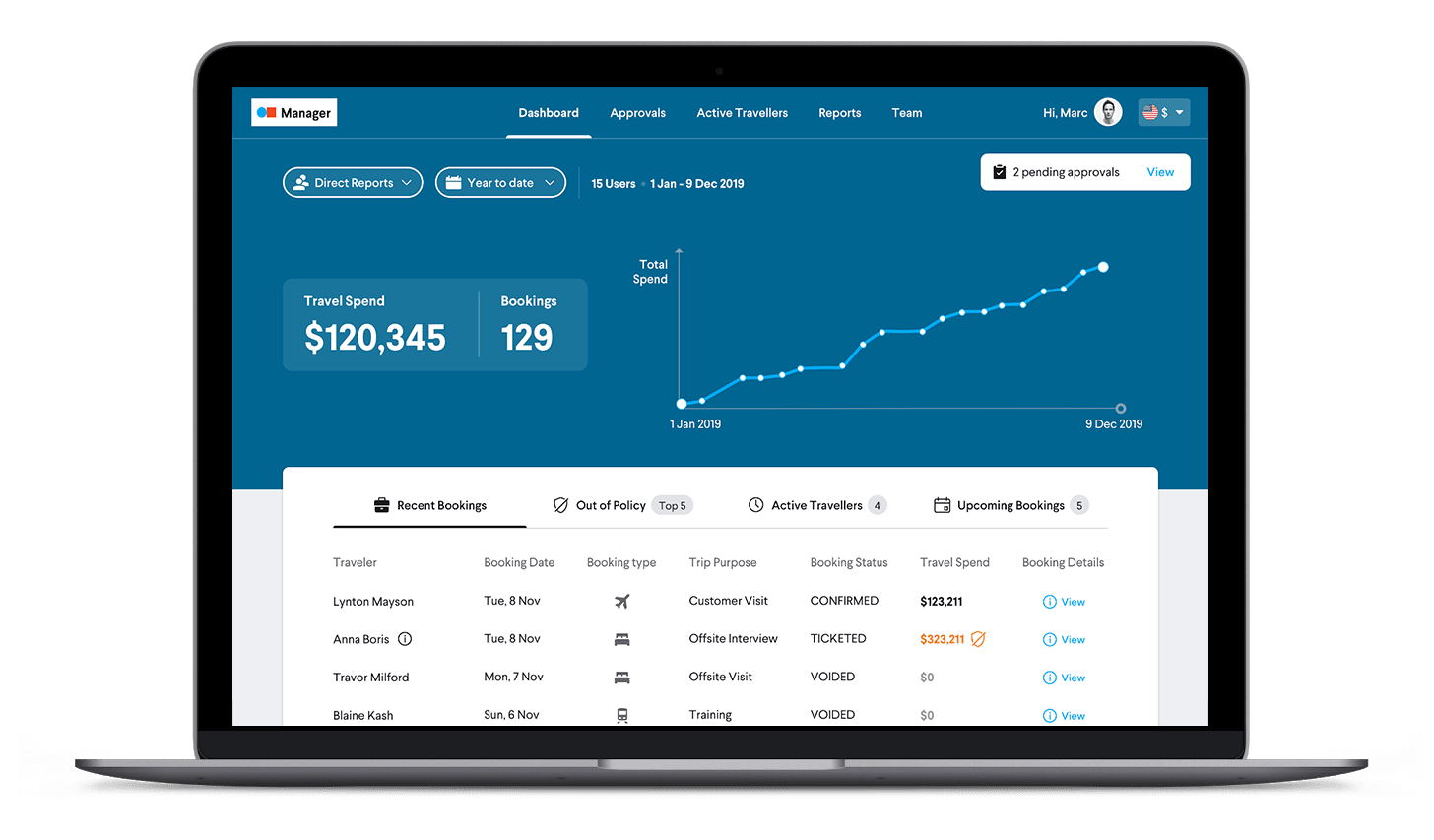 TripActions Liquid™
This past quarter, TripActions also announced the launch of TripActions Liquid, a payments solution that helps companies diligently manage travel spend and stay on track with their budget. With TripActions Liquid, organizations gain real-time control over policy and better visibility into the true cost of travel.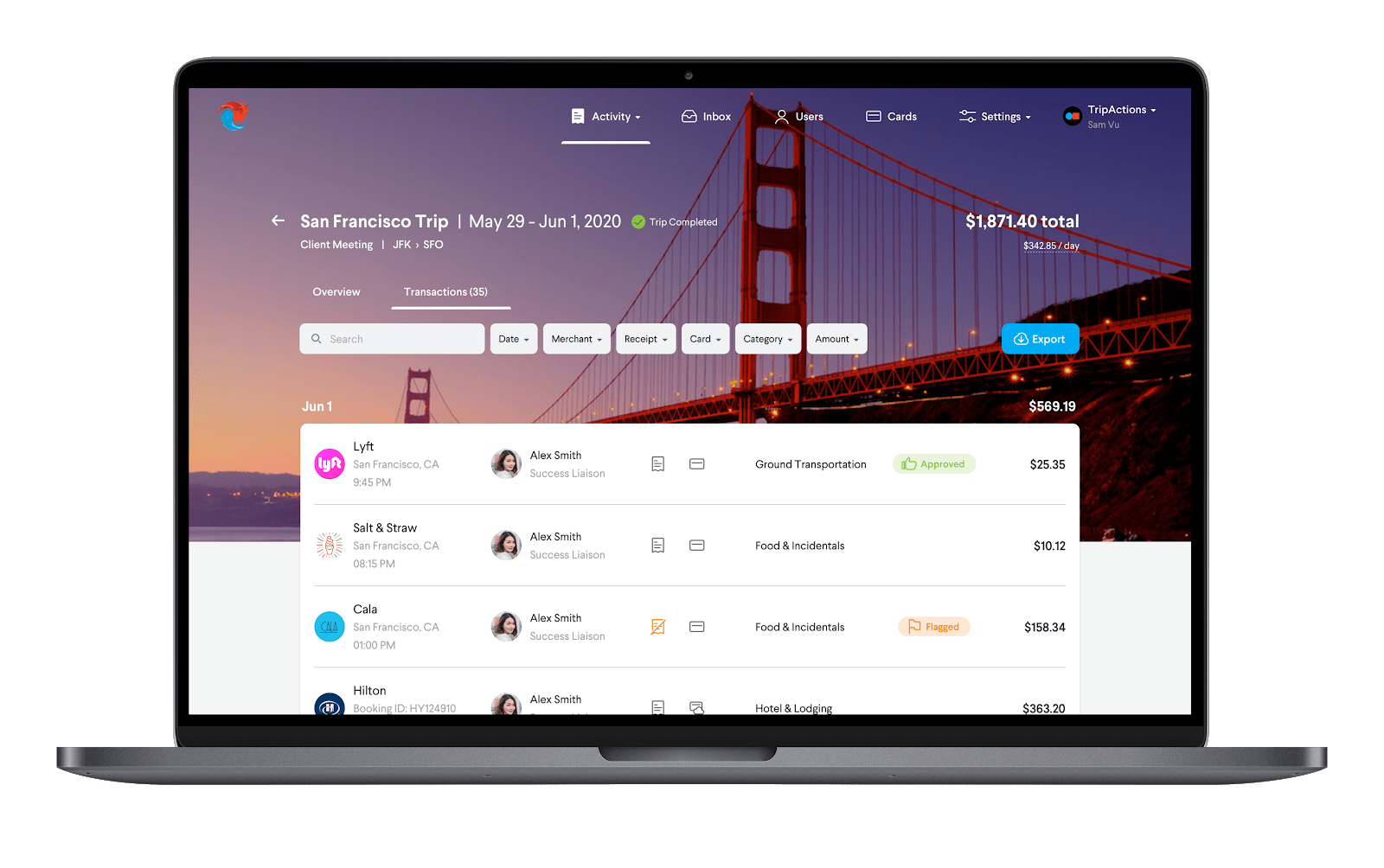 To learn more about all of the above features as well as others we released in the last quarter, check out the TripActions What's New webinar, now available on demand.
If you're ready to get a personalized demo, schedule one today.