With business travel quickly rebounding, it's clear that the new tools are needed to adapt to the new reality. One example: when a delegated person is tasked with booking travel for another.
It might be an executive assistant booking on behalf of a boss or a manager booking on behalf of a team. The process of booking travel for another person was once frustrating and near impossible on legacy booking platforms -- but with new technology, there are solutions on the horizon.
Today, TripActions introduces a new self-serve delegate feature, which seamlessly allows travelers to grant colleagues the right to book on their behalf. With the latest update, travelers have even more control over who has access to a travel profile to book travel on behalf of another.
The new self-serve delegate feature includes:
An at-a-glance view of delegates along with whom can book on behalf of another
The ability for delegates to seamlessly accept or decline requests
Features for users to quickly add or remove delegate(s)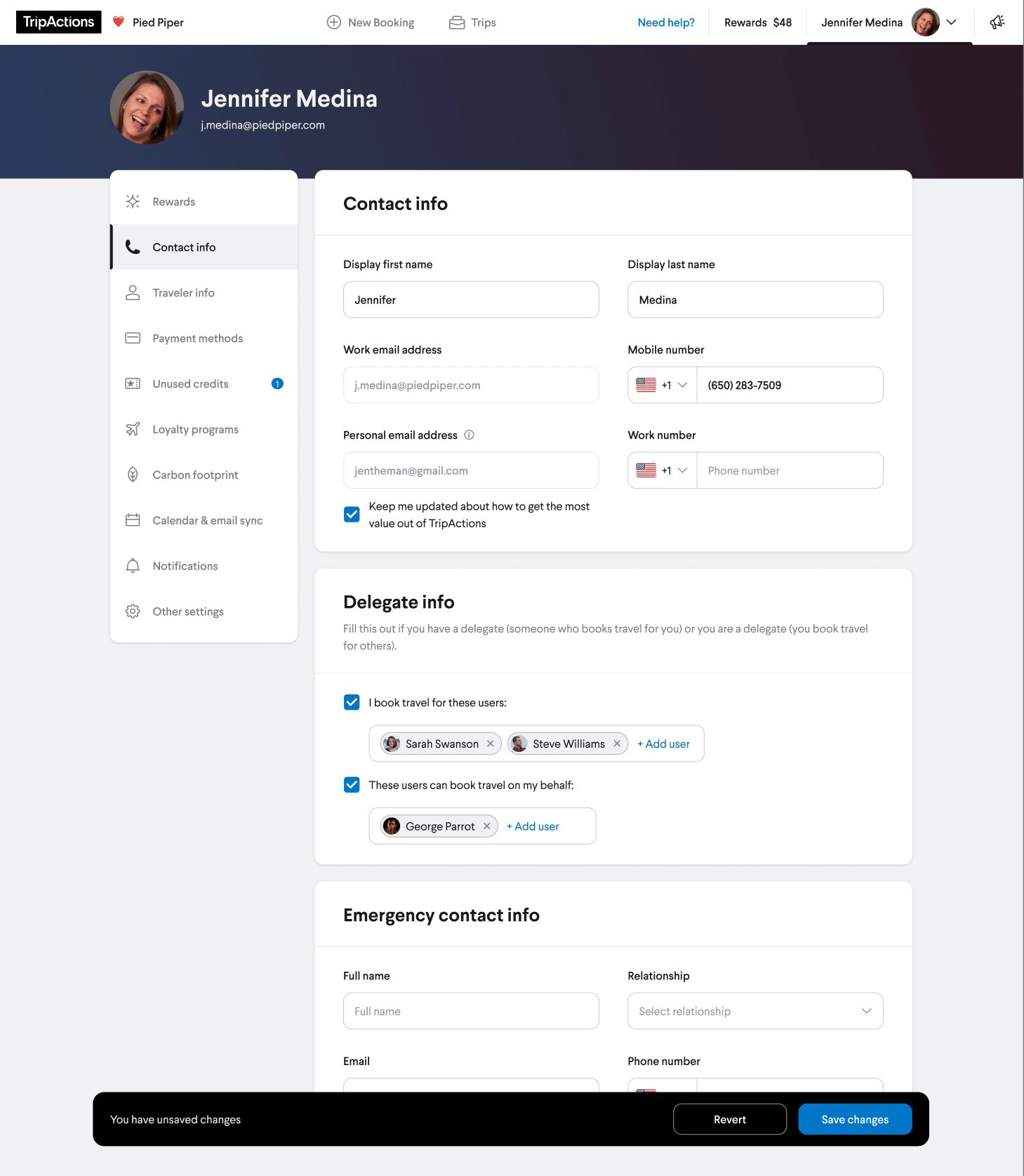 Let's get back to traveling with a streamlined process that makes business travel easier, more productive, and more enjoyable -- no matter the circumstance.