Business travel can be a lot of work — and that was before COVID-19. As the world gets back to business, travelers and their companies are looking for the tools and information they need in order to feel safe and travel confidently. TripActions has developed a suite of innovative features for every stage of a journey to equip travelers and their managers with real-time data and support.
The Return to Travel Feature Suite
TripActions data show that between November '20 and January '21, 67% of international itineraries saw a travel restriction change between booking date and departure. And many destinations and airlines now require proof of health documentation in order to travel.
So while business travel continues to pick up, especially with an accelerated vaccine roll out, there is a new normal to traverse on the way to that first team meeting. Business travelers are excited to get back on the road, but risk and uncertainty around changing restrictions can dampen or even discourage leaders from organizing their first meet ups.
TripActions has automated all the work to answer any question or doubt that a traveler might have while also making it as simple as a click for admins to oversee and control where and when their teams are traveling to keep everyone as safe as possible.
In addition to existing features in the Business Travel Continuity suite, such as enhanced policy settings, airline safety protocols, pre-trip approvals, and self-serve trip changes and cancellations, the 'Return to Travel' suite includes three new features:
Notification Enhancements
Travelers can now receive destination-specific travel restriction change notifications to ensure they have the latest real-time data and information on the global travel environment. Live updates and changes are available for entry restrictions, quarantine policies, health documentation requirements, COVID testing requirements, health insurance requirements, visa requirements, transit restrictions and more.
Digital Health Passport
TripActions now offers travelers a digital health passport where they can upload and store all necessary health documentation required to travel domestically and internationally within a centralized hub. This information can be easily displayed to anyone who requires documented proof upon arrival to any destination.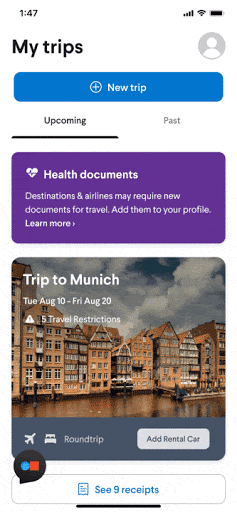 Automated Unused Ticket Application
TripActions now helps companies of all sizes account for every dollar spent with the automatic application of new or partially used flight credits for all future bookings.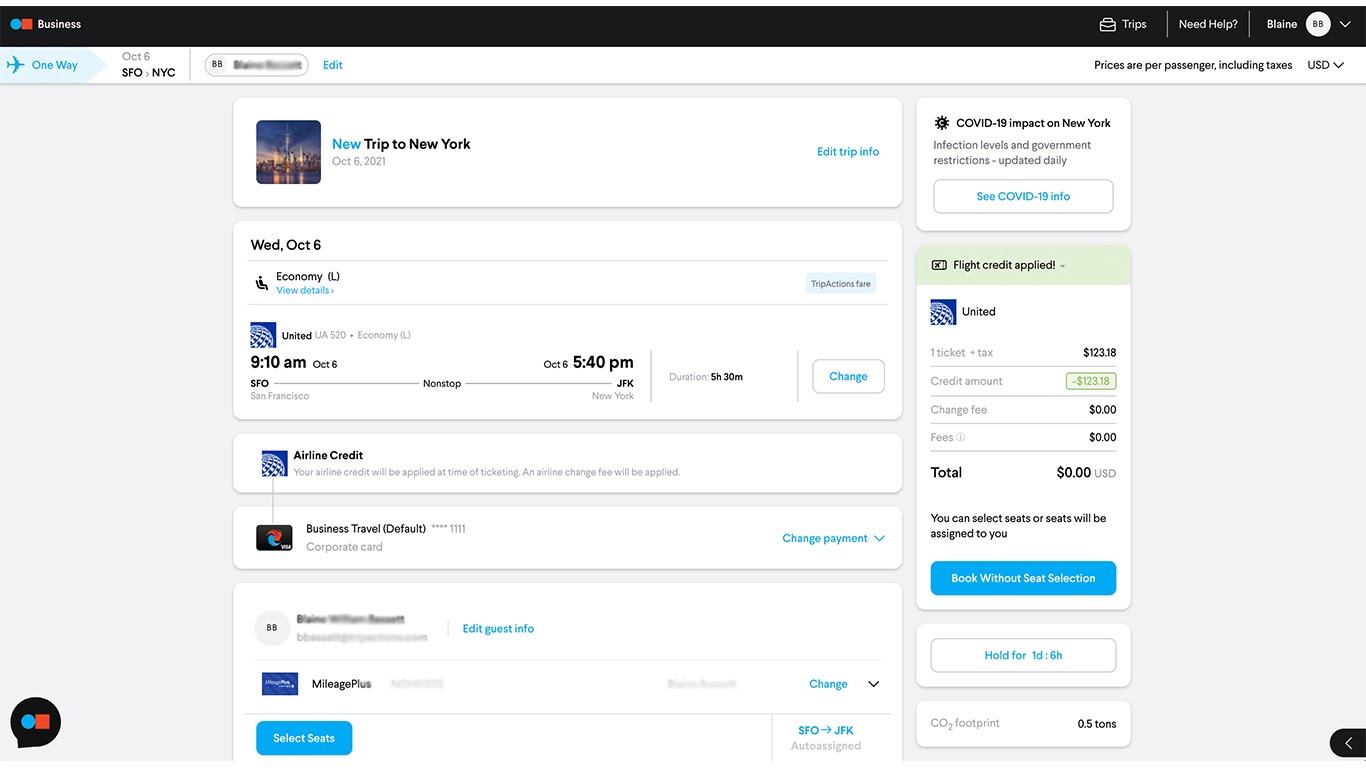 Take a look today to learn more about the 'Return to Travel' suite and how it can guide business travelers and organizations towards in-person meetings — because business travelers should focus on being there, not getting there.