Today we are thrilled to let you know that we are partnering with Southwest Airlines, a like-minded innovator well known for their traveler-first approach, to bring travelers the best available Southwest content through our marketplace.
We live by the belief that at the center of building and scaling a high performance corporate travel program is a great traveler experience. The happy traveler comes with a positive ripple effect — higher adoption, integrity of spend data and ultimately higher savings — which is why we are so invested in providing our customers with the best experience in business travel.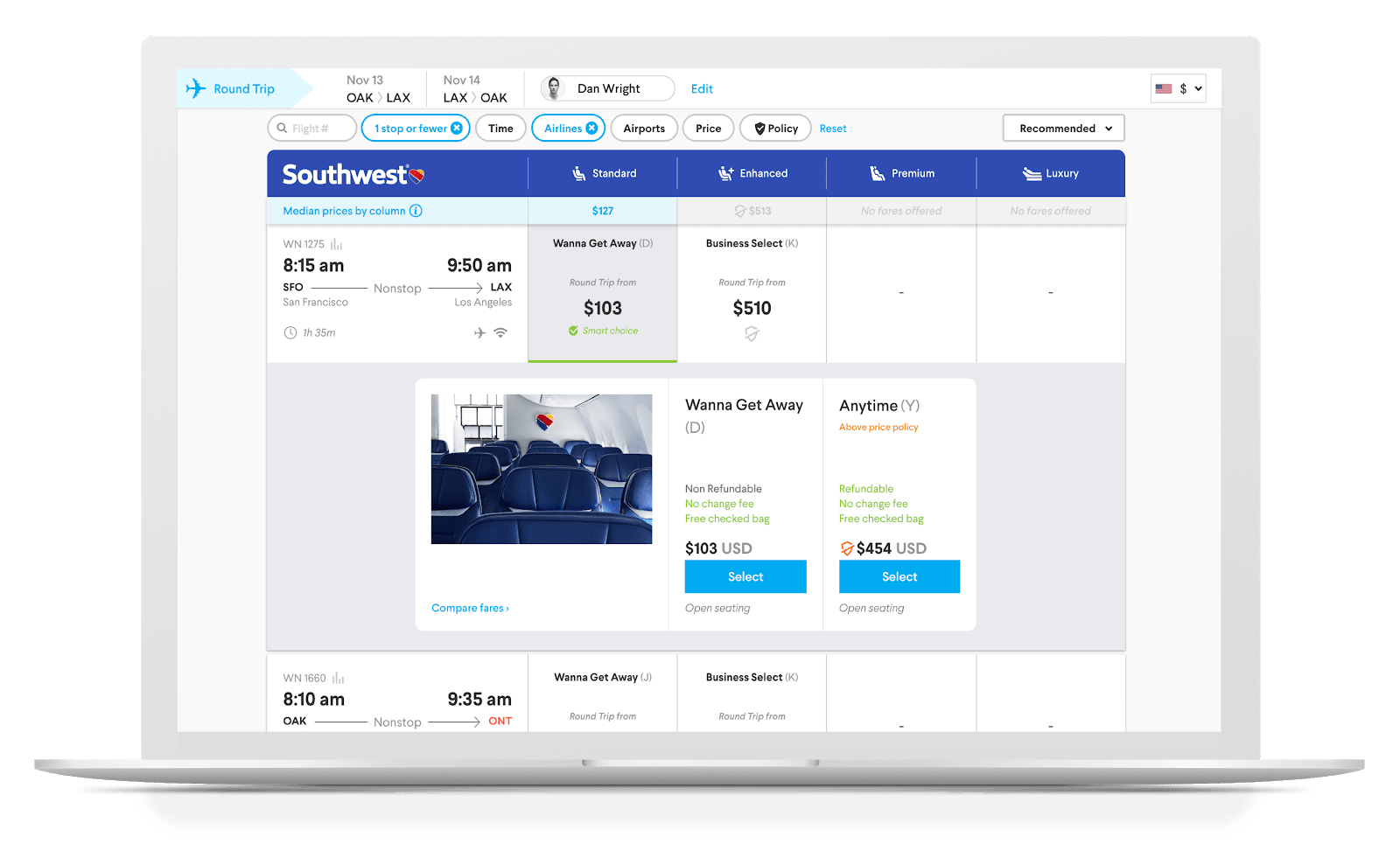 What Your Travelers Love About Southwest, Available in Our Marketplace
Through our new direct connect with Southwest, powered by ATPCO's NDC Exchange, travelers will be able to book, change, and cancel Southwest reservations through TripActions, enjoying the same great choice in inventory they would find booking through the airline directly. Many of the flexible features signature to the Southwest Airlines brand are now available to our travelers, including:
Early Bird Check-in can be added to a reservation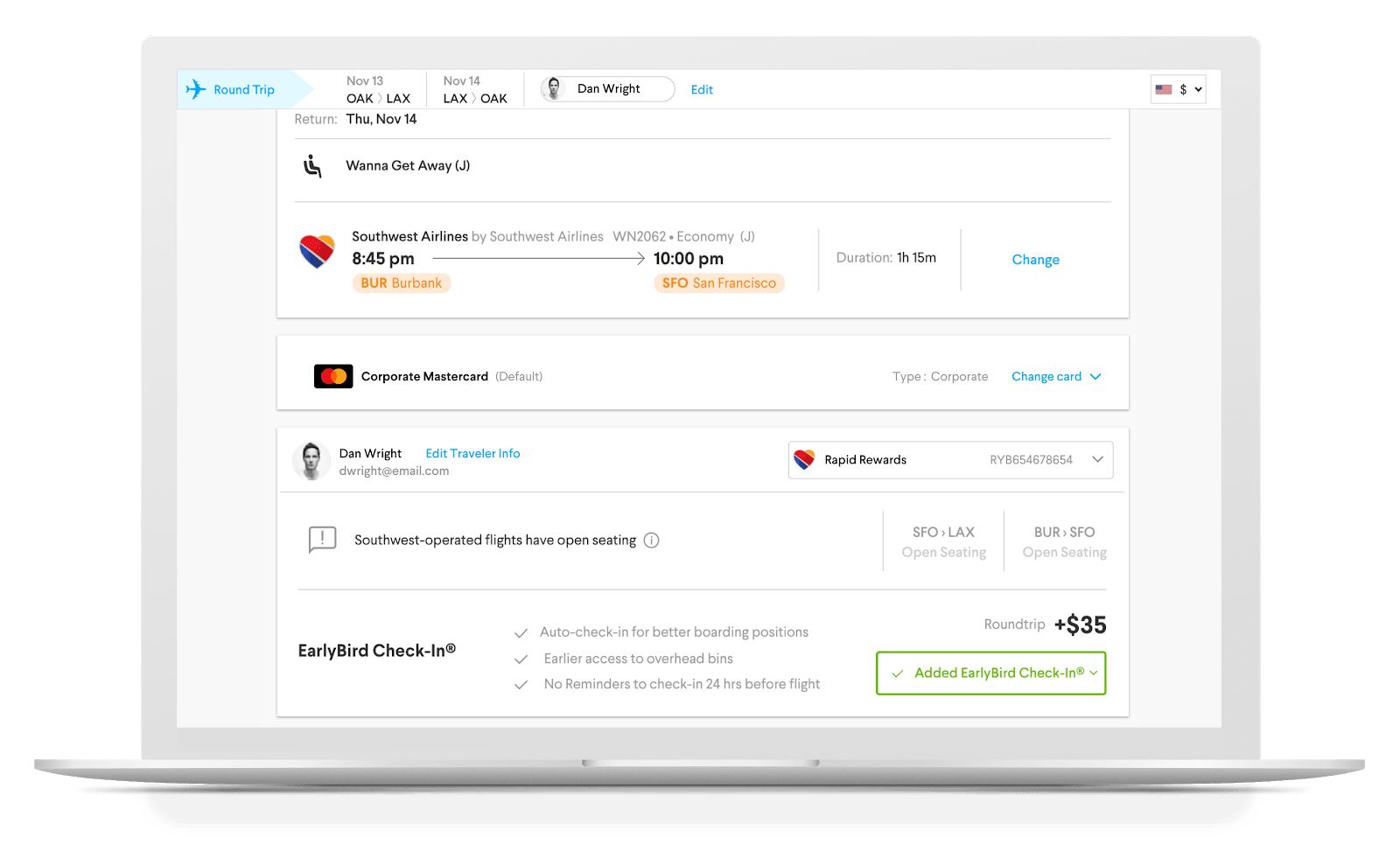 Travelers can make changes to reservations right from the TripActions app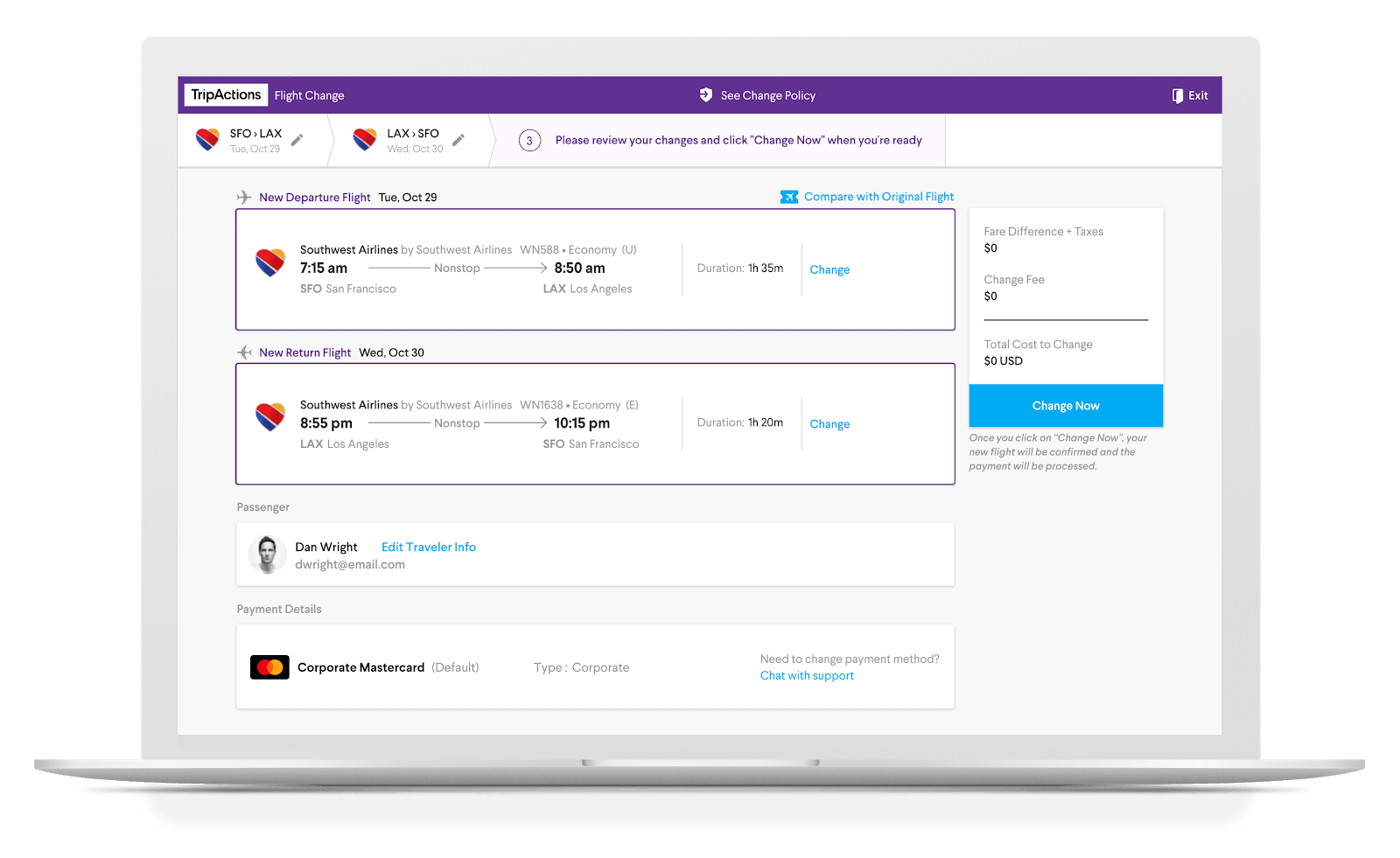 Unused credits are surfaced and applied automatically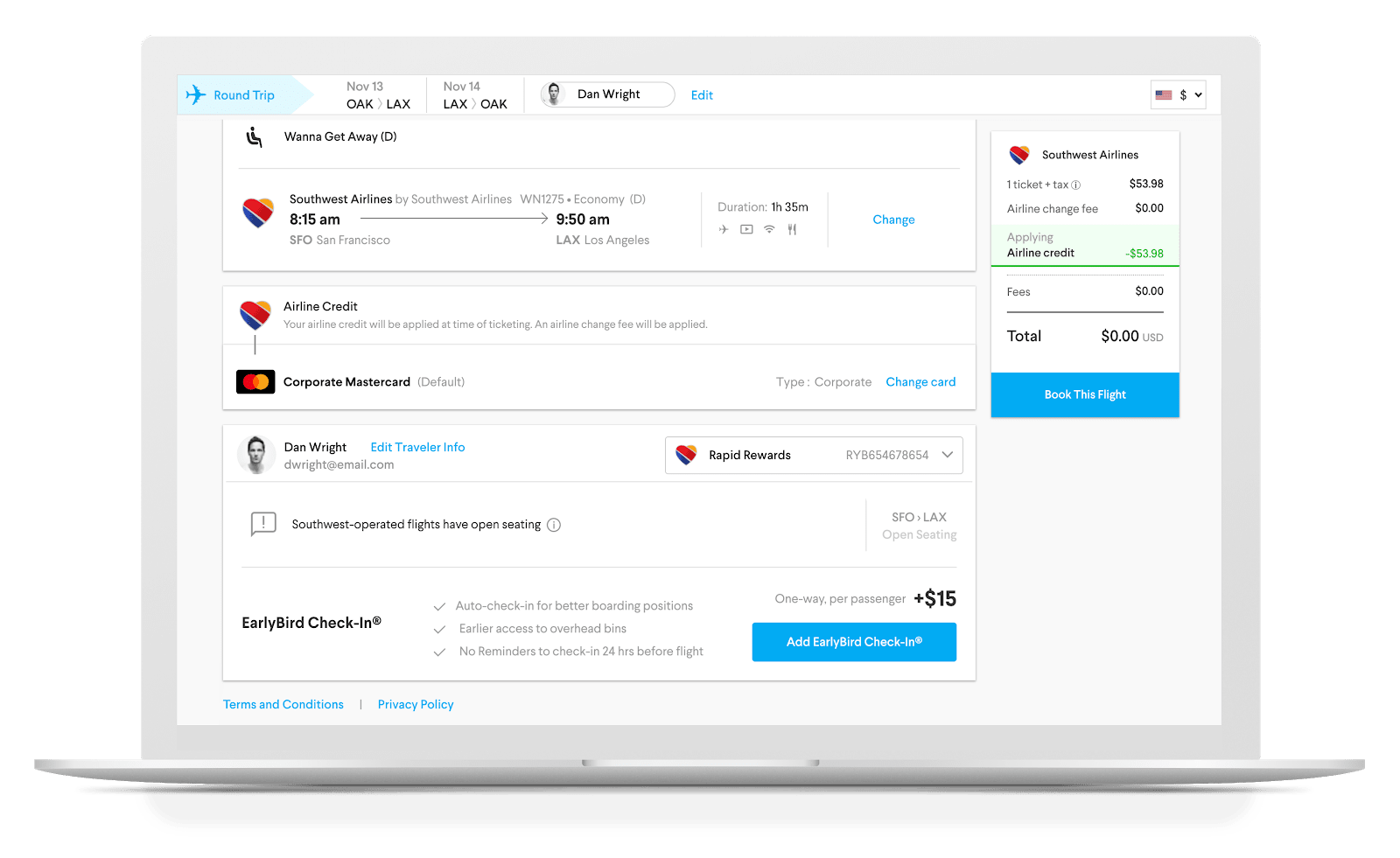 Offering Unrivaled Choice in Inventory to Meet the Unique Needs of the Business Traveler
As a travel management company, it's on us to understand the needs of both the business and the business traveler so deeply that we're able to serve them the right choices, that match their shared goals, in seconds. This is why earlier this year we launched our Next Generation Storefront allowing for a seamless experience where users are presented with a rich level of information about each of the many offerings available to them in the shopping experience.
Our air content partners are constantly innovating to differentiate their product offerings and we are working together to establish new and creative ways to unlock the value of their investments for our travelers. We count on our growing ecosystem of supply partners in order to do this well and we're incredibly excited to partner with Southwest Airlines in this effort. As two brands that stand for shared values like transparency and an unwavering commitment to the traveler, we can't wait to see where things go next.
That's enough excitement for one day. We'll see you in the air!