Digital transformation is completely changing travel management processes. Harnessing the power of three major technologies -- mobile, machine learning, and various industry innovations -- is disrupting the outdated legacy approaches rampant across the industry to make life easier for business travelers and their organizations.
TripActions Vice President of Product Marketing Dave Packer lives and breathes our product all day, every day. We sat down with him in the video below to learn more about his perspectives on the technologies playing the biggest role in travel management today.
Digital transformation in the context of business travel is about modernizing and removing the heavy, manual-based approaches that have existed in the industry for many decades, with new platforms designed to deliver on these new needs without burdening the organization.
If you think about it from the travelers' perspective, the world has changed quite dramatically in the last 5 years -- consumerism of business applications and the idea of immediate response and resolution through multiple communication points have become common. From the business perspective, there's an expectation of easy access to data and analytics as well as greater cost visibility.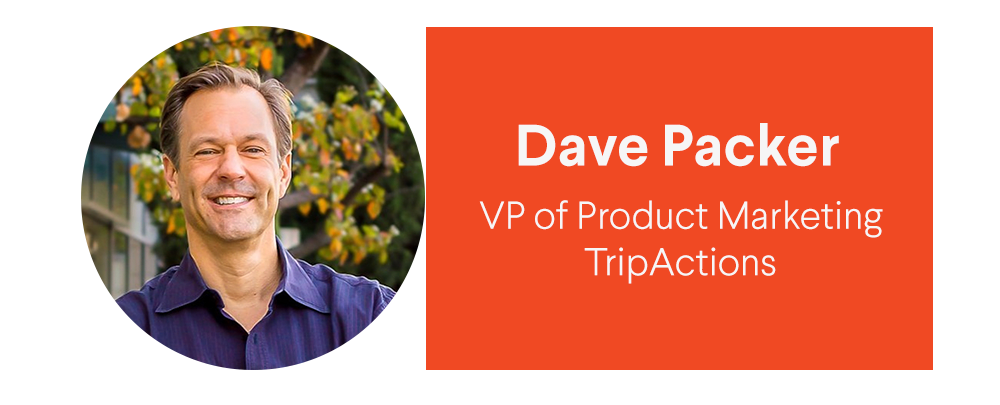 The three technologies that play the most important roles in this disruption are mobile, machine learning, and industry technology like NDC. There are the mobile, self-service focused technologies that remove many of the extra steps and the need to contact a support or travel agent when time is of the essence. Machine-learning is providing a more personalized experience for travelers to simplify the overall travel booking process. And industry technology like NDC (New Distribution Capability) and NGS (Next Generation Storefront) that are delivering new ways for suppliers to provide content to travelers.
"Mobility has been around for a while now, but it continues to evolve. The trick with mobile is providing an experience that cannot be beat. How do you do that? It is a mixture of the user experience and the technology that you are bringing to the users through that mobile device. It is one thing to say that you have a mobile app. It is another thing to say that you have a mobile app that really meets the needs of that business traveler who is always on the go, or needs to make a flight change as soon as they get off the airplane. The technology continues to evolve and makes a huge difference in travelers' experiences and lives," Dave explains in the video.
"The most dramatic aspect of a really good mobile application is one that hides the technology from the user at the end of the day. The user does what they need to do and it is very simple for them," says Dave.
Machine learning adds so much to the user's experience. Every business traveler has their own likes and dislikes, they choose which airlines, flights, and routes are best for them, and they have their favorite loyalty clubs. TripActions accumulates that data and applies machine learning to it so business travelers can find their preferred options quickly.
If we know enough about the traveler, we can surface their prefered option to the top instead of them going through thousands of listings to find that one flight to Chicago that they really want. As a result, users select one of the top 10 search results returned on TripActions more than 90% of the time, and the top search result 60% of the time. Machine learning enables TripActions to slash the industry average for booking time from 60 minutes to just six.
"Instead of taking 60 minutes to book a trip, we can really condense that down to a few minutes and have that experience be much more immediate. When you think of the typical road warrior, that's someone who is traveling all the time - those minutes add over months or years. You want to make sure that you're not wasting someone's time booking flights and hotels. You really want to condense that down into as few steps as possible," says Dave.
Supplier technology is also having a huge impact on the digital transformation of travel management processes with new technology like NDC coming to the market. Business travelers don't have to go to three different sites to find the complete package that they desire. All the options are in one place and tailored to their needs.
"It really allows travelers to have more options for their trips, and provides different kinds of packages and elements from the suppliers for them to select," says Dave.
How Digital Transformation is Changing Business Travel
These innovative technologies and policies help drive greater cost savings for the enterprise. Businesses transitioning to these new technologies see huge differences in traveler experience, satisfaction, and engagement, which means more travelers are staying in policy, the company has greater spend visibility to work with suppliers, and their road warriors are saving large amounts of time and money over antiquated approaches. Traveler adoption is a key factor in our solutions. Businesses are trying to ensure that their travelers have the tools and resources to be successful, and they want visibility into their travel spend so they can manage those costs more closely.
To achieve this, they need to ensure that the greatest level of usage and adoption of their travel program and the solution that they provide -- which ultimately means providing the best traveler experience as possible so employees want to use the solution.
As a company we were founded on delivering a traveler-first experience, but we're also dedicated to empowering travel managers. We ask ourselves daily how we can better enable organizations to have the greatest level of employee engagement and satisfaction in their travel program. This is the key to truly build and provide a best-in-class travel program, and in doing so give travel managers the visibility and controls that they need to drive the greatest savings possible.
"What we've been doing which is taking these technologies -- mobility, machine learning and NDC technologies -- and bringing them together in a way that really serves the traveler the best experience possible in a really elegant way. The traveler really appreciates it and they get the booking they want and the support they need when they need it. When business travelers get the best experience possible, it allows the business to achieve their goals as well," concludes Dave.
You can meet Dave Packer and dozens of other leaders revolutionizing corporate travel management at TRAVERSE 19, the travel + tech festival hosted by TripActions, on October 2-3 in San Francisco.