What a day! The first day of TRAVERSE 19, the travel+tech festival hosted by TripActions, in San Francisco was filled with excitement, ideas and fun. With more than 800 business travel leaders coming in, the event kicked off with excitement and espresso.
TripActions Co-founder and CEO Ariel Cohen started the morning by speaking to the power of coming together in person.
"I don't think there's a way to do business without meeting face-to-face. That's why we believe being there in person is powerful," said Ariel in his opening keynote. This day of learning, networking and in-person connections drove his point home. We came together to discuss what business travel be today and tomorrow and how we, as a community, can take it there.
We heard from dozens of leaders on the mainstage and throughout breakout sessions, and highlighted the top insights here. Whether you attended or not, join us in exploring TRAVERSE 19 Day One.
TripActions Leads Industry Innovation
To start the event, the TripActions team made two major announcements that we know will support and transform how travel leaders approach business travel. With our new Trust and Transparency, TripActions is giving providing unprecedented insights into traveler data and how we perform broadly in terms of Net Promoter Score, traveler satisfaction, average time booking trips, and more.
"Ilan and I are super proud to announce Trust and Transparency today. All of our metrics are live. We are showing you the commitment we have to share everything with our customers," said Ariel Cohen during his keynote.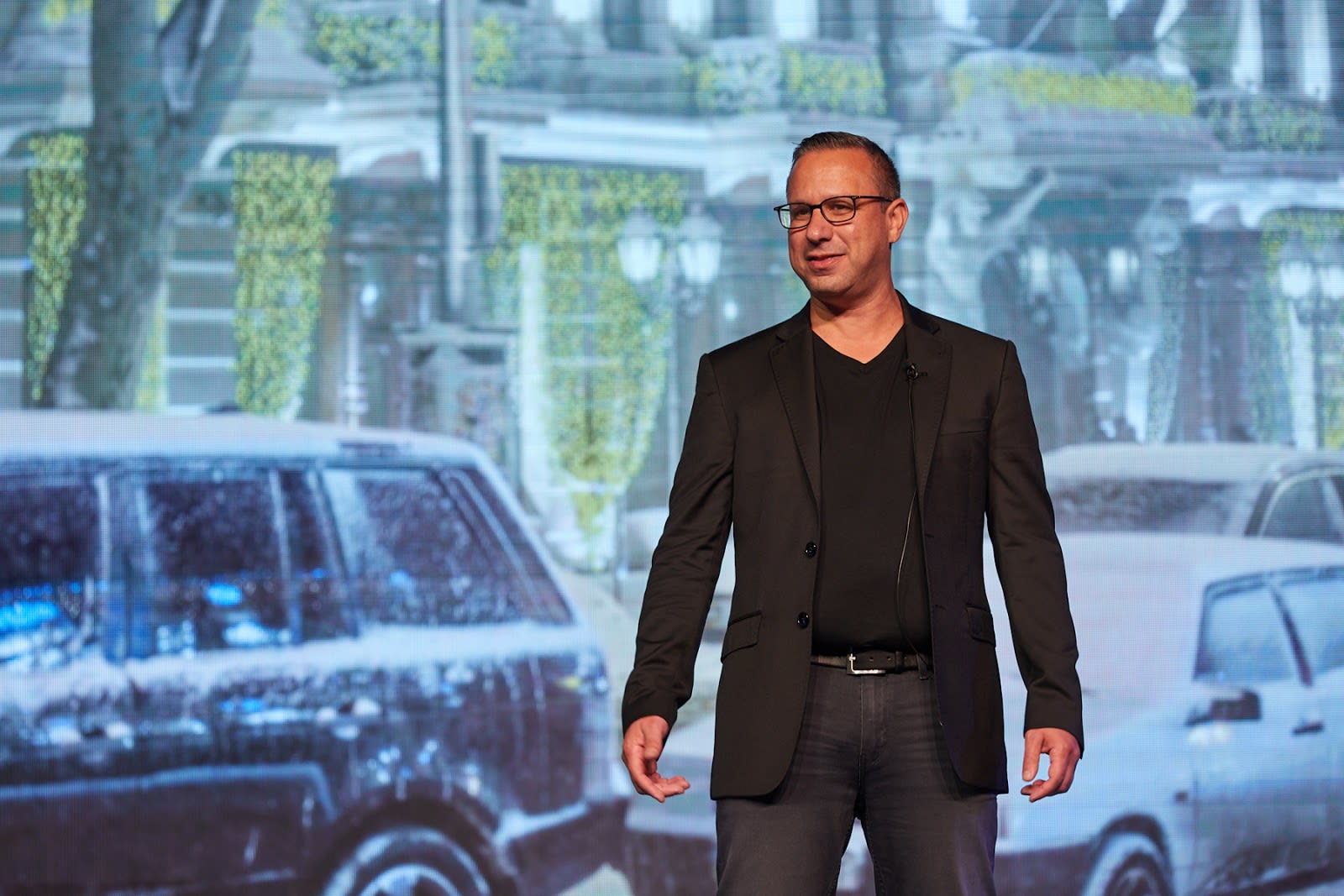 Additionally, as travel leaders are increasingly looking to take responsibility for their company's business travel on the global community, we announced our Carbon Impact program to provide information about the environmental impact of business travel across their organizations.
"Companies who opt in get insights into the emissions output of their travel programs. They gain access to company-wide reporting as part of a new Carbon View in the completely redesigned TripActions Admin Dashboard," explained Vice President of Product Anique Drumwright.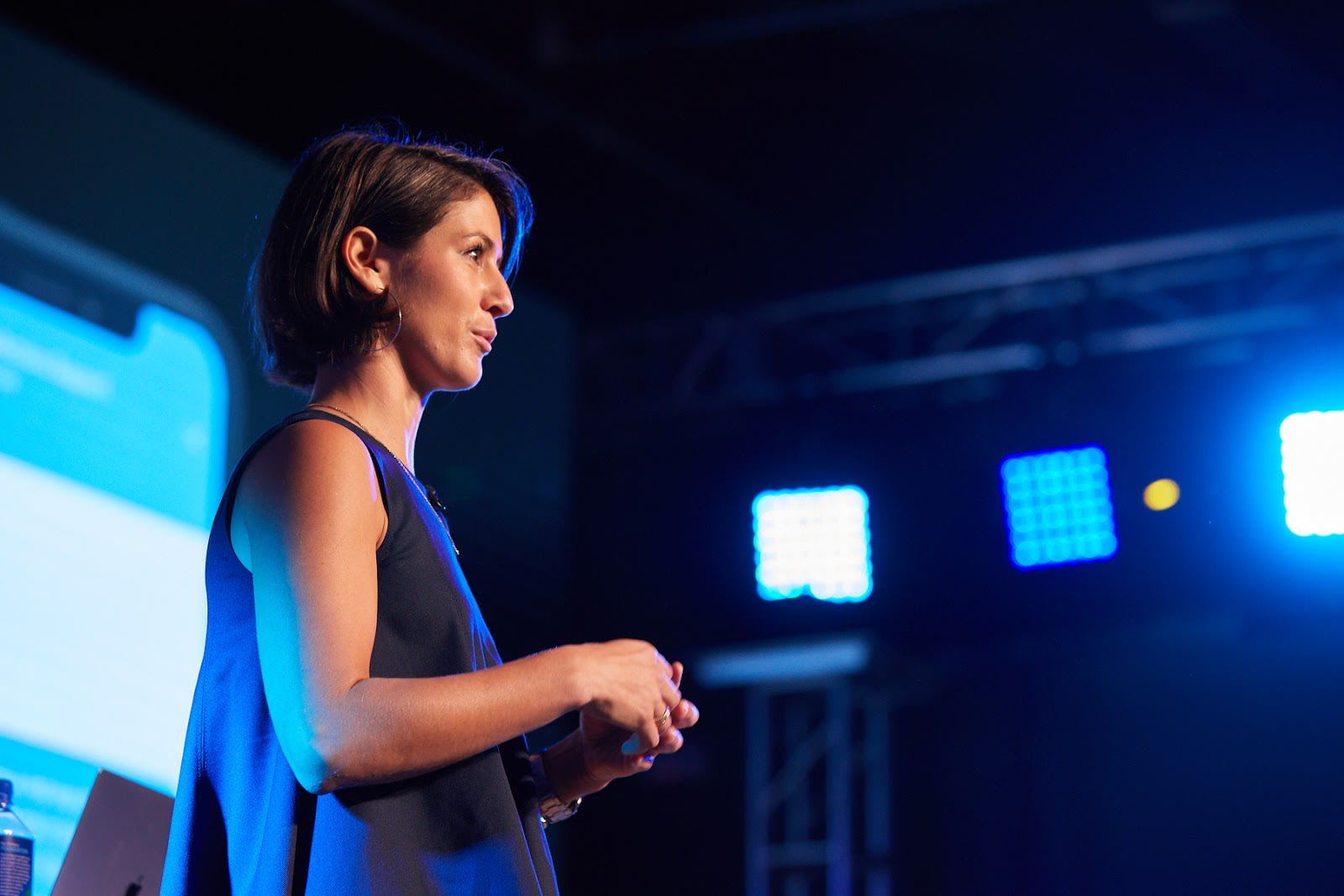 The Mainstage
Early in the day, Caroline Strachan, Managing Partner at Festive Road, asked the audience to consider: "What if your company's travel program were so good, everyone wanted to use it?"
As a travel expert who has led travel programs at Cisco, Yahoo and AstraZeneca — as well as served as Vice President of Global Consulting with American Express — Caroline has a deep 360-degree understanding of the complexities, challenges, and opportunities of corporate travel management.
Caroline implored travel leaders to change how they approach the needs of travelers: "This is what the traveler of the future demands: Know me. Be where I am. Tell me only what I need to know."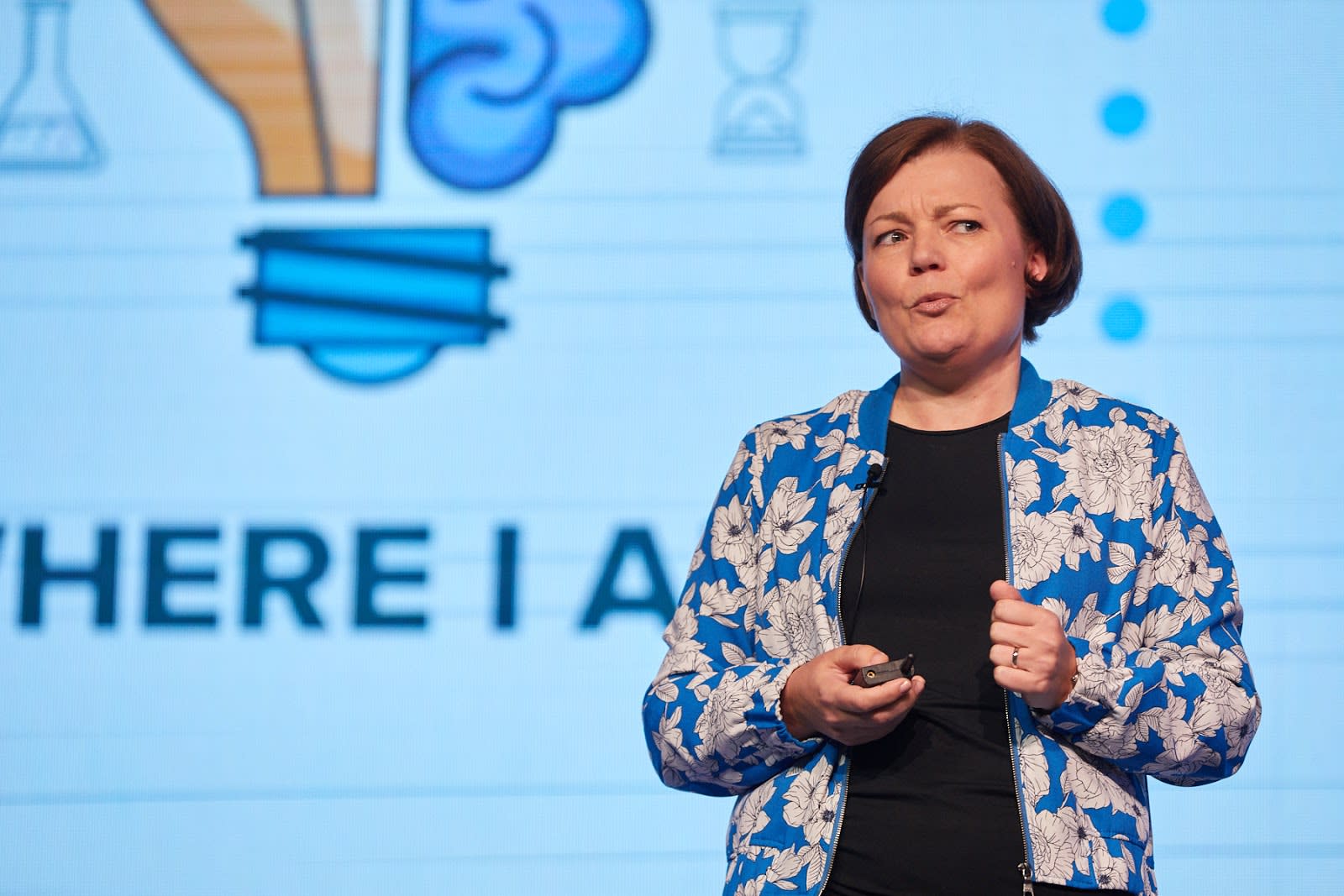 We believe that business travel is a strategic lever for growth so it was only natural to include a panel on how travel is helping transform today's innovative businesses.
Moderated by TripActions Chief People Officer Leslie Kurkjian Crowe, the panel included travel and finance leaders from Zoom, Sojern and Lyft. The group discussed how travel is an integral part of their companies' rapid global expansion and how important a sound policy is in driving that growth.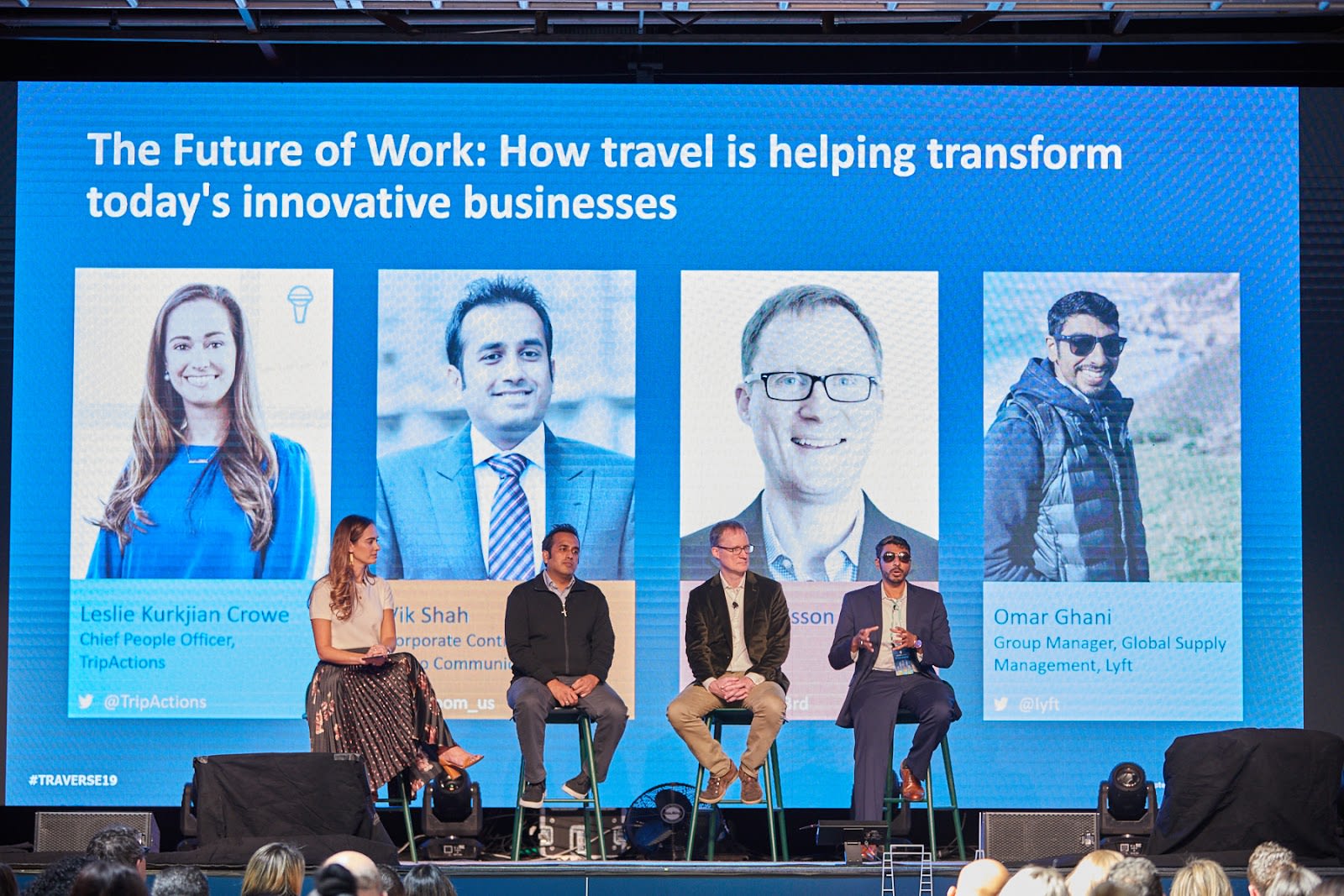 Diving Deep
Following a lunch break in the California Sun, attendees split into breakouts in four separate tracks: Innovation in Travel, Toward the Future, Building World-Class Travel Programs, and Beyond the Basics.
Innovation in Travel included discussions and deep dives into how TripActions continuously innovates the product by putting travelers first. TripActions CTO Ilan Twig presented on how AI and how machine learning specifically is changing the face of business travel by using data to learn and predict what travelers are most likely to book. TripActions Head of Lodging Supply Tara Stangel spoke about how forward-thinking travel management companies handle lodging preferences and Anique Drumright discussed business travel in the age of climate crisis.
In the Towards the Future track, leaders from across multidisciplinary fields came together to discuss and imagine what business travel will look like amid rapidly changing technology and behavioral habits. David Wieseneck, VP of Finance at letgo, discussed how we're getting a more consumer-grade experience in our enterprise-level tools and apps. Discussing the latest airport terminal trends, TravelSkills founder Chris McGinnis led a conversation with leaders from the three major Bay Area Airports. And the track concluded with exciting discussion with Dre Labre of the TBD Company asking the audience to open their minds when envisioning the future of business travel.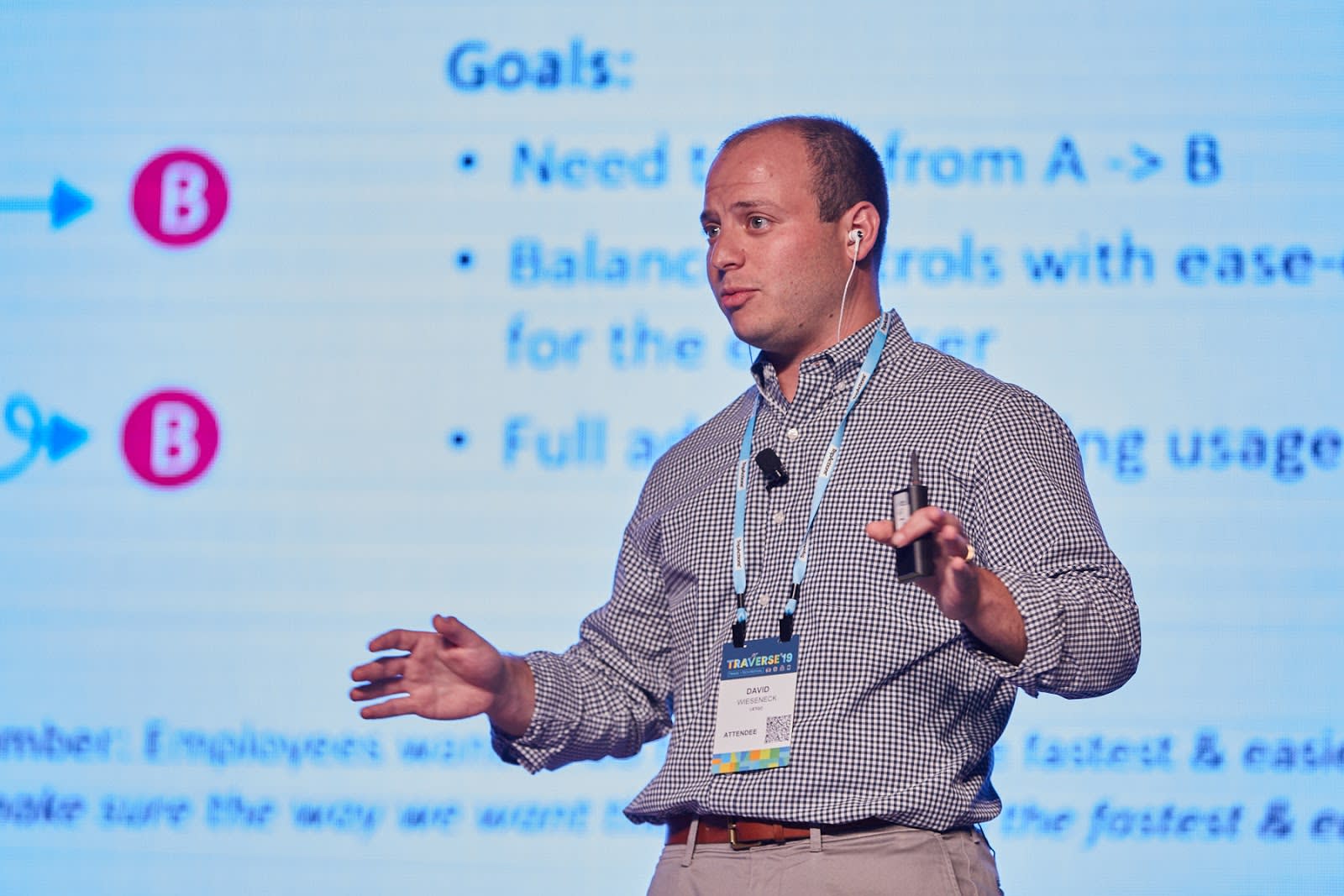 The track Building World-Class Travel Programs focused on how travel leaders can provide rich programs that show care for travelers while building policy that supports and guides without excessive restrictions. In discussing how to build a best-in-class travel program, panelists Penelope Talbot-Kelly of CZI and Frankie Rodriguez of Slack explained how they built respected travel programs and policies at their respective organizations.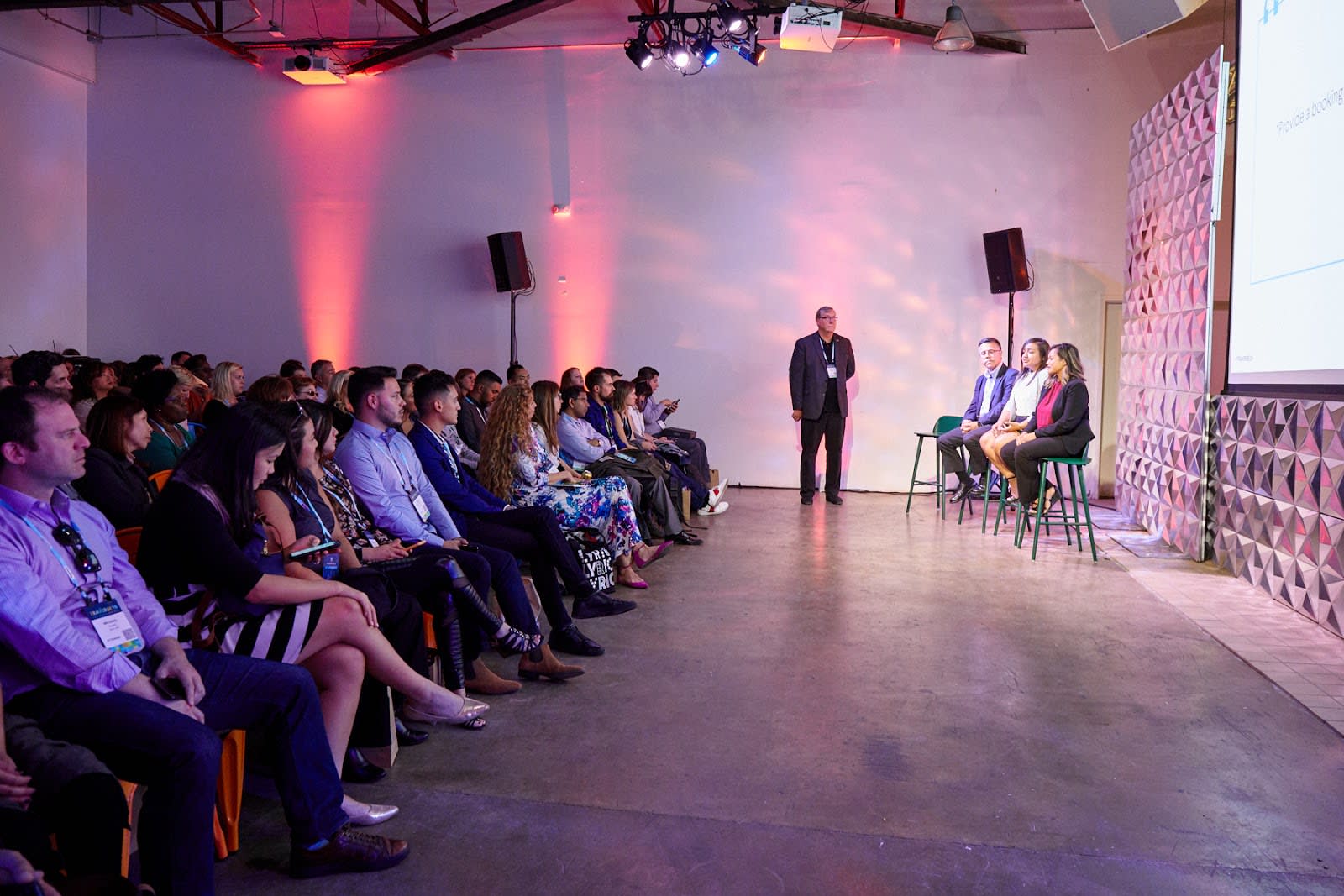 The Beyond the Basics sessions covered a range of topics including policy creation and flexibility, "extreme VIPs," (think: rock stars and celebrities), and the future of travel procurement.
The day also included a lively and fun fireside chat between Ariel and Ben Horowitz of the venture capital firm Andreessen Horowitz as well as a riveting keynote from the famous "Miracle on the Hudson" pilot Captain Sully. It was our honor to wrap up the day by celebrating a few exceptional travel leaders during our first-ever customer awards. Read more about the winners here.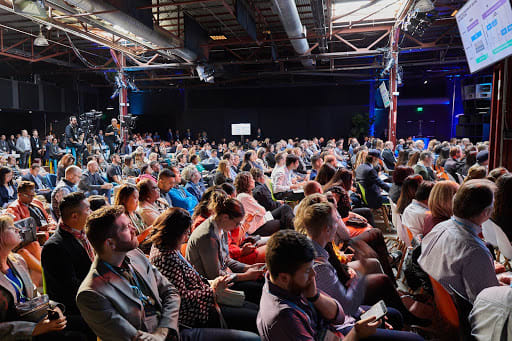 After the event concluded, TRAVERSE Fest began. The festival included craft cocktails, beer and wine tastings, and food trucks… There was live music from the James Gang Band, a silent disco with live DJ, electronic music phenomenon Gryffin, and of course connections that can only be made in person.
We'll be diving into the details of every session in the days and weeks to come. Until then, follow along on social media with the hashtag #TRAVERSE19 and tune in on October 3 for our live stream.