What is the Standard Business Per Diem?
Business travelers hitting the road for the first time are tasked with learning a new lingo when it comes to travel. For example, there's "bleisure," a term used for extended trips in new cities, and there is "TMC" which refers to the travel management companies responsible for handling the logistics for road warriors.
But few buzzwords impact the traveler's daily life more than "per diem". Per diem refers to the daily allowance that a company designates for business travelers to cover their transportation, hotel, meals, and incidental expenses.
Depending on the employer, the per diem is broken down in a couple different ways.
Some business travelers might have price limits on the flights and hotels they select, and parameters on how much they can spend on food and transportation outside of those larger purchase decisions. While flights and hotels are paid directly by the employer, business travelers often have to expense the other day-to-day costs.
Other employers go with a fixed per diem, or a set daily allowance that employers pay business travelers regardless of how much they spend. It is then business traveler's decision as to whether they'll take themselves out to a steak dinner at the closest bar or pocket some money by picking up fast food.
Per diems are set because designated travel expenses become tax-deductible business expenses. Typical tax-deductible business travel expenses include all transportation including planes, trains, buses, and rental cars as well as short-term trips with taxis or ride-share apps. It also includes luggage costs, meals, lodging and incidentals.
While per diems change for every organization, there is a per diem rate guide published by the U.S. General Services Administration each year which outlines rates for a number of cities in the United States.
According to the 2020 GSA, the standard per diem rate is $151, with $96 for lodging and $55 for meals and incidental expenses. Of the 26,000 counties included, 322 areas have per diem rates higher than the standard rate.
For example, the standard per diem rate in San Francisco, an expensive city and popular business market, maxes out at $410, with $334 for lodging and $76 for meals and incidental expenses during September and October. For the five boroughs that make up New York City, the standard per diem rate maxes out at $374 with $298 for lodging and $76 for meals and incidental expenses during September and October. These are typically the busiest months for business travel.
These per diem rates are based on an area's cost of living. Per diem rates in large cities, such as Chicago, New York, and Los Angeles are higher than less urban areas because goods and services in larger cities are usually more expensive.
When asking yourself, "What is standard per diem?" it is also important to remember that per diem rates vary based on country. The phrase "per diem" is used in the United States and Australia. But in the UK, business travelers refer to these daily allowances as daily travel spend.
These standard rates generally apply to government employees -- and, realistically, it is difficult for a business to compete if its budget restrictions make business travel too difficult, uncomfortable or stressful for its employers. Business travel is a strategic lever for growth, and can build morale and commitment among employees when done correctly. That means, setting an appropriate per diem as well as providing a quick, smooth booking process as part of a corporate travel policy is critical to making the most of business travel.
Per diems lead to expense reports, which we know are one of the most tedious parts of business travel. TripActions partnered with Expensify earlier this year to streamline the expensing process. Business travelers who book on TripActions can have their travel bookings and receipts automatically flow into Expensify, where financial reports are then consolidated to give admins clear insight into the true cost of the entire trip.
When reporting expenses as part of a per diem, business travelers need to keep track of the date, place and purpose of the expense. Business travelers also need a receipt to show proof of the expense.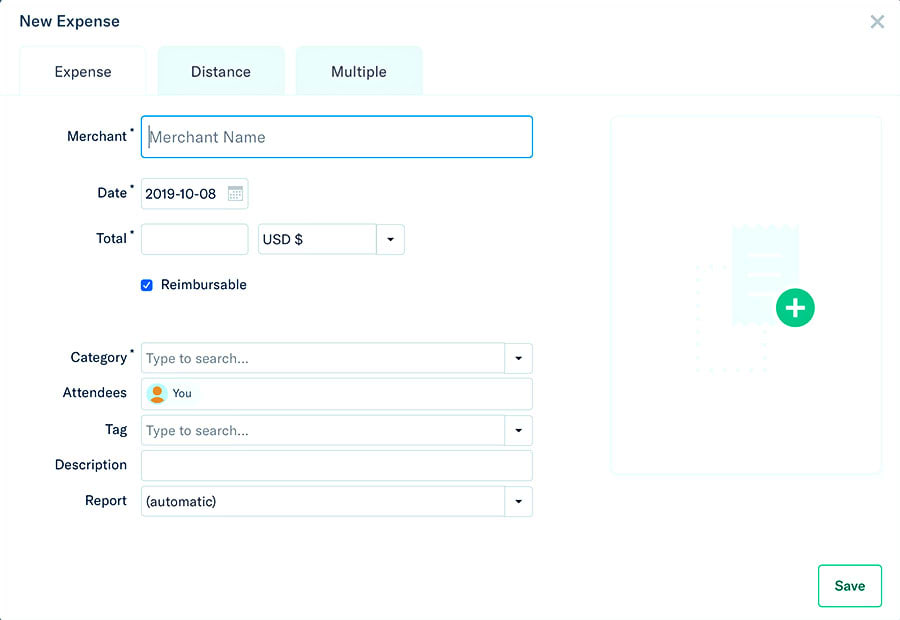 When using Expensify through TripActions, business travelers are clearly directed to input all relevant information including merchant, date, total cost, type of expense, and description. This reduces problems caused by employees submitting insufficient information around expenses.
This is also just one example of how handing off the mechanics of a corporate travel program to a trusted travel services partner allows business leaders to focus on the bigger picture. It is a smart and easy way to decrease friction to improve the business traveler experience and encourage more growth and better spend management for the business.
Companies that empower their employees to make smart decisions, including how to use their per diem, will see the benefits that business travel can bring to their culture and bottom lines.
Learn more about TripActions helps make business travel better -- including expensing after making the most of the per diem.