Ready to explore a new beach, city, or country this month? TripActions data shows a growing number of workers are booking extended personal trips in August from which they will work remotely.
Major global cities including LA, New York, Paris, and Barcelona are the most popular destinations this month, with a 26-day average for all remote work bookings.
Add some adventure to your routine and book your remote work trip with TripActions Lemonade. Plus, you'll get free travel support, surprise perks, and discounted rates from your favorite airlines and hotels.
Discover the top destinations for remote work around the world this August below:

###Find Your Desk: Top Places to Work Remotely in August 2021
![](https://res.cloudinary.com/tripactions/image/upload/v1628263421/site/resource/lmnd-3d-float-300w.png)
Booking a month-long getaway for August used to be something that Americans could only dream about while their European peers signed off and sailed away into the sunset. But no more. With the rise of remote work, employees around the world are taking the opportunity to book extended personal trips without having to neglect their businesses.
Harnessing the power of the global TripActions platform, our team analyzed the data for personal trip bookings in August to understand where these travelers are going to work remotely and how long they'll stay.
While travel is picking up, the regulations around where you can go and the requirements to enter are changing daily. Before booking your next work remote trip, use the TripActions Know Before You Go Tool to get real-time, accurate information about what documentation you need for a safe, easy trip.

###Top Places Booked for Remote Work Trips by Location (* Based on August 2021 travel dates)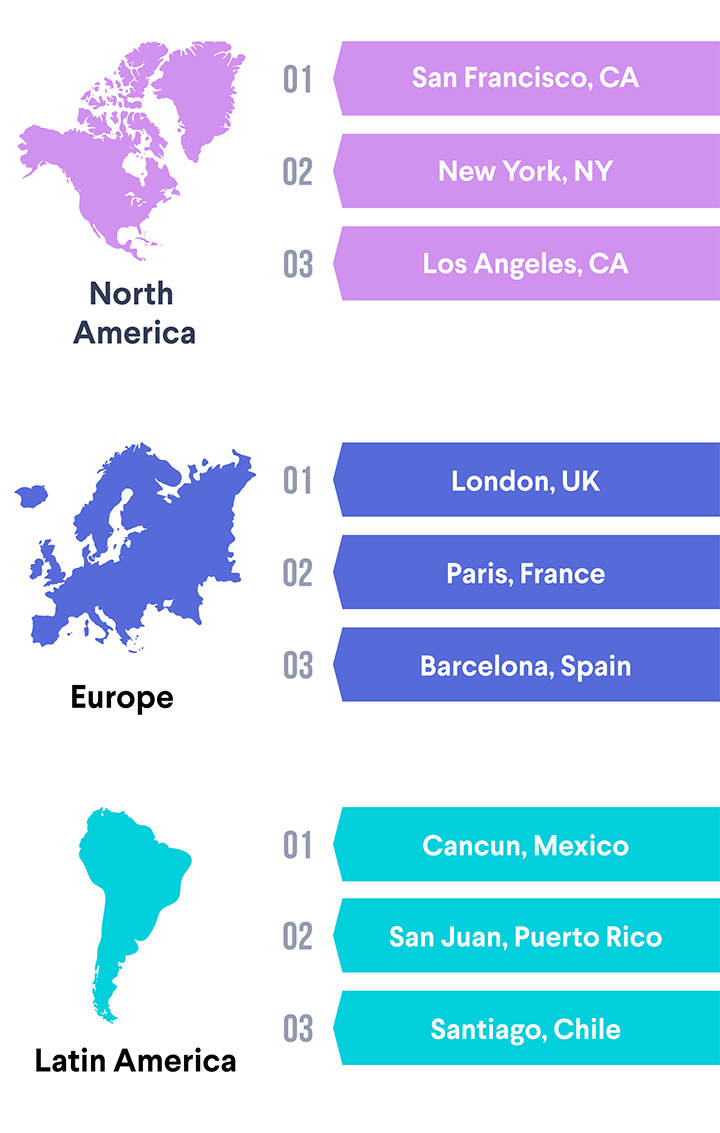 ###Top 3 Most Popular Hotel Groups for Remote Work Trips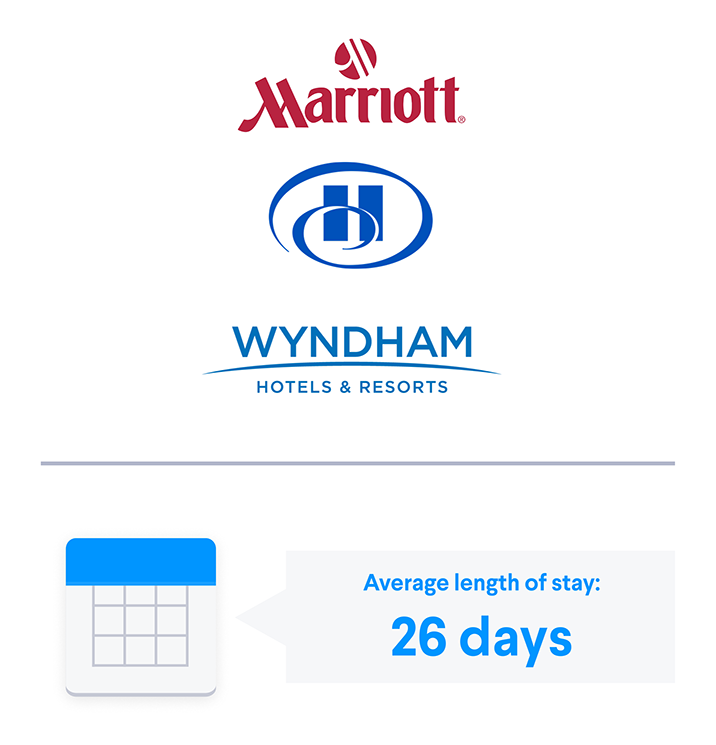 ###Did you know that you can book personal travel through TripActions?

With TripActions Lemonade, it's now possible to book personal travel with many of the same benefits of a corporate trip as well as exciting new leisure perks including:
$1,000 Monthly Giveaway toward your next vacation
24/7/365 Personal Travel Support
$0 Booking Fees
Personalized offers on flights and hotels, surprise perks, and discounted rates from your favorite airlines and hotels
Access to personal travel promotions
###Book your next remote office today. Let's go