Now arriving: The modern business travel agency
TripActions is a tech-forward business travel agency to help your enterprise seize travel as a strategic lever for growth. With unrivaled inventory, powerful personalization and global travel agents available 24/7, book and manage your employee travel in a centralized, global platform and rest easy that your travelers are taken care of no matter where they are in the world.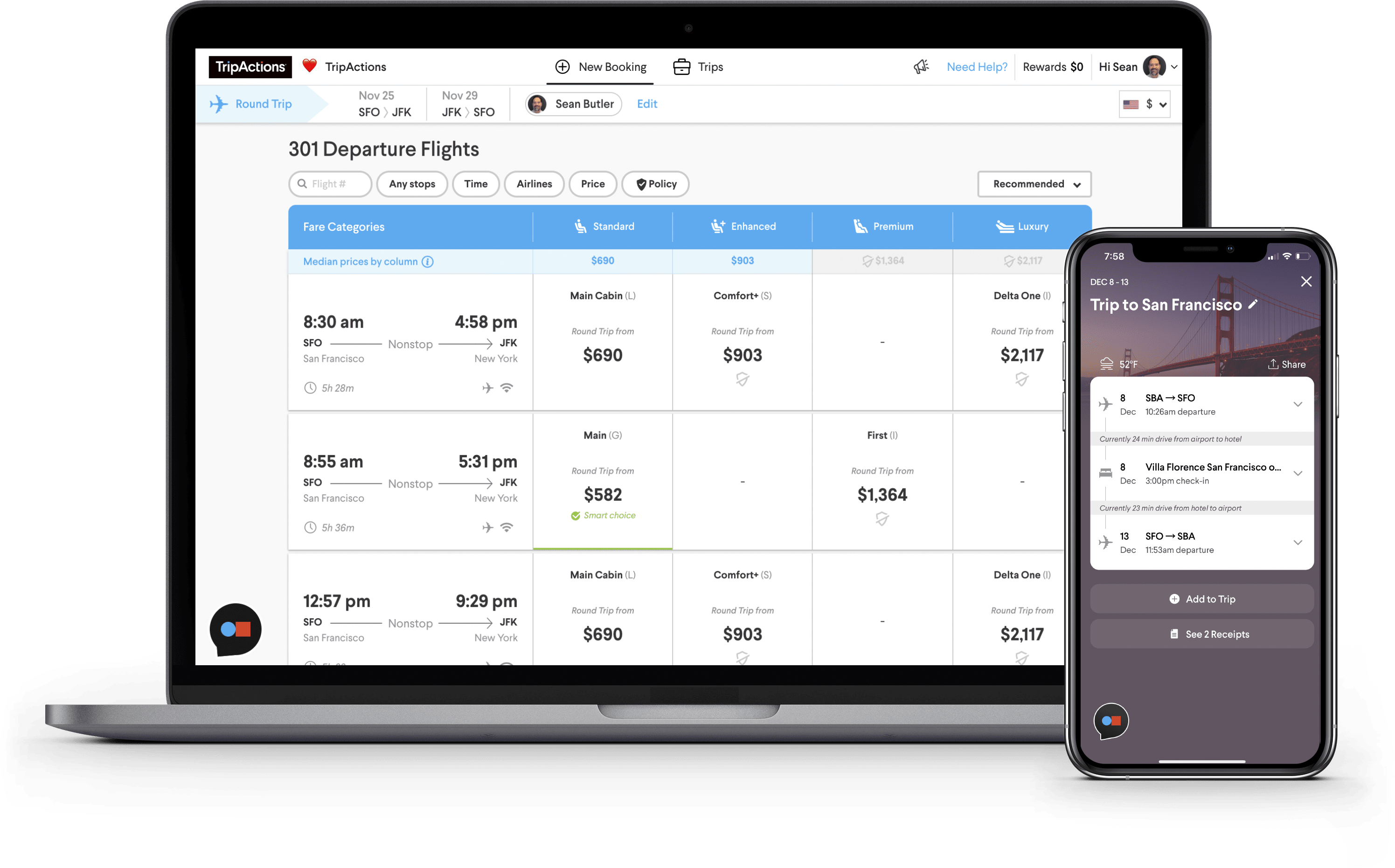 What you get with TripActions as your business travel agency:
An all-in-one, comprehensive corporate travel booking and management platform
24/7 365 global travel agents available at no additional cost
A travel experience your employees will love, with high adoption to give you the spend visibility, control, data and insights you need
A platform to help track, monitor, and act on the environmental impact of your organization's business travel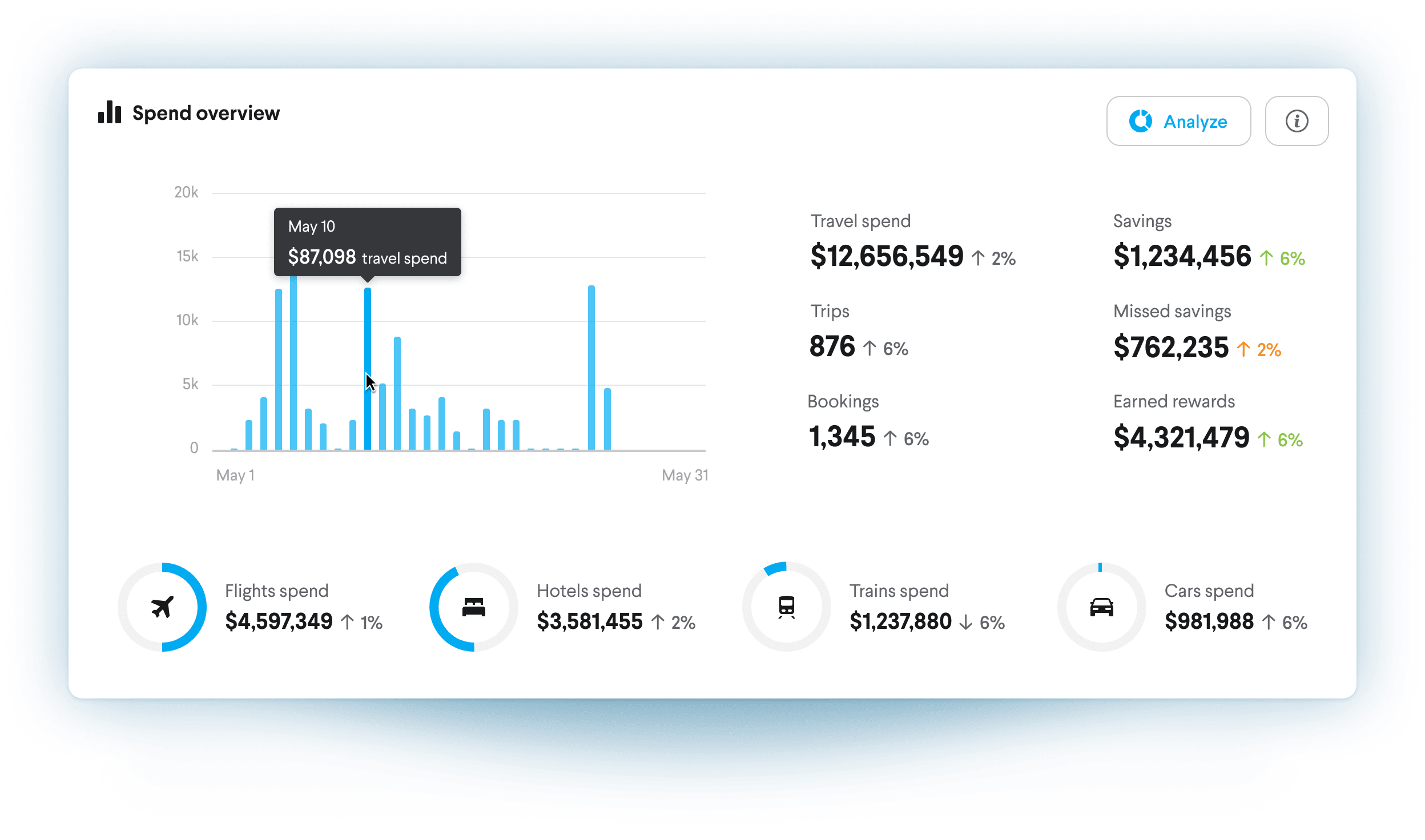 A full-transparency travel agency
Get instant access to real-time data and advanced reporting for insights into your travelers booking behavior. TripActions also offers a live traveler map so admins can monitor traveling employees to fulfill their duty of care, all in the same centralized platform.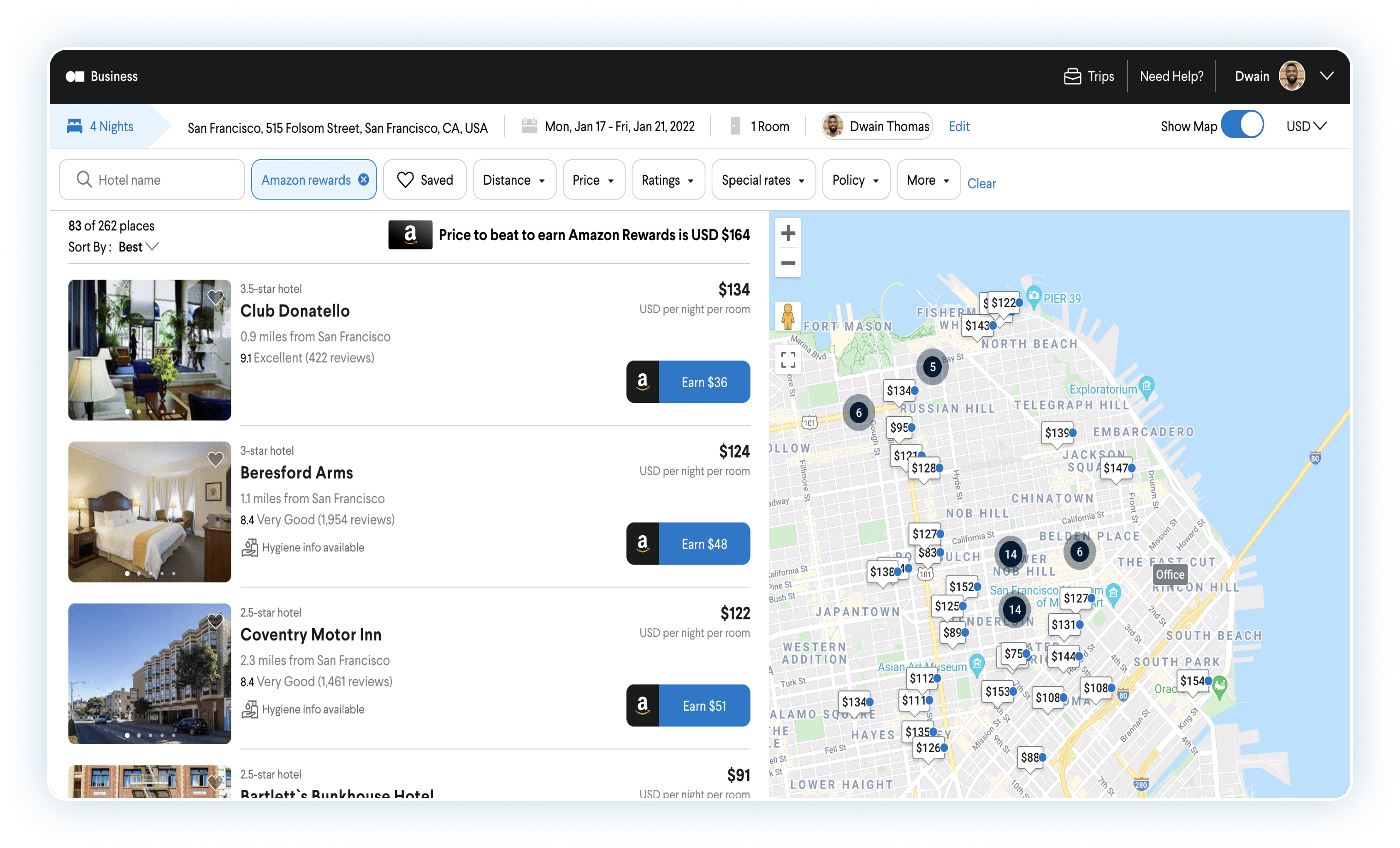 AI-driven travel tech and personalization
TripActions matches traveler preferences with inventory that meets company policy leveraging cutting-edge travel booking and management technology, reducing the typical 60 minutes required to book a trip down to just six. Advanced machine learning algorithms predict the best options that satisfy both company policy and traveler needs.