Be proactive when it comes to traveler safety
In times of natural disasters, political unrest, and global health crises, it's especially critical to have the right tools in place to act smartly on a moment's notice. Your employees' safety and well-being is your moral and legal responsibility.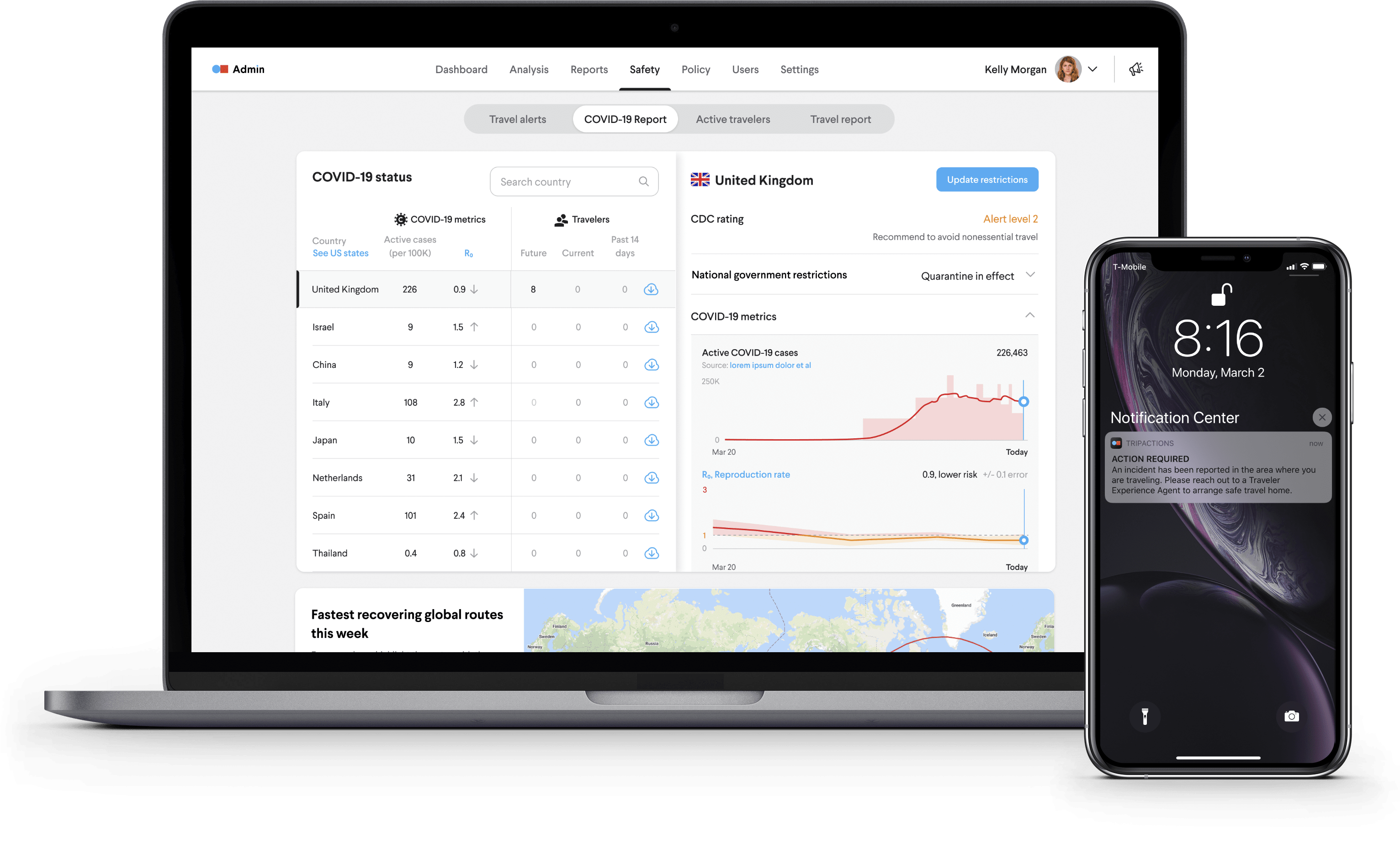 TripActions is essential to business travel continuity
The TripActions Business Travel Continuity™ solution helps organizations build adaptable travel programs with comprehensive traveler reports, a live traveler map, granular policy controls, and dedicated traveler experience resources.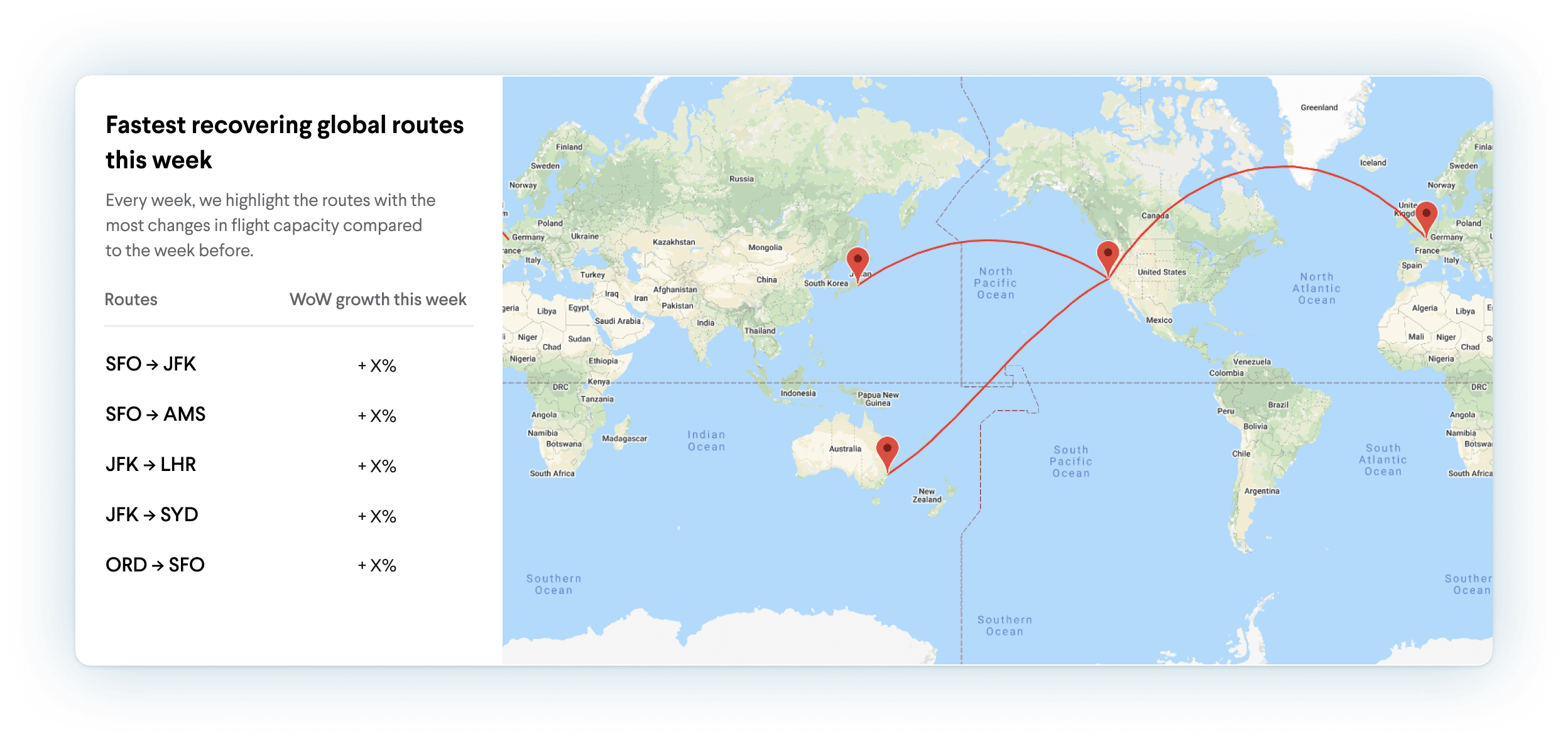 Identify and manage business travel risk
Gain complete control over your travel program and policies with features including:
Regional blacklisting: Set travel restrictions for continents, countries, and cities that may pose a risk to traveler safety
Live traveler map: Know where travelers are at all times
Traveler notifications: Communicate directly with individual travelers and send push notifications via the Admin Dashboard
Coronavirus report: Get real-time coronavirus updates with a report that shows traveler impact and the latest news — all within the TripActions Admin Dashboard