The evolution of corporate travel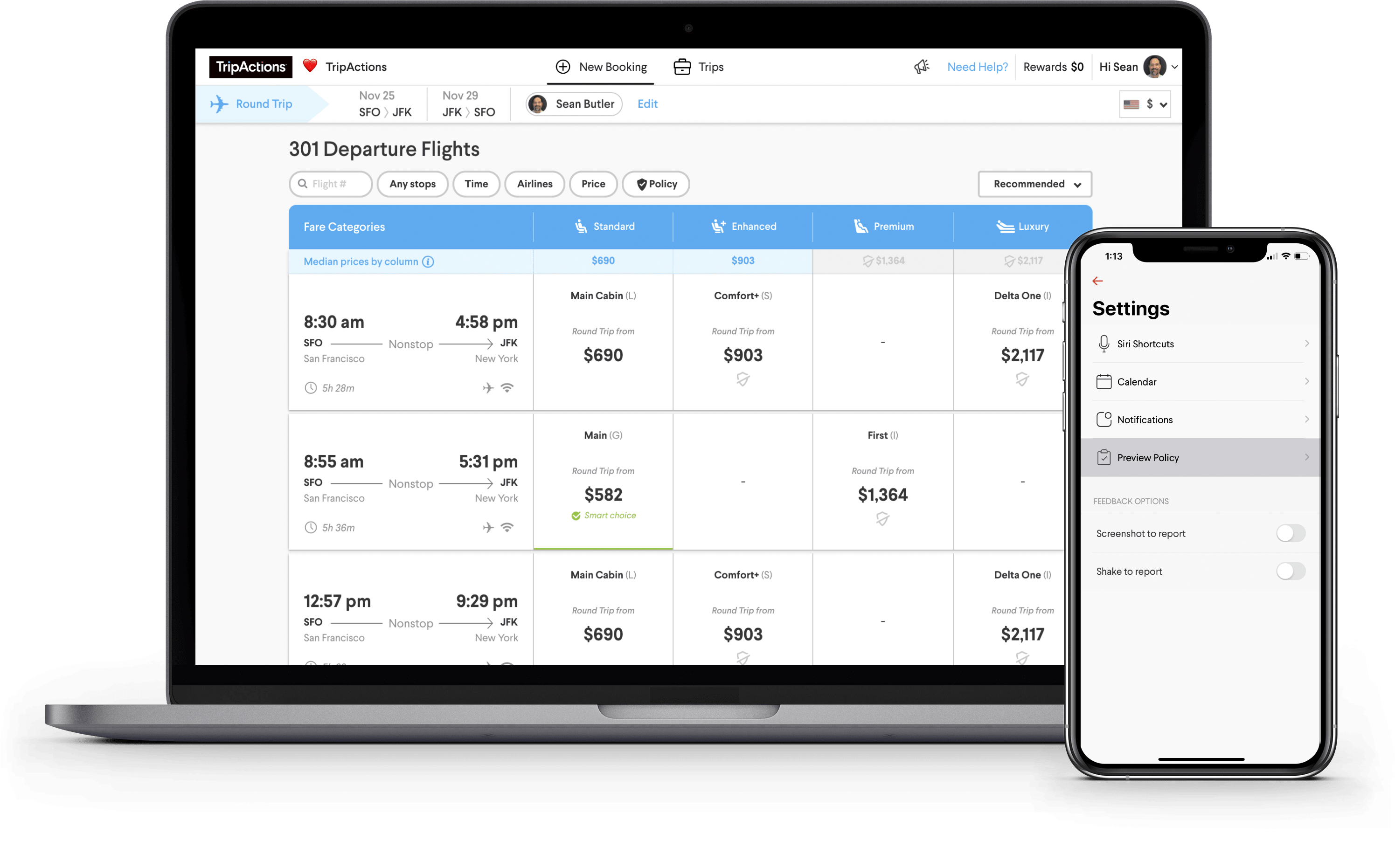 How to reduce business traveler stress
Simply put, business travel is stressful. But there are ways to help: clearly show your employees their predetermined travel stipend within your travel platform and share savings when employees choose lower cost travel options. Schedule a meeting with one of our product specialists to see these features at work on the TripActions platform.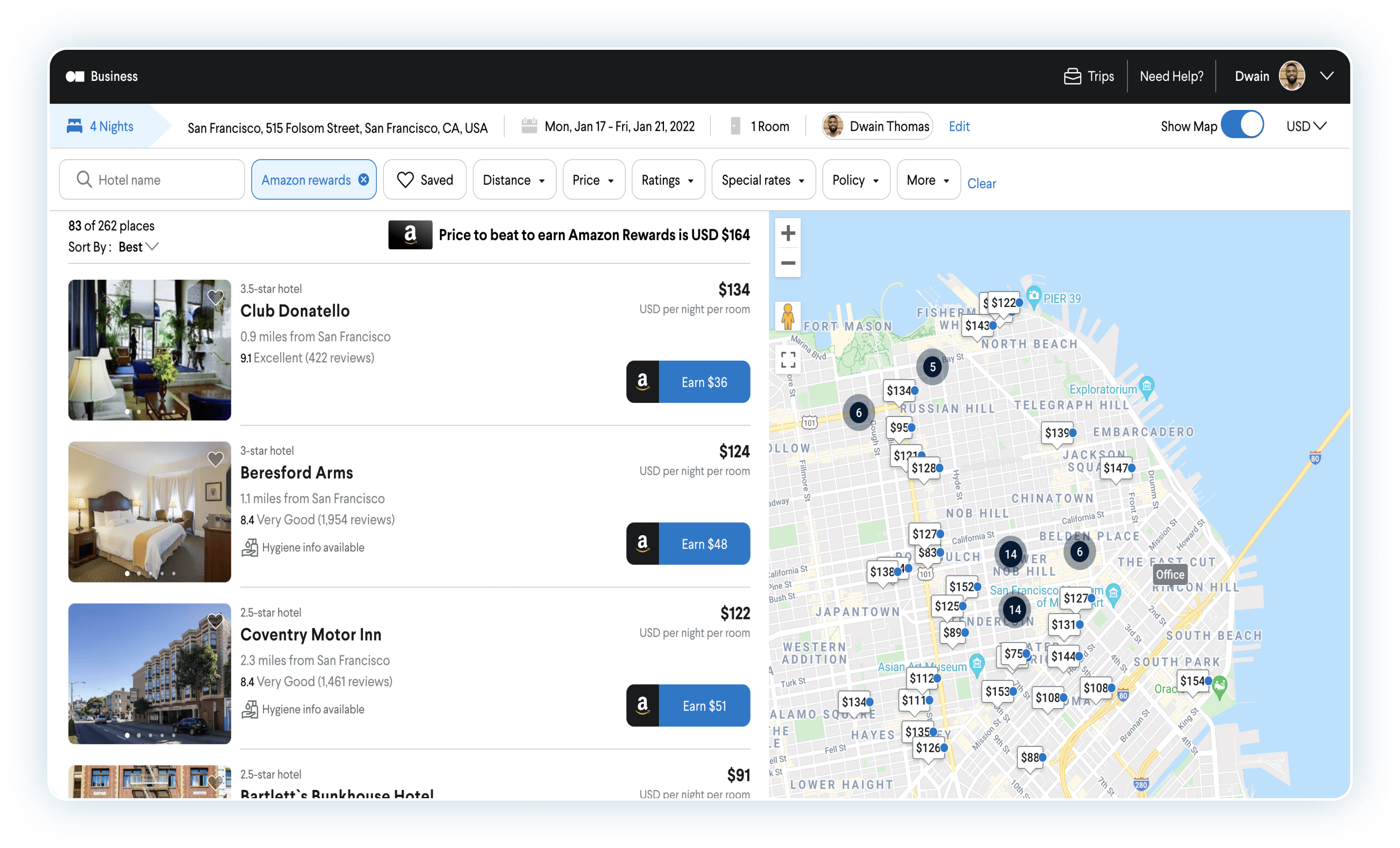 Leave your bad travel baggage at home
Going from road weary to road warrior requires more than a few business traveler tips and tricks. TripActions puts more time back in your employees' days, reducing average booking time from 60 minutes down to six.