Smart Corporate Cards
With fully customizable policy controls built into TripActions Liquid corporate cards, expense management is automated from swipe to reconciliation.
"Campus Cooks needed a customized program and policy. TripActions Liquid smart corporate cards save us time and money," said Stephen Coveleski, Director of Finance at Campus Cooks.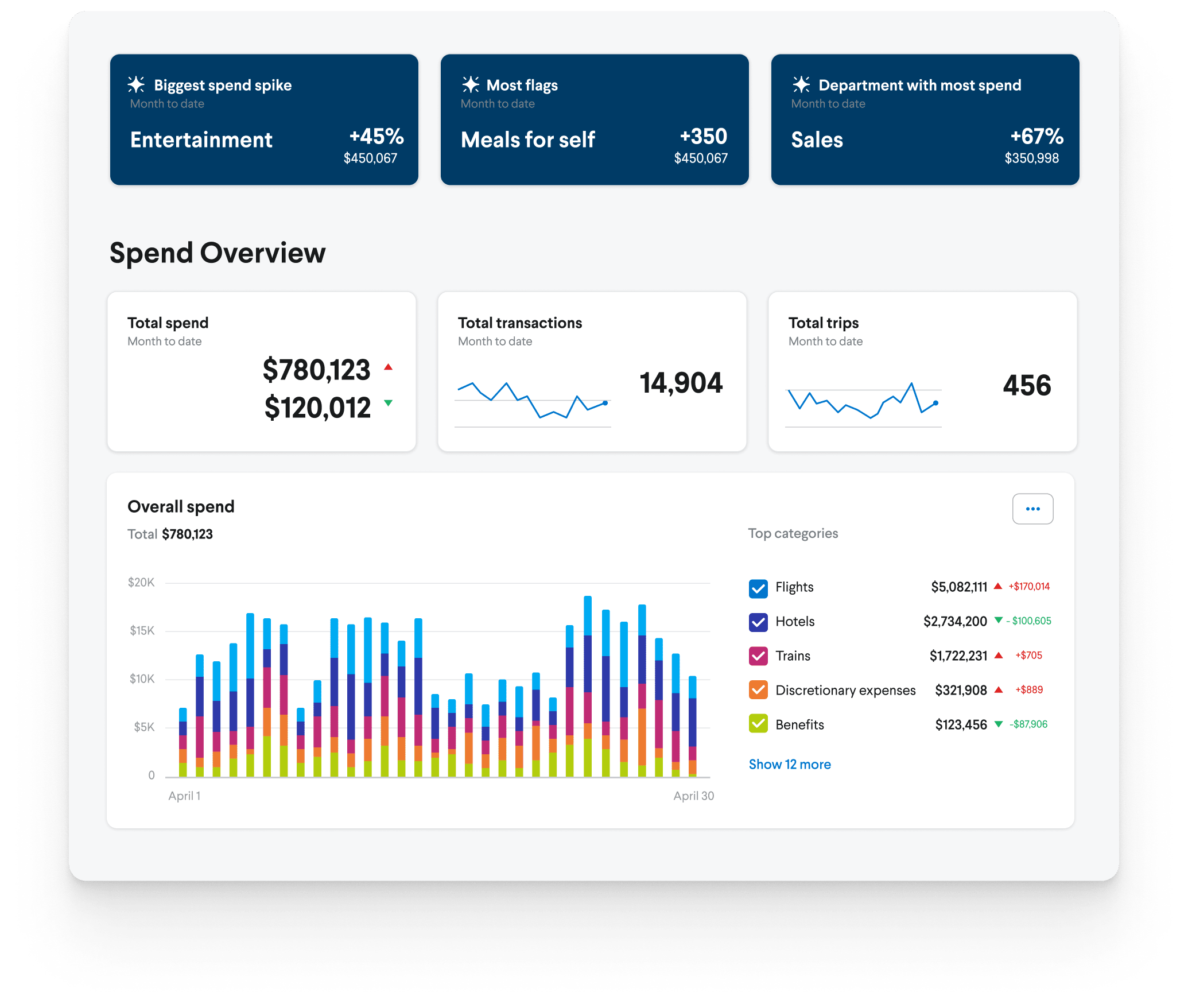 Eliminating Expense Reports
Today, with 95% of expenses paid via TripActions Liquid, the company has nearly eliminated the monthly expense report process.
"It's so easy to use. In my line of work, time is my most valuable resource; by eliminating the monthly expense report process, I gain hours back each month," said Karen Brennan, Director of Sales and Marketing at Campus Cooks.
Improved Compliance and Hotel Attachment
Campus Cooks feels the value of leveraging the buying power of TripActions. Program compliance is in the upper 90s, with hotel attachment at 82%. The gamification within the program is working, too, as savings realized have driven the total program cost down from over 5% of annual revenue to less than 3%.