Twofold Travel Demands an Agile Travel Partner
With 3,600 stores across the U.S. and another 1,000 dotting the globe, GameStop is the world's largest retailer of gaming merchandise. The company's $4 million annual travel budget is split evenly between the everyday business travel of senior-level employees and travel for its annual conference, where all 3,600 store managers are flown in for a five-day sneak peek of the year in gaming to come.
But GameStop struggled to find a travel management company (TMC) that could support the needs of both everyday and event travel, and the company cycled through four TMCs in six years searching for the right partner. Samantha Vogel, Senior Manager of Meetings and Travel at GameStop said it's not surprising. "We're not like other enterprises, and I think our past TMCs didn't understand that until it was time for our annual event," she said. "We needed a tech-based solution that was easy to use and would meet the needs of both parts of our business travel."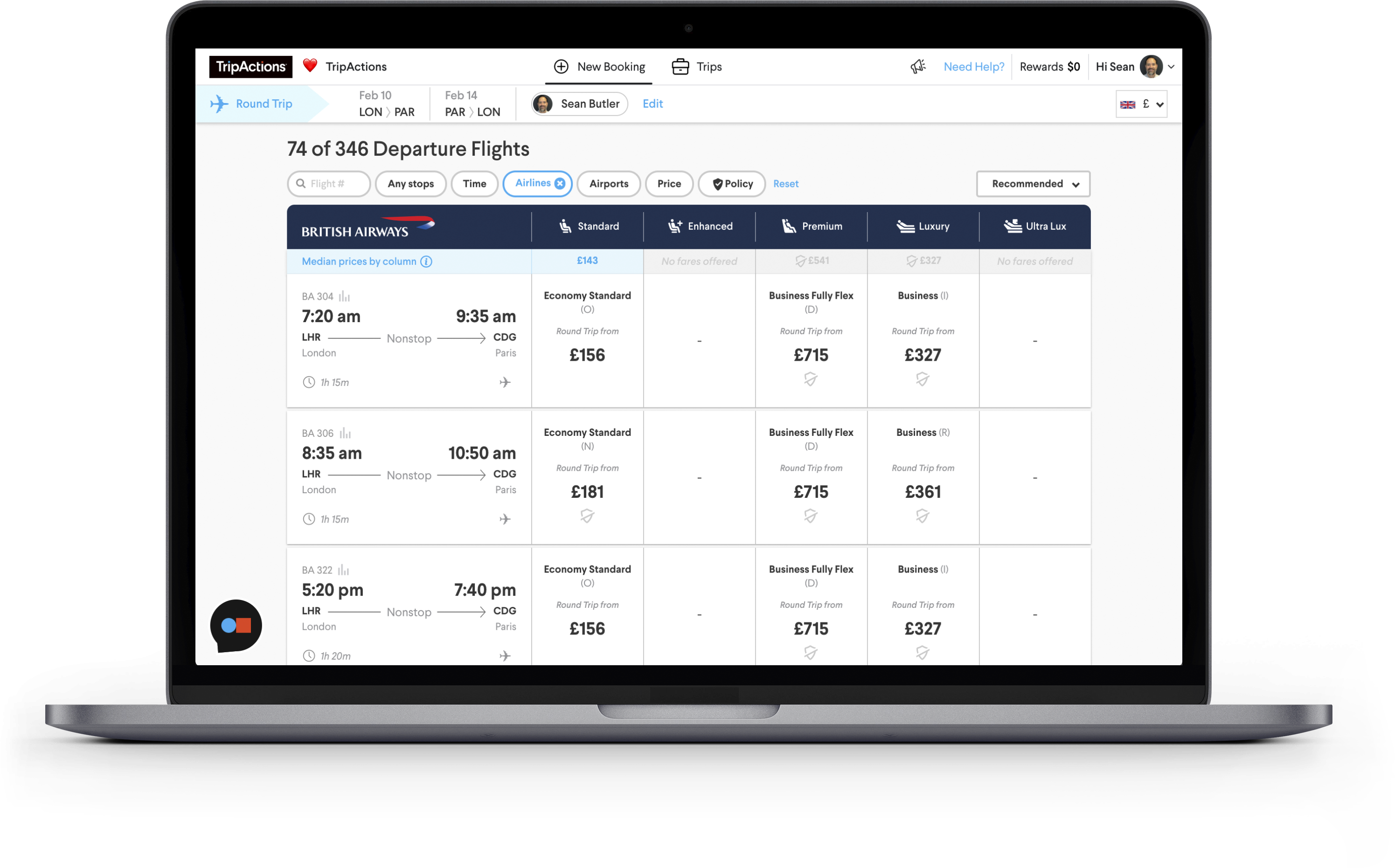 Support for Executives and Once-Yearly Travelers Alike
With a poor user experience and limited inventory, GameStop's executives were unhappy with the company's former TMC. "We really experienced the most pain from our execs who were traveling a lot," Samantha said. "They were not seeing attractive rates or hotel properties, and they weren't getting VIP support from travel agents when they needed it."
The Meetings and Travel team has a close relationship with its executives, which meant GameStop's top employees weren't shy about voicing their frustrations. "When your executives aren't happy with the travel platform, it's very visible and it's very concerning," said Judy Payne, Director of Meetings and Travel at GameStop.
The company's annual conference was another big point of pain. Beginning on a Sunday and taking place during peak hurricane season, GameStop's employees needed reliable, trusted support from their TMC in case of delays or cancellations.
But because the event starts on the weekend, GameStop had trouble accessing the support it needed from its former TMC, which meant it was up to Samantha and the team to take care of traveling employees. "Travelers wouldn't know what to do. Their flights would get canceled and they would reach out, and it was just three of us at GameStop to support them," Samantha said.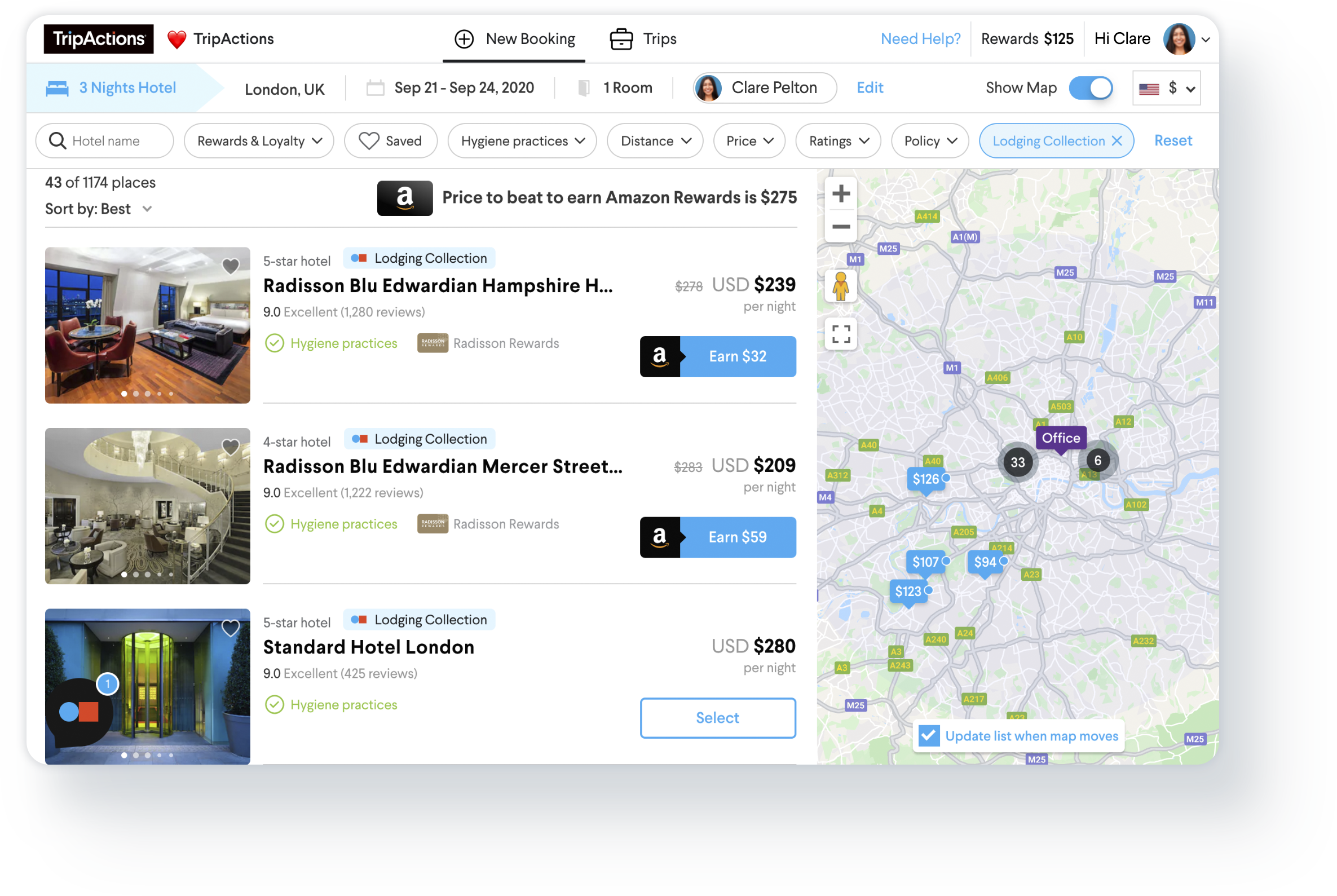 Independently Vetted and Confirmed the Best
While GameStop knew it was time for a change, the company wasn't actively looking for a new travel partner. But when Judy and Samantha connected with the TripActions team at an industry event, they decided to put the TripActions platform to the test right then, right there. "We would name a city and a hotel, and every single time, TripActions was about 20 to 50 percent less," said Judy.
Thus began a long selection process, which involved GameStop evaluating TripActions along with twelve other TMCs. Judy and Samantha loved the TripActions solution, but GameStop was undergoing big organizational changes and was working with an outside firm to identify and realize efficiencies. "That meant every business change had to go through an extensive vetting process first with the consulting company and then with our executives," Samantha said. "They crunched the numbers, and they called other travel agencies. They grilled us. And at the end of the day they came and said, 'Yeah, you guys are right. TripActions is the way to go.'"
TripActions proved the best solution for GameStop for several reasons. One was the access to 24/7 expert global travel agents to assist on-the-go executives and regional directors, something that's proven helpful for travel during the COVID-19 pandemic. "Unfortunately, we have had to have some people travel during this time in order to tend to stores impacted by protests," Samantha said. "Everyone who used the TripActions app and especially the chat feature raved about how easy it is."