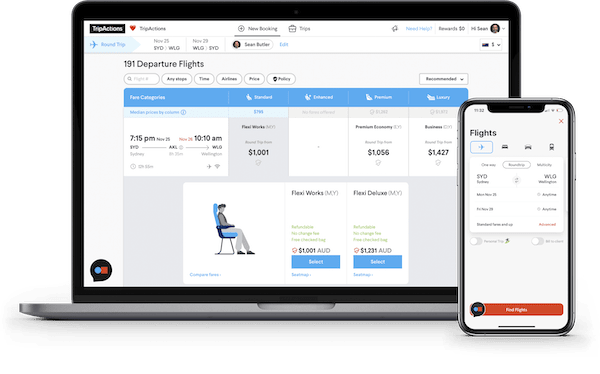 Identitii helps fight money laundering and terrorism financing by supplying banks with software that helps them analyse their payments in more real time. "Enabling intelligent information to travel with a payment is helping our customers better understand the origin, purpose and beneficiary of a transaction, as it happens," Zac explains.
With such innovative plans for the future of payments, Identitii are seeing their team grow globally in unison with their need for business travel. As they saw difficulties arise around visibility and time management for their travellers, it came to light that their unmanaged travel process was unsustainable for growth.
Choosing a travel management company that matched their goals and mindset led them to find TripActions, where they could put duty of care at the forefront in a platform that could scale with them as they grow.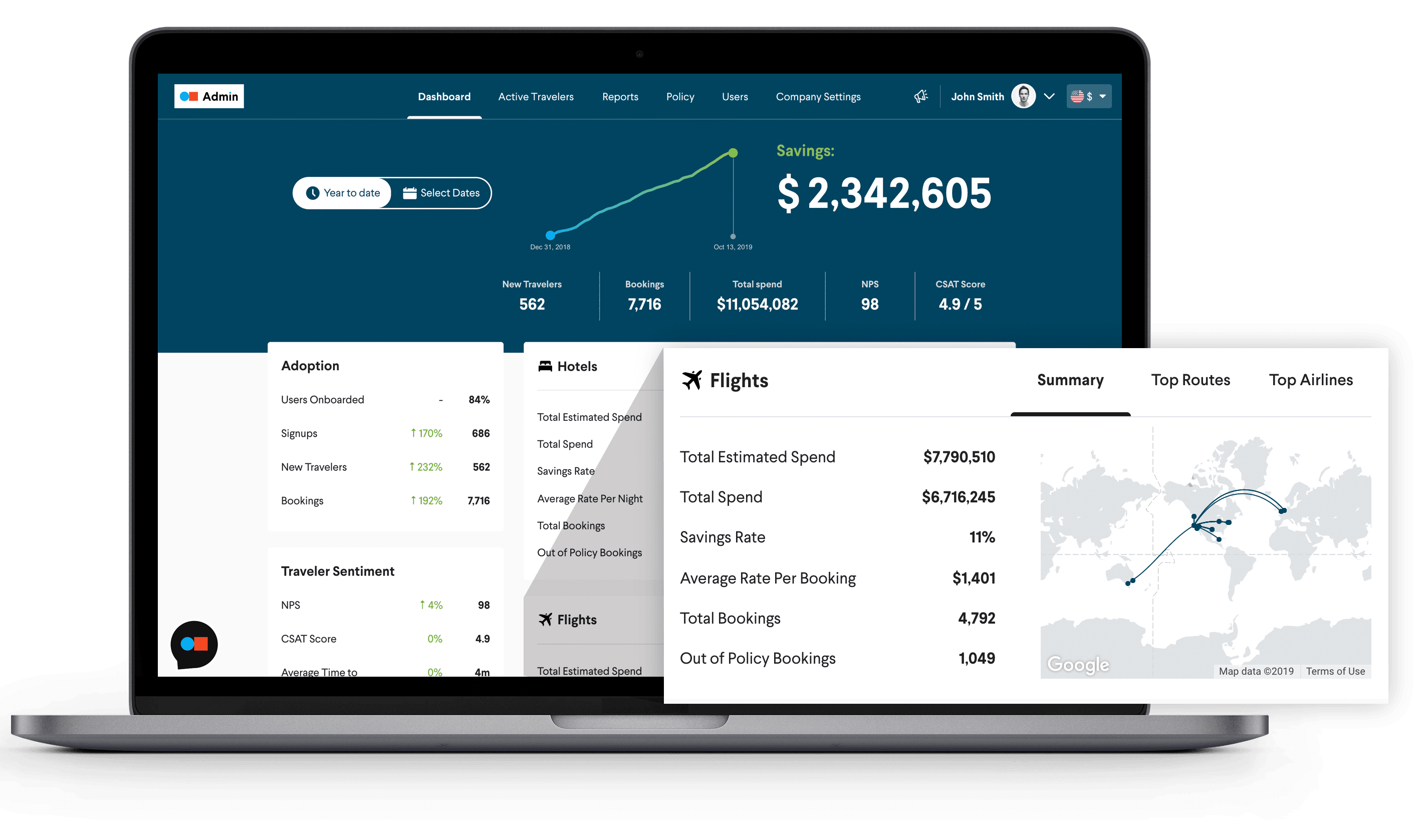 The Journey from Unmanaged to Managed Corporate Travel
For Identitii, unmanaged corporate travel meant every employee booking for themselves across a number of online platforms. Using these various aggregators to book trips meant less visibility across bookings, risk of working with unheard of travel companies and increased uncertainty of traveller safety when on the move. These risks led Zac to search for a tool that provided a reliable duty of care solution and offered a centralised space for booking trips and reporting on spend.
Whilst exploring the corporate travel platform space, Zac states that TripActions stood out. The feature offering made duty of care easier with everyone booking in one place and additional features like the live traveller map meant Identitii could improve visibility across trips and travellers. Alongside creating a centralised space for business travel, Identitii were drawn to inventory with built in corporate rates, AI personalisation that meant faster booking for their travellers and the 24/7 support offering from global TripActions travel agents. "The 24/7 chat is the best of any company I've ever come across," Zac tells us, finding it a vital resource for employee use whilst on the move and on the occasions when he's assisting the travelling CEO.
In terms of transitioning from unmanaged business travel to TripActions' platform, the process was simple. Setting up their travel policy was done in a matter of moments, with their dedicated TripActions customer success manager (CSM) applying their unique needs in collaboration with Zac.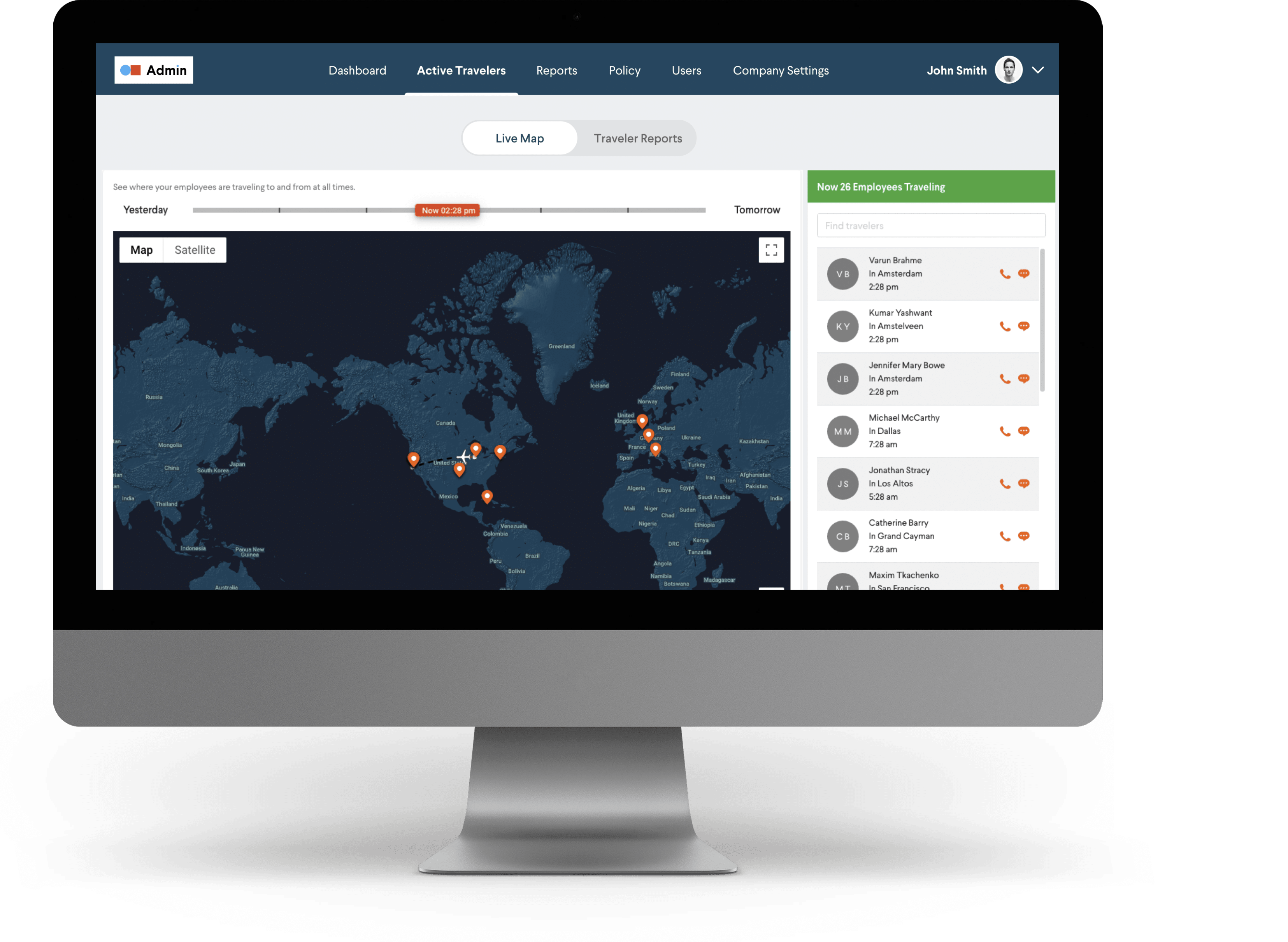 Getting employees onboard
With a team that's made up of people familiar and enthused by technology, Identitii needed an onboarding process that engaged their employees. TripActions believes in in-person connections, like visits from CSMs for traveller Q&A sessions, which Identitii found helpful for driving adoption. "Onboarding was easy and fast," Zac explains. "When our CSM visited the office with swag and a few credit offers, it got employees excited to onboard and sign up."
Identitii have since found that they're now equipped with tools to learn more about their own habits, travel choices and what works best for them. For example, they're now able to view flight stats through TripActions, such as how likely a flight is to be cancelled or delayed- helping them make more reliable and conscious choices.
Switching to a managed platform has also saved Identitii's travelling employees a lot of time, enabling them to focus more heavily on their work. Prior to TripActions, Zac managed a lot of the bookings manually for travellers and ended up in back and forth email chains. Now, employees can manage their own business travel and are motivated to do so through a platform that's easy to use and enables them to earn rewards.