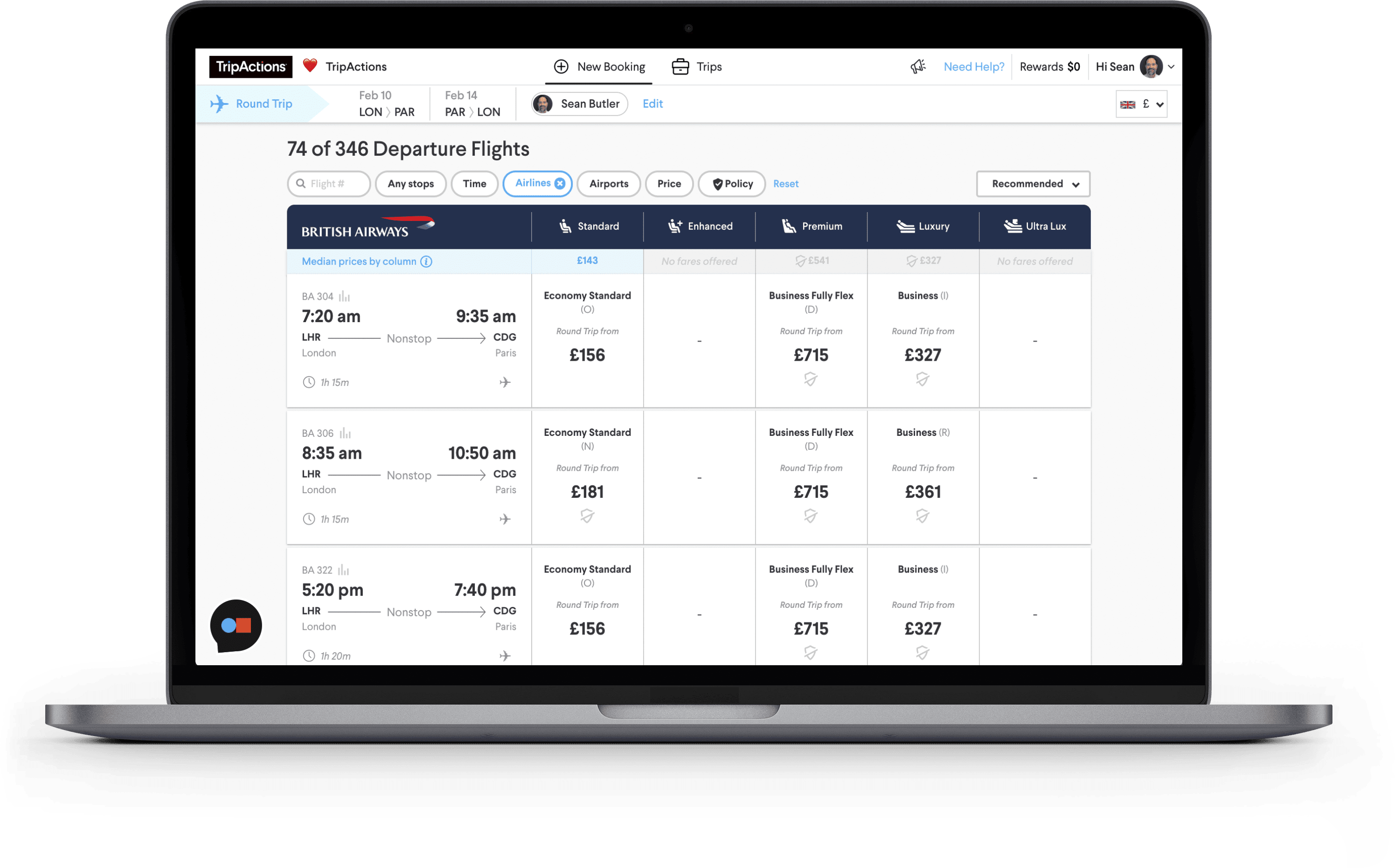 A Mission to Move Fast
The healthy food innovator now has employees across Europe and the US, whilst also working with manufacturers and suppliers internationally. In 2019 alone, Huel made five warehouse moves to keep up with demand.
"Huel has been a global business since year one and travel has always been required," Leah says. "Alongside our CEO's travel, the operations team is constantly on the move meeting suppliers and manufacturers for quality control. When establishing an office in the US, Customer Service Managers also hired and inducted new teams.
Ensuring teams could move quickly was important to Huel's travel booking experience. However, the challenge they faced frequently was reducing the bottleneck of travel approvals and ensuring they weren't slowing down the booking process.
Working with a travel agency had it's positive points and worked for them initially, when they were still a small team. As Huel scaled dramatically, speed of booking then became secondary to a new challenge of cost reconciliation. "Travel would be booked fine, but then employees would make changes we weren't notified of as the trip had already been approved -- so additional costs began to grow," Leah explains.
Off the back of this, with several Hueligans on the move regularly, Huel needed to find a way to increase visibility over travel spend and emissions whilst still providing a simple and fast booking process for employees.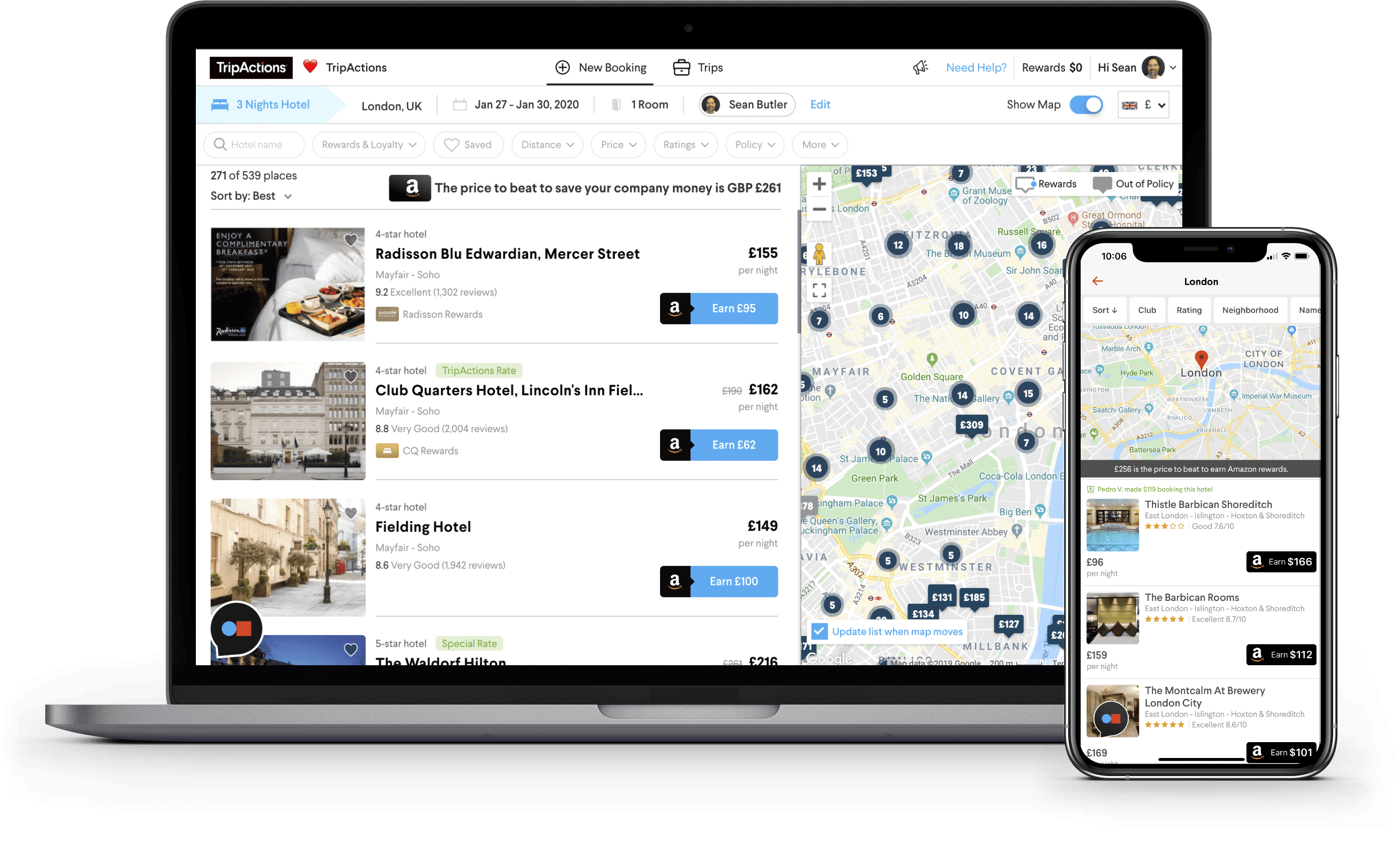 Partnering with a Modern Business Travel Platform
When it came to choosing a new travel management solution, Huel wanted to find a platform and business partner that reflected their own values and pace. "We're a modern, fast-paced business and it didn't make sense to have a process, that's such a core part of business functionality, be so antiquated. It was like using black cabs when you could use Uber."
TripActions dynamic interface was a big decision maker in Leah's journey because she books travel on behalf of so many team members. Being able to see travel options clearly meant faster price and logistic comparisons, that were honest and made sense. The platform also provided useful insights into frequency of travel across the company and the equivalent CO₂ emissions. Additionally, an interface that matched consumer booking tools that everybody was used to made it easy to pick up.
Huel switched from tracking travel spend in an Excel document to an automated reporting system within TripActions; they gained access to a dashboard of overall spend and savings alongside reconciliation reports that matched every transaction.
Enabling travellers to book and manage their trips and itineraries from an end-to-end TMC, meant adding time back on both Leah's and the accounts team's plates for higher value-add activites. "I haven't even thought about how much stress managing travel caused. Not constantly firefighting has meant I've been able to get more involved in the forward planning of things again."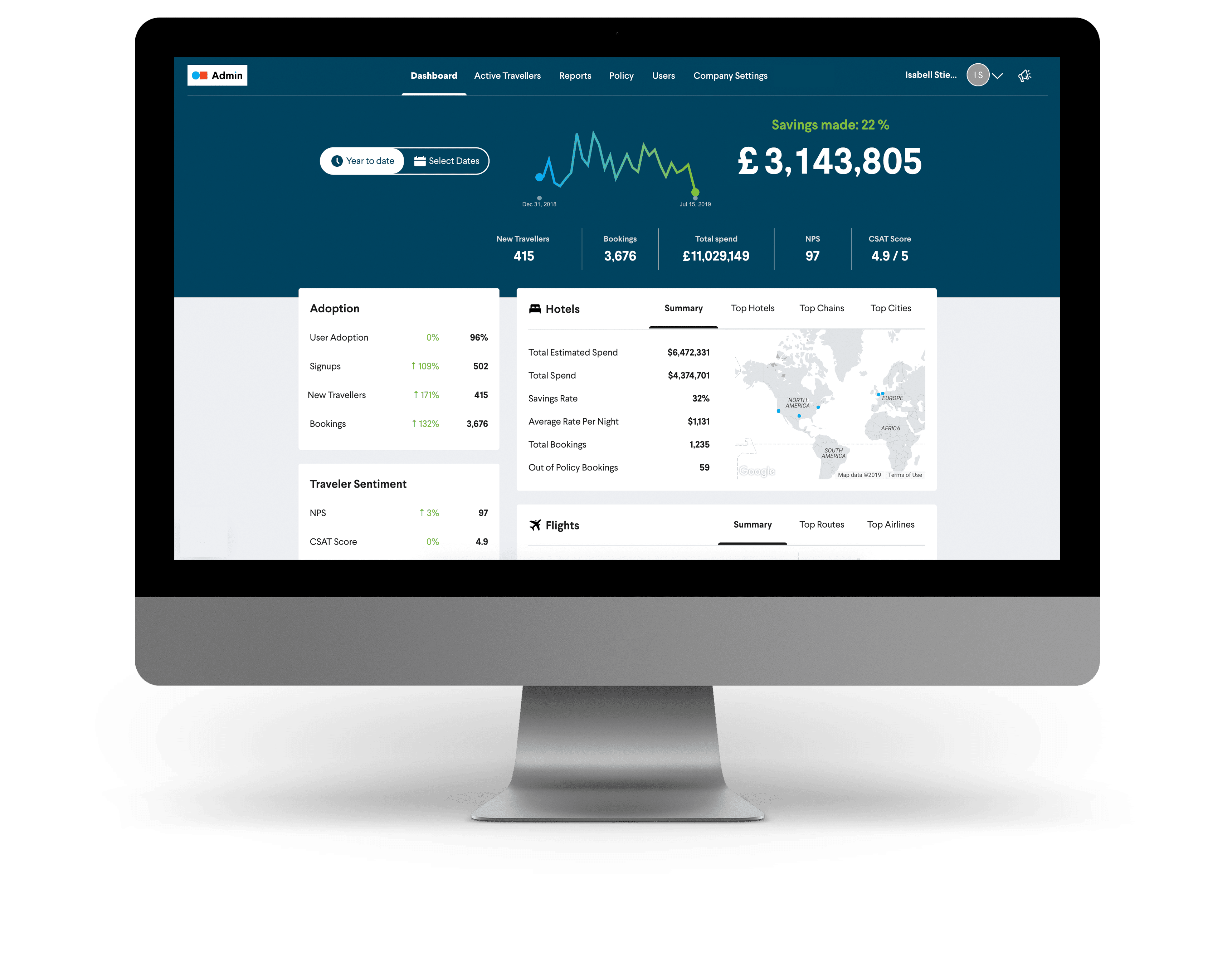 Looking to the future
Huel sees a future with less travel but for now as they grow, they need their employees going global to support their product mission. Travel remains an essential part of implementing their unique culture that makes Huel a great place to work. Partnering with TripActions means they're saving time and watching spend whilst gaining insights into travel frequency and emissions -- enabling them to continue to scale at pace by focusing on business and where they're going, not the process of getting there.