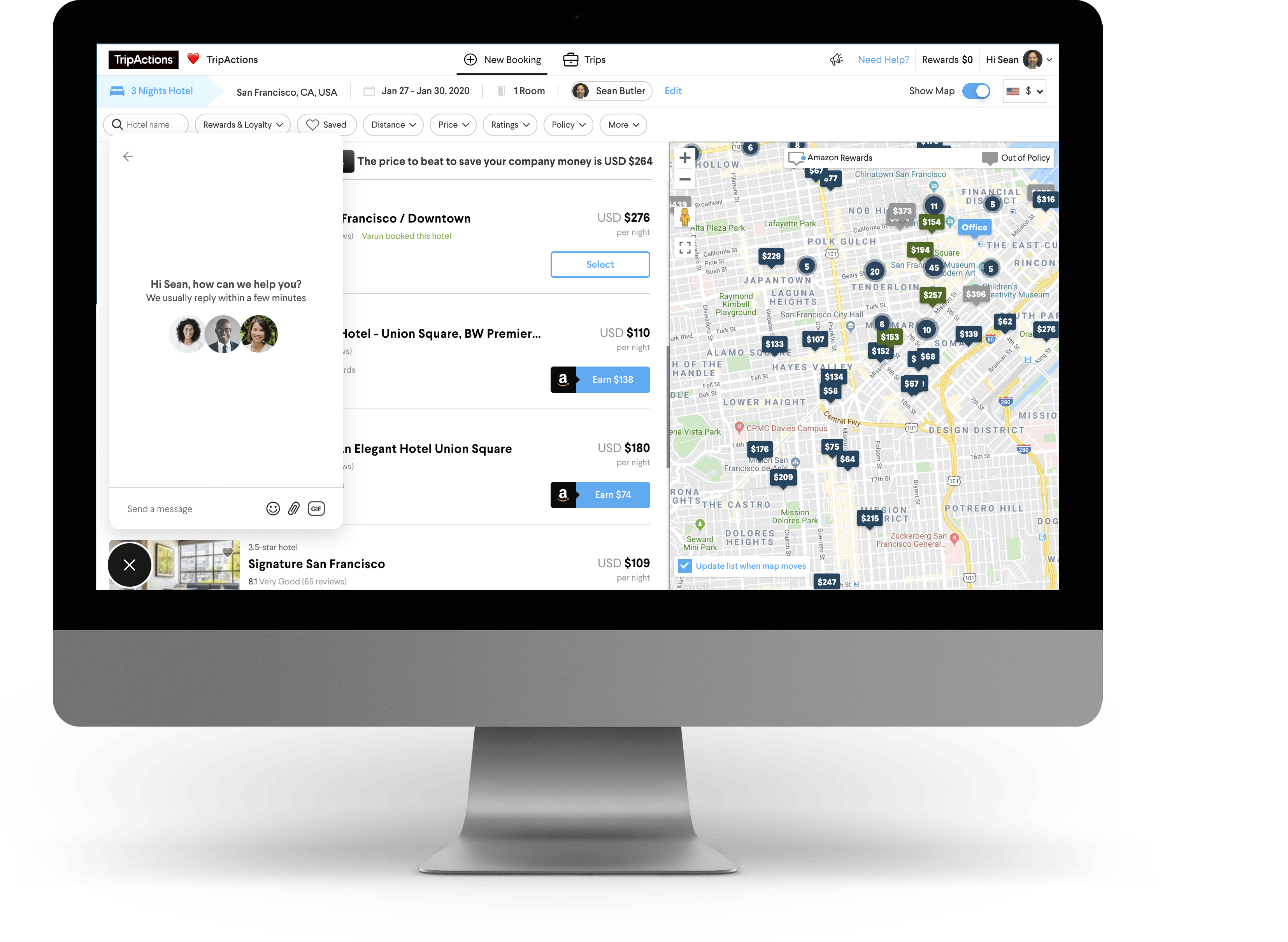 When Managing Travel Overwhelms Your Job
Previously, James slogged through his own travel booking by using a variety of assorted apps for different airlines, hotels, and trains. James found himself having to keep track of different pieces of information for each trip: complex itineraries each with multiple stops in multiple cities, along with various reservation numbers and loyalty accounts.
All this time spent on travel planning took his focus away from what matters most—helping coaches and athletes improve their performance.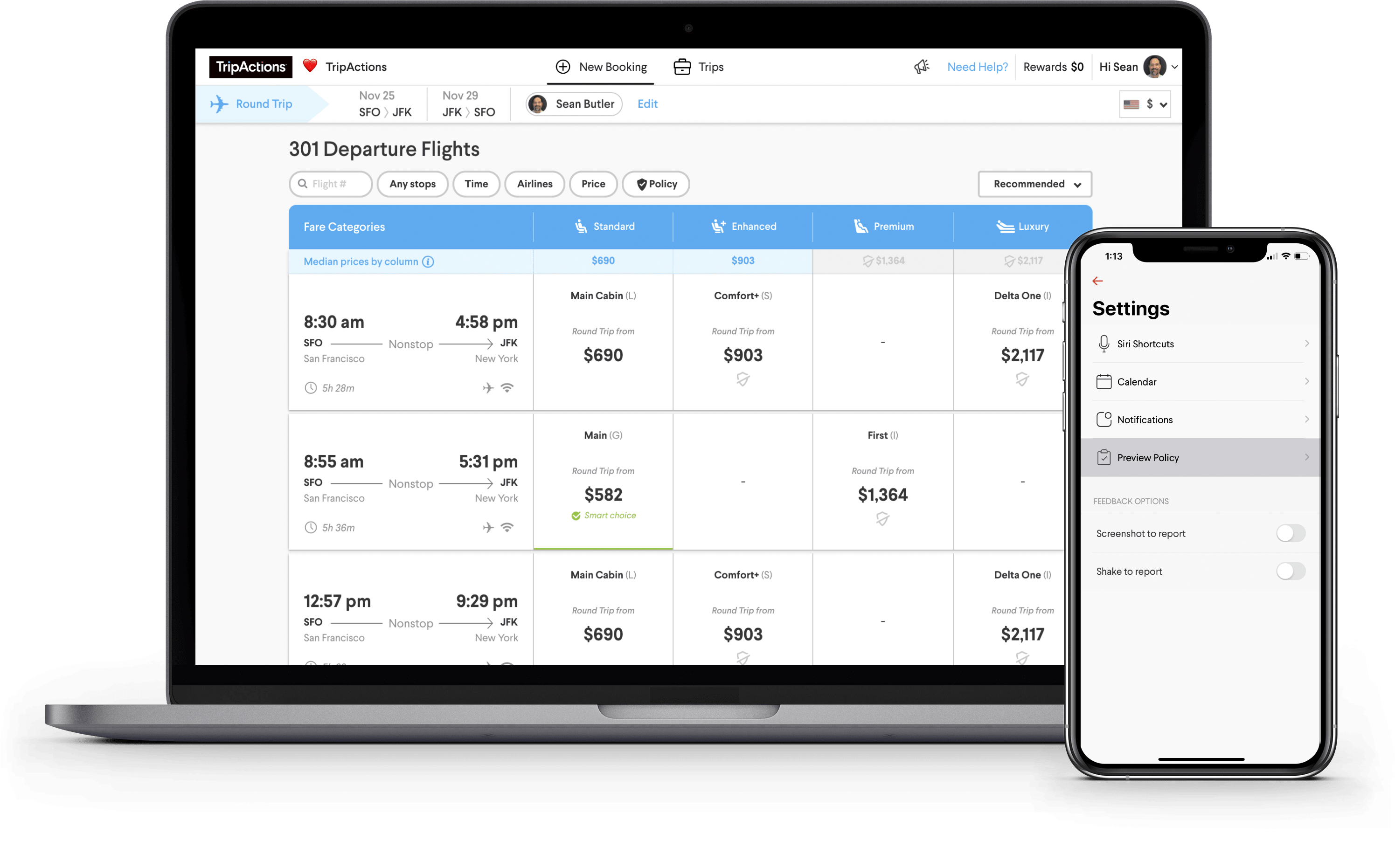 Simplified Booking & Travel Changes
Now that Hudl uses TripActions, James counts on one easy-to-use app for all of his travel management. He says TripActions is so simple, he can plan all of the travel for his upcoming week in just a few minutes from his couch on Sunday night. He sees his flights, hotels, and car rentals right there in one place.
As a road warrior, James knows plans can often change unexpectedly, like when his manager asks him to make another stop before heading home. "Working in sales, changes come up a lot." It's a lifesaver to be able to change his itinerary on the fly. In the past, when a change occurred, James would have to pause, check flight availability, and work out the logistics himself. Now, James can contact TripActions for immediate, expert assistance. "Any time of day, any time zone, somebody is there to help me."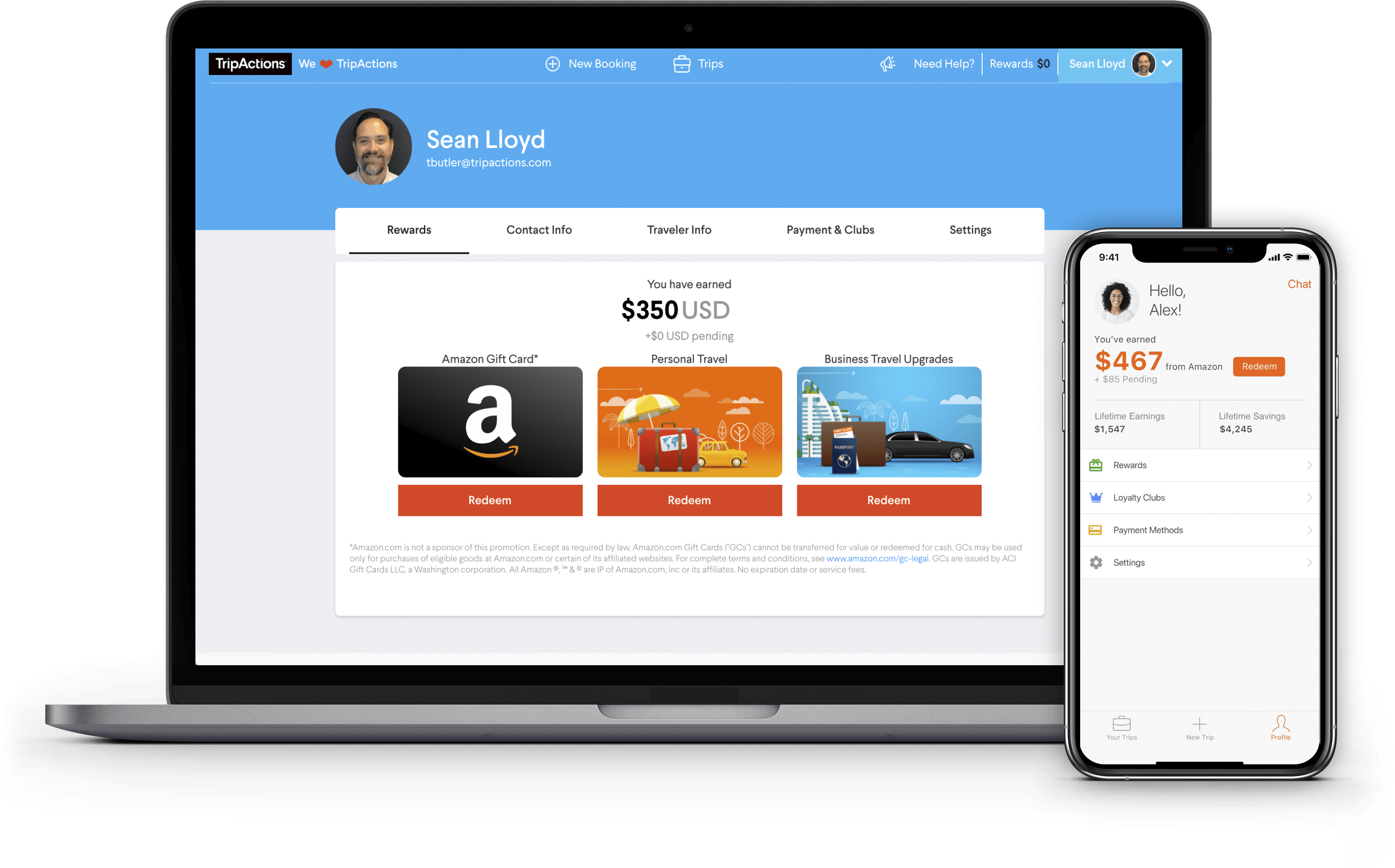 Booking In Minutes
James likes to dive into new situations. When Hudl made the switch to TripActions, James didn't wait for instructions; he just opened the app and figured it out. It was so intuitive, he had no questions. In fact, after using it only a short while, he was helping his colleagues. "It's just really simple."
Hudl also participates in the TripActions Rewards Program. Every time a traveler saves the company money, the traveler earns a portion of the savings in the form of an Amazon gift card, credits toward personal travel, or business travel upgrades. James sees the TripActions Rewards Program as a great motivator to make decisions—like taking an earlier flight or staying at a different hotel—that saves money for the company.