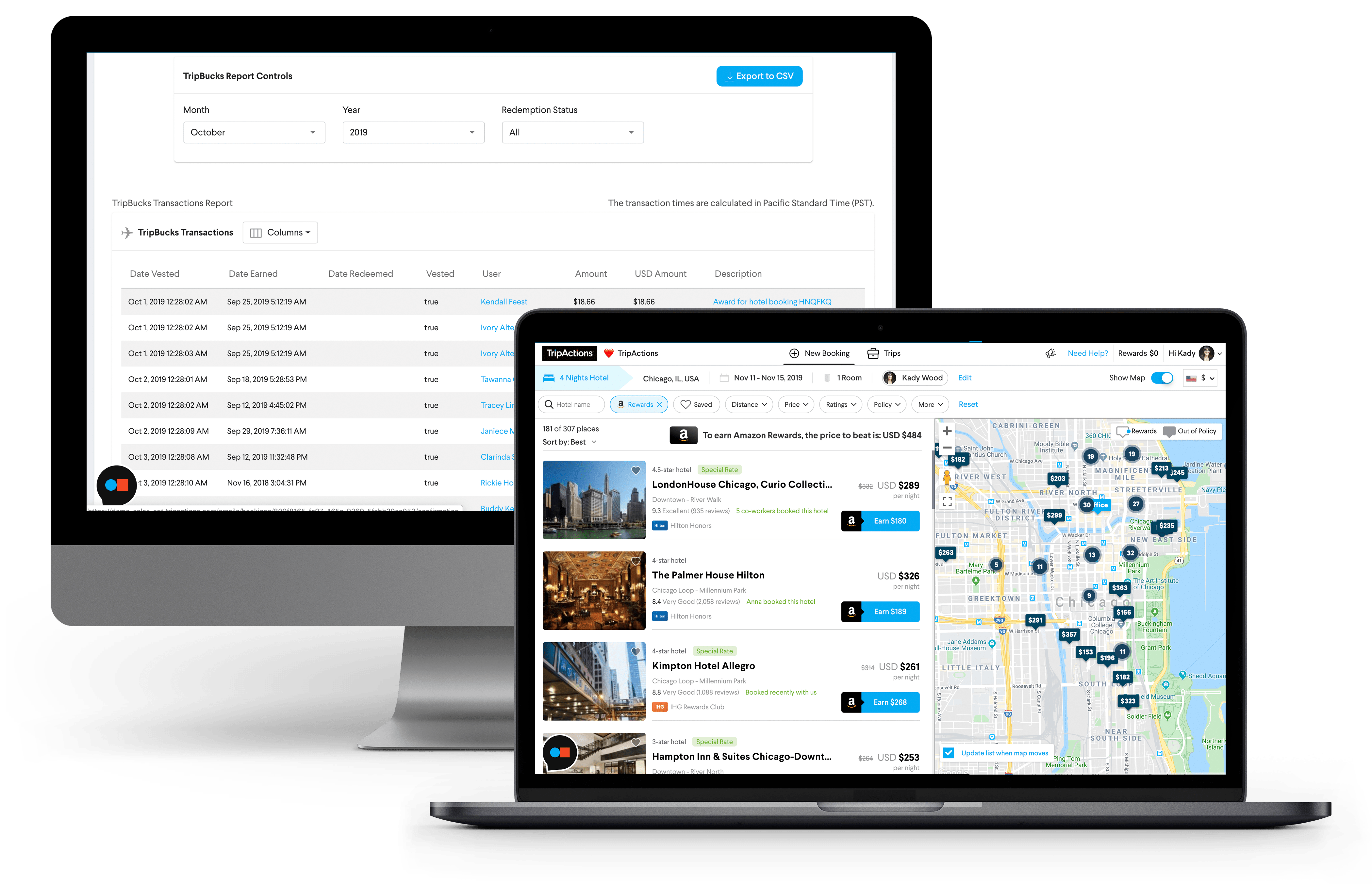 There Had to Be a Better Way
Even booking straightforward trips took too long. So, Kassy often sought her own solution and booked on websites outside of the corporate travel policy. She figured it was easier to ask for forgiveness.
But this didn't completely solve her issue, because she still had to manually reference company policies on expense limits and coordinate hotels within proximity to training sessions. Dealing with all of the aspects of travel ended up taking hours of her workday, or worse, hours after work pulling it all together.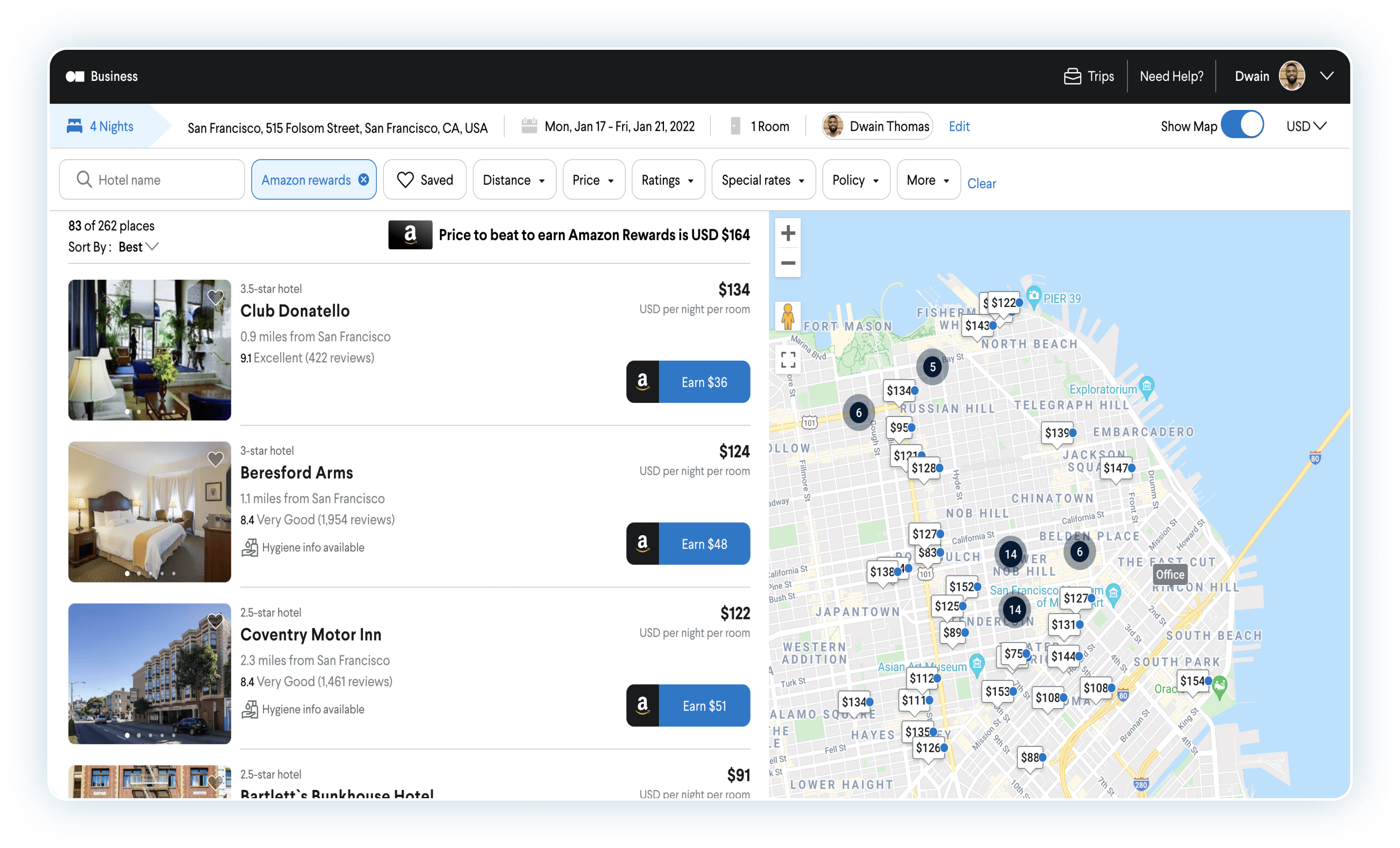 How A Corporate Travel App Should Work
Kassy's weekly itinerary can include multiple cities, hotels, and flights. With TripActions, she books even her most complex trips in 10 or 15 minutes with either the TripActions mobile app or website. Simpler trips are even quicker.
Compare this to the 83% of business travelers who take over an hour to book a trip.
Beyond the speed of booking, Kassy sees other benefits to using TripActions. When she's done booking her travel, she has "a beautiful, cohesive itinerary" that shows every component of her trip: flights, hotels, meeting locations—even the details of any personal travel she's added. Kassy loves not having to filter through her inbox for a dozen different emails; all pertinent information is shown at a glance through the TripActions dashboard.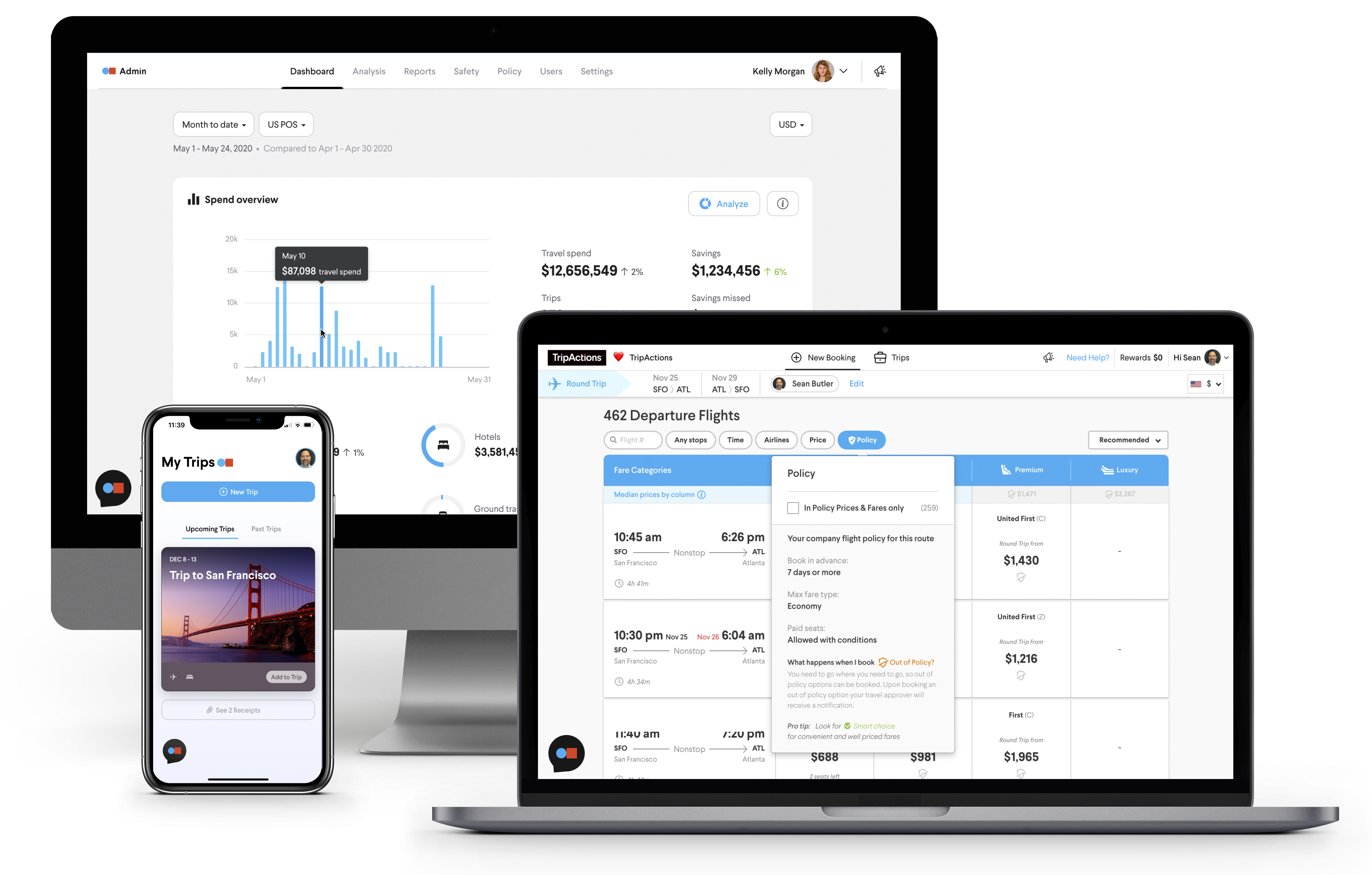 No Training Required
When Procore announced the switch to TripActions, Kassy couldn't attend the TMS onboarding session—because she was busy training employees on Procore's own product. But she had a trip to book, so she decided to give TripActions a try.
She found her trip so easy to book that she thought she had done something wrong. A co-worker who had gone through the training confirmed to Kassy that she had done it correctly. TripActions was so simple that a complete trip could be booked in under 5 minutes.