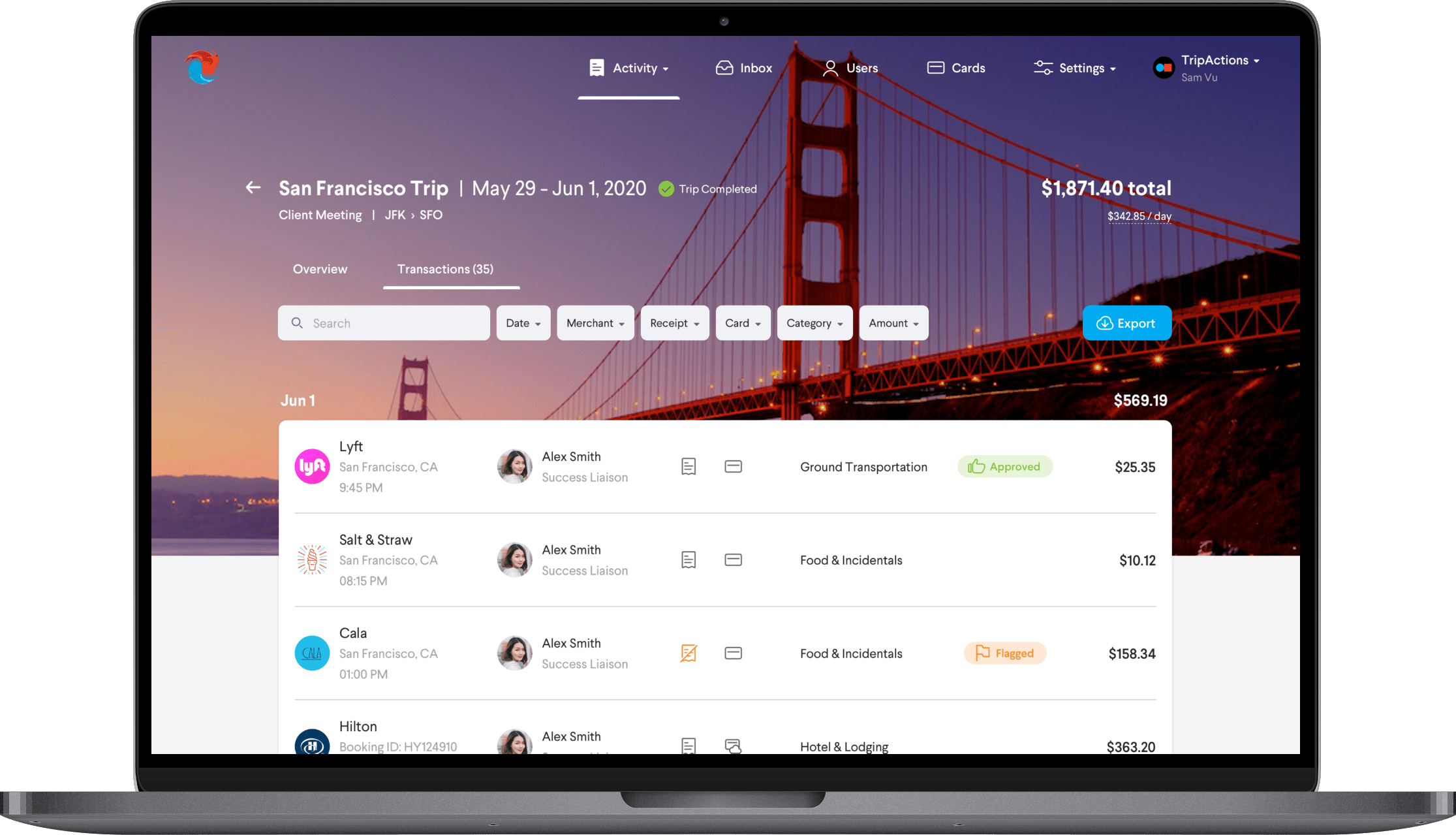 A Single Source of Truth
"My main goal is to ensure our books are closed in a timely manner," Branlin added. "Time management is key, especially at such a fast-growing company. We'd have to start closing our books weeks before the end of the month, and there was always an element of friction between us and our coworkers, whom we'd sometimes have to chase down to submit expenses on time."
With the TripActions corporate travel management platform, the Accounting team already has a reliable travel data pool they can look into to help reconcile credit card statements, which in itself has helped accelerate their monthly close. Now, with TripActions Liquid, the company's credit card statement has effectively become a travel payments statement, and user-level trip data is automatically pulled in with each transaction. This means that from a financial security and auditing perspective, the team has a single source of truth for T&E data and can easily pull detailed receipts if an auditor requests it.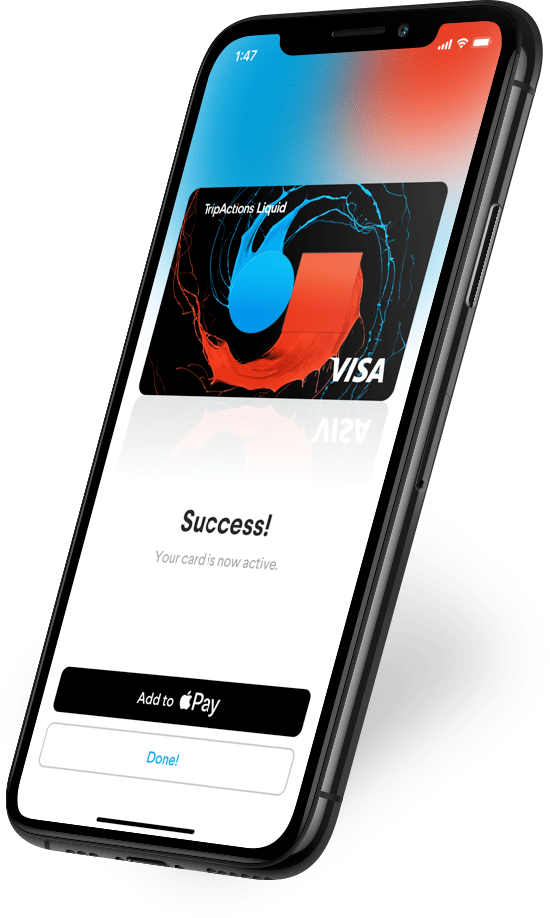 Strong User Experience Leads to High Adoption
Another reason that Nick and Branlin find this data to be dependable is because there is full user-level adoption across all departments. Employees enjoy using the tools because it saves them time as well. "At the end of the day, our job is to enable the business. We can't simply give 1,000 employees a clunky system to use, because if we did, they wouldn't use it," said Branlin. "We need to strike a balance between employee experience and administrative needs, and having full adoption of the travel program grants us visibility of the transaction history that our employees are generating—up to the second."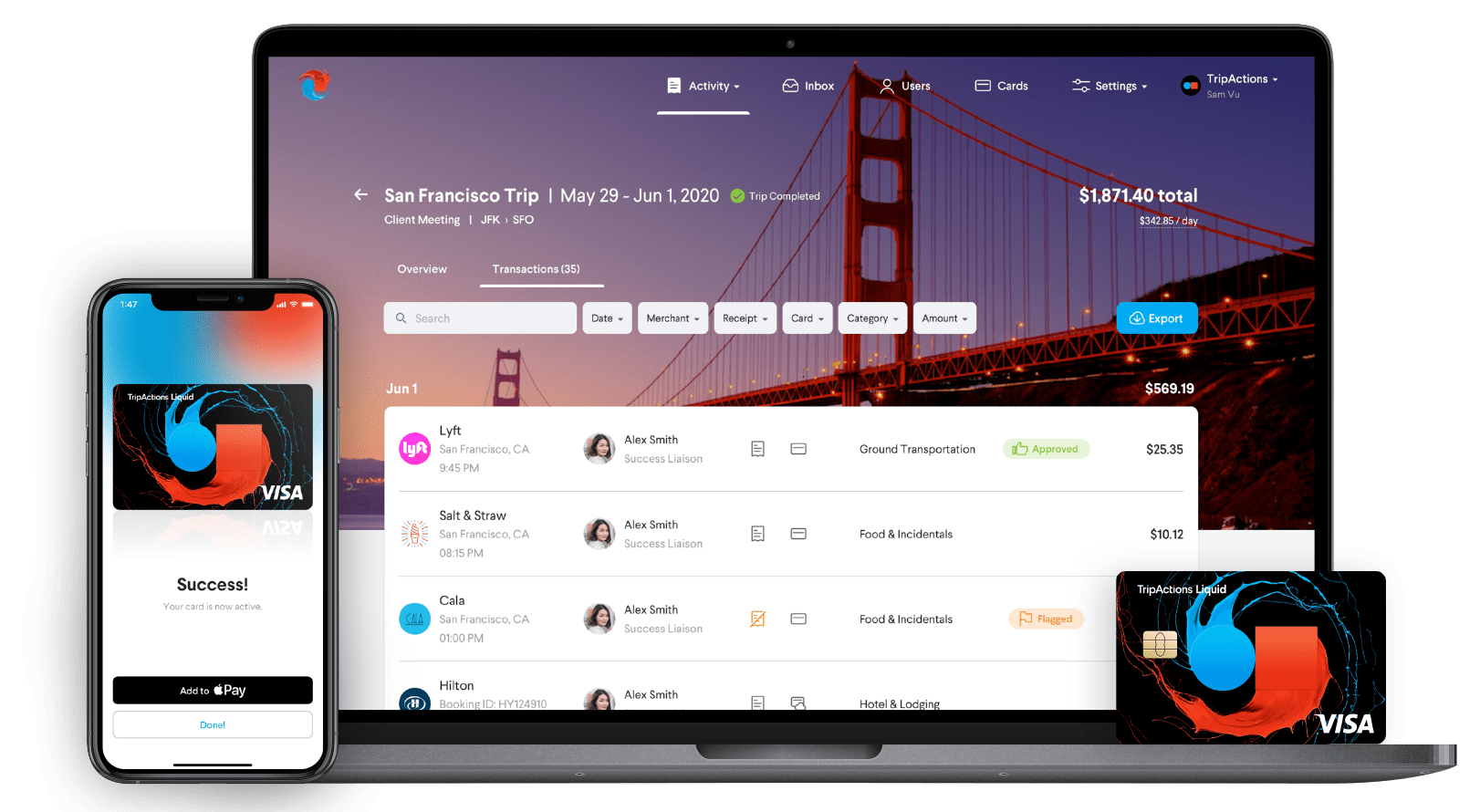 Focusing on the User, All of Them
Of course, it's easy to lose perspective of the bigger picture while working at a startup in hyper-growth mode, but the team remains dedicated to long-term success.
"I understand why reporting travel expenses is so time consuming for employees," said Nick. "This is something I've seen throughout my entire career. Considering our core value is our focus on the user, customer-facing work ultimately takes precedence. And as Branlin said, we need to prioritize employee experience. I love and appreciate how TripActions developed a solution that grew out of internal pain points. TripActions Liquid saves my team an incredible amount of time."