Global distribution system (GDS)
Global distribution system (GDS) is a computerized reservation system for reserving airline seats, hotel rooms, rental cars, and other travel-related items. Amadeus, Sabre and Travelport, Apollo and Galileo are all global distribution systems.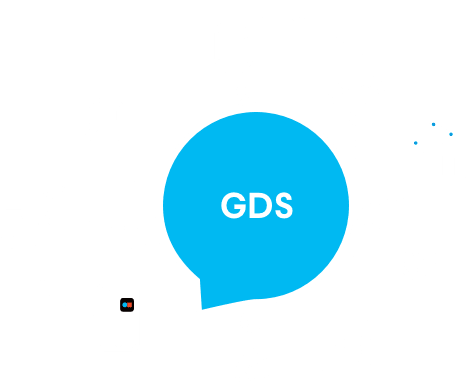 Here's what you need to know about Global Distribution Systems
Why are Global Distribution Systems beneficial?
Take advantage of the power of APIs to connect a variety of inventory sources to your travelers and policy. This lets you access supplier-direct pricing along with heavily discounted corporate hotel rates sourced from the GDS (Global Distribution System) and consumer sites like Priceline. You benefit from avoiding markups and leveraging discounted rates for a win-win for savings.
Our partnerships with Global Distribution Systems help us insure that we have the most global inventory out there so that you can have the freedom to book the best flights and hotels that meet your needs.