Global Entry
Global Entry is a program of the U.S. Customs and Border Protection service that allows pre-approved, low-risk travelers to receive expedited clearance through automatic kiosks at select airports upon arrival into the United States. As of May 4th, 2018, Global Entry was available at 53 US airports and 15 pre-clearance locations.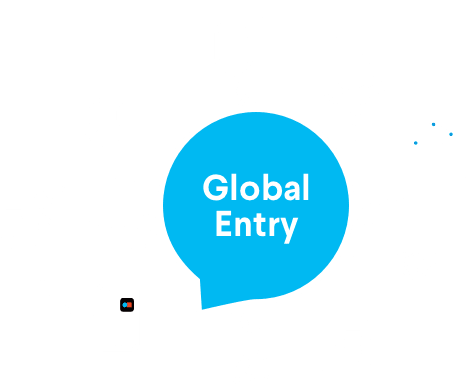 What is Global Entry?
U.S. Global Entry is a fast-track program that gives business travelers access to an easier and faster customs and immigration process when returning to the U.S. from an international airport. Global Entry includes the benefits of TSA PreCheck, reducing friction in arrivals and departures for business travelers at more than 200 domestic and international airports.
How does Global Entry work?
When departing, TSA PreCheck allows business travelers access to expedited security lines where they can keep their shoes and belts on and keep laptops and liquids inside carry-on bags. On arrival to the U.S. from abroad, U.S. Global Entry allows business travelers to skip the customs lines and go to the U.S. Global Entry kiosk to scan their passports and fingerprints and complete the customs form. U.S. Global Entry also allows access to expedited entry benefits in other countries such as Abu Dhabi, Dublin, and Montreal.